1. Start here: SHOPLAZZA admin > Marketing > Google > Function > Ads account management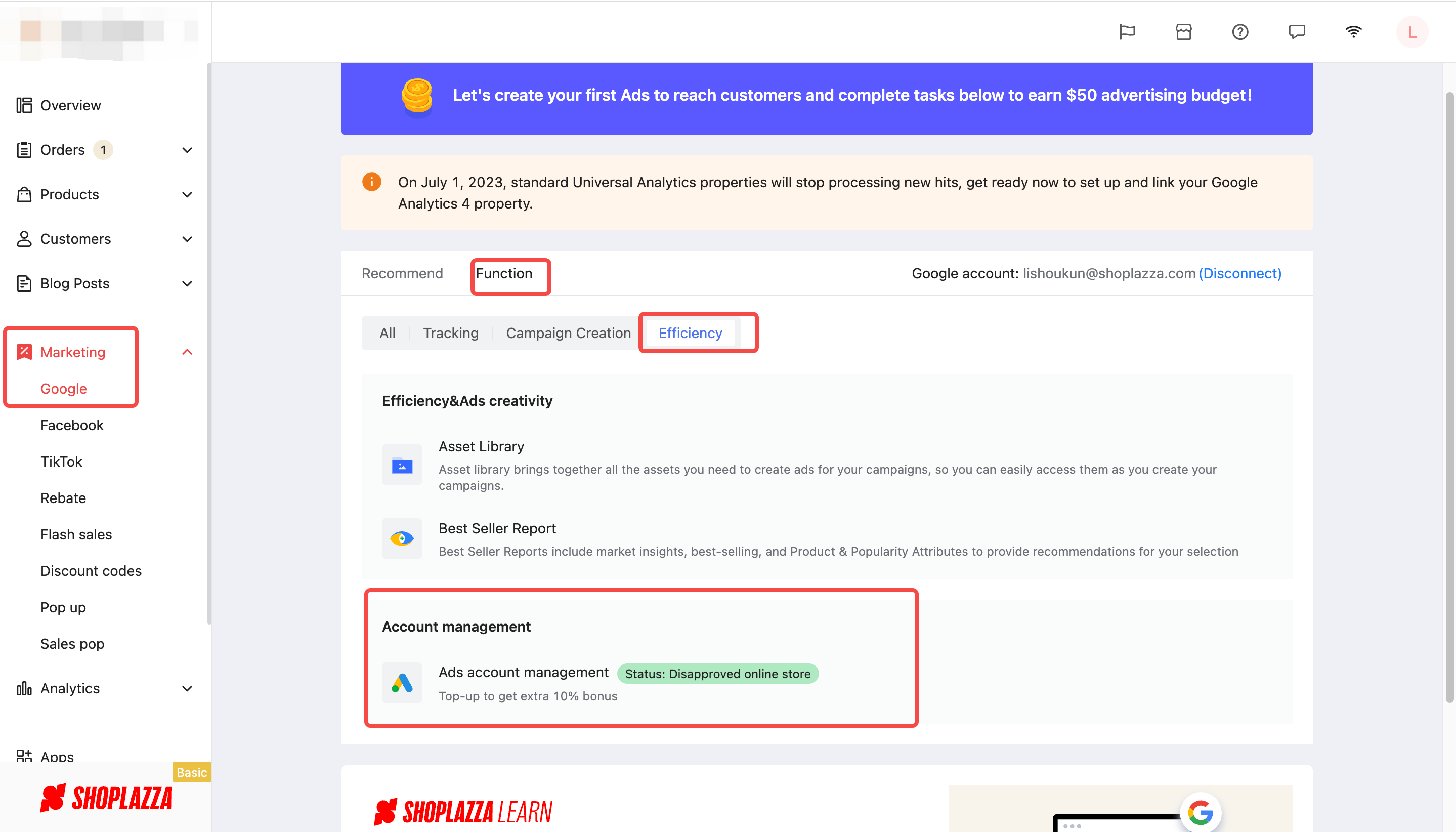 2. Click Proceed to validate on the Home page.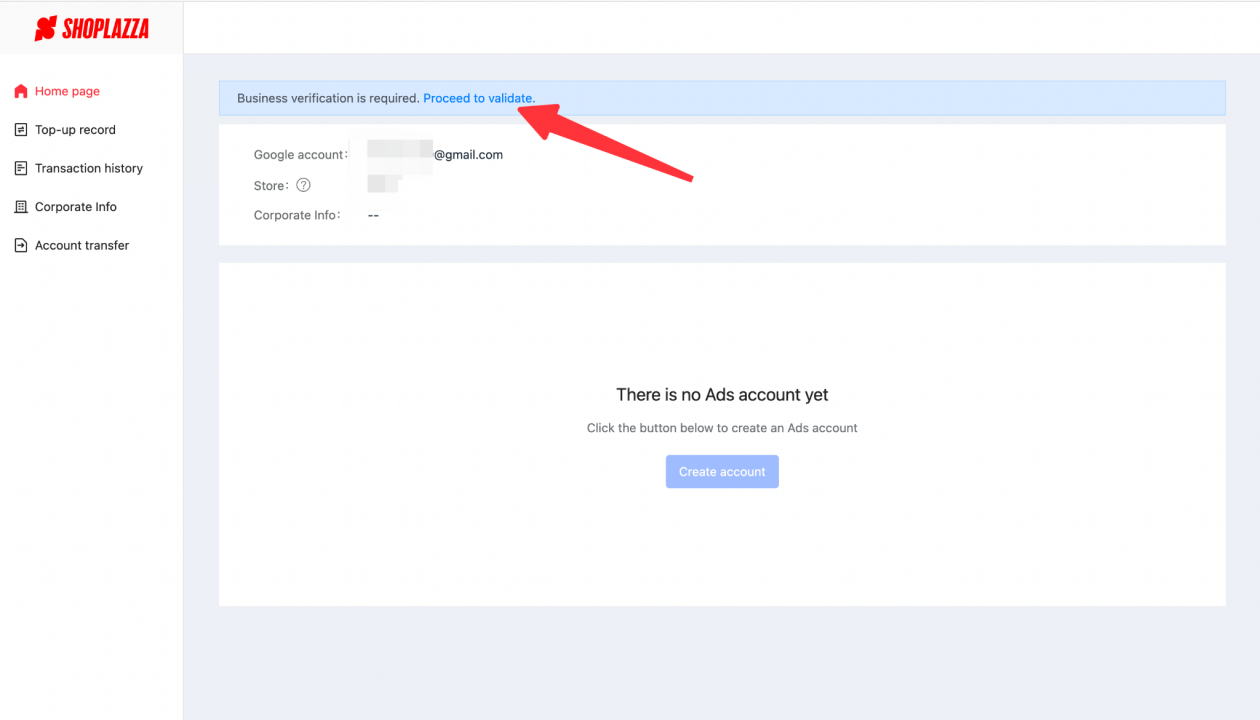 3. Fill in business information and submit.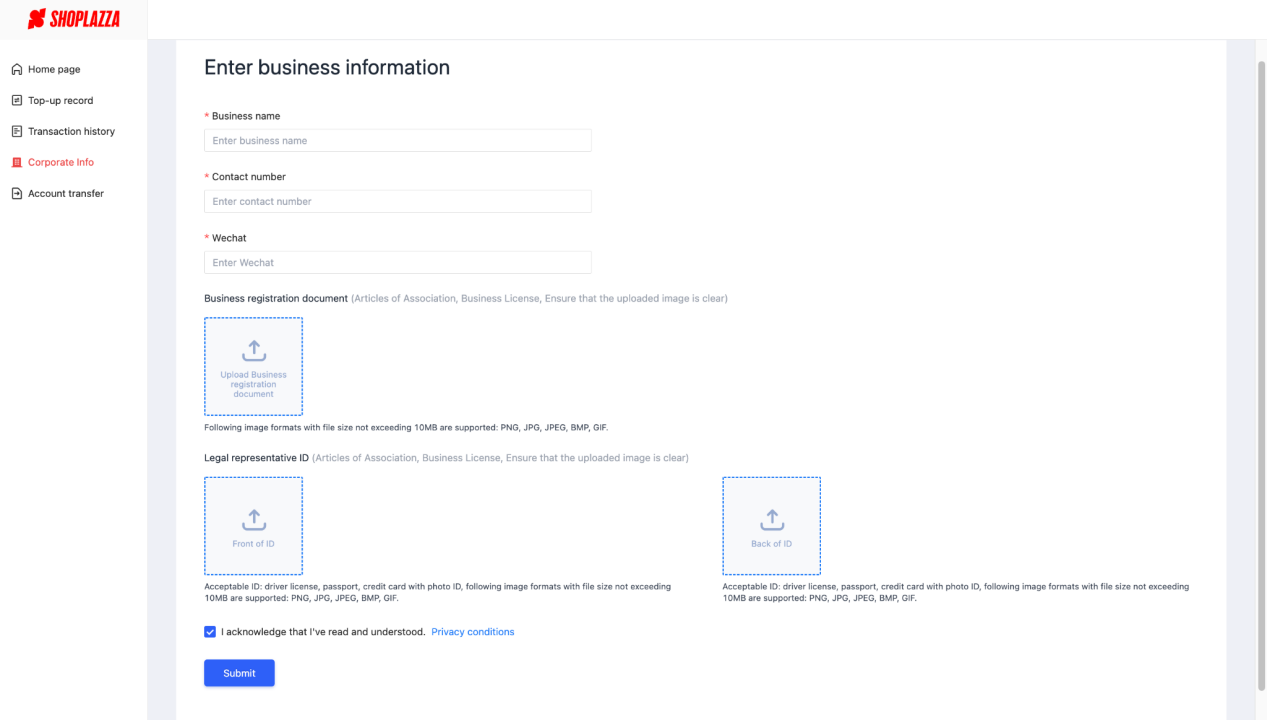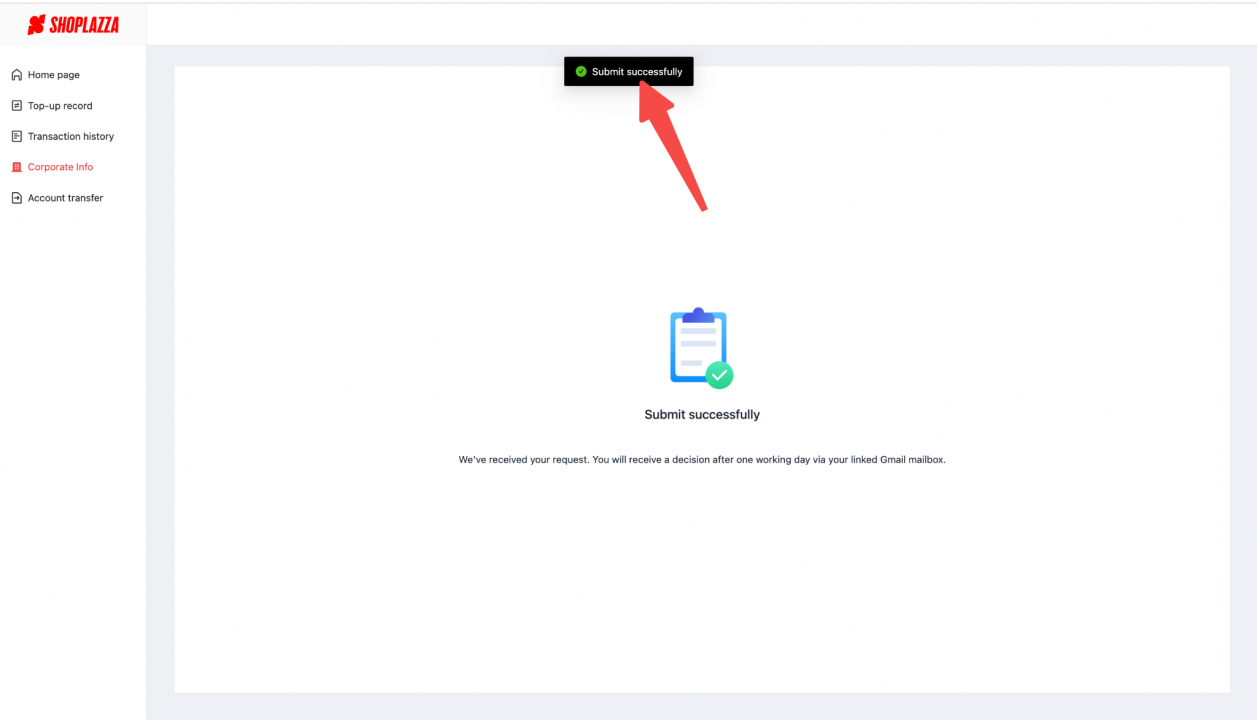 4. Click Create account after the business information is verified.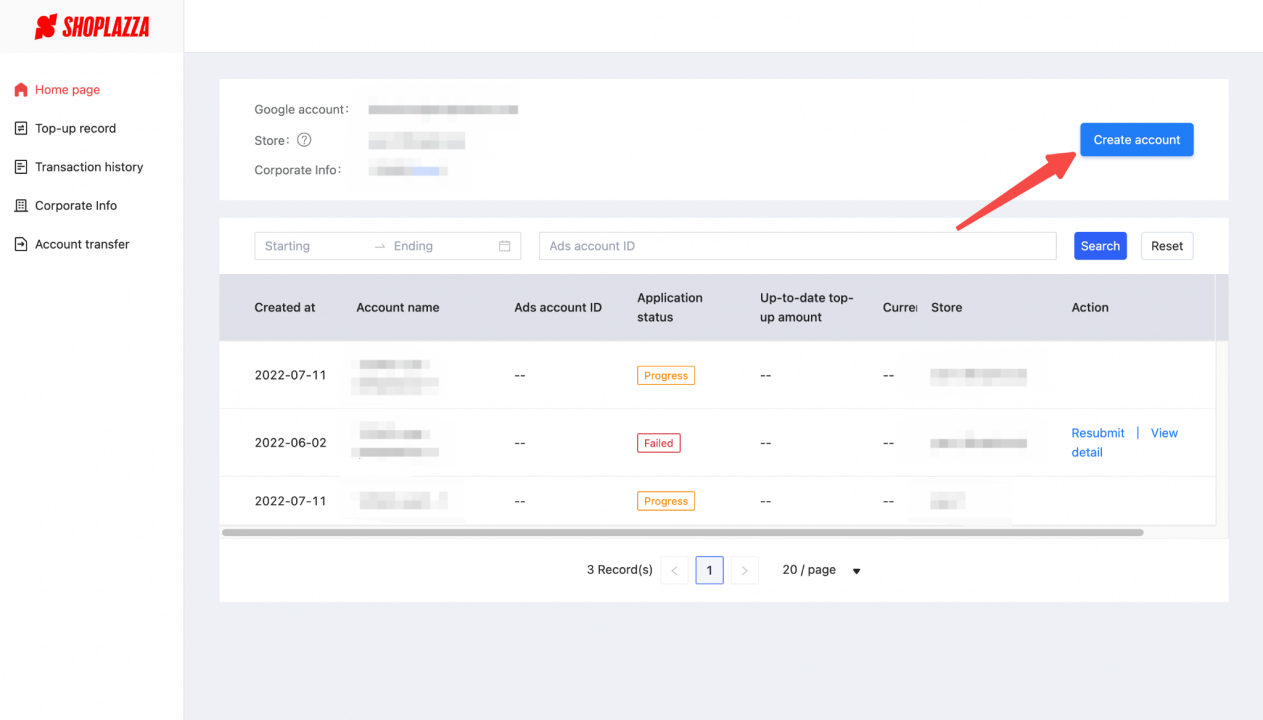 Note: In order to ensure the quality of the advertising account, it is necessary to improve the relevant policy information at the footer of the store website and its link page before creating the account.
Contact us: Containing business information such as phone number, email and address
Shipping policy: Providing clear and detailed shipping information
Returns policy: Providing clear return, out-of-stock and other service charge policies
Payment method: Providing clear and relevant information about the payment channel
Privacy policy: Clearly describing the privacy protection policy
5. Select Country/Regionand Time zonein the pop-up window.
Note: Please select carefully, for this setting cannot be changed later.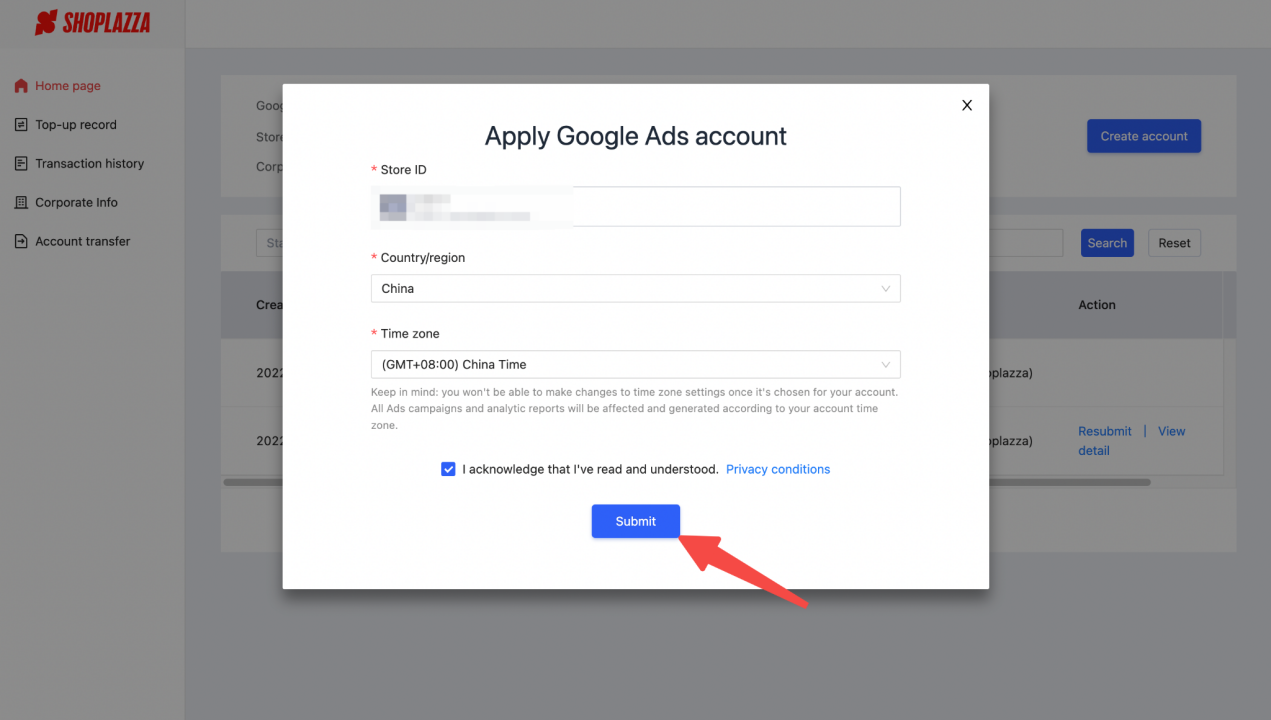 6. Submit advertising ads account application and wait for the result.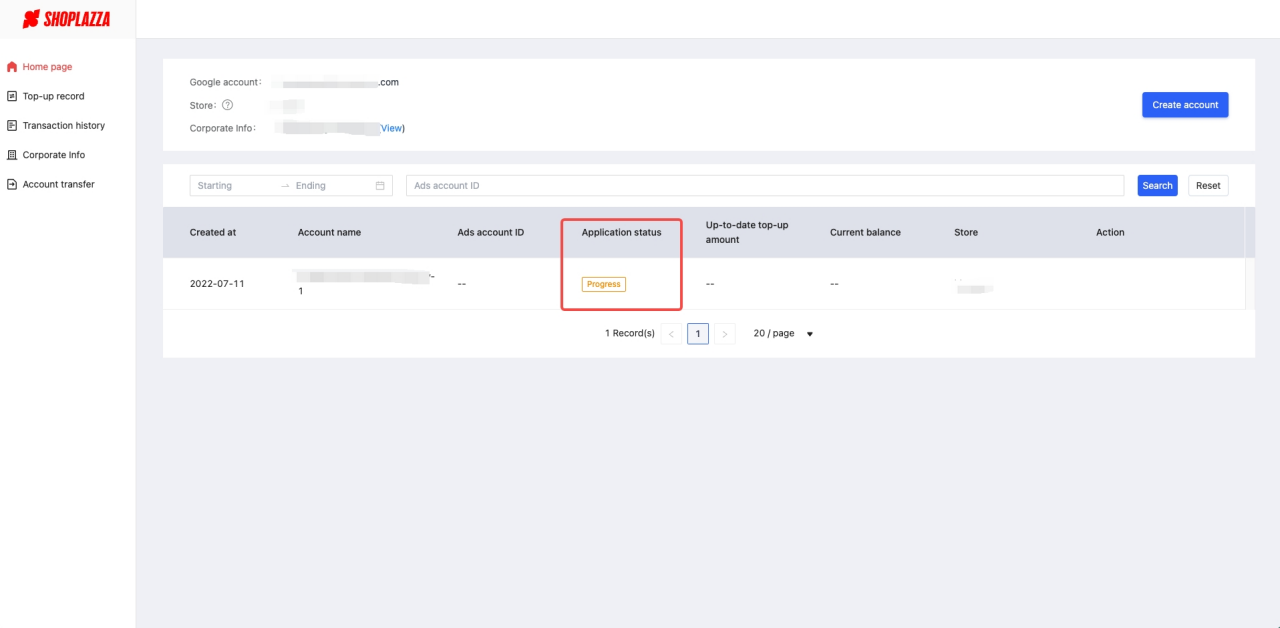 7. After the application is successful, you will be reminded to accept the invitation sent to your email address.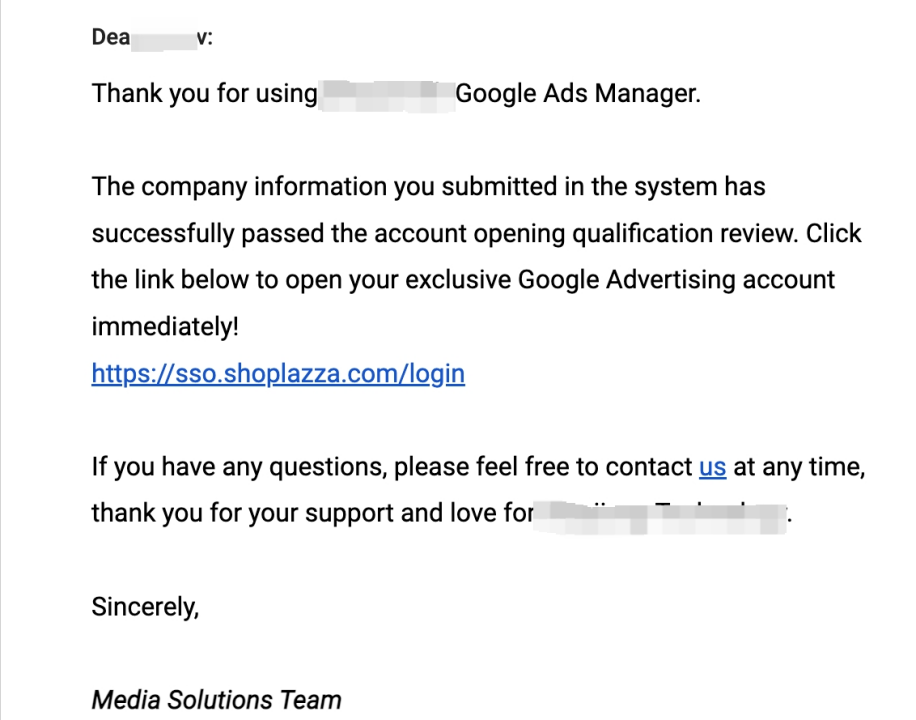 8. Go to your mailbox and click ACCEPT INVITATION.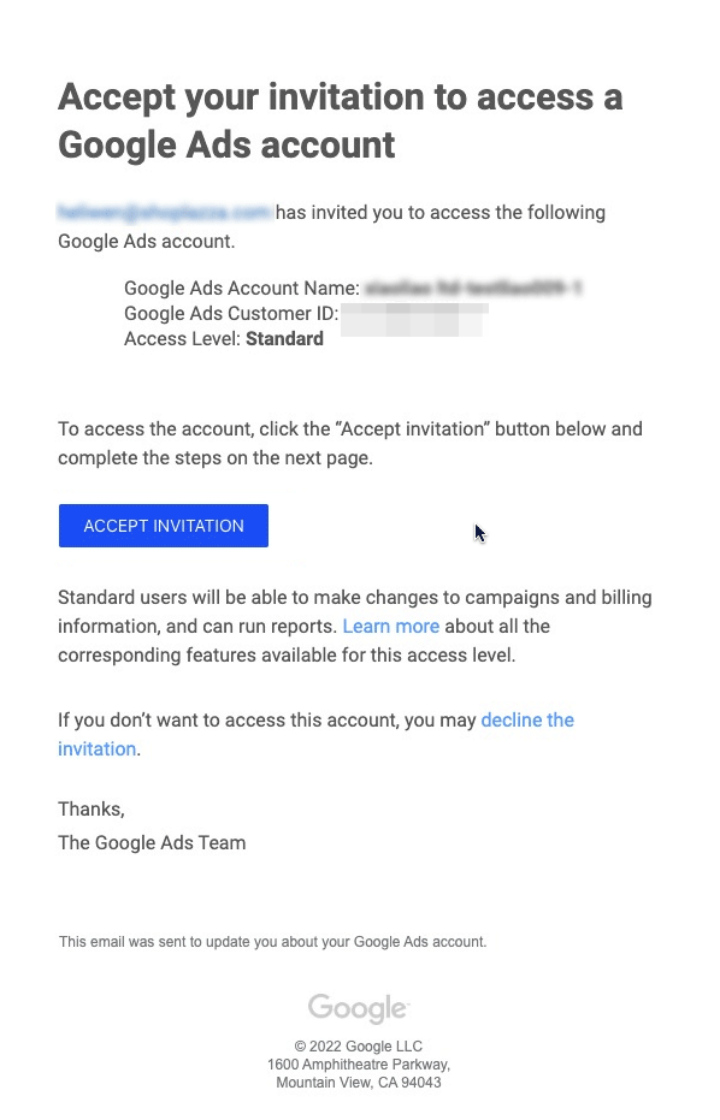 9. Go to the Home page of Shoplazza admin which will show that the application status is Successful.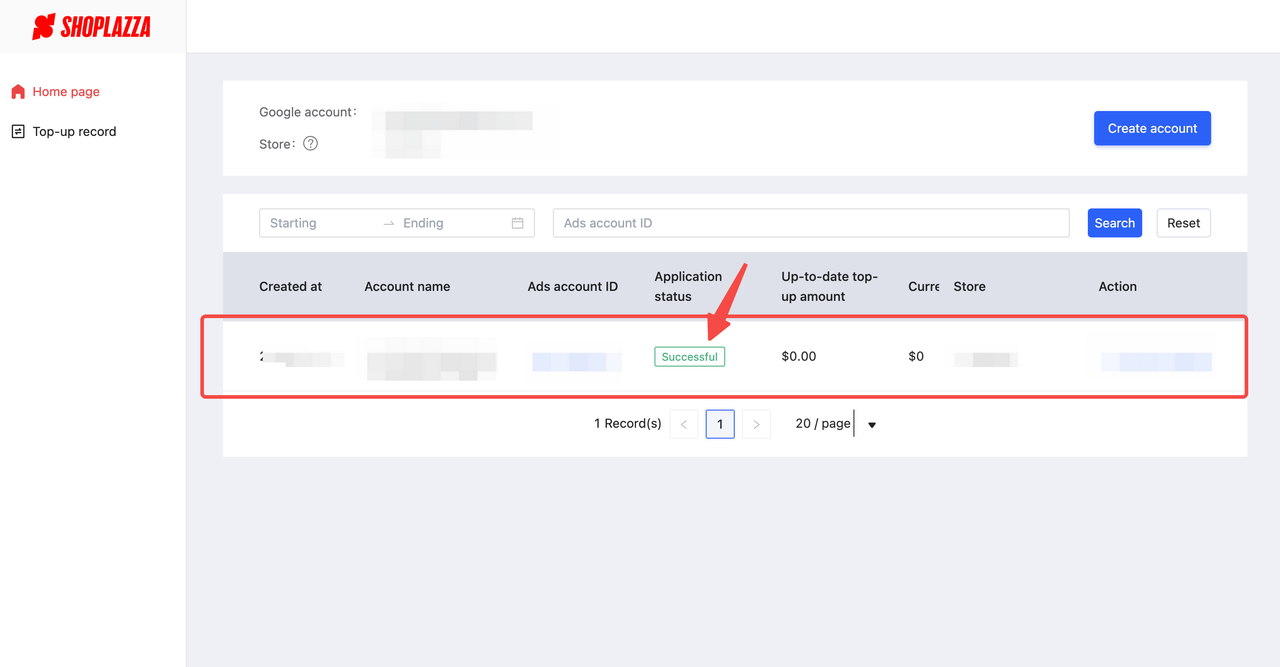 10. The account creation is completed.