When submitting your products to your Google Merchant Center, you will also provide information about how much you charge for shipping and how long it will take for customers to receive their orders. Your shipping settings are used across Google features, including shopping ads, free product listings, and Buy on Google.
Steps
1. Login to your GMC account, click Tools & settings > Shipping and returns to the upper right corner of the page.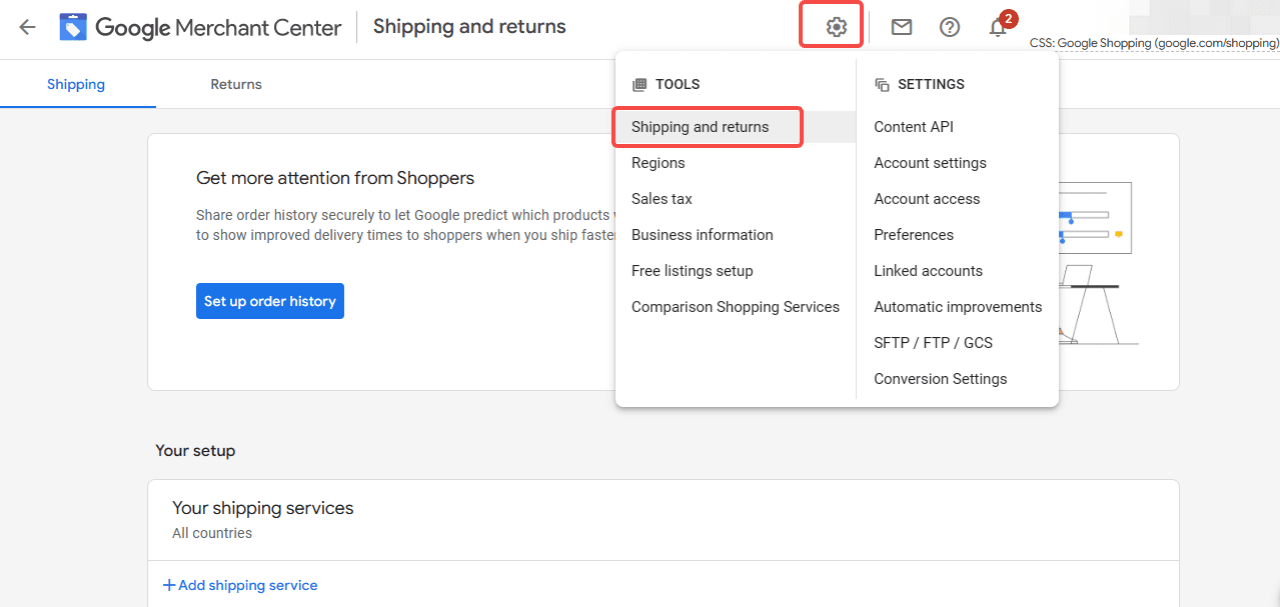 2. Click on Add shipping service in the Shipping tab.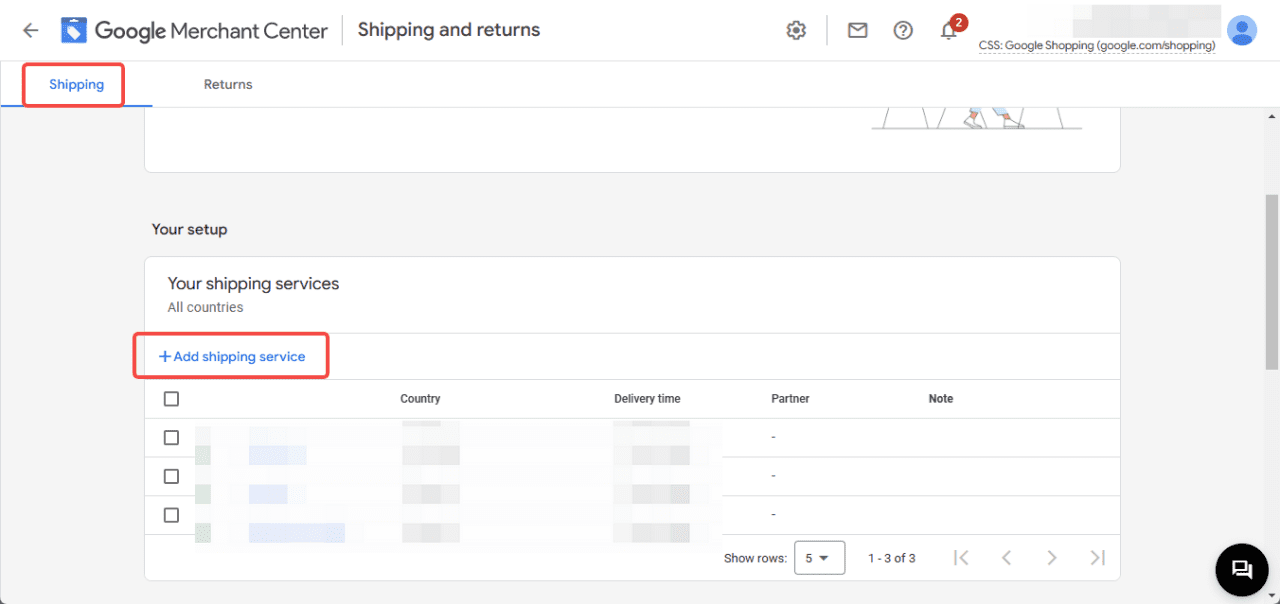 3. Here you will add Service name and then select a country where you want to deliver it. Click Next after editing.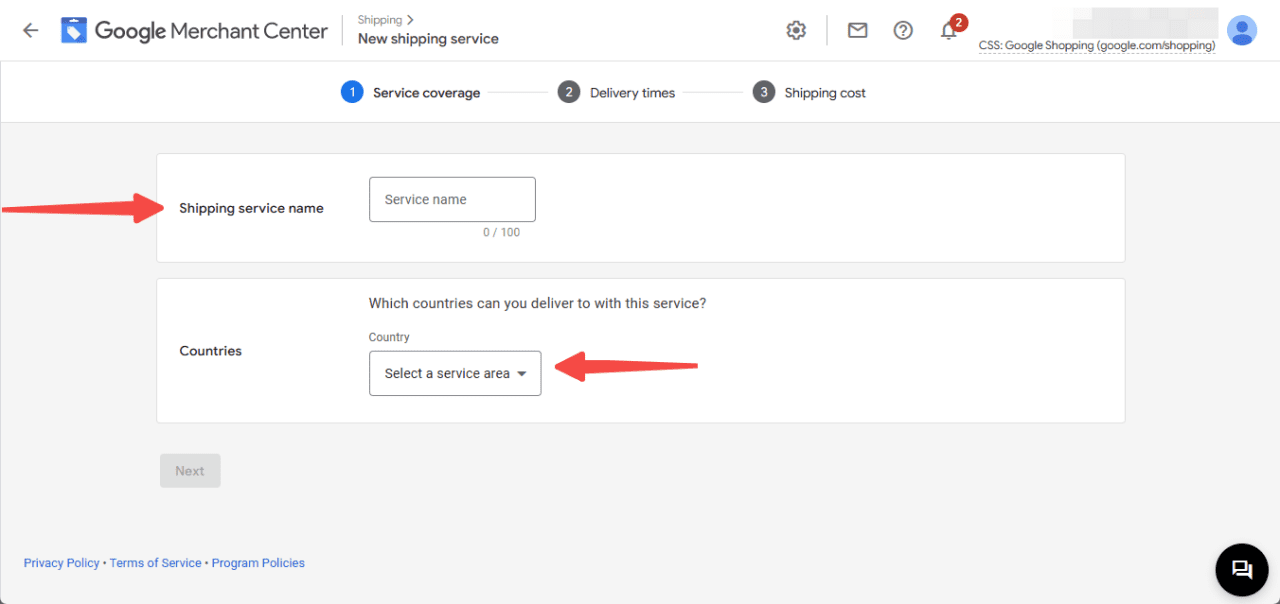 4. Under the Delivery time, you need to add the following details:
Order cuttoff time:

It allows you to set a time after which you will no longer process orders received on that day. For orders processed after cutoff time, one day gets added to the delivery time estimate.

Order handling time:

Handling time is the difference between the order cutoff time following placement of an order and when the shipment for the order is ready for transit (hand off to carrier). Use 0 - 0 if the shipment is ready on the same day as when the order was placed (if the order was placed before the cutoff time for the day).

Transit time:

Transit time is the time it takes the carrier to deliver a product to a customer.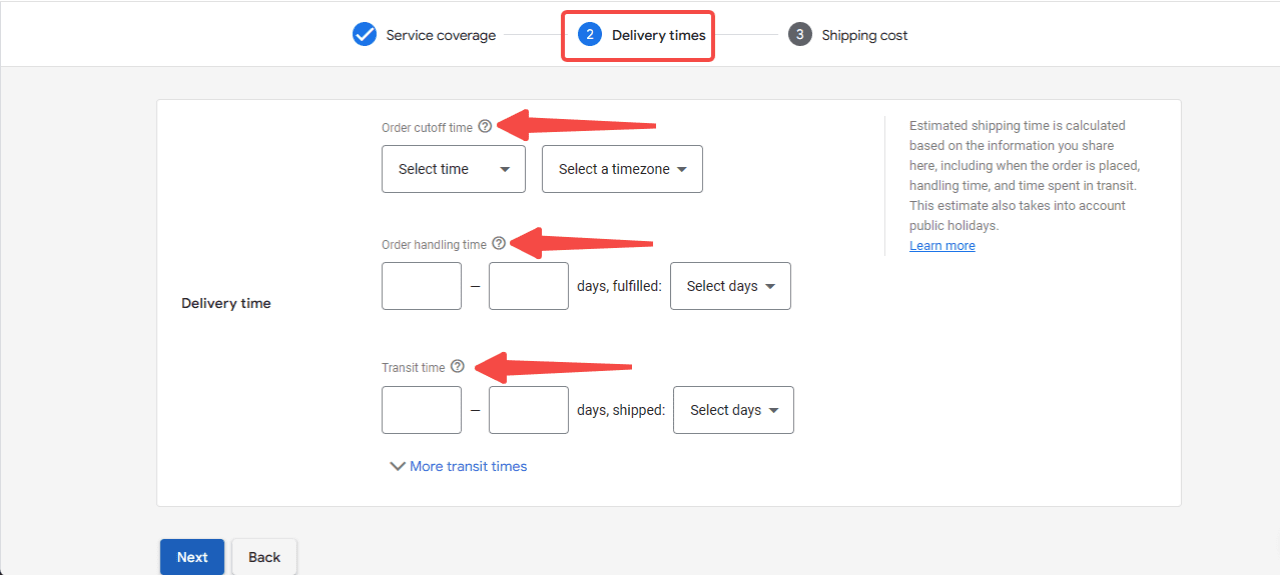 5. The final step is to select your Shipping cost. You can choose from several options, such as free shipping, fixed rate, or free shipping over a certain amount. You can also switch to advanced settings to see more options.
Note
Shipping costs submitted to Google Merchant Center must be the same as the costs charged by your website.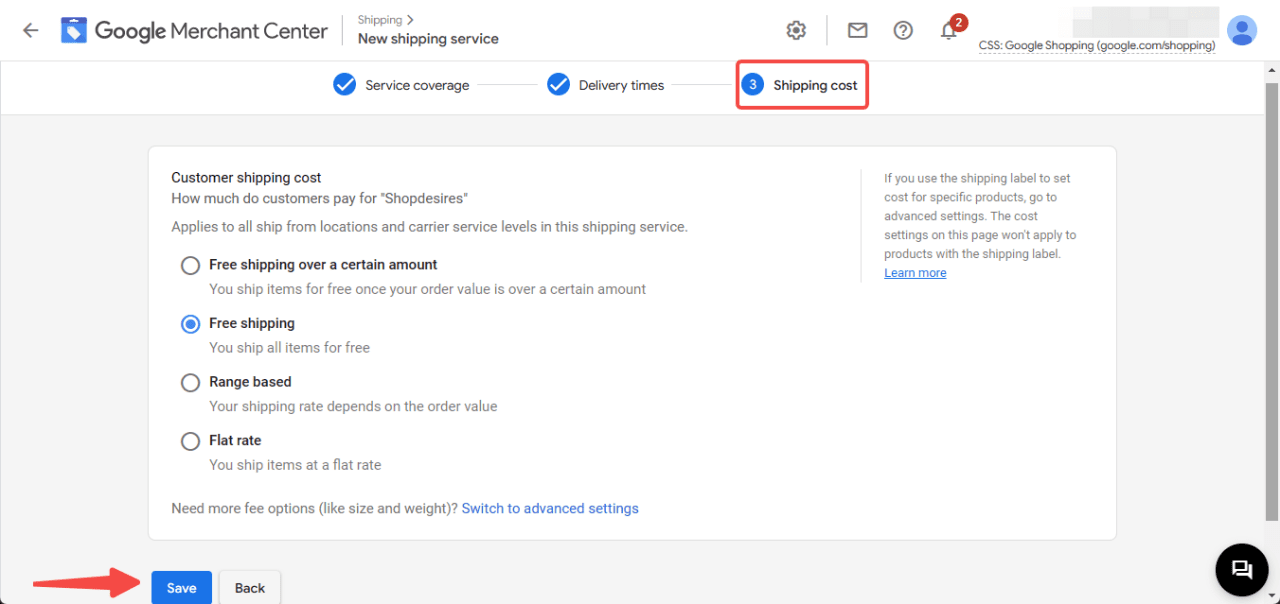 Congratulations! After setting up your shipping, you will be able to set the expectations about how much you charge for shipping and how long it will take for customers to receive their orders.
Note
Wait time and shipping costs are the two most common reasons why customers decide not to place an order. Make sure your shipping costs are accurate and up to date.

Make sure the shipping costs submitted to your Google Merchant Center are the same as the shipping information displayed on your website. If reviews show that shipping costs of the product is lower than the cost displayed on your website, Google may decline to show the product details.