Effective communication with customers is key to success. Facebook Messenger, a widely used messaging platform, offers a powerful solution for this. By integrating it with your Shoplazza store, you not only streamline customer interactions but also tap into a vast audience on Facebook. This guide provides step-by-step instructions to connect the Facebook Messenger    app with your store, enabling you to manage customer queries more efficiently and build stronger relationships with your audience.
Settings in your Facebook admin
1. Link Facebook Messenger to your Facebook page. Start by logging into your Facebook account    and selecting Pages on the left side of your homepage.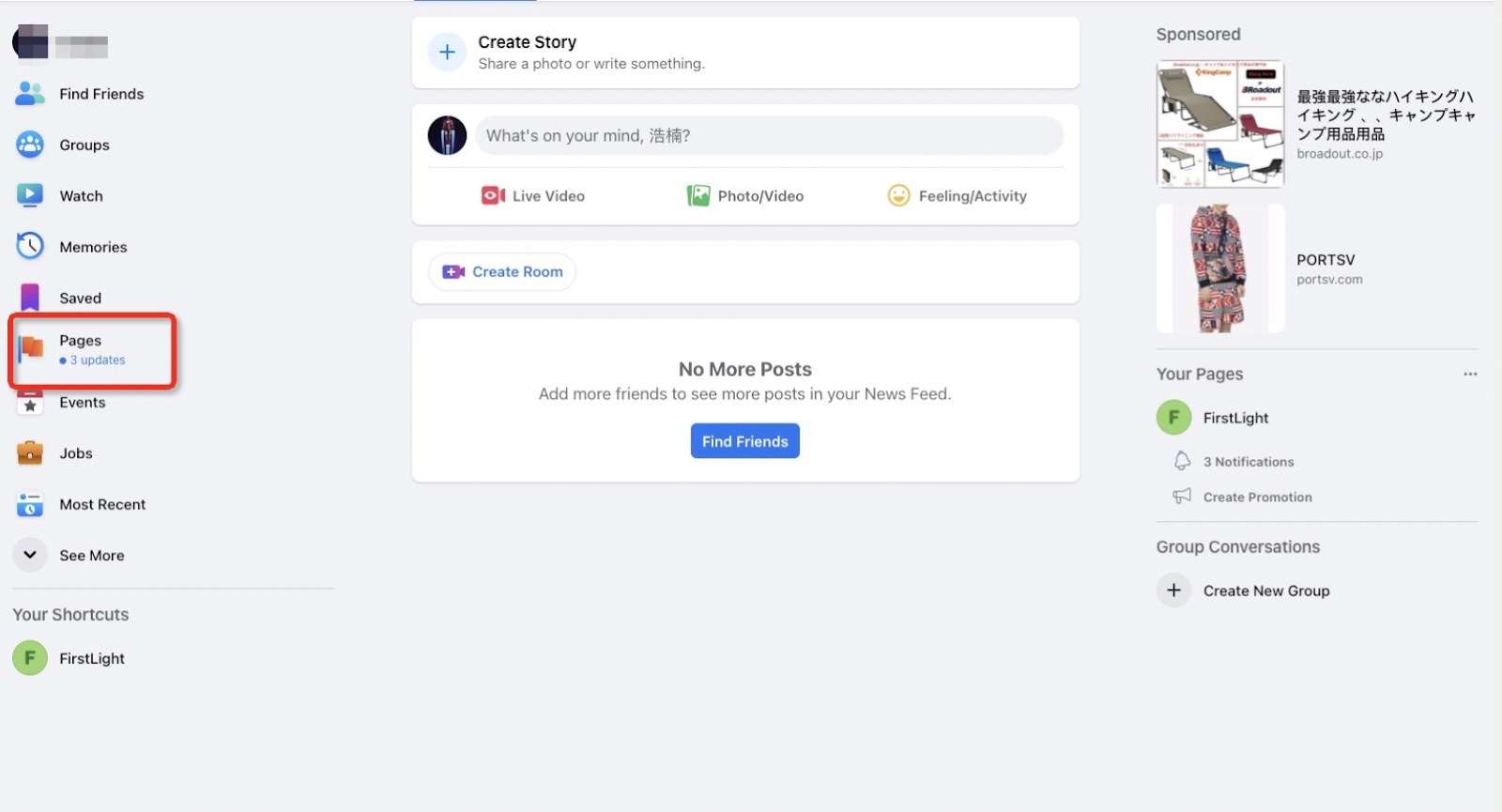 2. Complete the necessary steps to set up your Facebook page.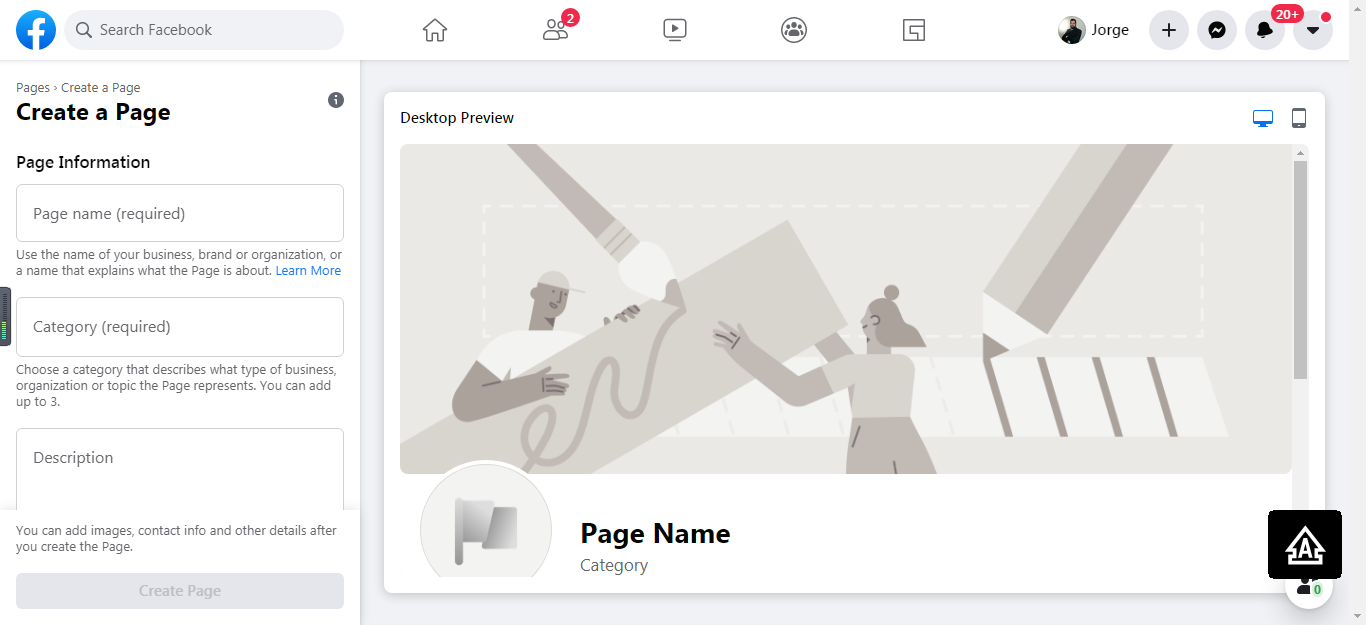 3. On your new Facebook page, navigate to the lower-left corner and click Settings.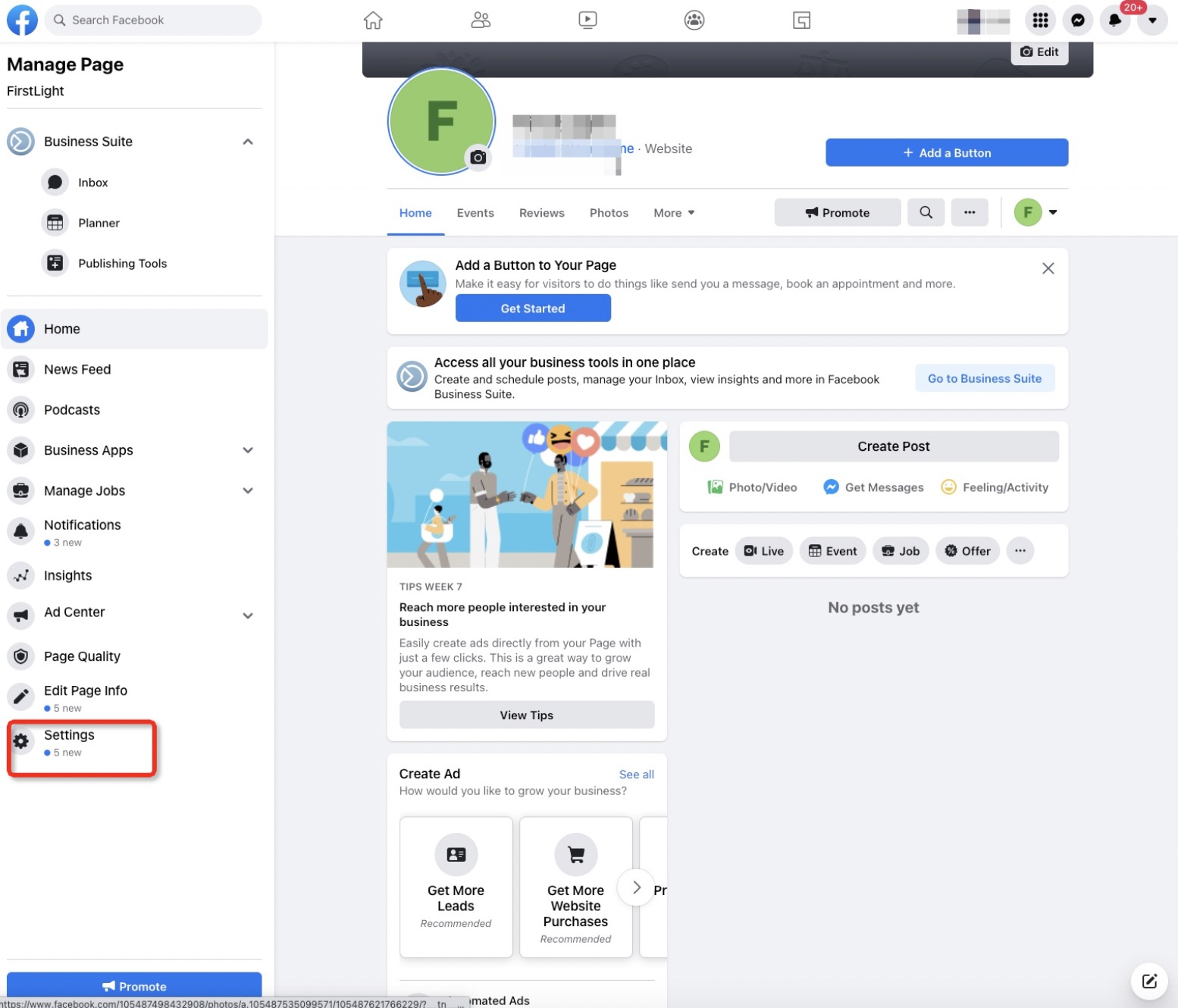 4. Select Messaging and then click Get Started in the 'Add Messenger to your website' section.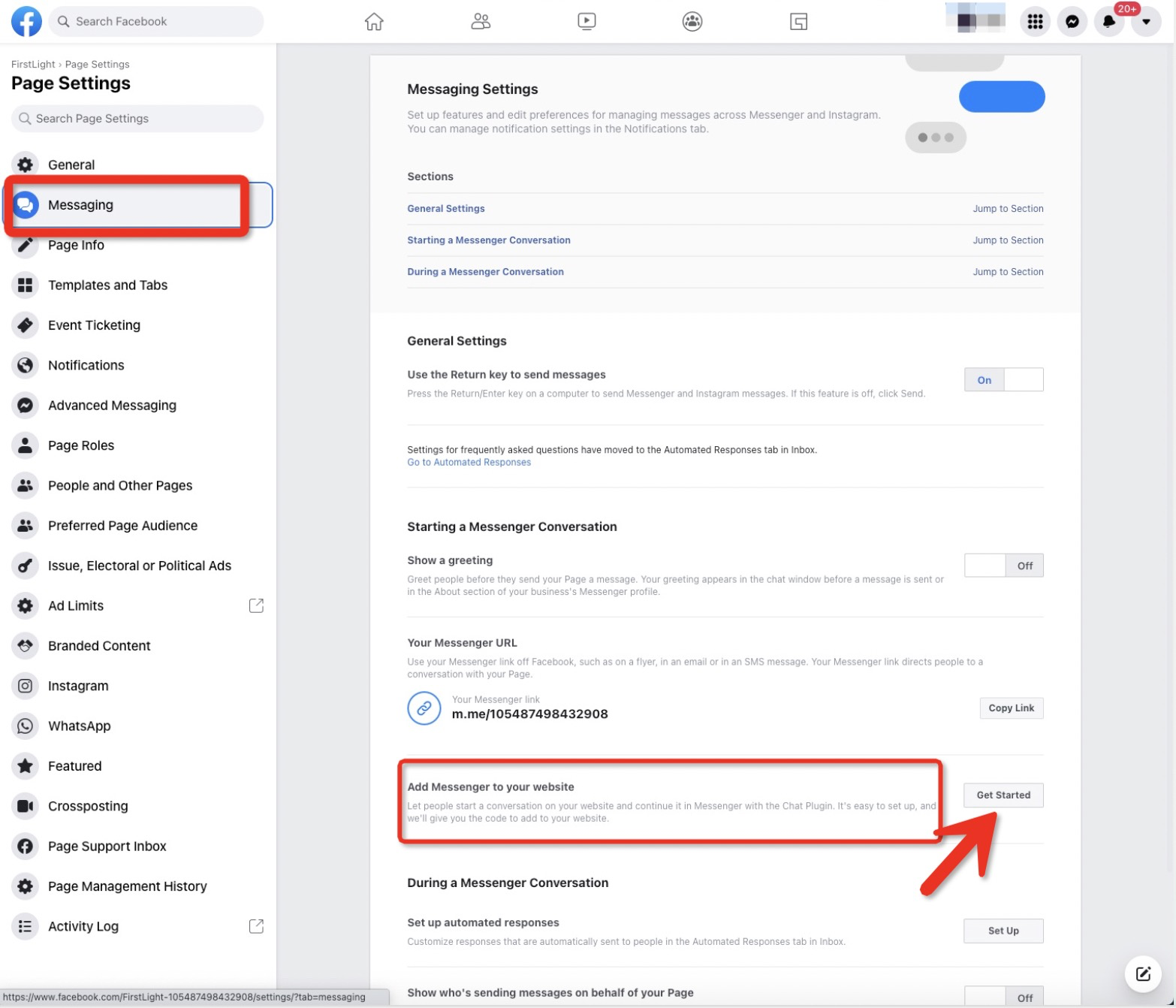 5. Customize your chat plugin as per the instructions and copy the generated code.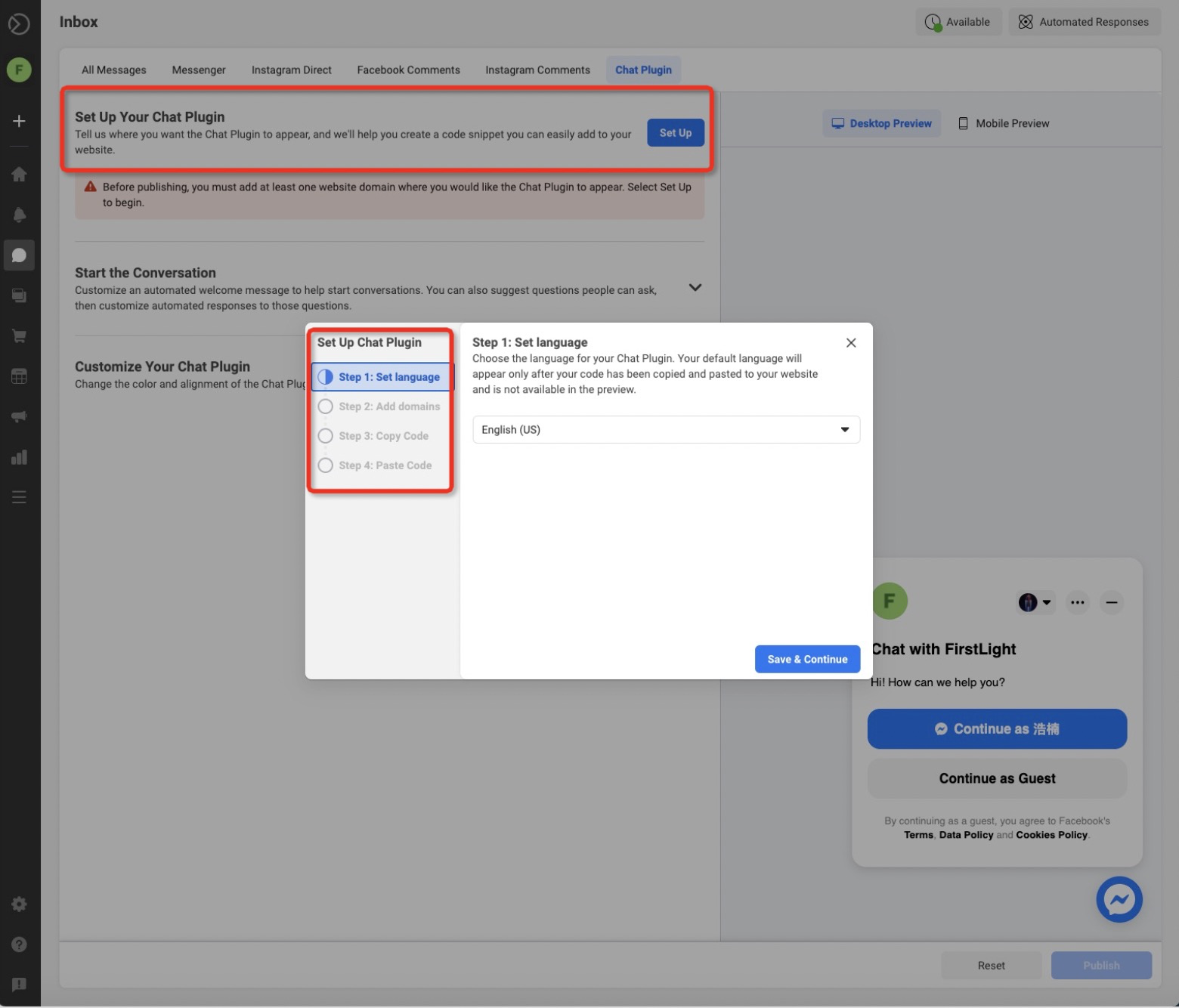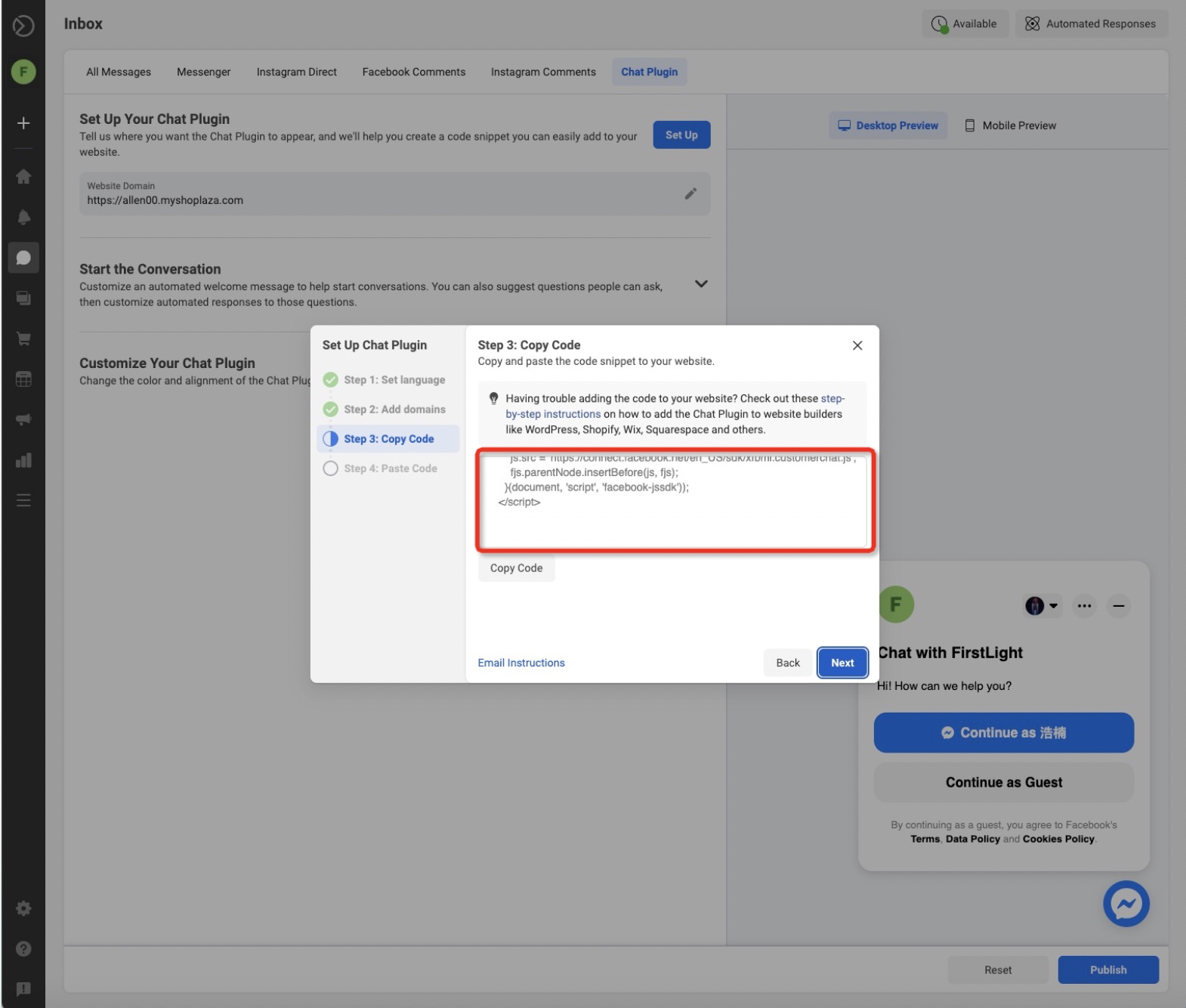 Enable an automatic greeting for visitors before they initiate a message.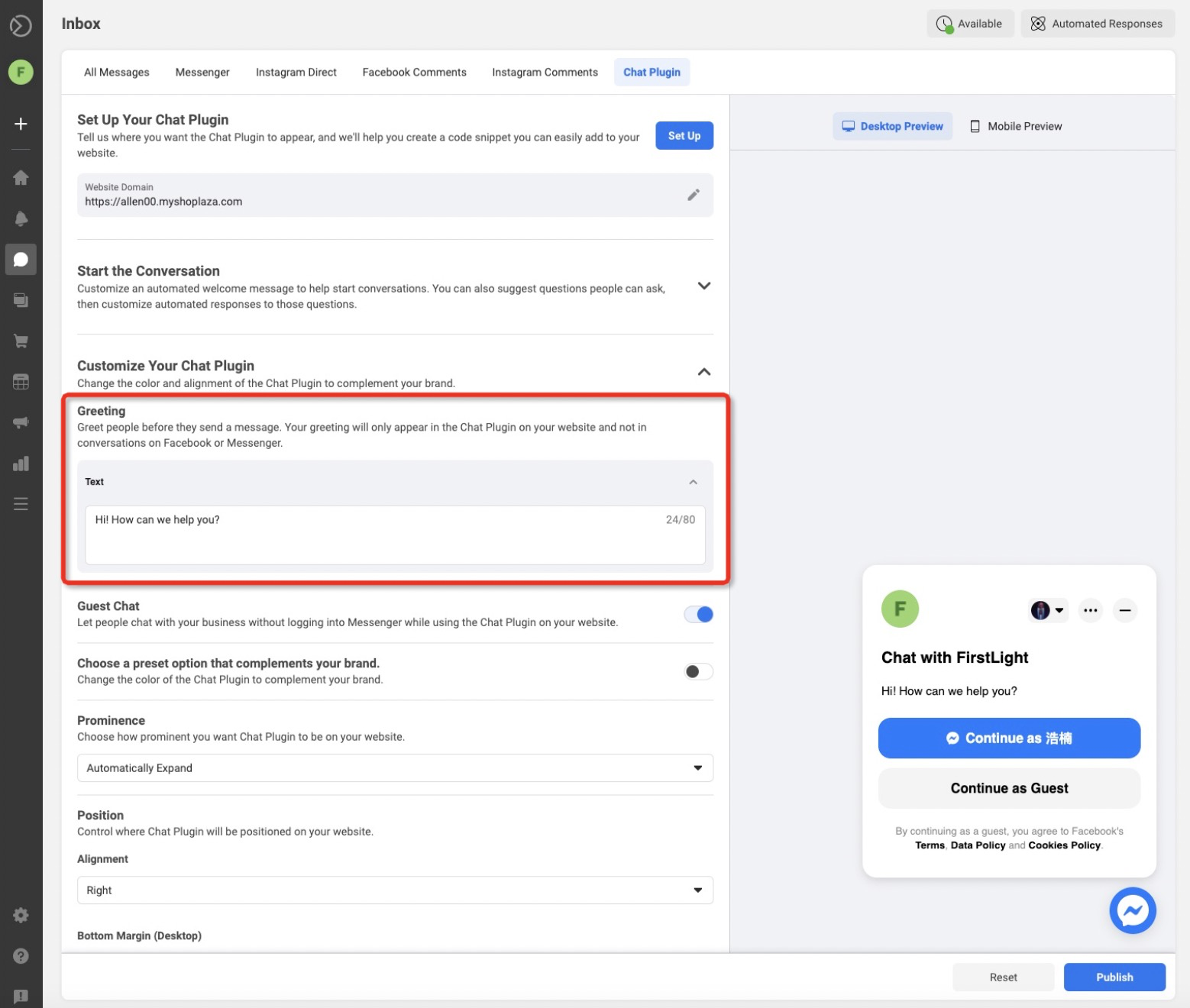 Customize the color scheme to match your brand or website.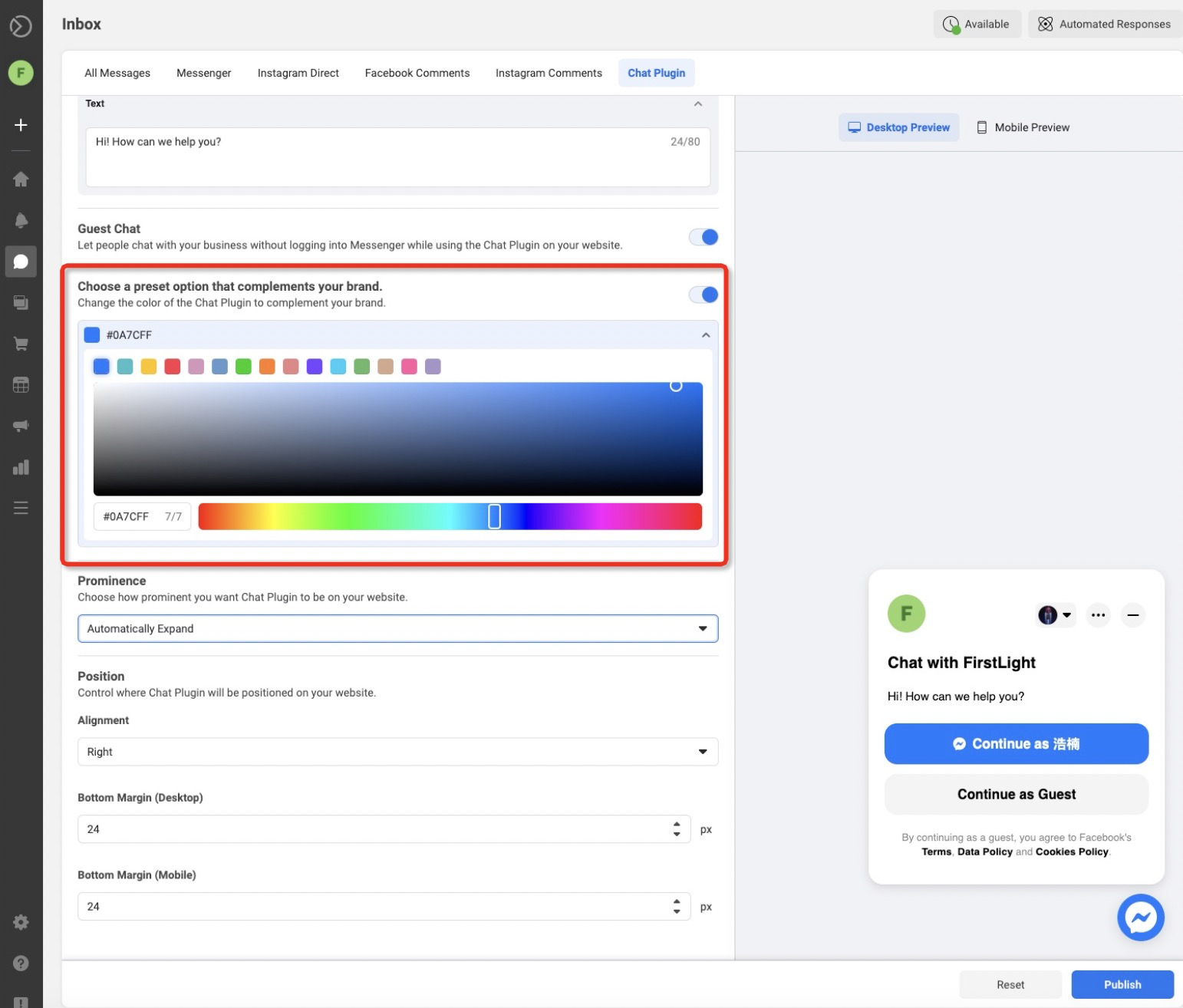 Installing and setting up the app
1. From your Shoplazza Admin > Apps, click Visit App Store.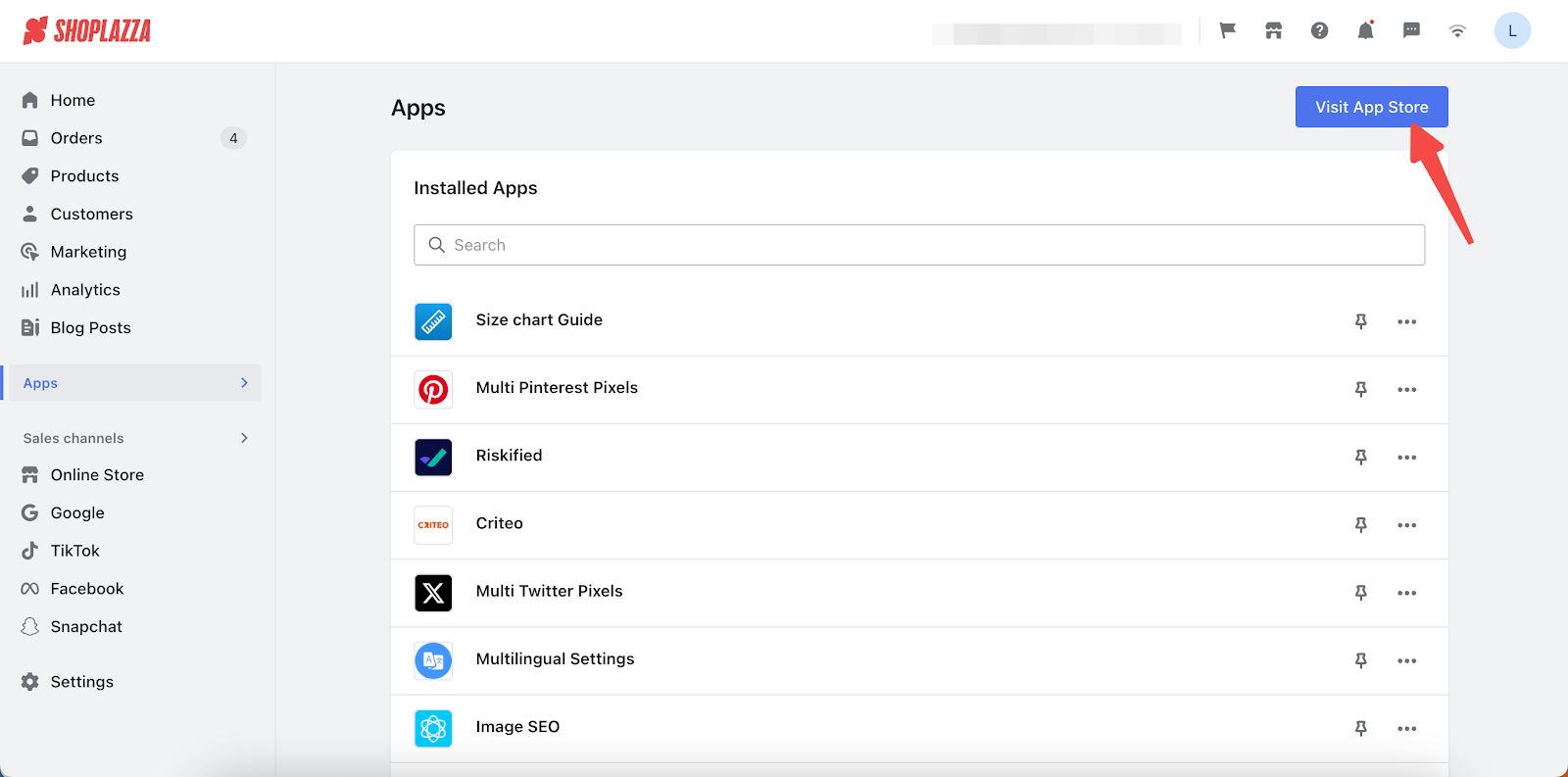 2. Search for Facebook Messenger in the search box and click Add app to add it to your store.
3. Click Install App to complete the app installation.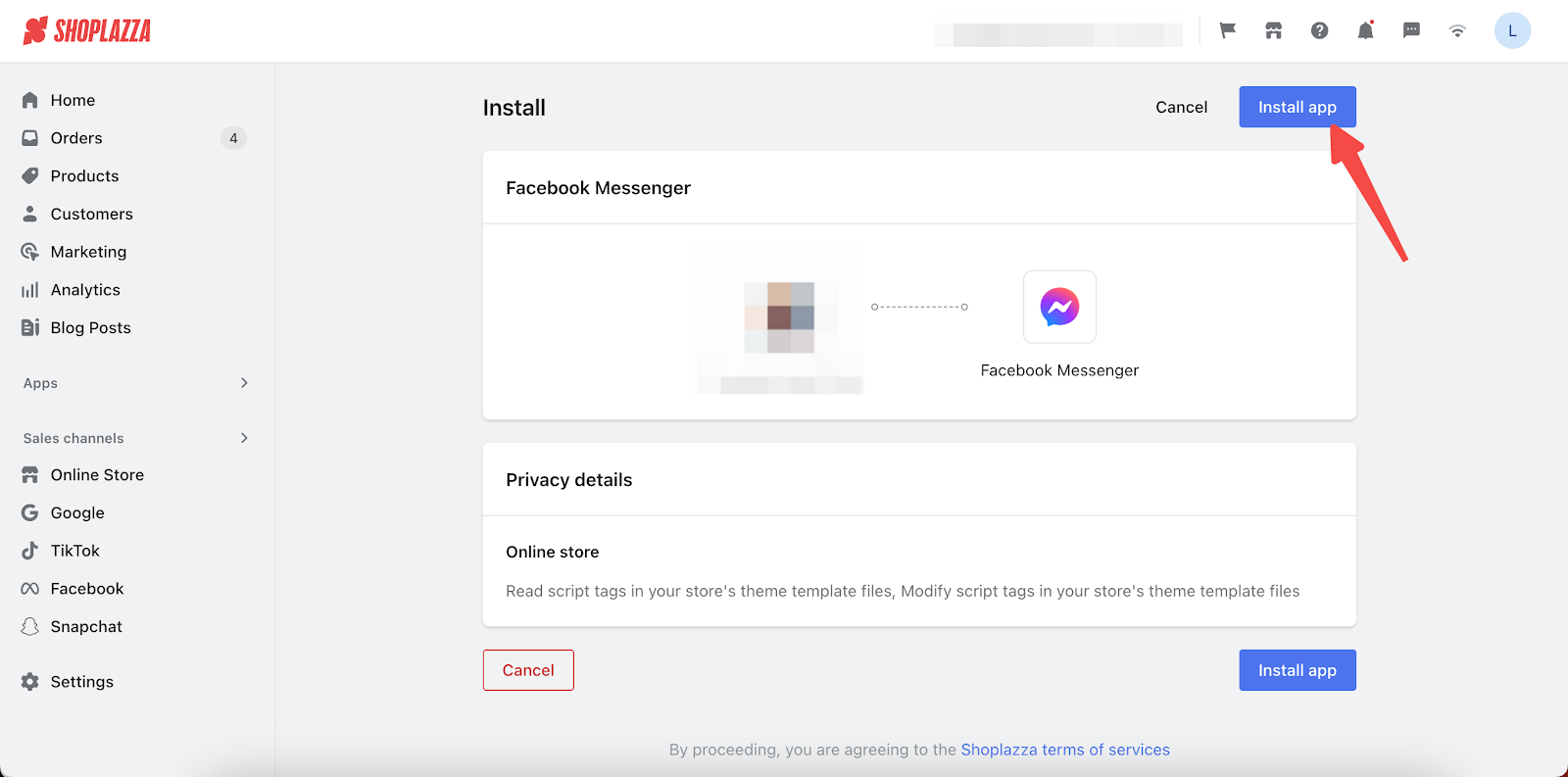 4. Paste the copied code from the Facebook chat plugin settings and click Save to link the app to your store.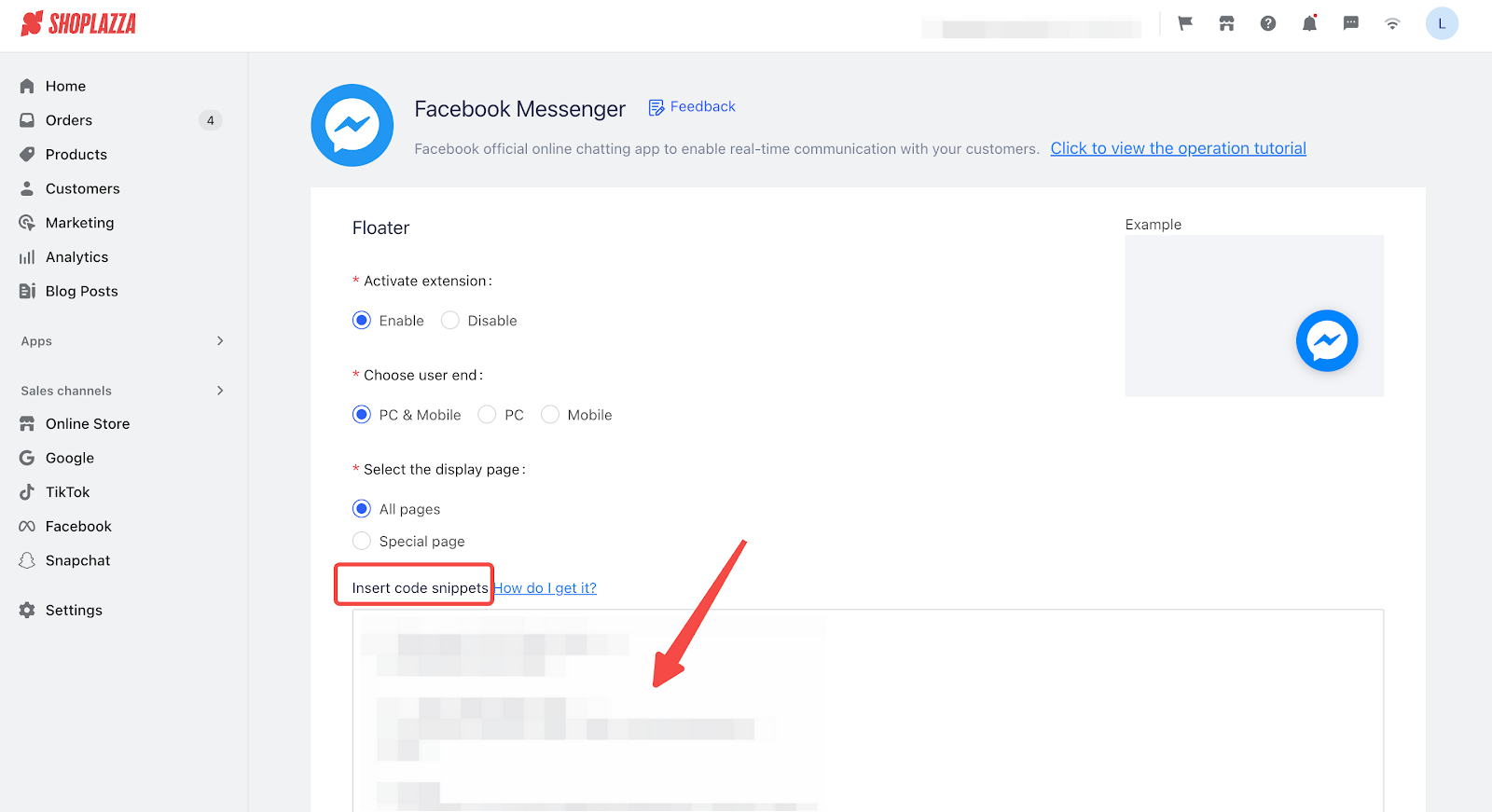 5. Return to your Facebook page, select Advanced Messaging and save your domain in Whitelisted Domains.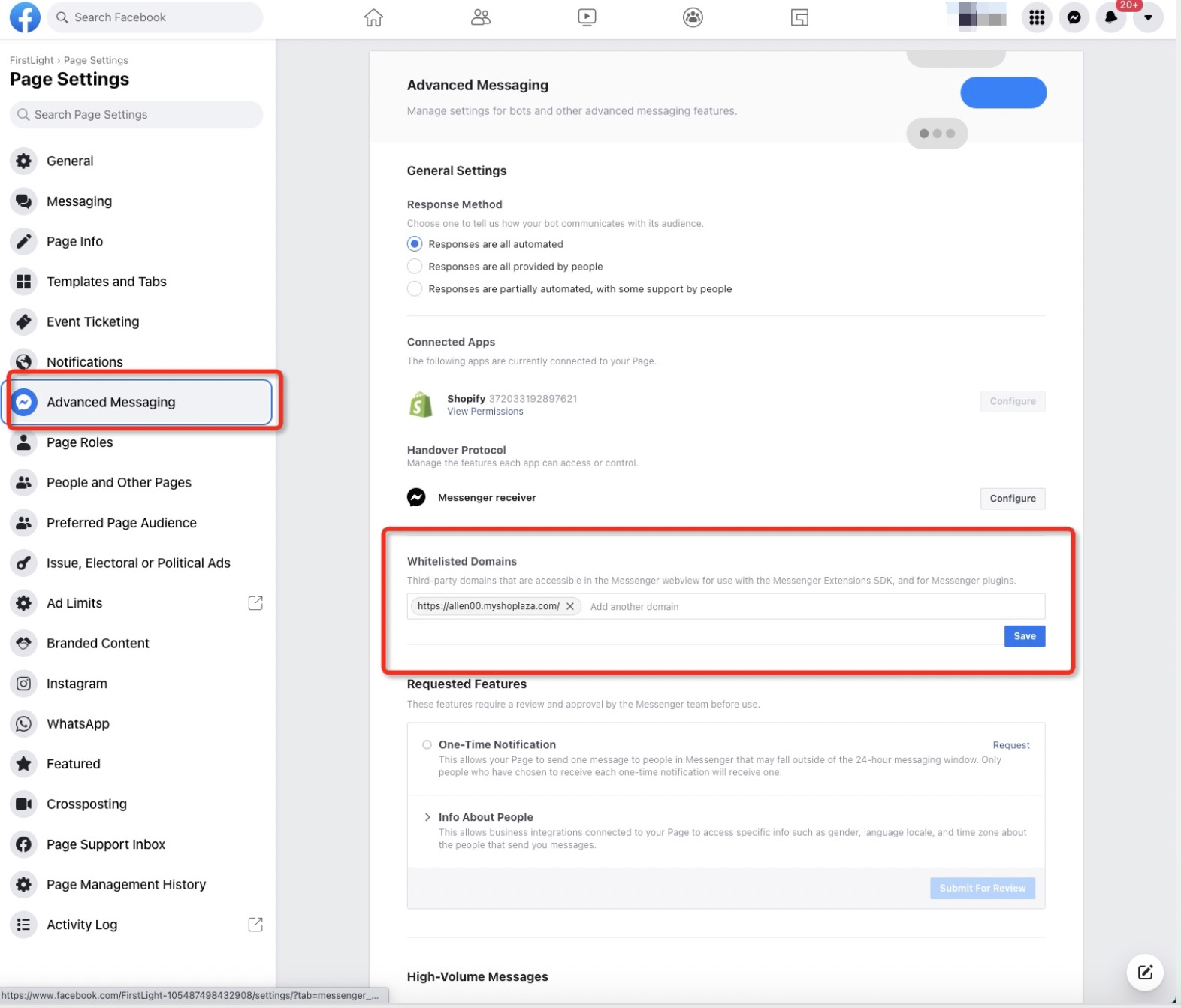 6. Your Facebook Messenger setup is now complete.
Integrating Facebook Messenger into your Shoplazza store opens up new avenues for customer interaction. Beyond basic messaging, this tool allows for comprehensive message management and supports video and phone conversations. Begin utilizing these capabilities today to enhance your customer service experience.