Optimizing your content for search engines is essential for visibility and accessibility. An important aspect of this is image SEO  , which enhances the discoverability of your images on search engines. The Image SEO app is designed to simplify this process, allowing you to effectively optimize your images. This guide will walk you through the steps to set up image SEO using this app.
Steps
1. Navigate to the Shoplazza app store:
Head over to your Shoplazza Admin > Apps and click on Visit App Store.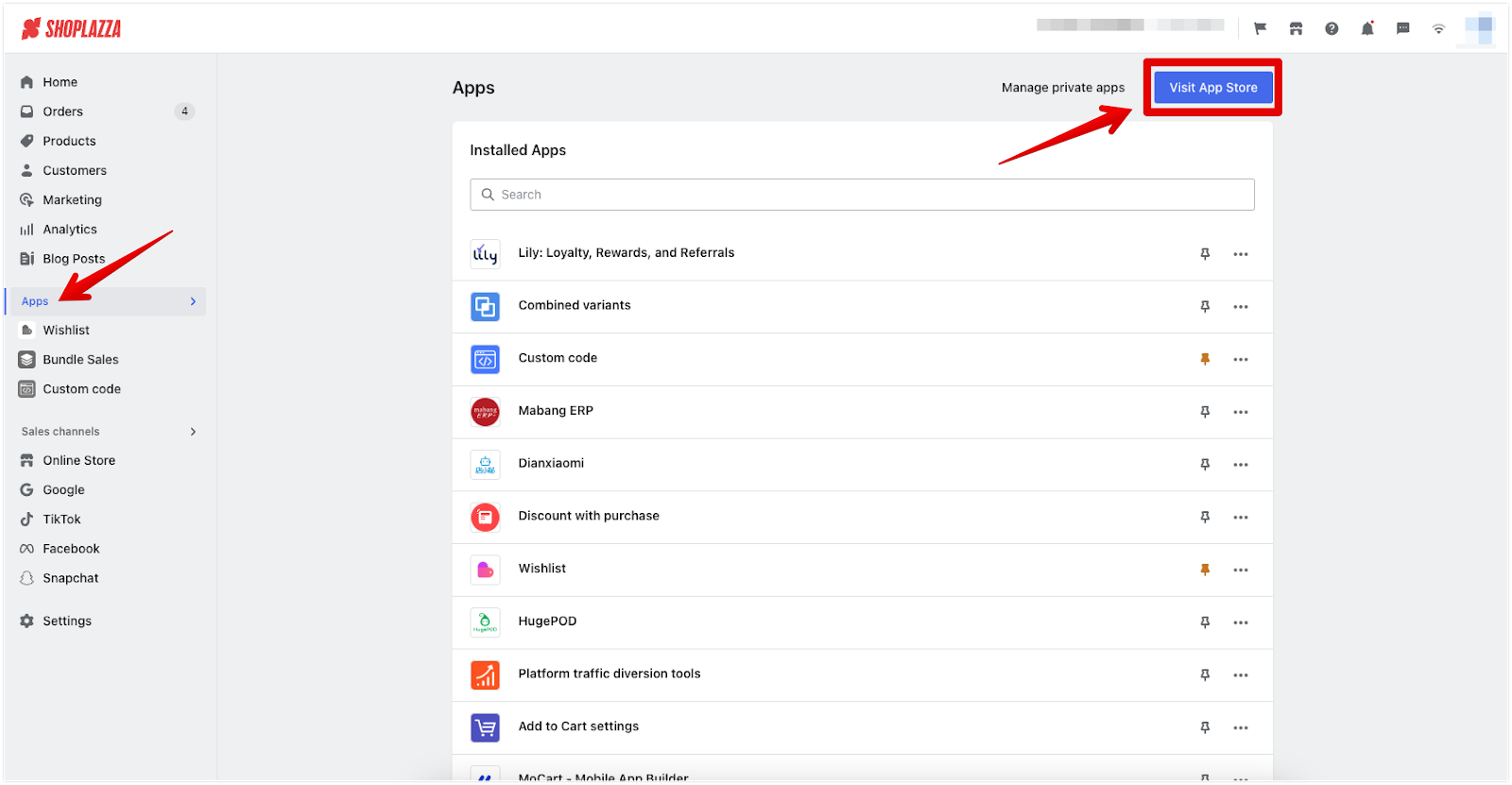 Search for 'Image SEO' in the search bar.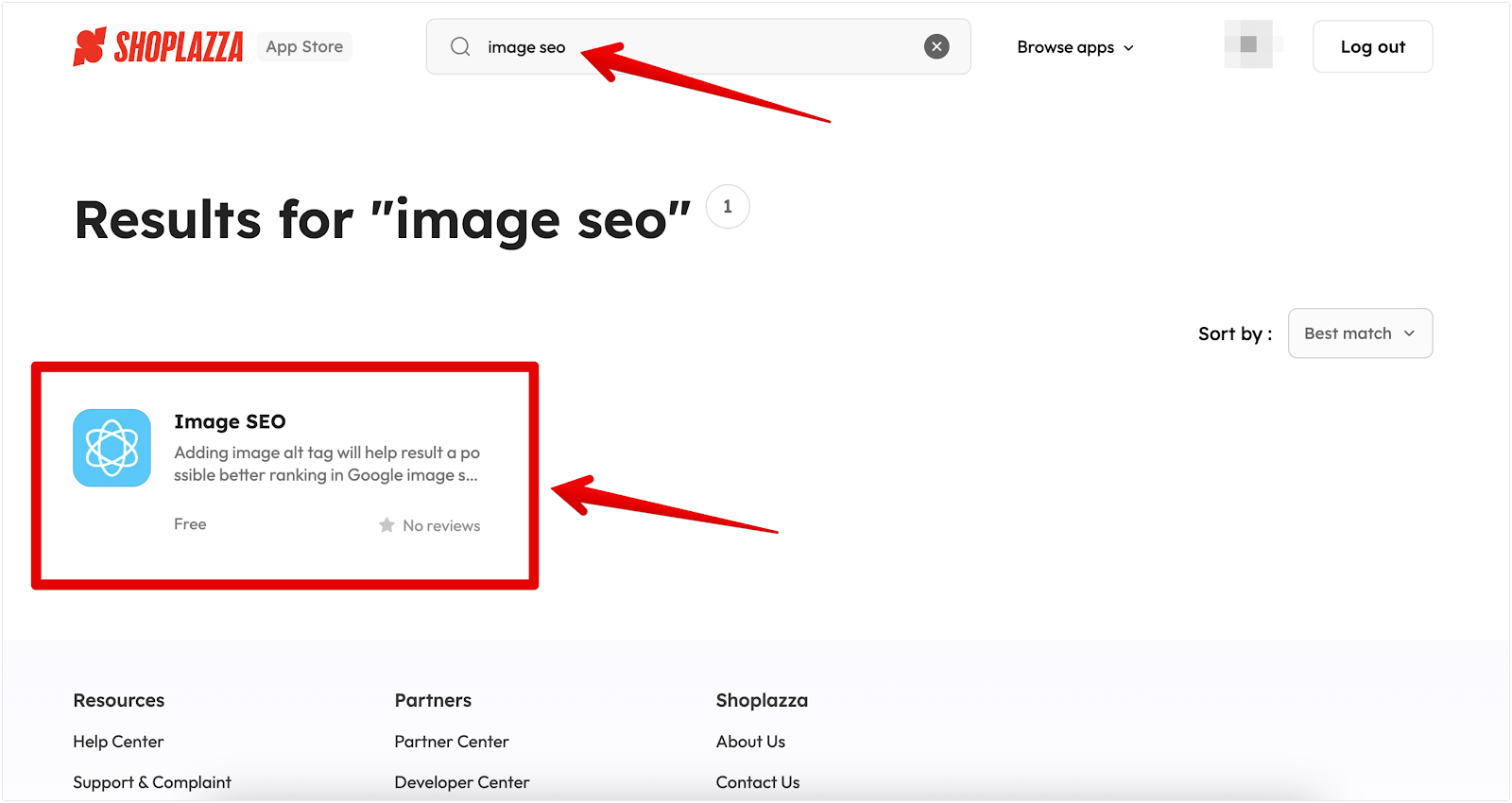 Add the app to your store by clicking Install app.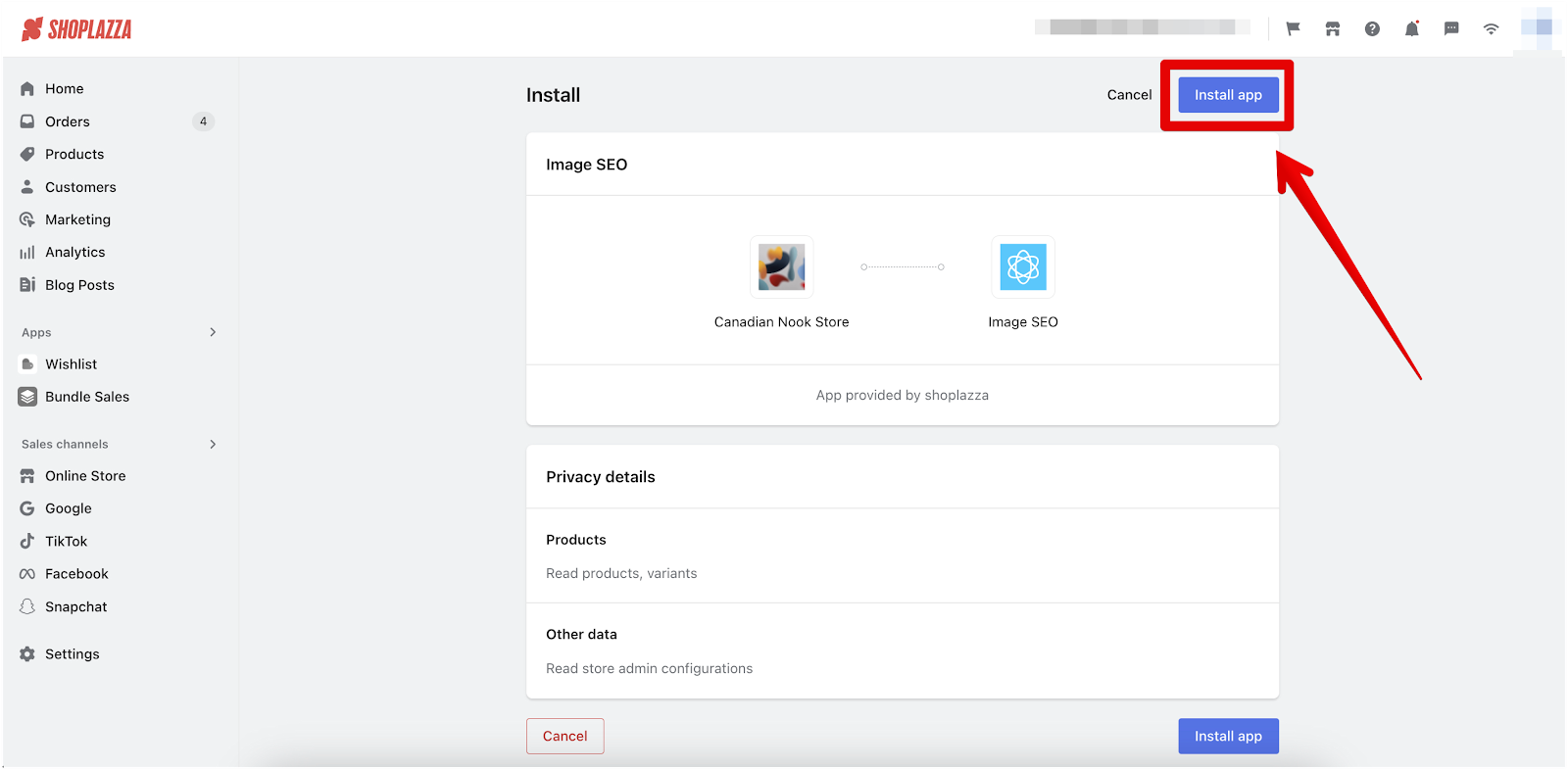 2. Configuring image ALT text: The app simplifies the configuration of ALT text, which is a fundamental element for search engine discovery and indexing. Follow these guidelines to set your ALT text accurately:
Utilize the recommended settings provided by the app, such as

[product_title]

for product images and

[collection_title]

for collection images.
You can personalize your ALT text by incorporating variables like

product_title

,

product_vendor

,

shop_name

,

collection_title

,

article_title

, and

article_author

.
Rest assured that the app will preserve your existing ALT text and only apply changes to images without ALT text.
The ALT text settings are also automatically applied to newly uploaded images.
Opt for the 'Use recommended settings' option for a quick setup based on standardized templates.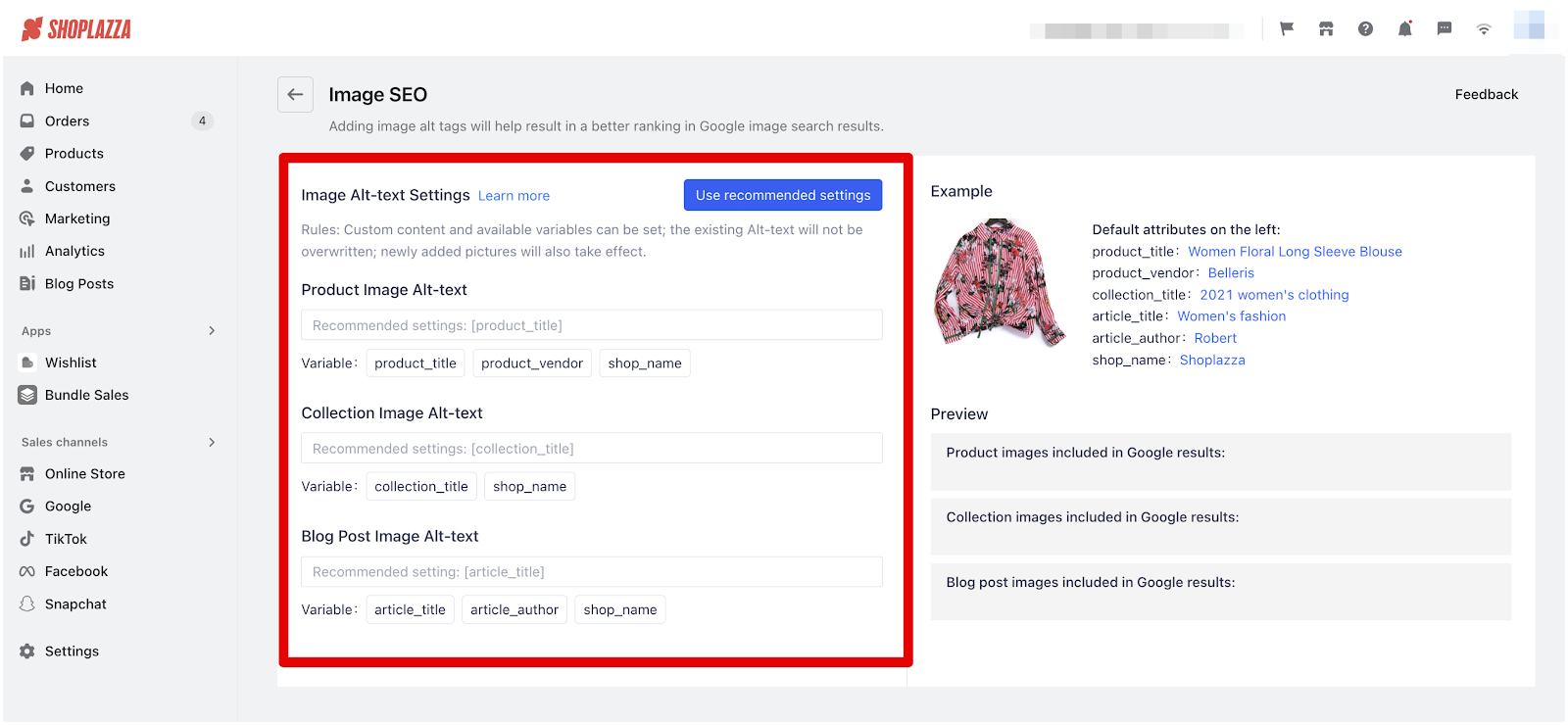 3. Completing the setup: Your image SEO setup is finalized once you apply the ALT text templates. It's important to ensure that each image on your website has an appropriate ALT tag. Click save to finalize your changes.
The Role of ALT Tags
ALT tags provide a text alternative for images, which is indispensable for users who rely on screen readers and for search engine crawlers that index images. They contribute to:
Enhancing Search Engine Comprehension: ALT tags facilitate the understanding and categorization of images by search engines, thus improving their chances to be ranked in search results.
Increasing Search Engine Indexing: Accurately tagged images are more likely to be indexed by search engines, which can result in higher visibility and increased traffic for your website.
It is recommended to apply ALT tags to every image, be it from a stock library or an original photograph.
The Image SEO app is an essential tool for ensuring your images are fully optimized for search engines. By following these instructions and understanding the function of ALT tags, you can enhance both the accessibility of your images and the SEO standing of your online store.