Transferring reviews from your Shopify store to Shoplazza is a straightforward process. Shoplazza supports the import of reviews in CSV format, which can be exported from Shopify's Product Review app or the Loox app. The process involves exporting a CSV file from your Shopify store and uploading it to your Shoplazza store.
1. From your Shoplazza admin > Products > Reviews, click Import located on the top right corner of your window and click Import Shopify reviews.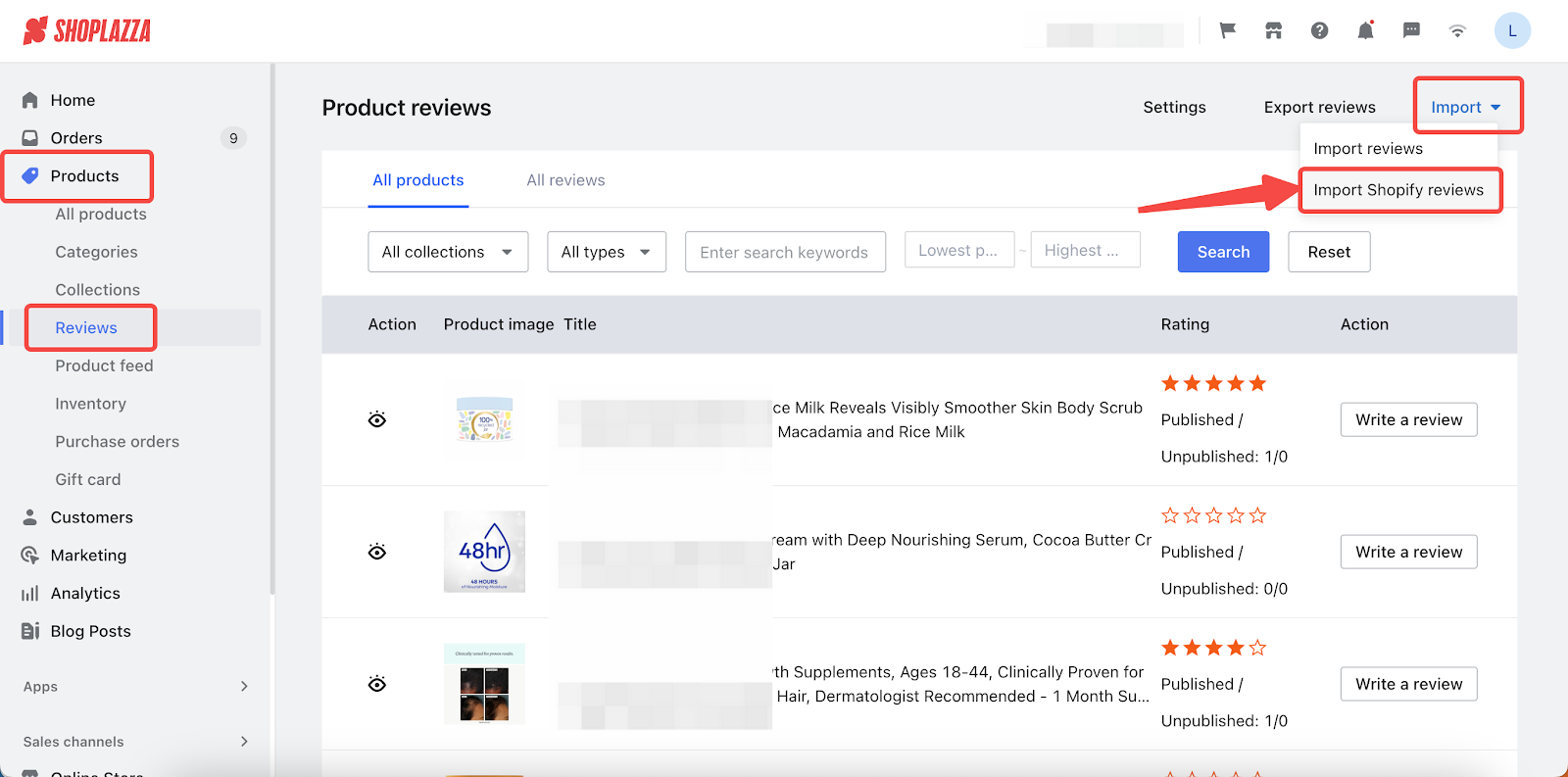 2. Select the file exported from Shopify (CSV format) and upload it here.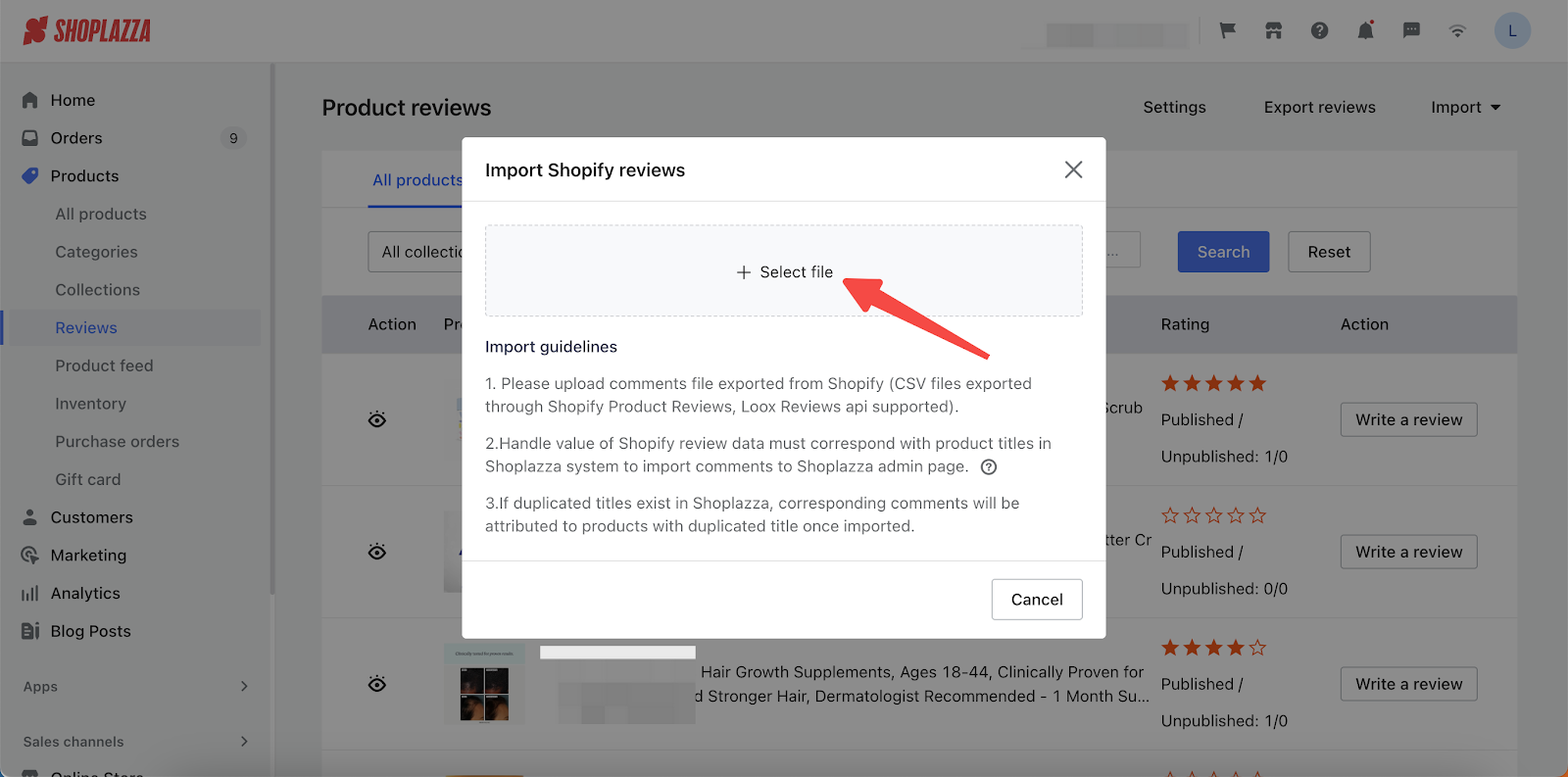 3. After completing the import, Shoplazza will show the number of successful and failed imports. For further details on any failed imports, click Download file. This will provide a file with the 'error_msg' column, which includes information about import failures, helping you to understand and address any issues for future imports.
Note
Only CSV files exported from Shopify's Product Reviews and Loox are supported
In cases where duplicate product titles exist in your Shoplazza store, imported comments corresponding to these titles will be automatically associated with the products sharing the same title.