You can migrate reviews from your Shopify store to your Shoplazza store. Shoplazza supports importing reviews in CSV format exported from Shopify's Product Review app as well as the Loox app. You will be exporting a CSV file from your Shopify store and then uploading the same file to your shopplazza store.
Steps
1. From your Shoplazza admin > Products > Reviews > click Import that's located on the top right corner of your window and click Import Shopify reviews.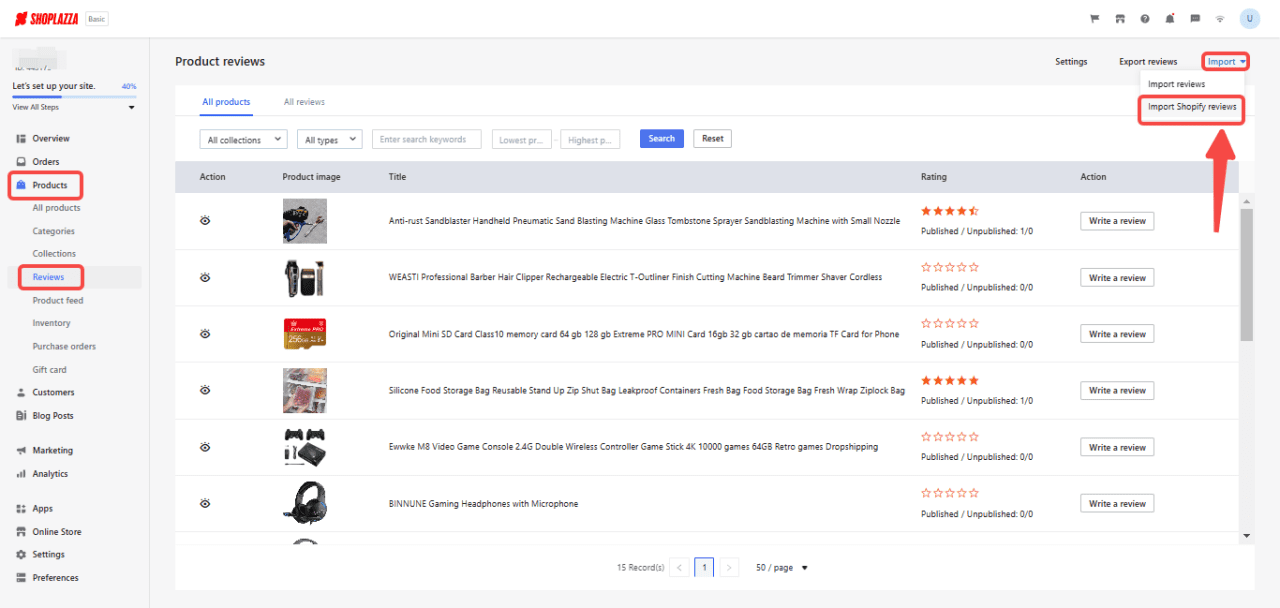 2. Select the file exported from Shopify (CSV format) and upload it here.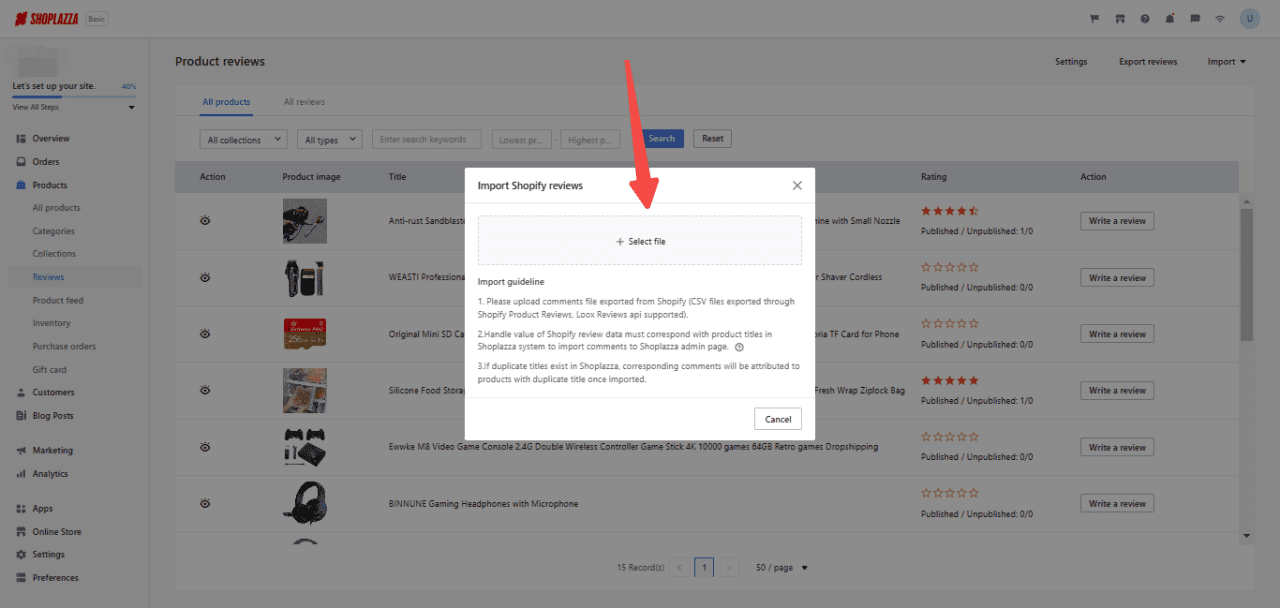 3. After the import is complete, the number of successful and failed imports will be displayed. Click Download file to view reasons for import failures in the error_msg column of the file.
Note
Only CSV files exported from Shopify's Product Reviews and Loox are supported

If duplicate titles exist in Shoplazza, corresponding comments will be attributed to products with duplicate title once imported

.