If your customer declines a Cash on Delivery (COD) order upon delivery, you can cancel the order from your Shoplazza admin. Once the order is canceled from the Fulfilled tab, it will appear in your After-Sales order section where you can create a return.
Steps
1. From your Shoplazza Admin > Orders > After sales > click the Pending tab.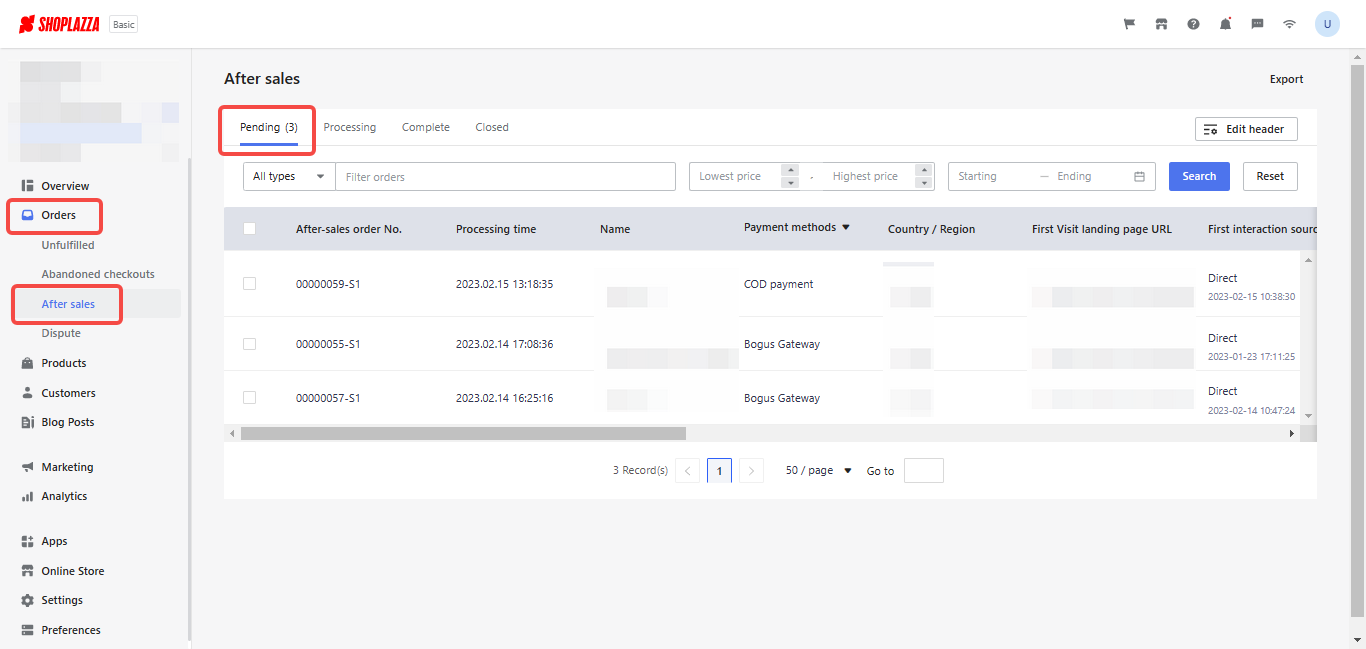 2. Under the Pending tab, choose the COD order for which you want to create a return.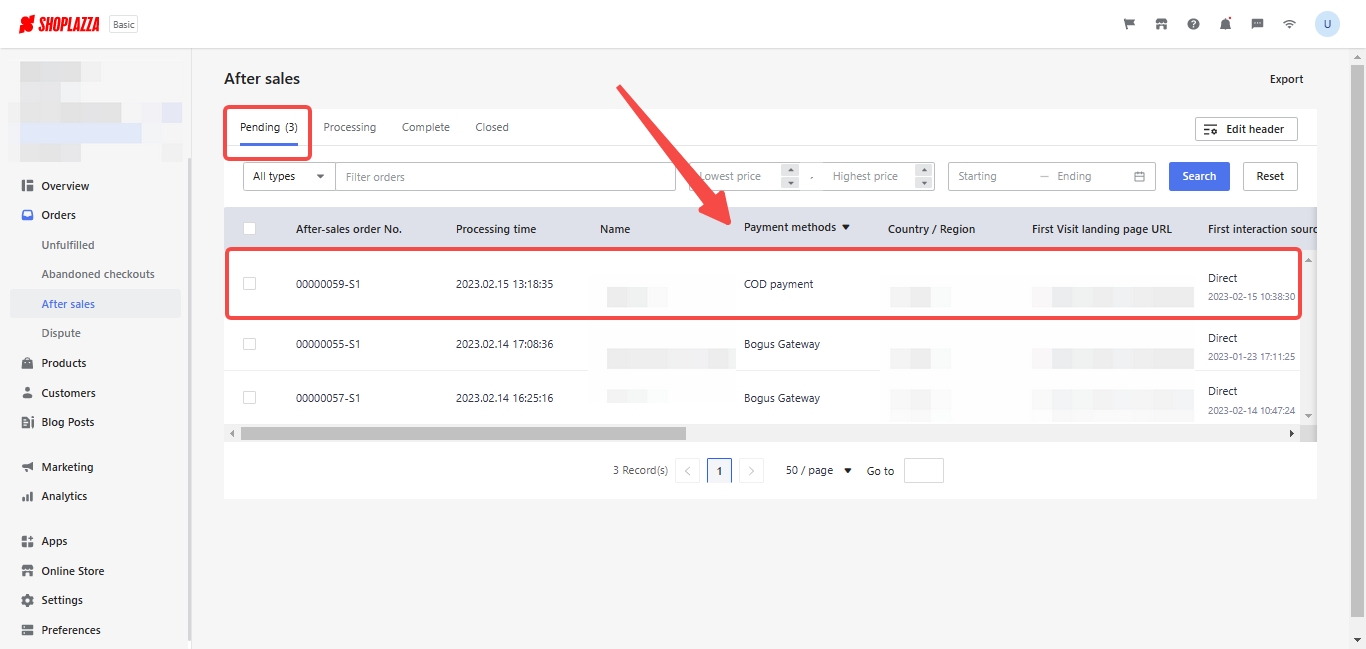 3. On the Order details page, click Rejected by customer.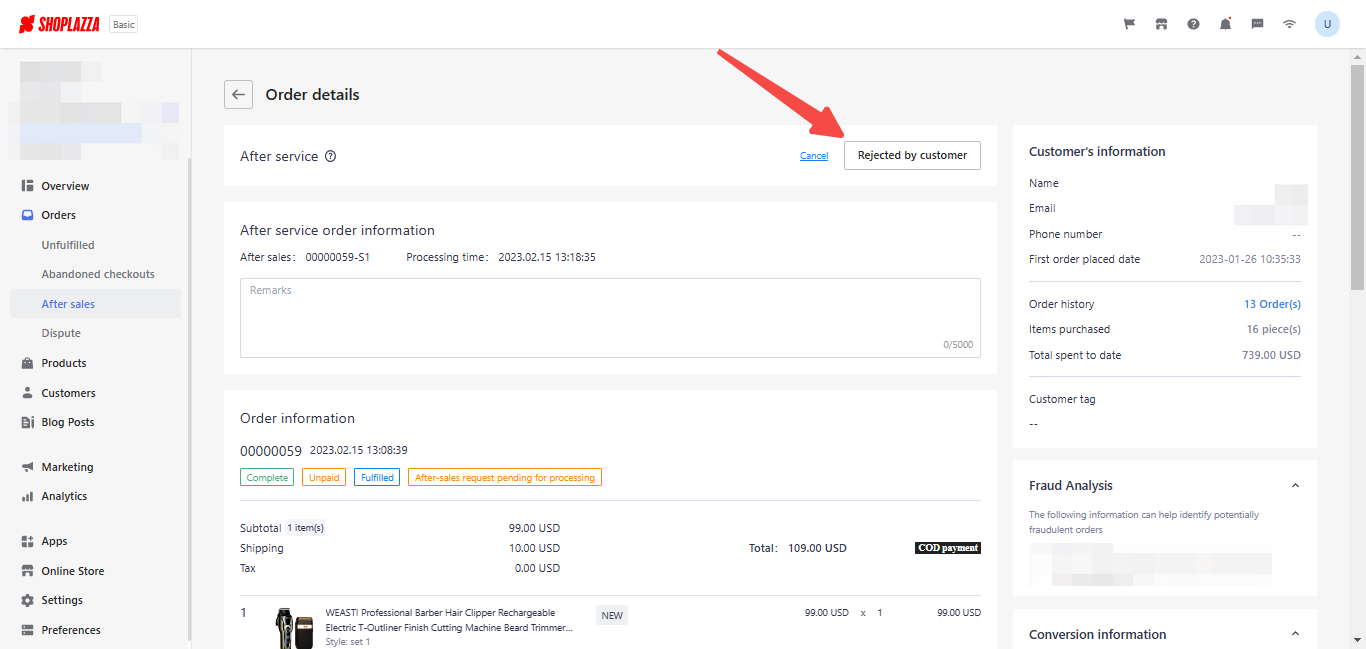 4. Click OK to confirm to start the return process.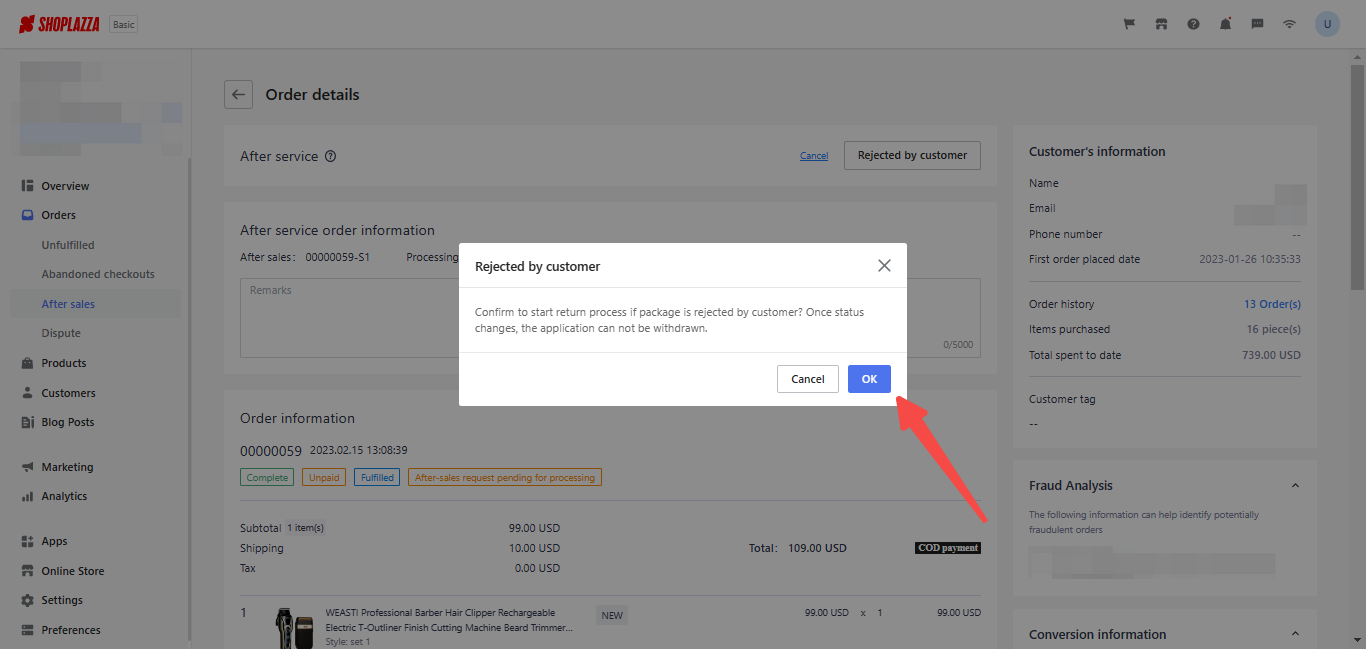 5. When you receive your items back, click on Returned.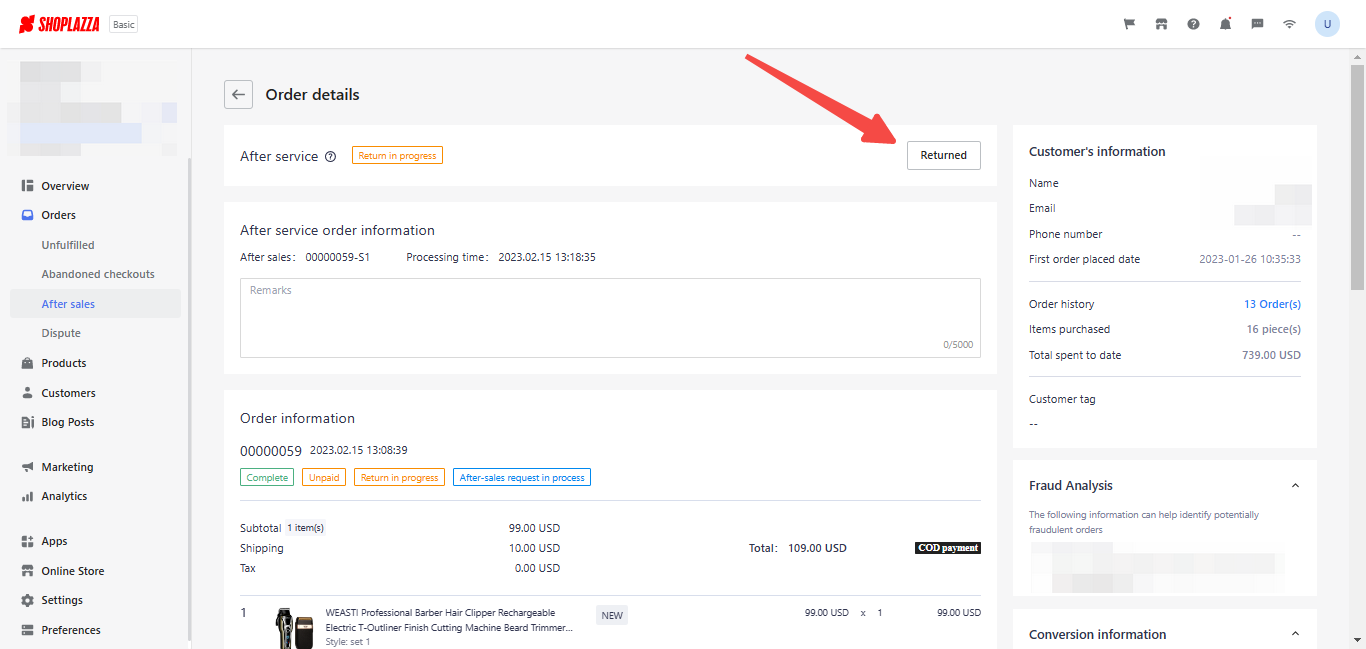 6. Then you will see the order status change to Returned.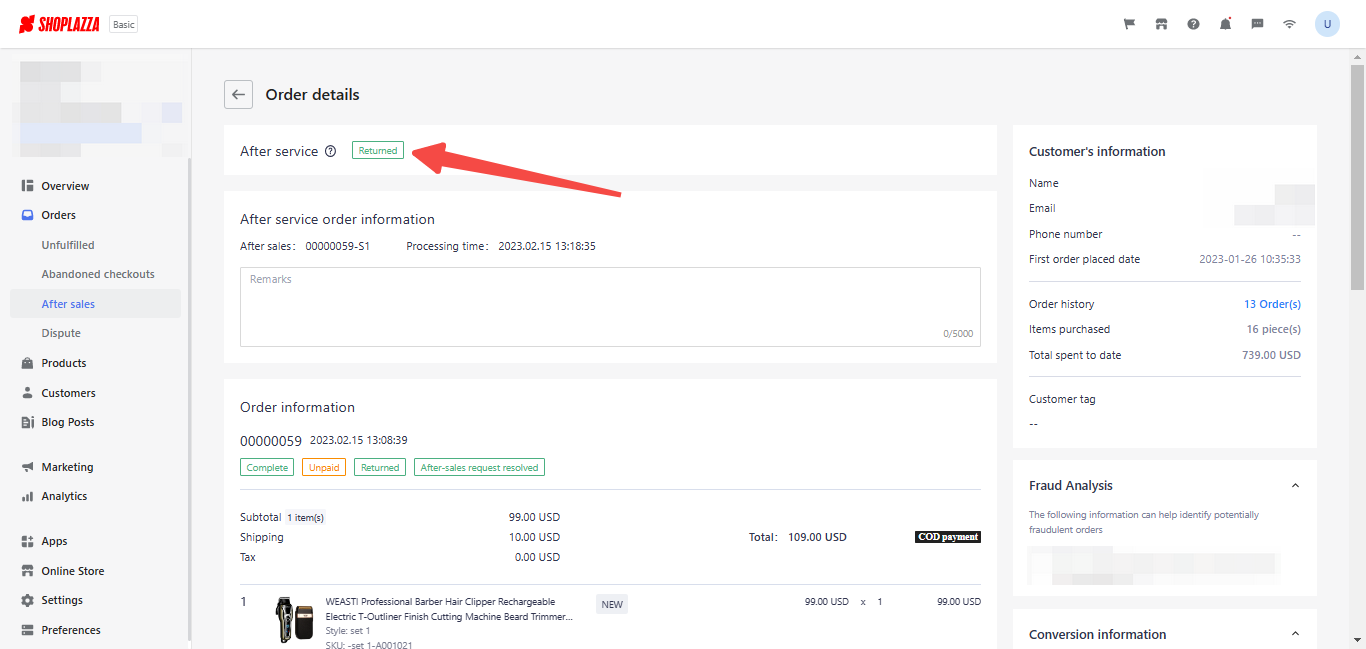 After-Sales order section can help you change the order status to keep an accurate record of the orders in your reports.
Related Topics