A blog is an ideal way of sharing stories about your brand and products, which can help you connect with your audience on a deeper level and create an emotional connection that can lead to increased loyalty and sales. In this article, we will walk you through how to add a blog to your Shoplazza store.
Adding Blog Posts
1. From your Shoplazza Admin > Blog Posts > Manage blogs > click Add blog post.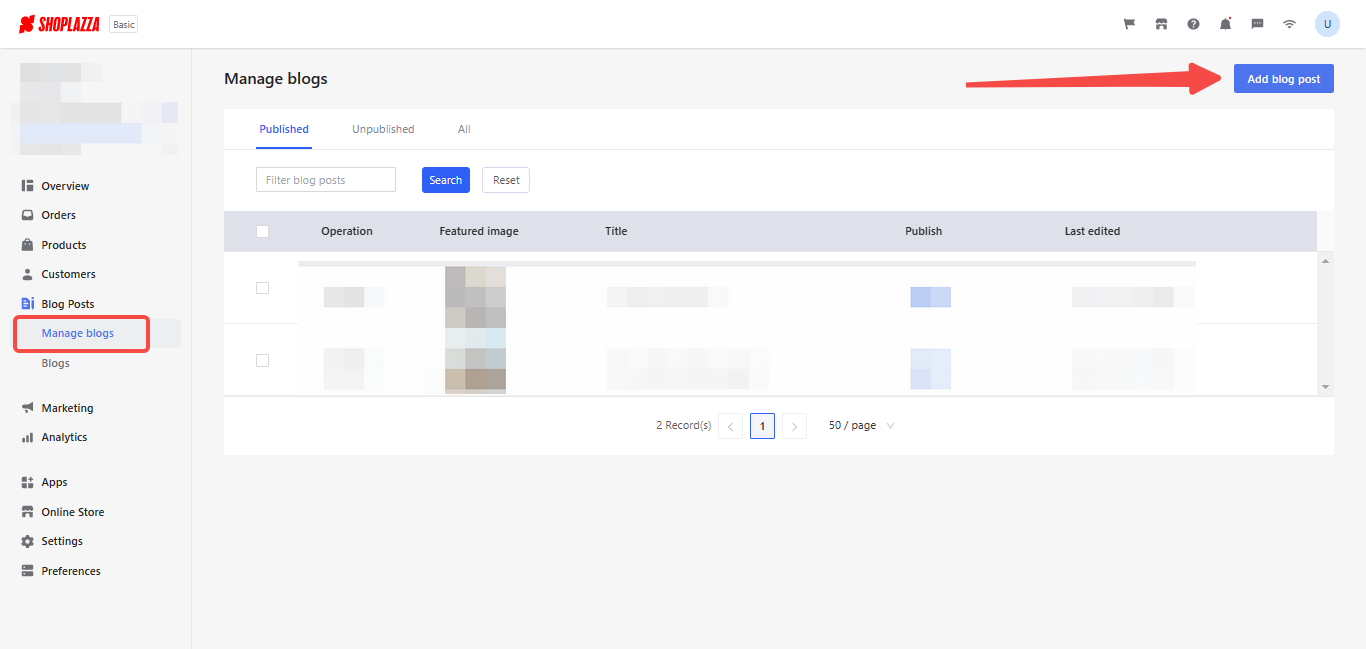 2. Here you can add a Title, Excerpt, Content, Author, and Featured image, and you can choose the publish date for the blog post. Click Save when you're finished. You can also edit SEO (search engine optimization) keywords in the lower right corner to enhance its ranking in Google search results.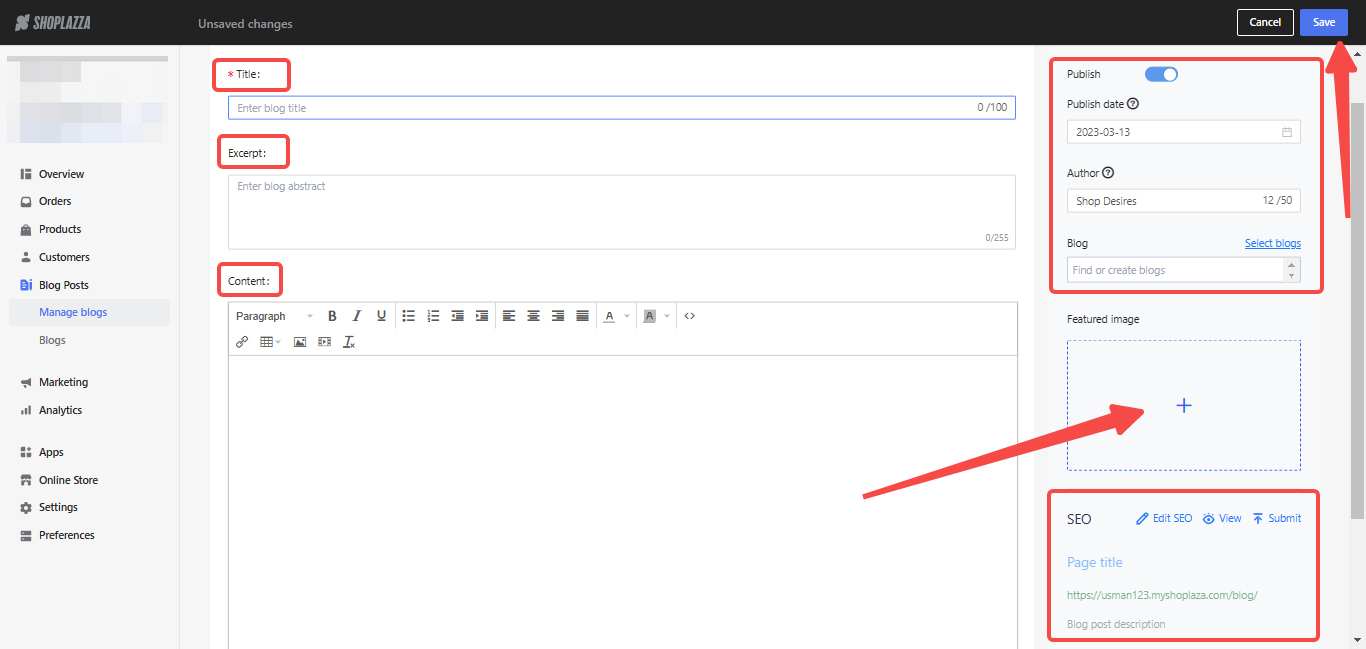 Creating Blogs
1. In order to add blog posts to your blog, head over to Shoplazza Admin > Blog Posts > Blogs > click Create blog.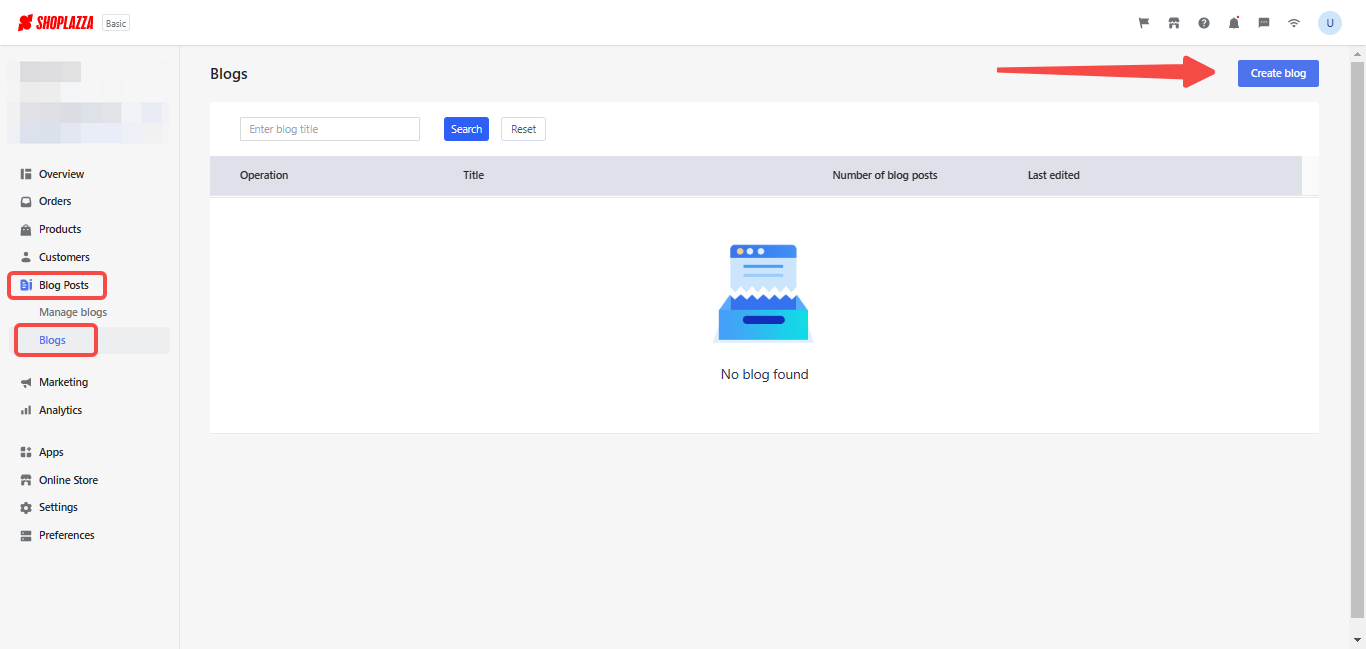 2. On the Blog details page, add a Title and Blog description, and click Add blog posts. Click Save to complete your creation.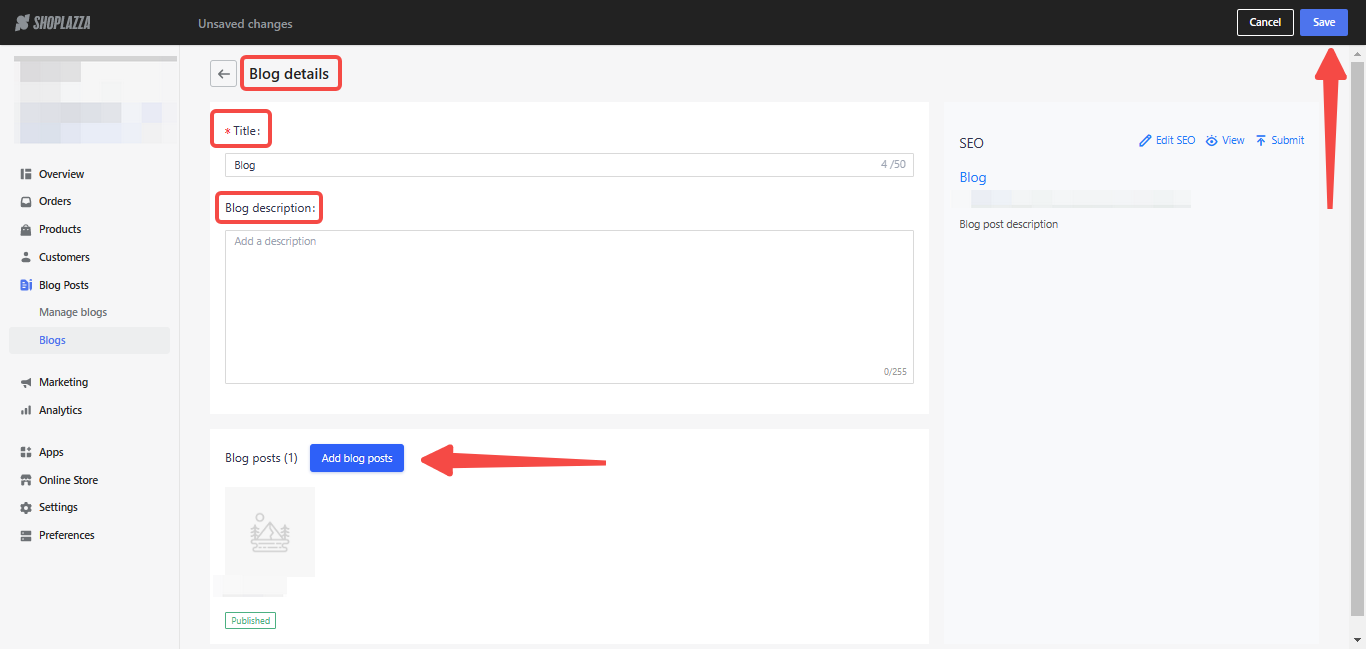 Configuring Blogs in Themes
1. After setting up the blogs, you need to configure them in Themes manually. Head over to your Shoplazza Admin > Online Store > Themes > click Customize.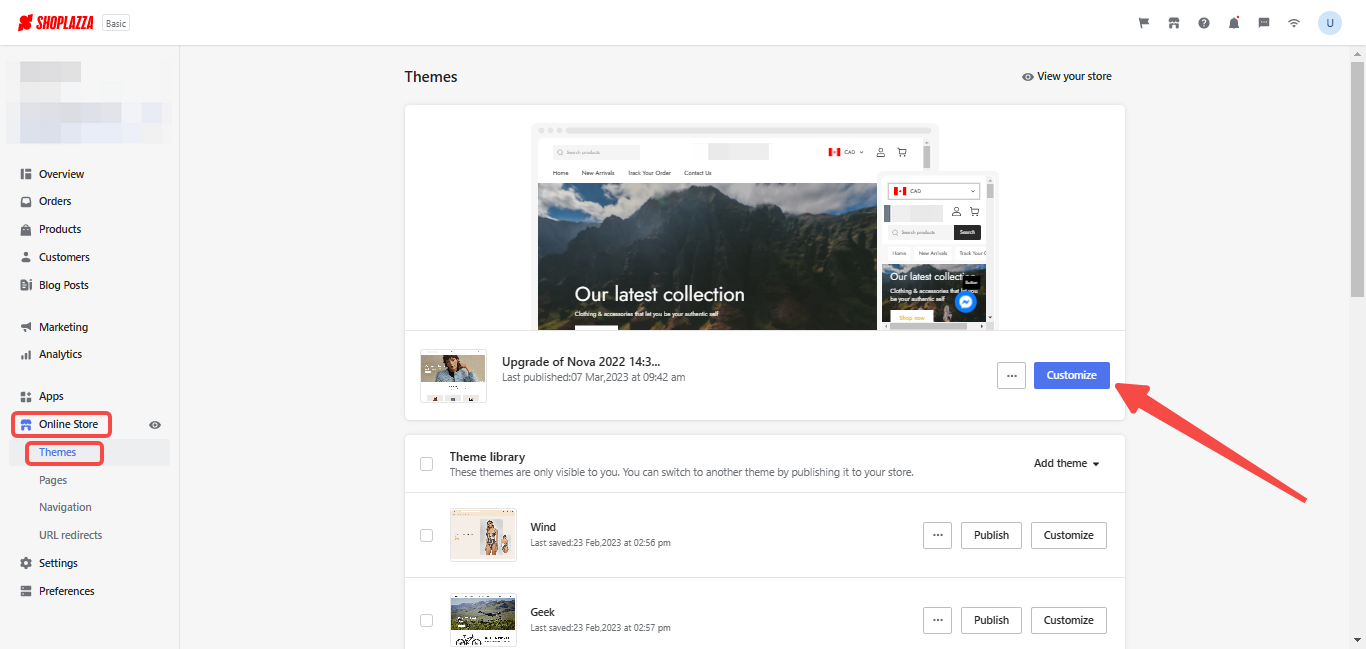 2. Click Add section and add a Blog section to display multiple blogs.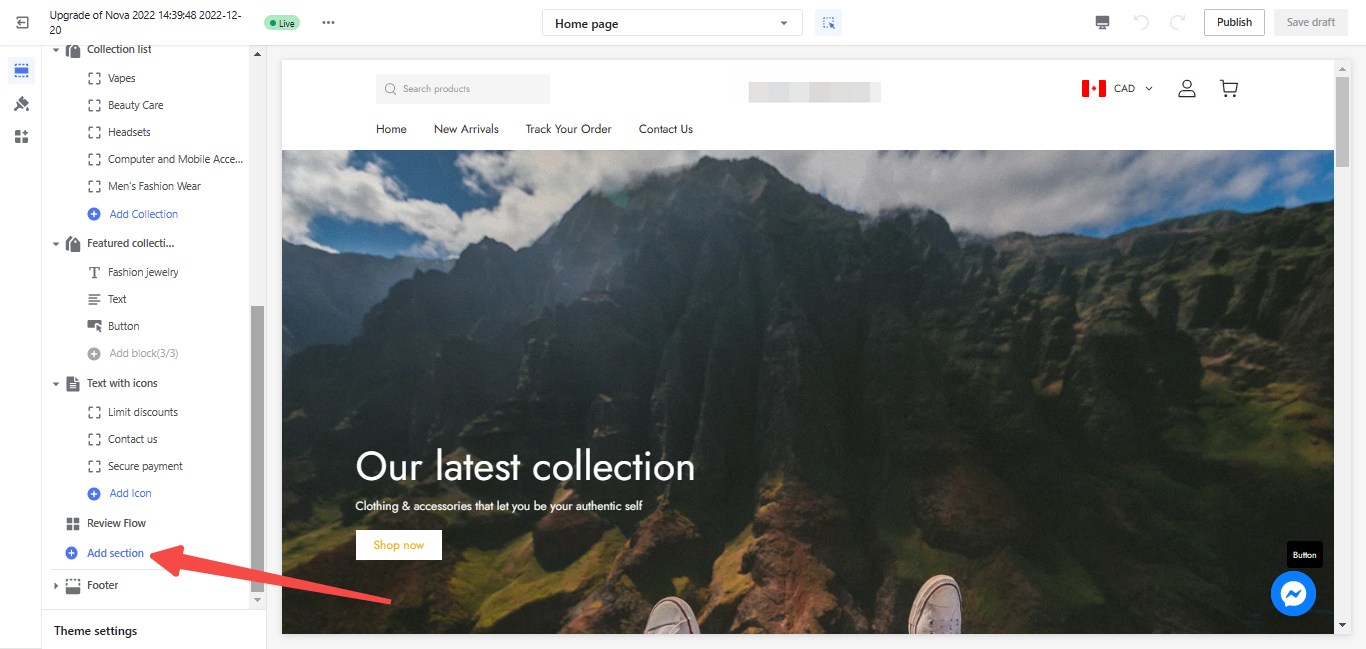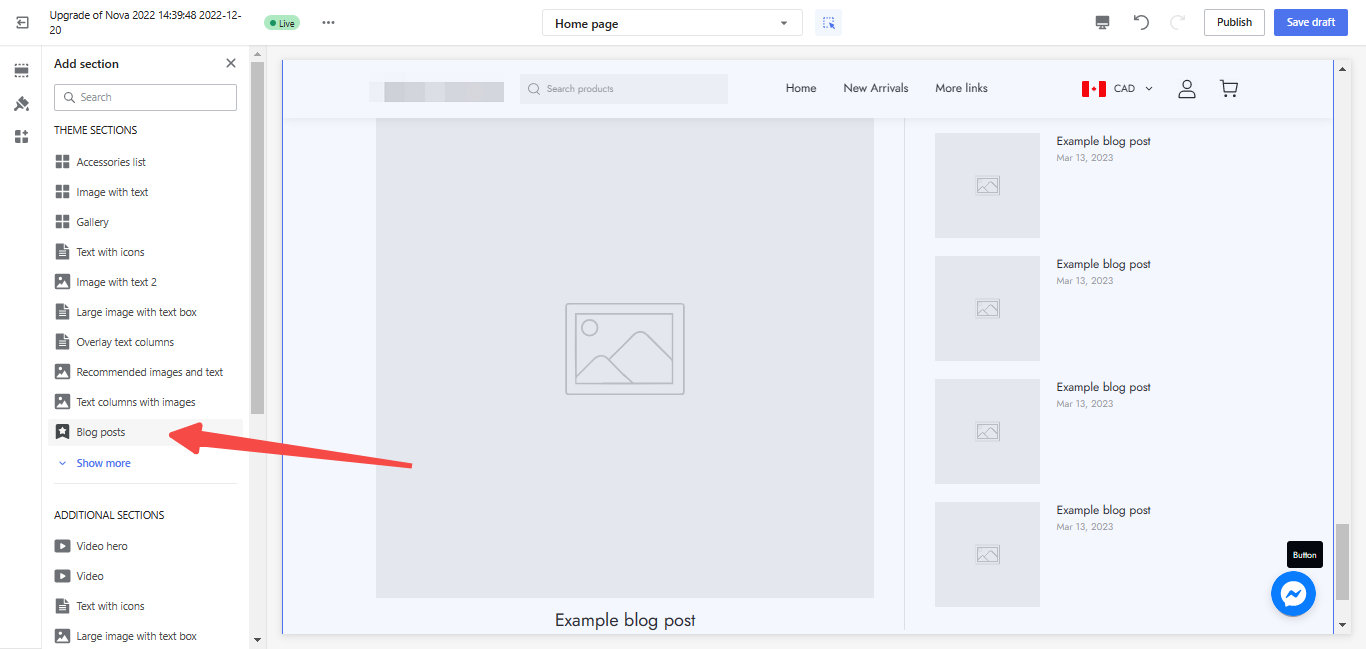 3. Click on Blog posts and Select Blog.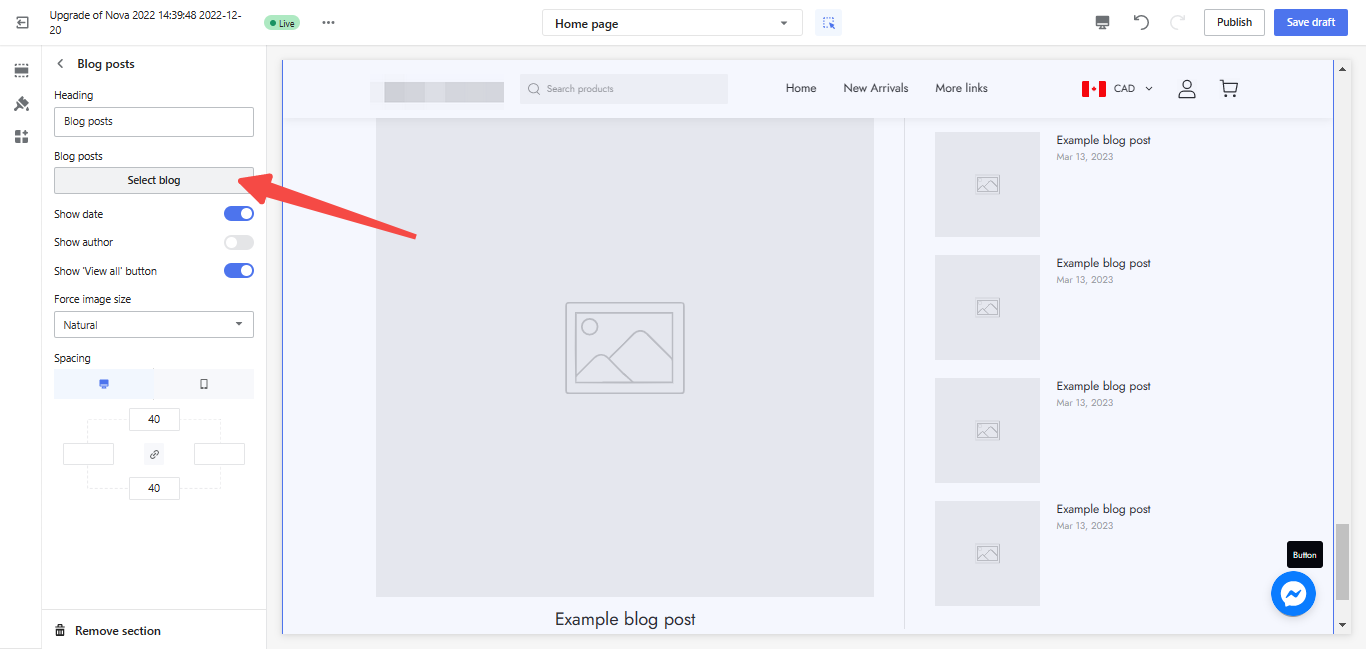 4. Once you have selected a blog, you can change the force image size and turn on/off to Show date, author, and view all button. Click Publish to post changes live on your store.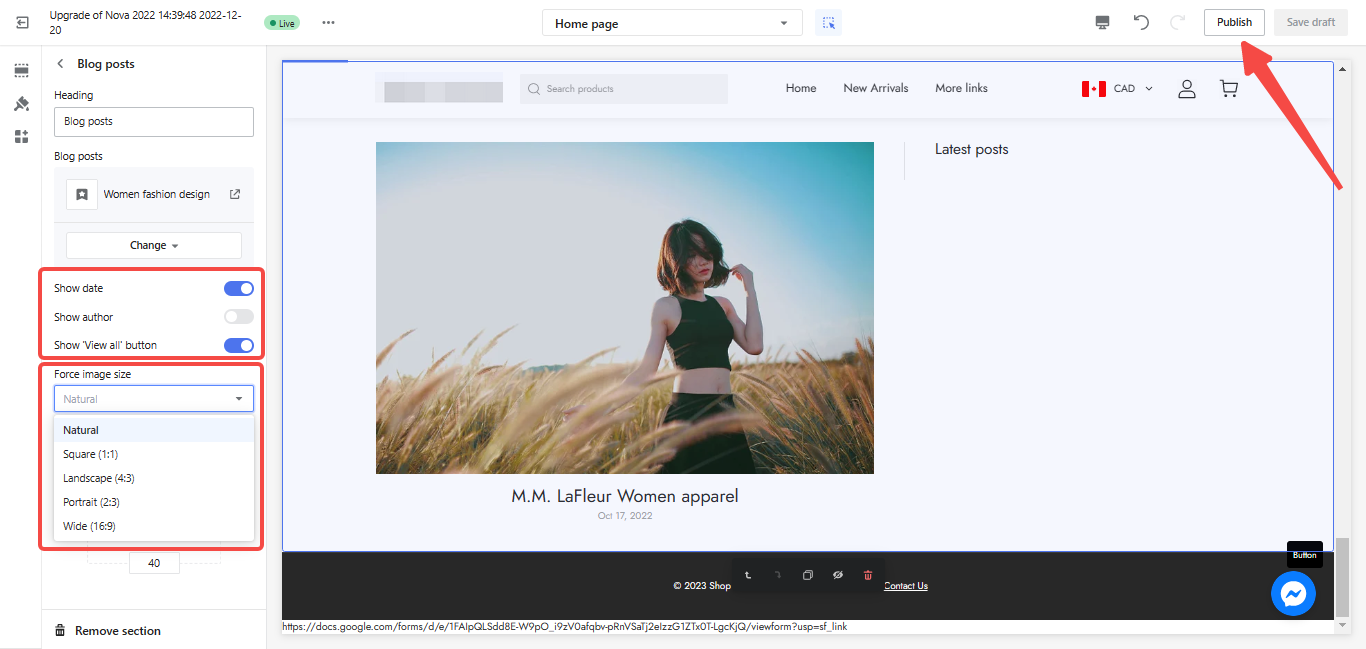 5. Your blog will now be visible on your storefront, and you can start promoting it to your customers.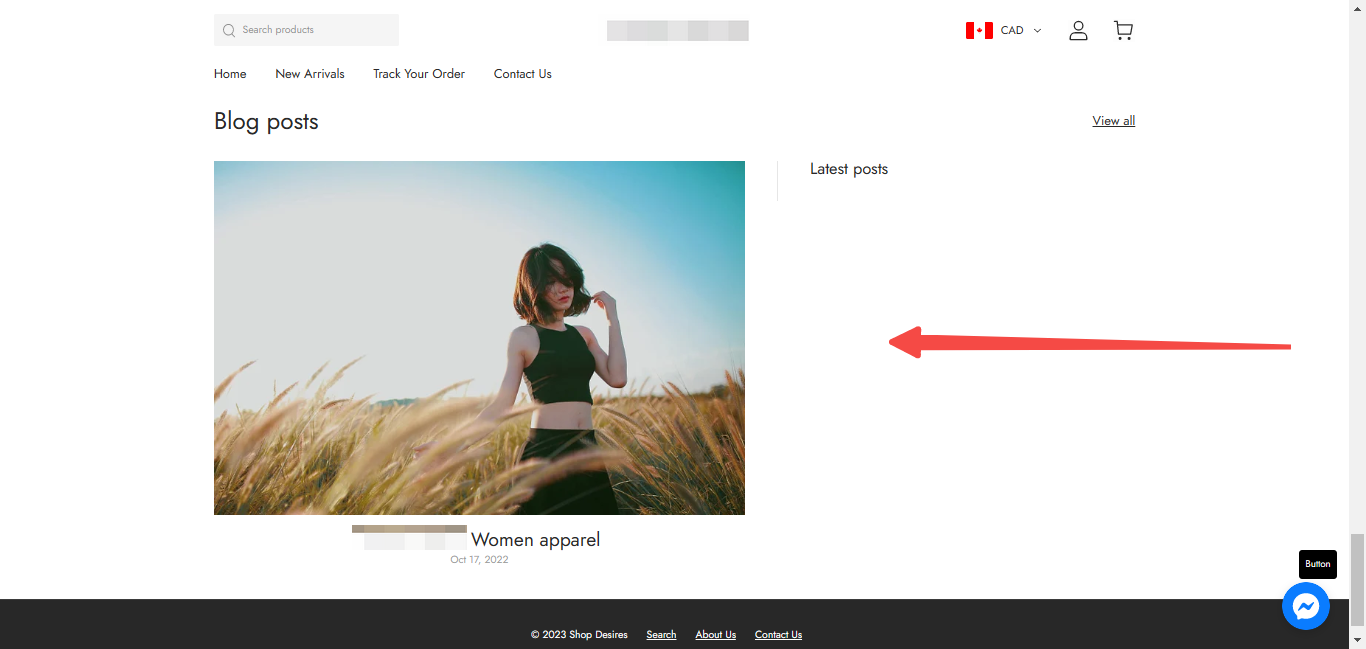 By providing valuable information and insights to your customers through your blog, you can help build trust and establish yourself as a reliable source of information. This can lead to increased sales as customers are more likely to purchase from a brand they trust.