The Store Monitor Application is a valuable tool for monitoring payment account risks. By continually monitoring your payment accounts, the app detects any abnormalities and promptly sends alerts to your designated contacts via phone and SMS. This ensures that any potential issues are addressed quickly and efficiently, helping you to protect your business and minimize losses.
Supported Payment Channels
Dlocal
Ocean payment
Airwallex
Worldpay hosted
Asiabill
Pacypay
Checkout
Klarna
Photon
Paypal
Stripe
Installation
1. From your Shoplazza Admin, go to Apps > Visit Apps store and search for Store monitor . Click Add app to install it.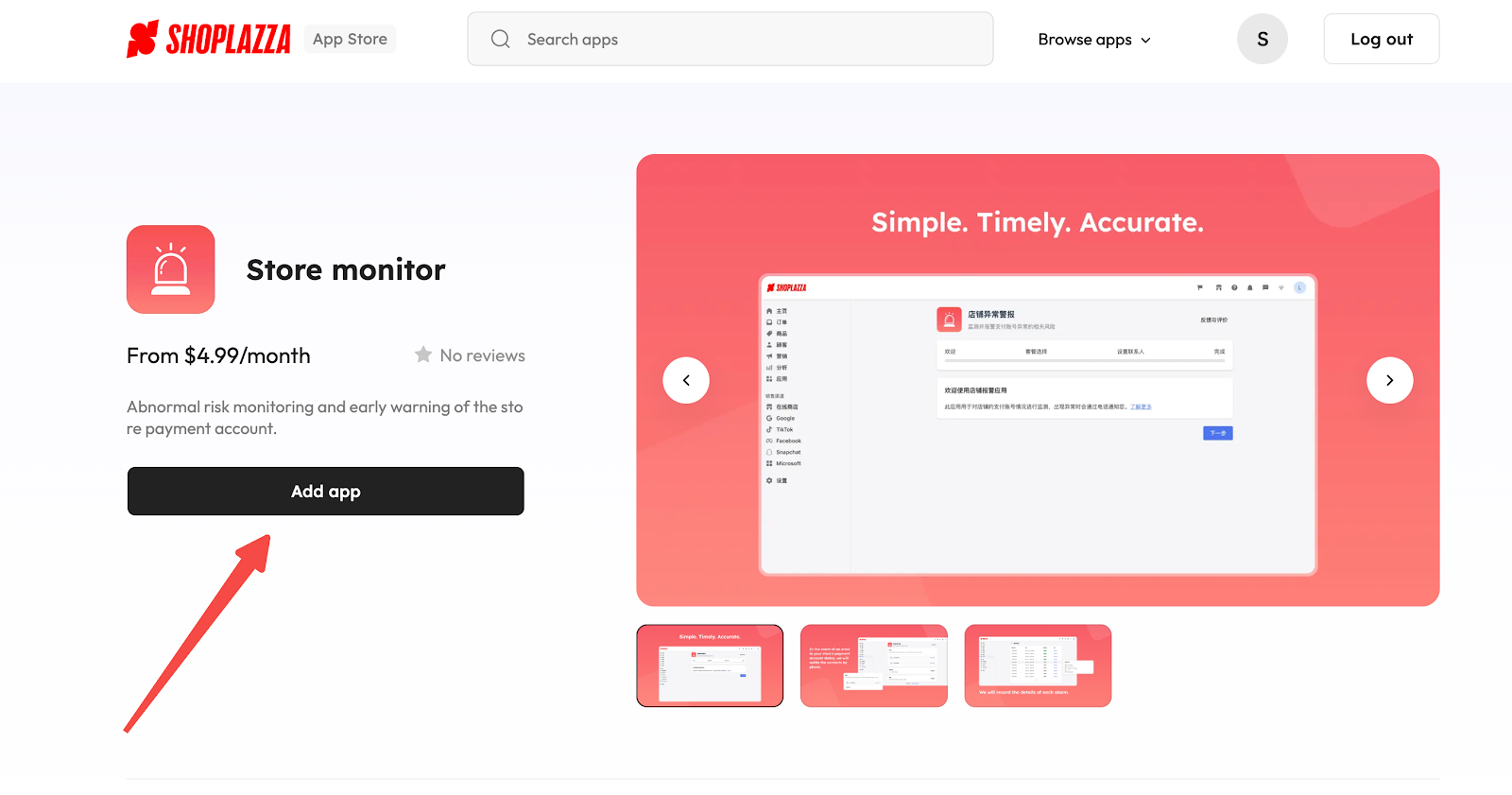 2. Click Install app to start the installation process of Store Monitor.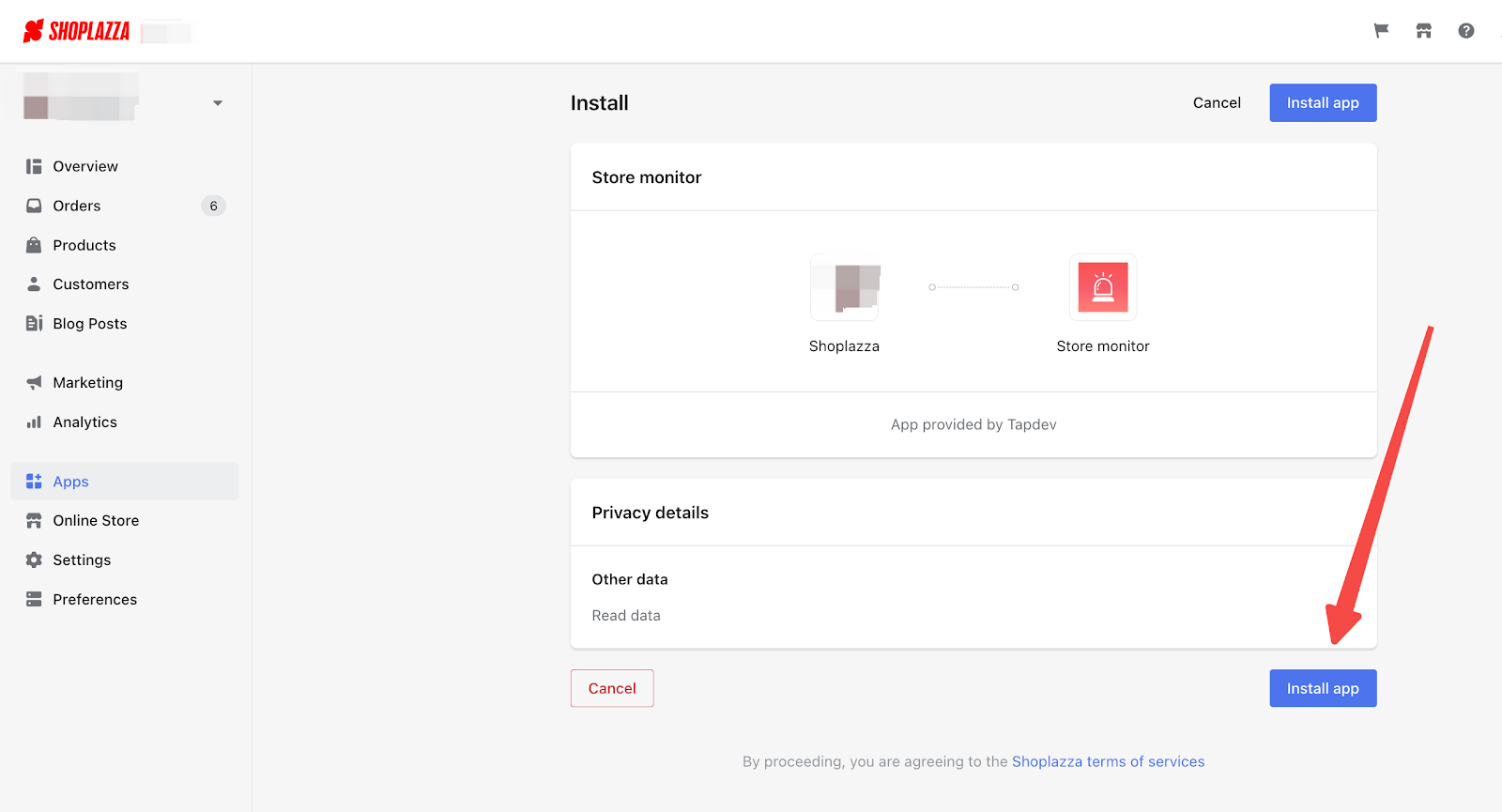 3. Once the app is successfully installed, you will be redirected to the welcome page. Click Next to begin the setup process.
4. Select a subscription plan and proceed to the billing page to confirm your payment. After successful payment, your subscription will be activated, and you can proceed to the next step.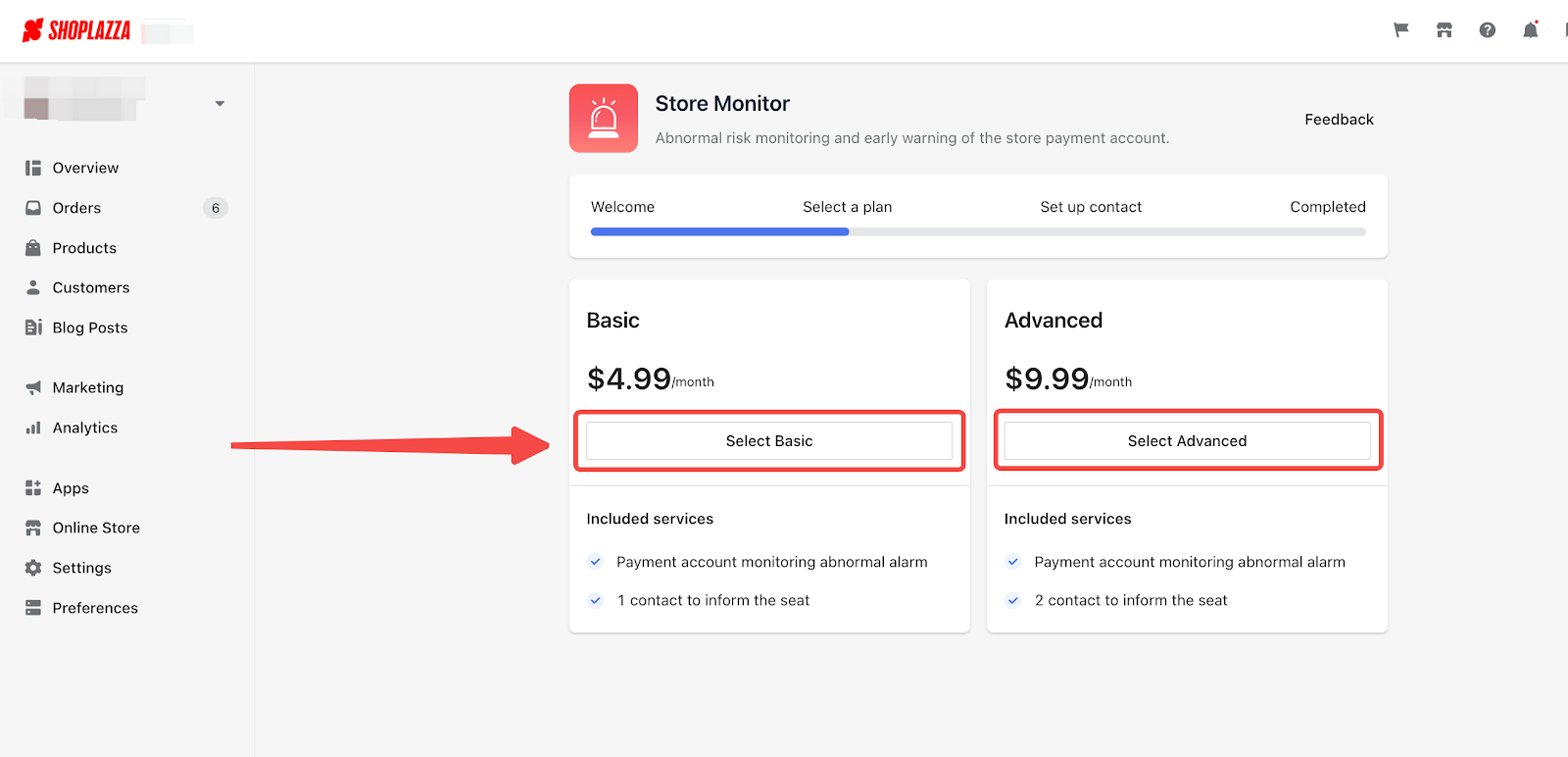 5. Click Add Contact/Change contact to designate the contact(s) who will receive alerts via phone and SMS in case of any payment account risks. This would typically be the store owner or someone who you trust.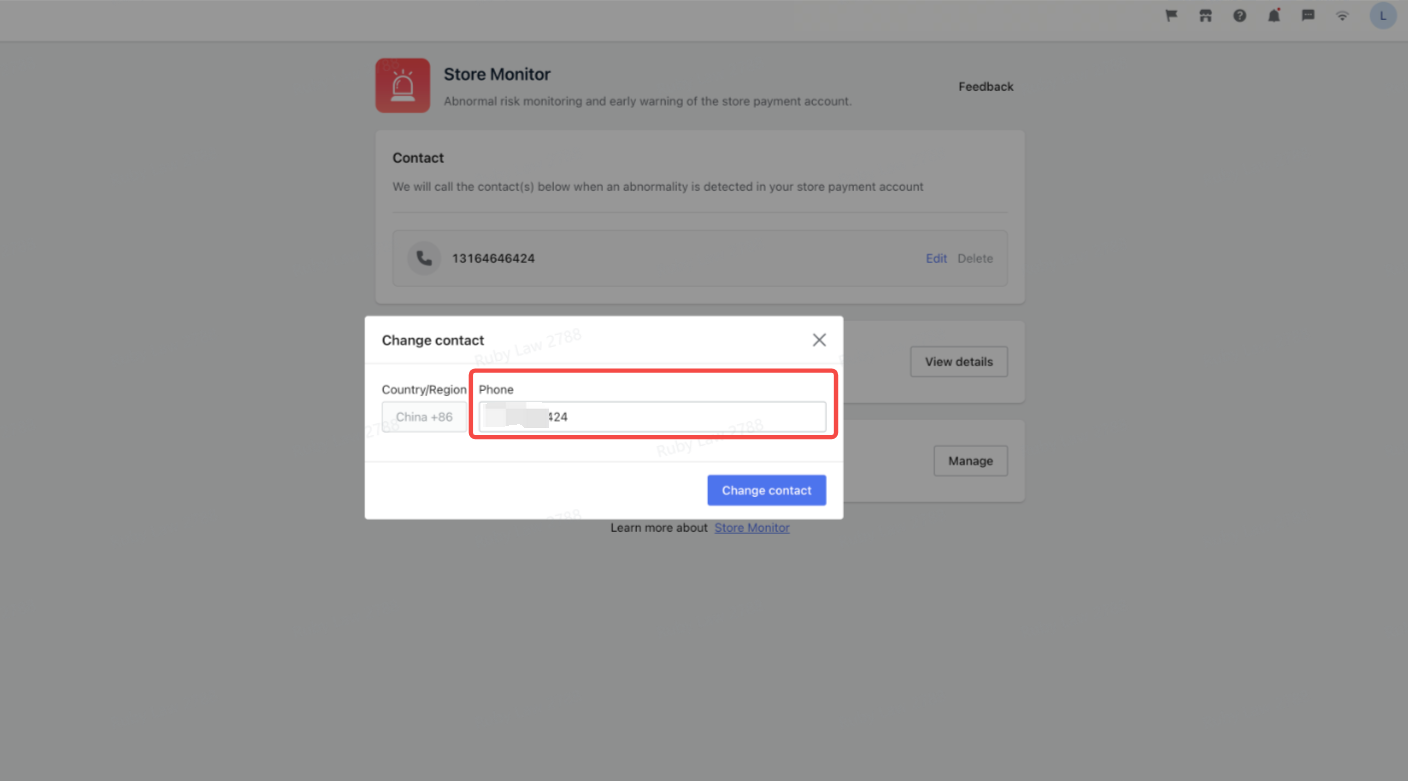 6. Here, you can view and edit their contact information by clicking Edit under Contact. If you have subscribed to the Advanced plan, you can add up to two designated contacts instead.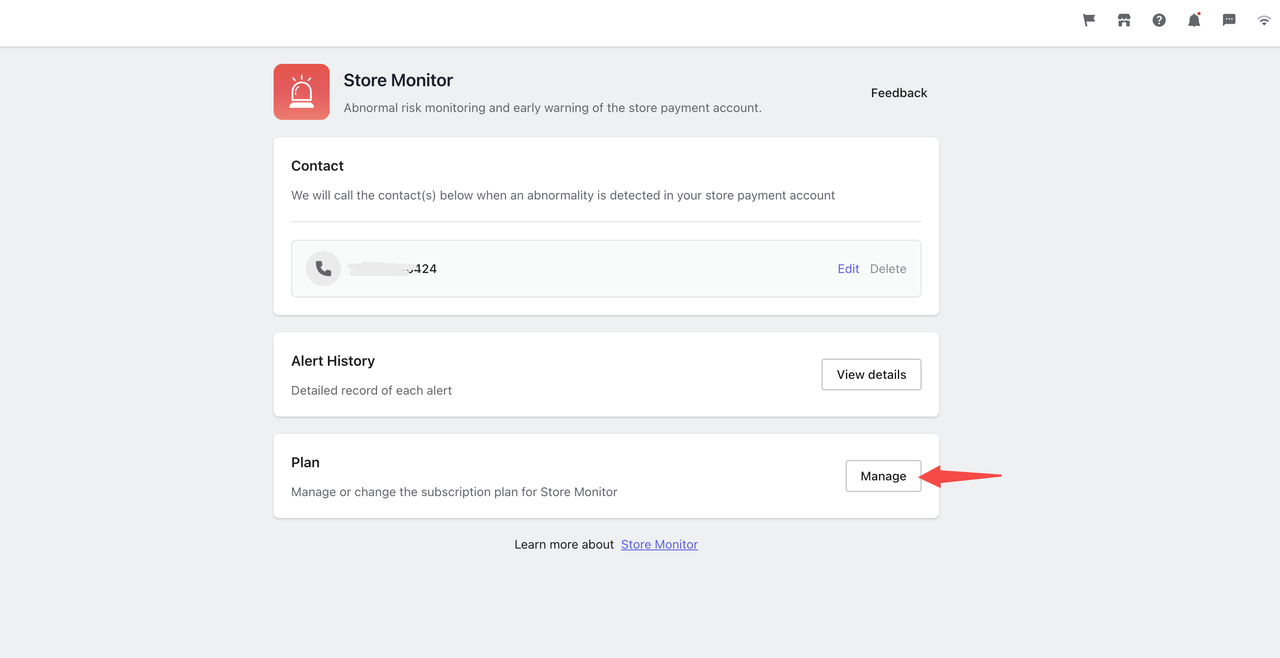 View Alert Records
1. Click View details in the Alert History section.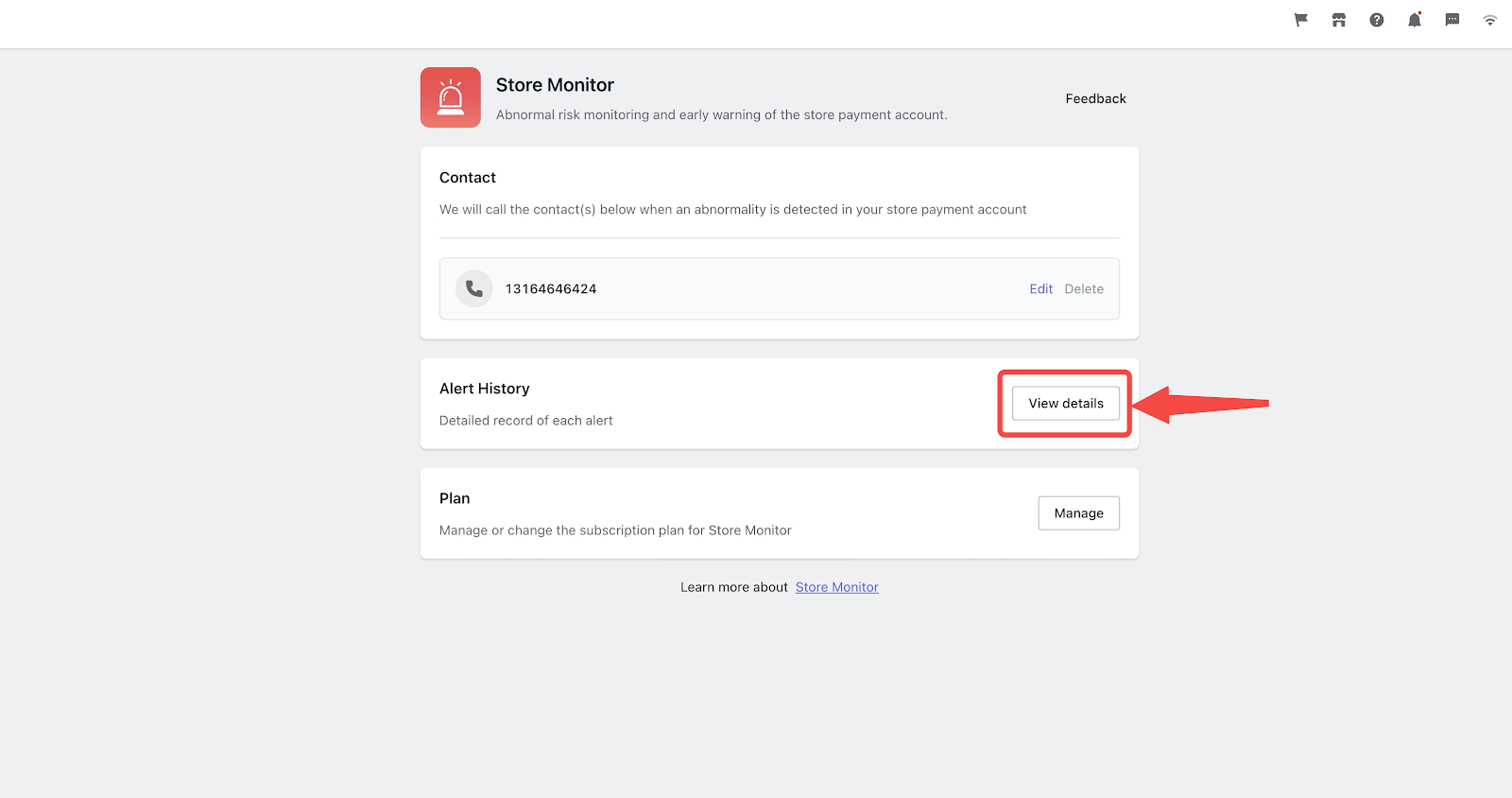 2. On the Alert History page, you can check the Alert,Time, and Call status of each alarm. Click View Report to access more detailed information about the specific alert.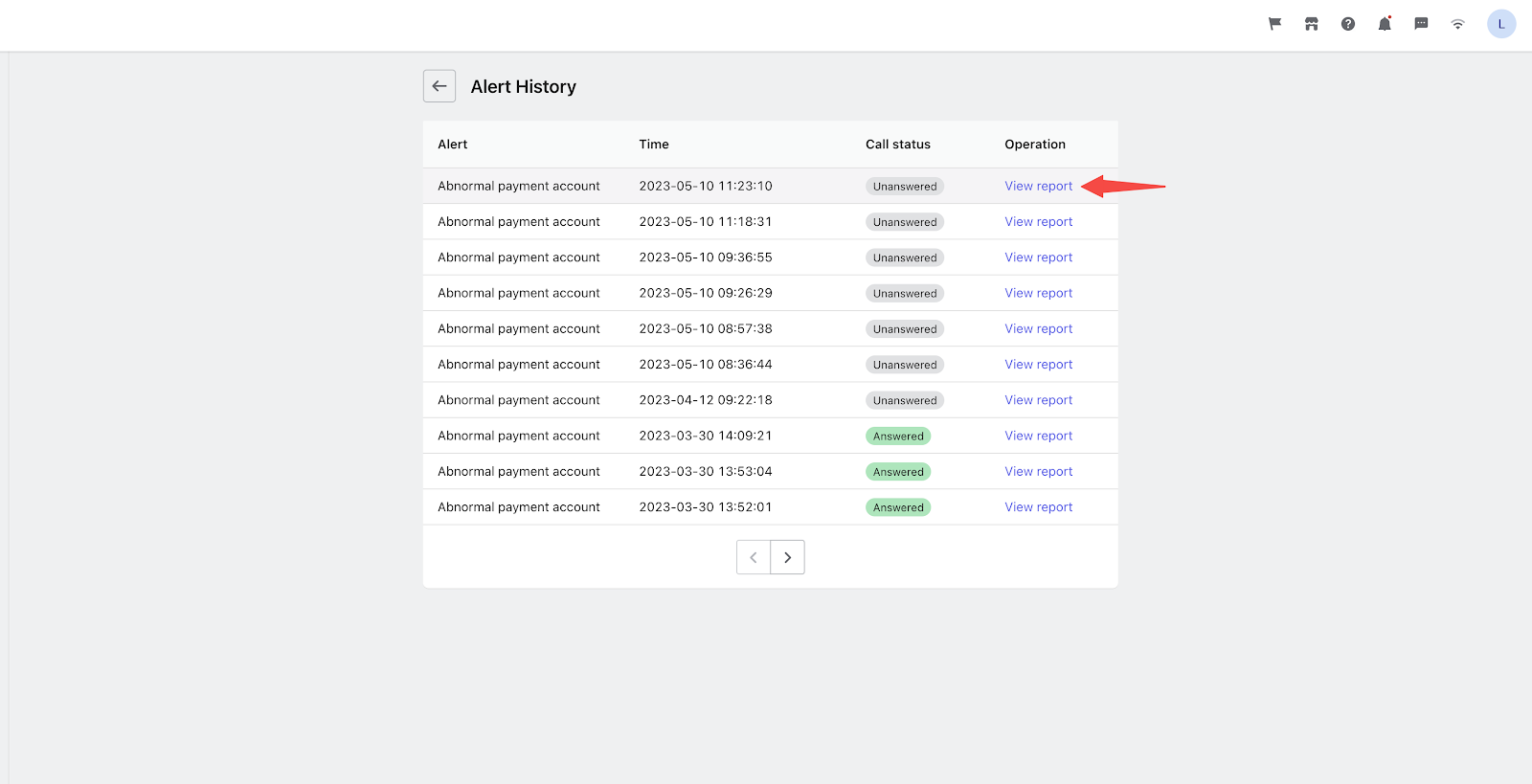 3. The Risk monitoring report provides you with information such as the name of the alert, alert time, the person who answered it, payment channel, and abnormality details.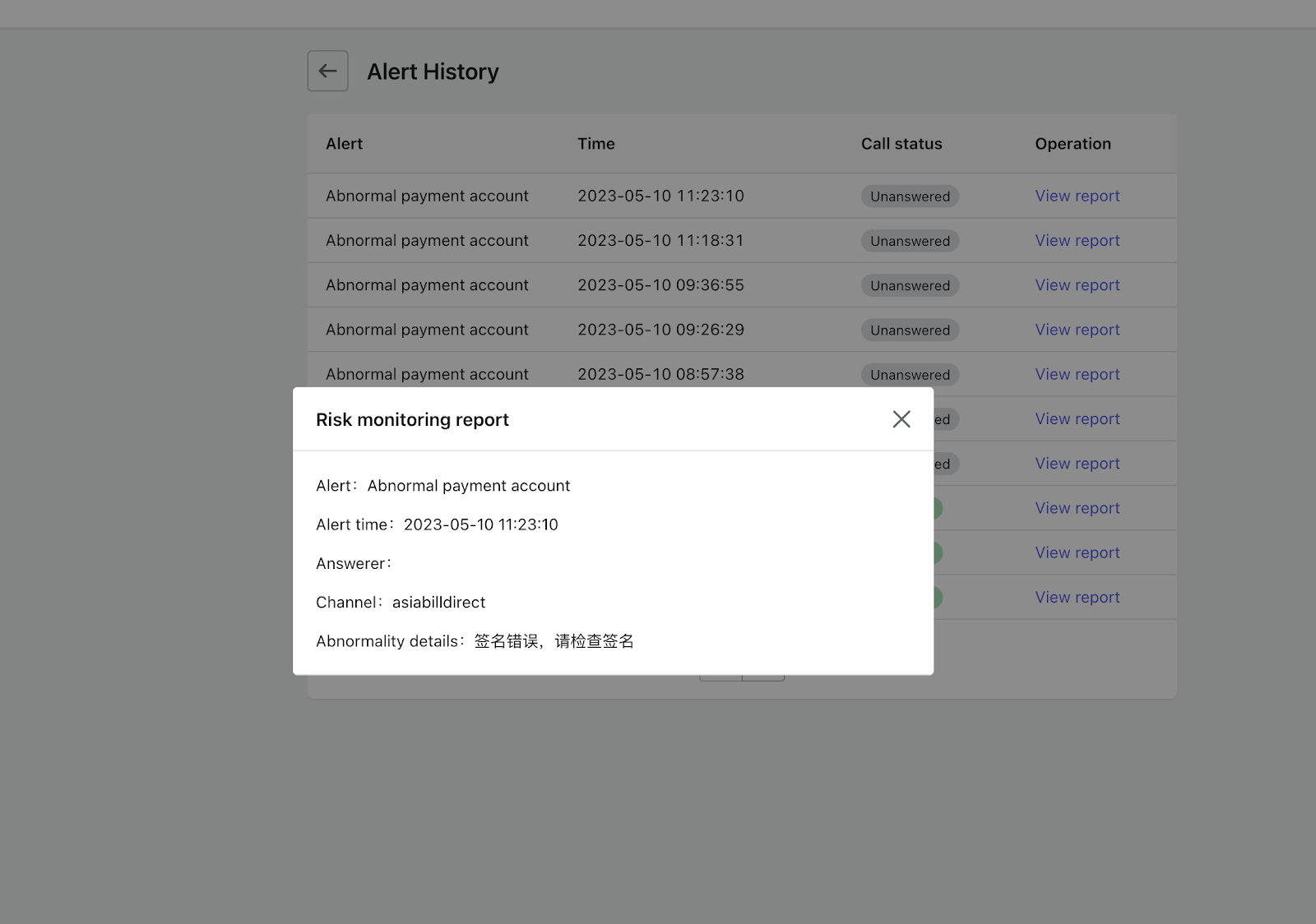 Manage Plans
1. To manage or change the subscription plan, click Manage in the Plan section.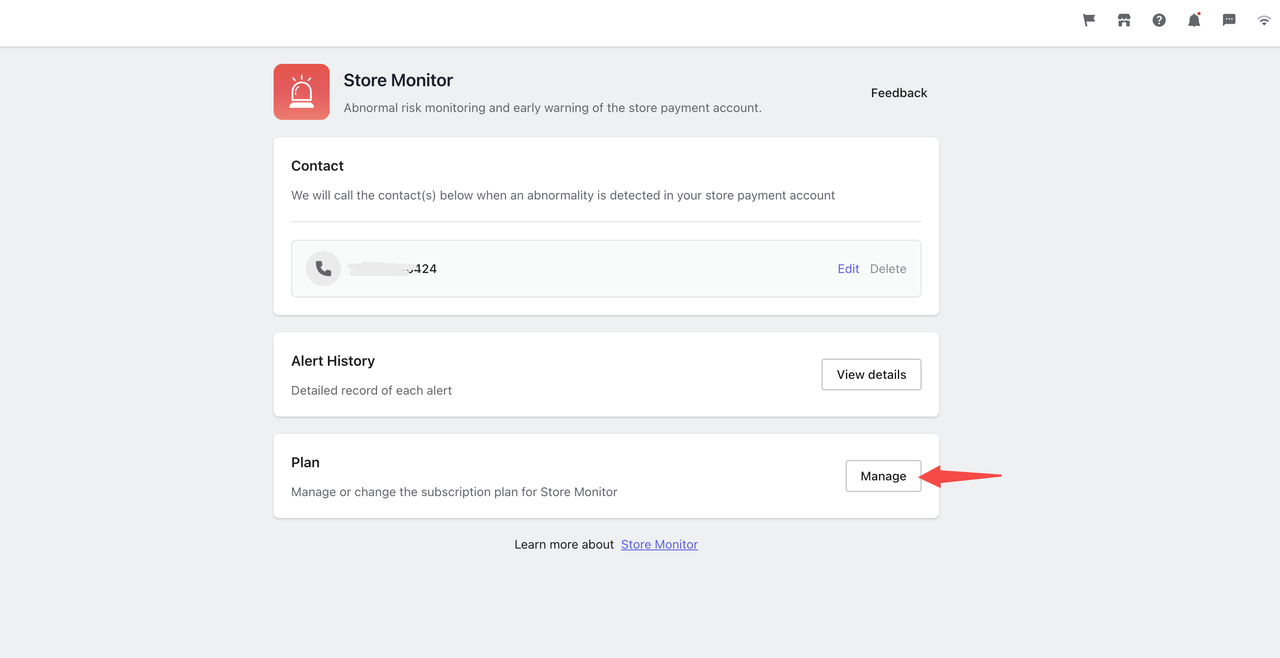 2. On the subscription management page, you can see the plan you are currently subscribed to. If you'd like to switch to a different plan, simply click on the name of the desired plan.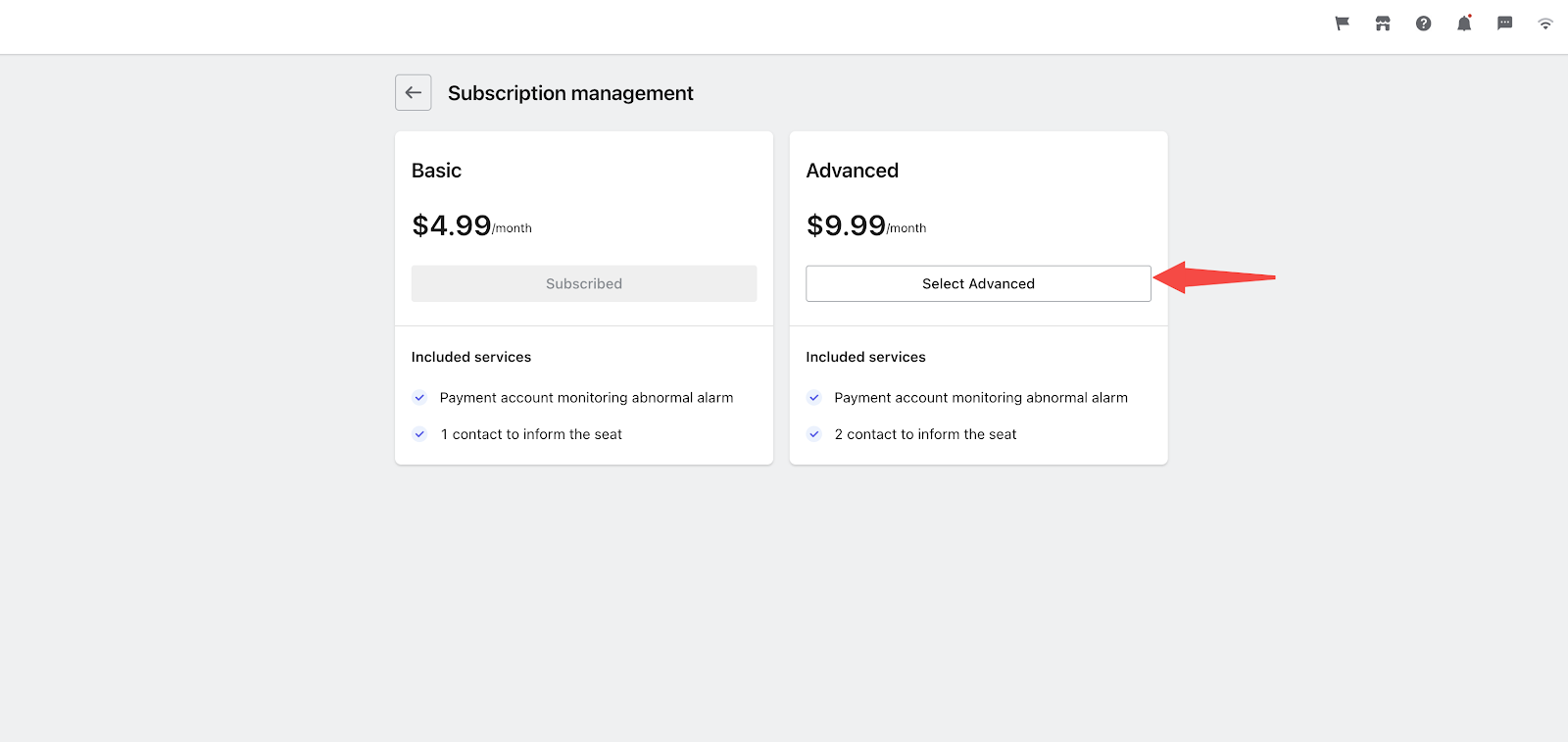 The Store Monitor App is an effective tool for monitoring payment accounts and promptly notifying designated contacts via phone and SMS. It supports various payment channels and offers easy installation. By addressing exceptions such as invalid certificates and account anomalies in a timely manner, the app helps prevent potential financial risks and losses, ensuring a secure payment process.