Showcasing products on your online store pages is critical for you to succeed in any modern e-commerce setting. A well-designed product page can make a significant impact on potential customers and can often be the deciding factor in whether or not they make a purchase. Customization and uniqueness are also key factors in standing out from the competition and establishing a strong brand identity. By tailoring your product pages to meet the specific needs and preferences of your target audience, you can enhance customer experience, increase engagement, and ultimately drive sales.
It's an important process to assign products to your webpages through the theme editor once you've managed all your product listings through store setup.
Product sections are a way to group products together in a Shoplazza store. This allows you to organize products into different categories, making it easier for customers to browse and find what they are looking for.
Shoplazza offers several built-in product sections in additional sections, such as Featured Collection, Product Tab and Product Grid, which can be added to the homepage or any other page of the store.
Here below, we provided some sample demonstrations with Shoplazza's most iconic product sections that will meet your various customization needs:
The single product section prioritizes focusing on one item. In order to increase the visibility of this product, this section is often used to display individual items on the landing page, particularly for showcasing new, popular, or discounted items.
Below is a sample demonstration using the Hero theme: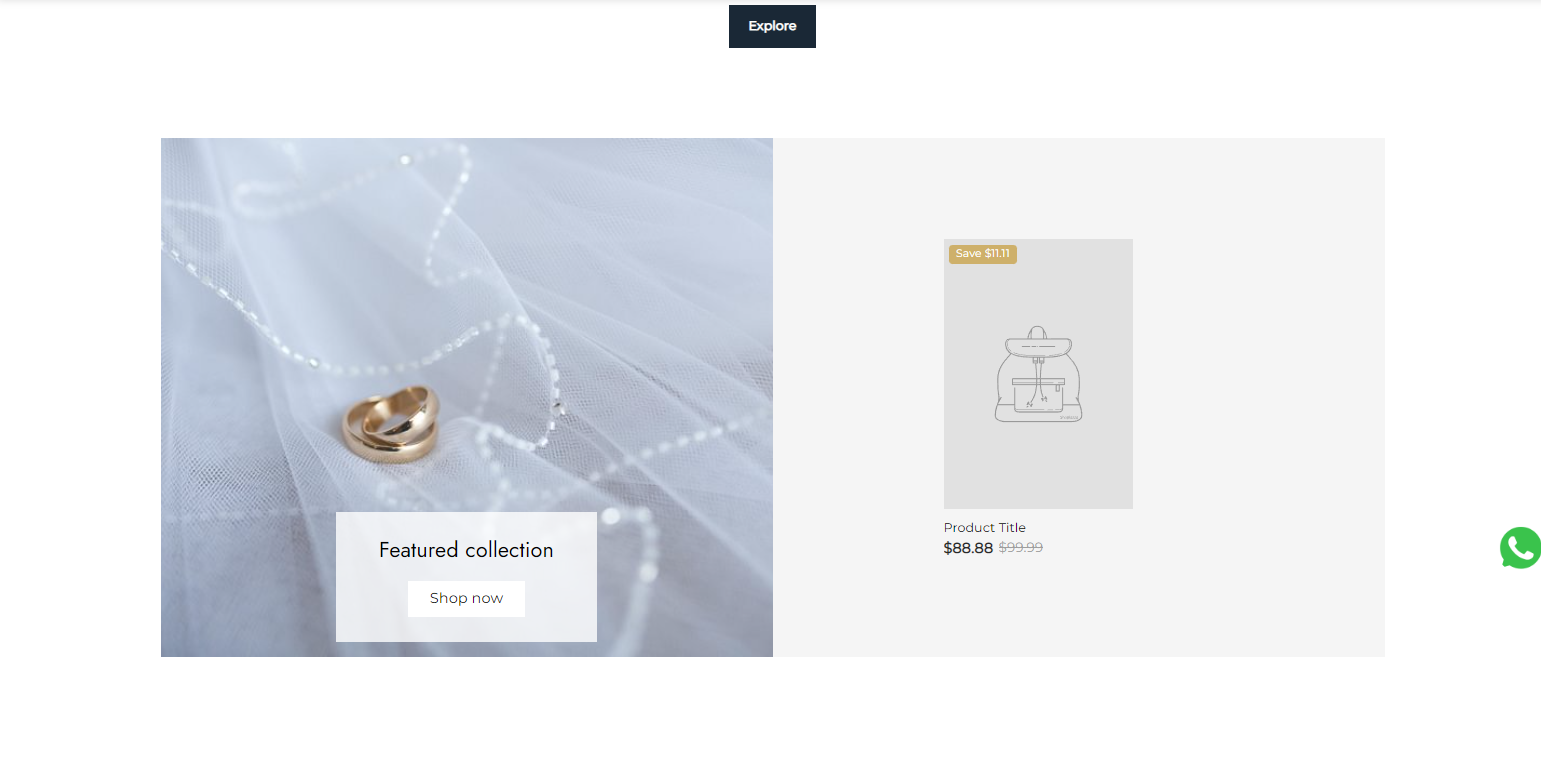 To showcase products in bulk within an album, the featured collections section enables more customized options for adjusting the number of rows, quantity, and layout styles for the products collection.
Below is a sample demonstration using the Hero theme: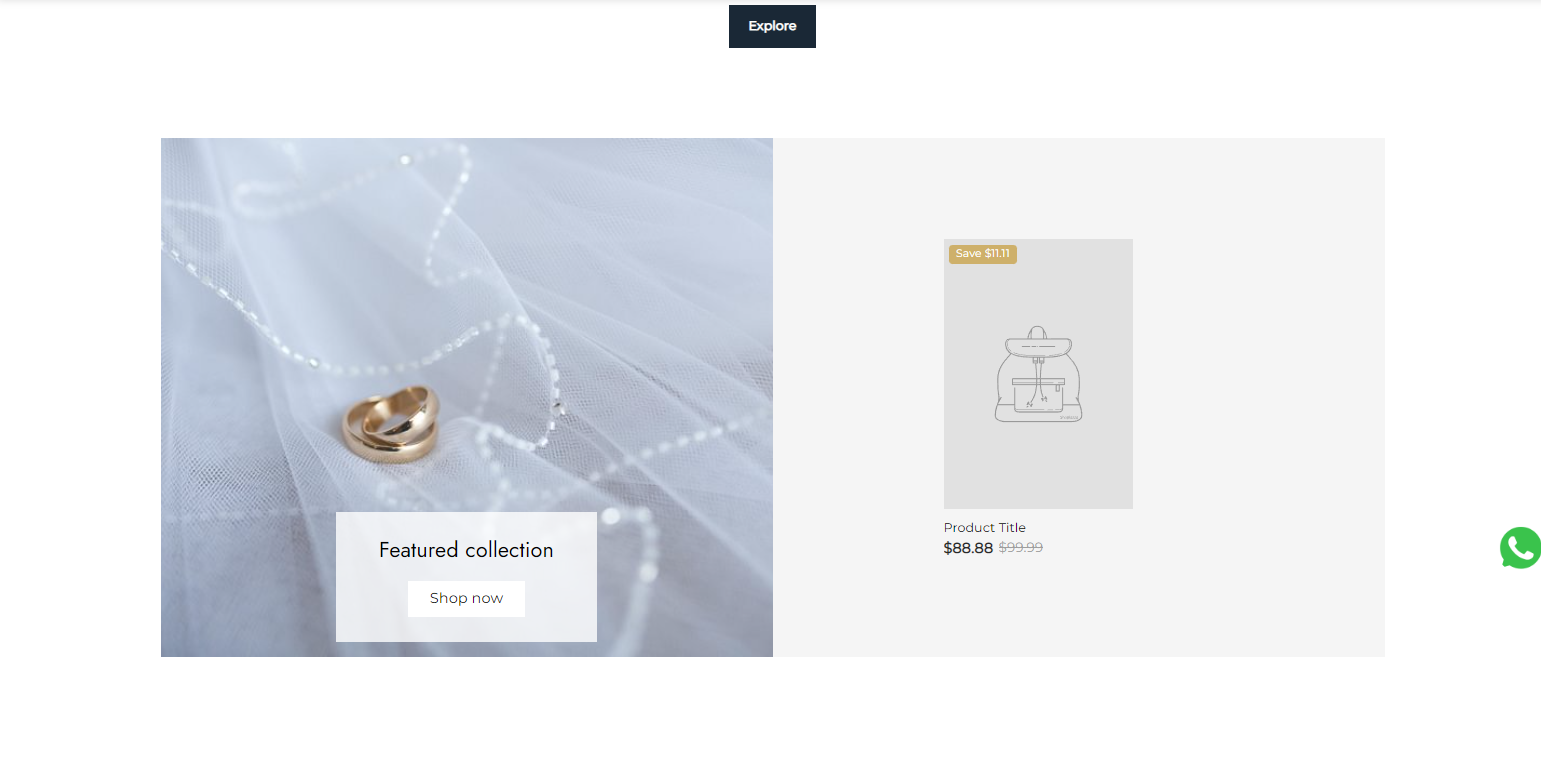 Its more visually pleasing to present your products in a more organized way. The product tab helps break down your collections by categories, which enables your customer to browse more effectively based on their needs.
Below is a sample demonstration using the Sweet theme: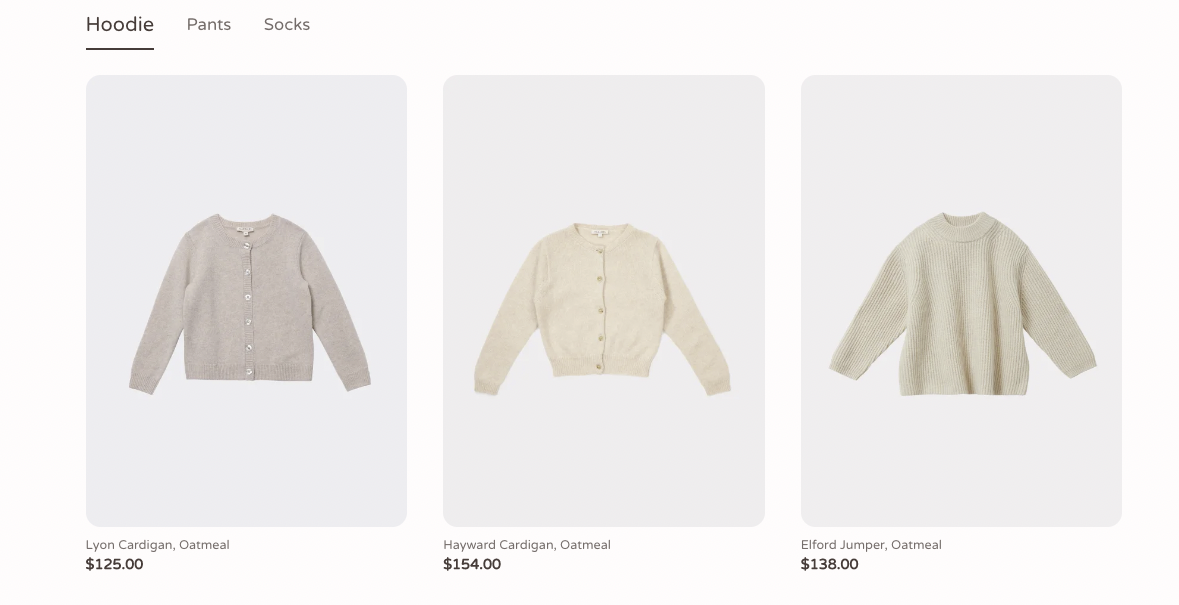 The Product Grid section takes a direct approach to allow your customers preview content of a collection.
Below is an example we've created for your reference with the Hero theme.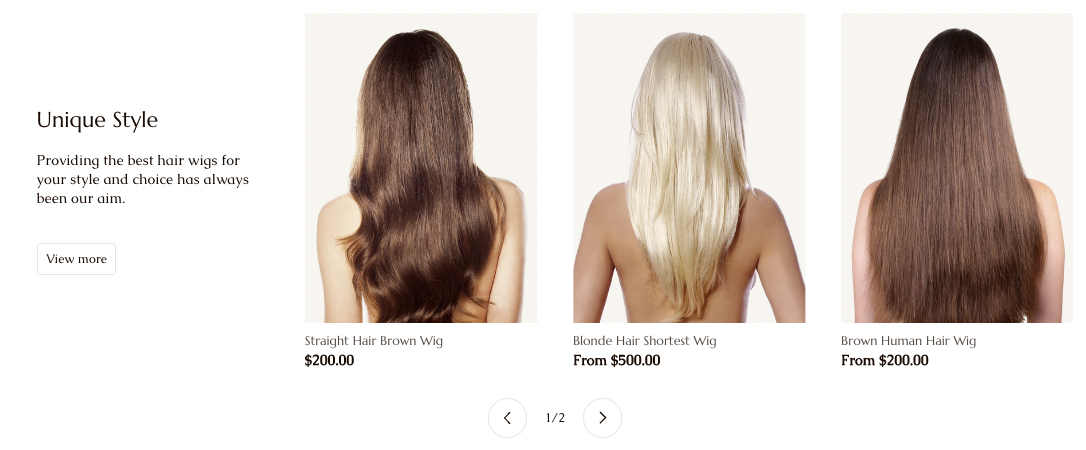 The way you present your products on your Shoplazza store can make a significant impact on your store's success. Utilizing various product section layouts can make your store more appealing, user-friendly, and professional-looking, which can increase the chances of converting visitors into customers. It can also help you showcase your products more effectively, highlight their unique features, and create a better overall shopping experience for your customers. Taking the time to experiment with different product section layouts and finding the right ones for your store can be a crucial element in achieving success and growth in your e-commerce business.