A slideshow section can helps catch your visitors' attention and encourage them to explore your website further. A visually appealing slideshow can showcase your best products, promotions, and other important content. You can include images that reflect your brand's style and values by adding a slideshow section to your theme, helping to create a cohesive visual identity for your website.
Note
The types of functions you can set up in the footer section may vary depending on what Shoplazza theme you use.
Slideshow sections are useful when:
You want to convey important messages or updates to your customers.
You want to establish a brand identity and differentiate your store from competitors.
In this article, we will demonstrate how to set up a featured slideshow section in the Geek theme:
Adding a Slideshow section
1. From your Shoplazza Admin, go to > Online Store > Themes > and click on the Customize button.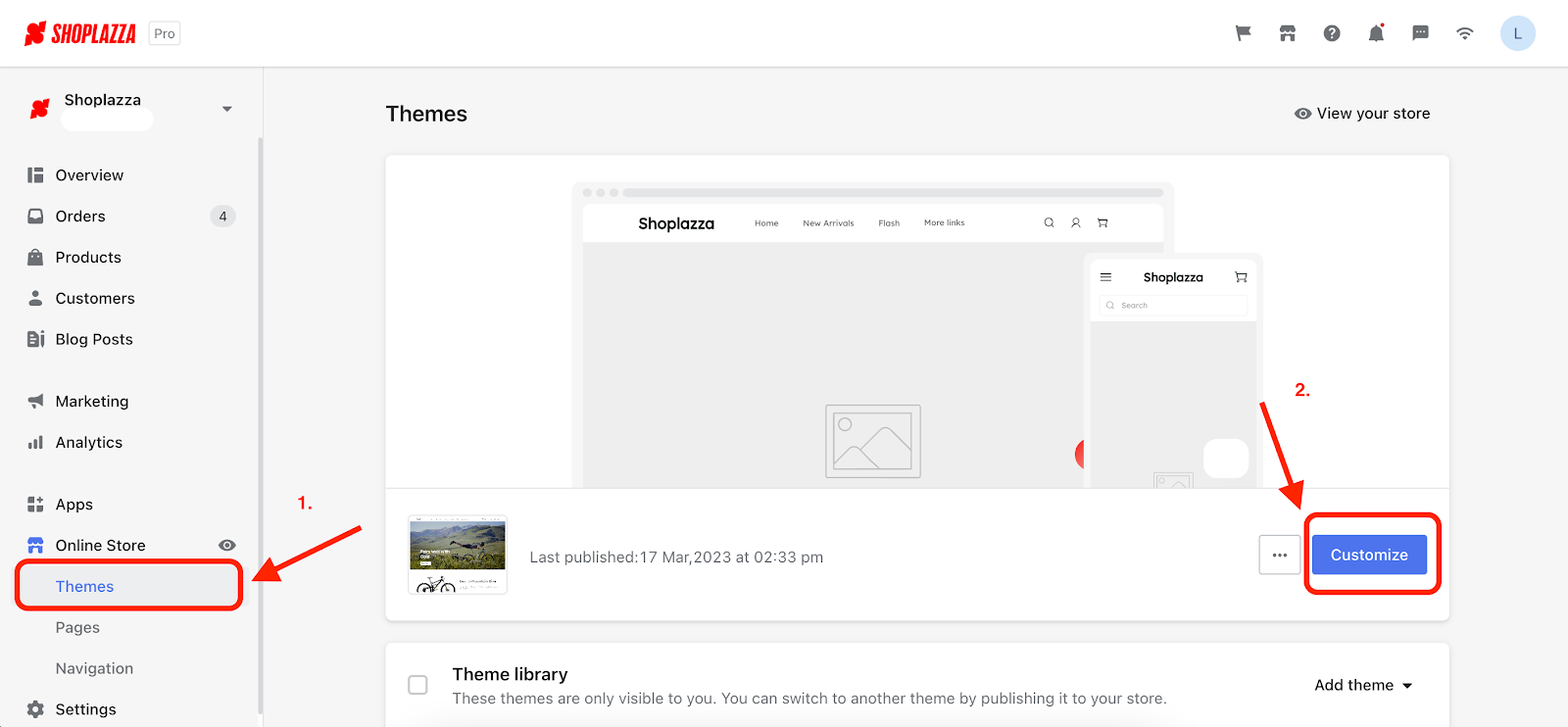 2. Click the Add section to see more available sections for this theme.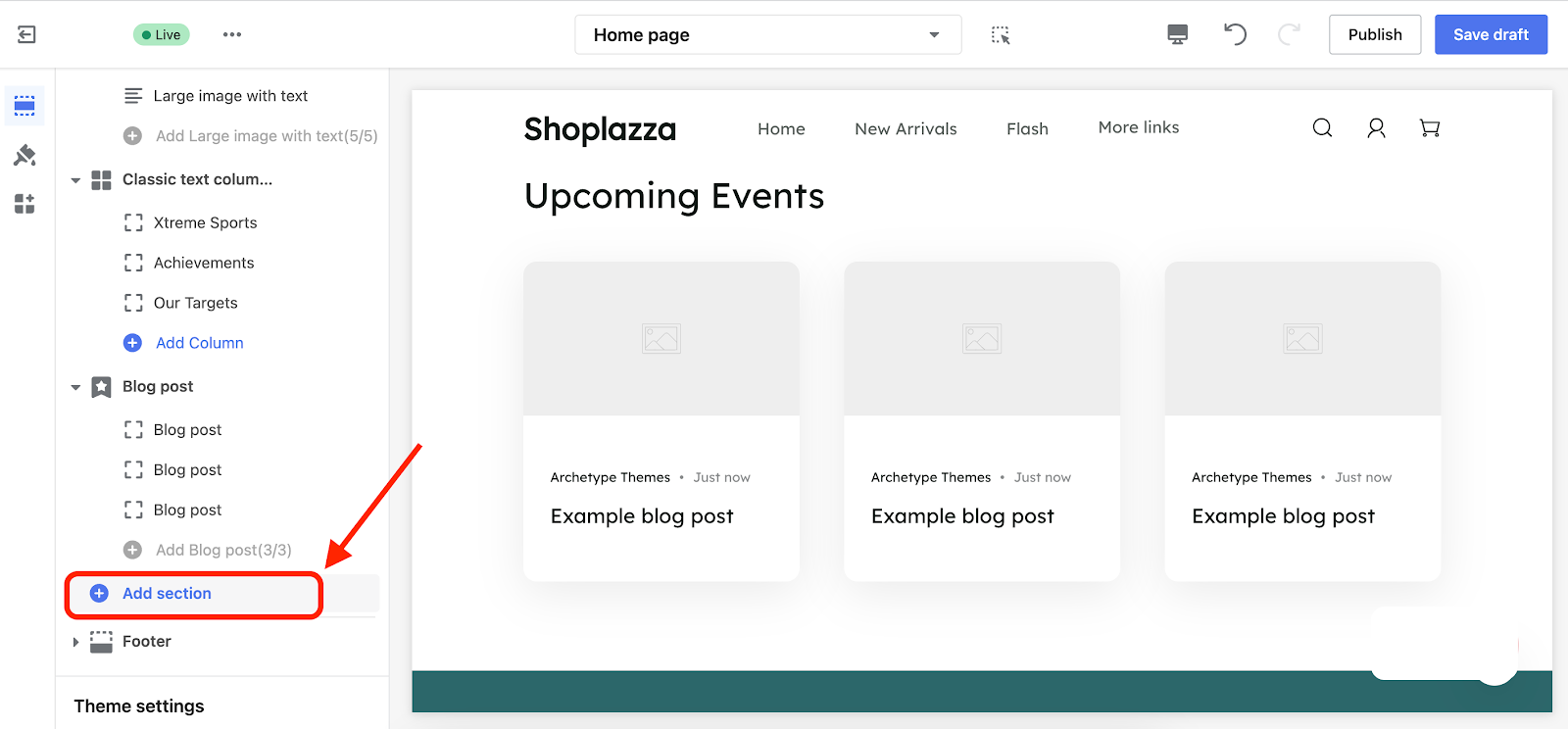 3. Under Theme sections, click Show more to select the Slideshow section and customize your configurations.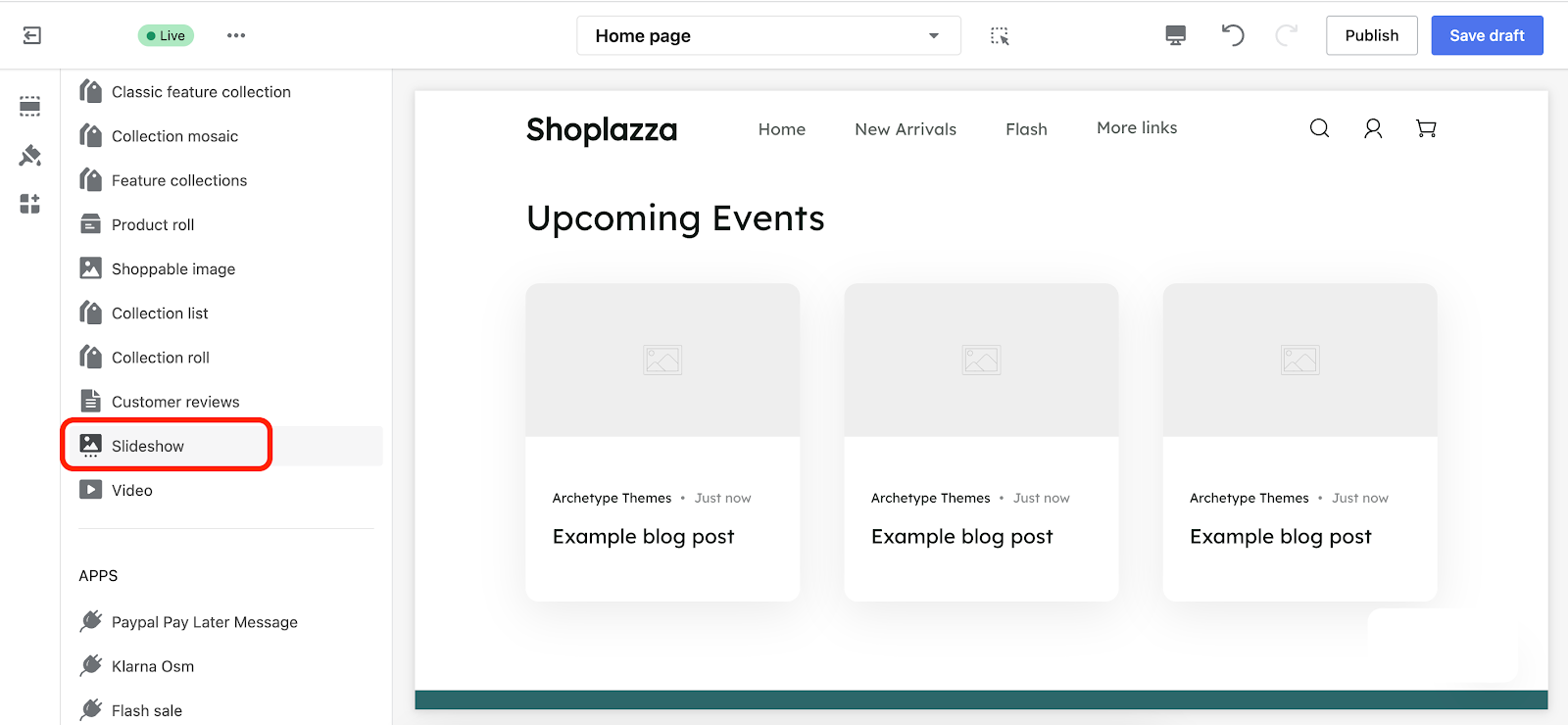 4. If you would like to reposition the Slideshow section, use the Drag indicator to place it anywhere on the layout.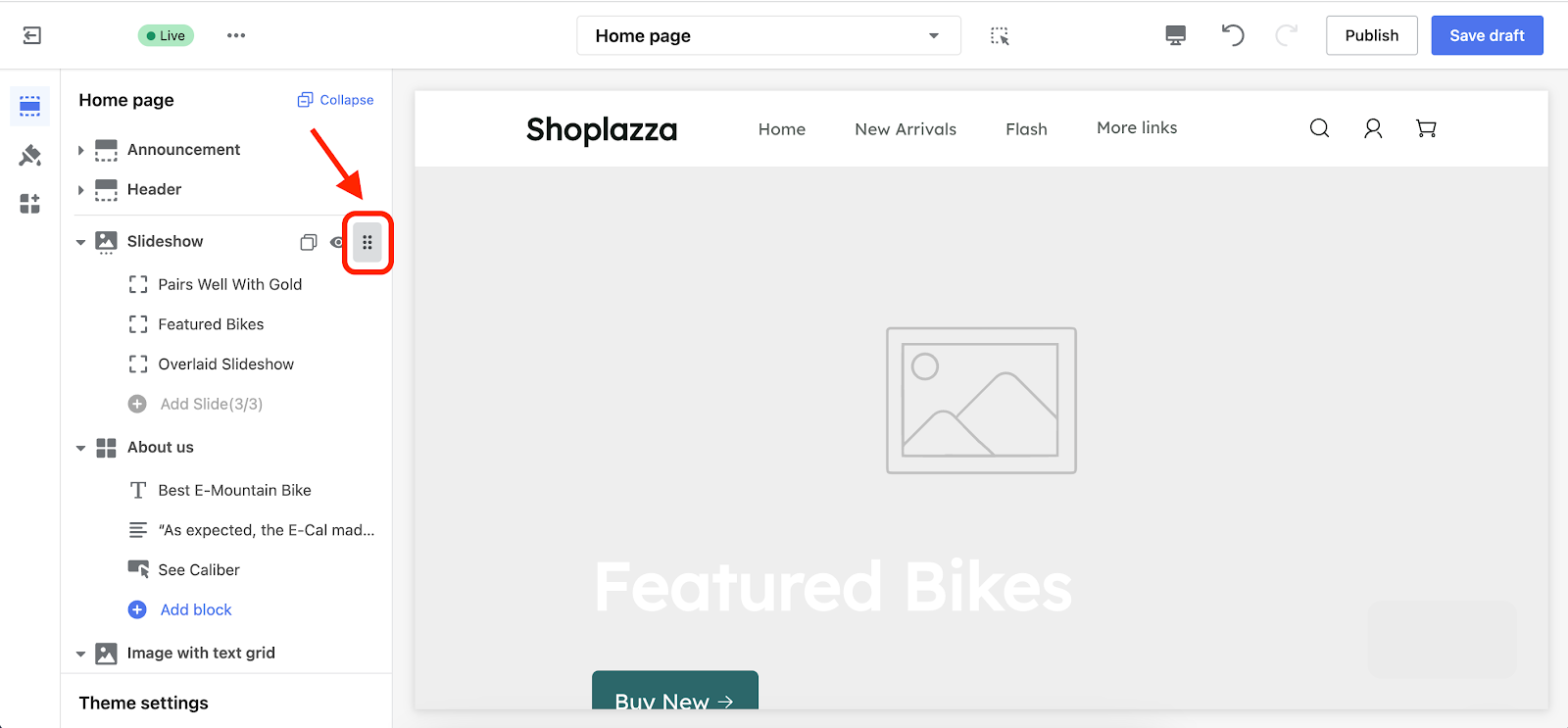 5. Click the section title to configure your setting for this section.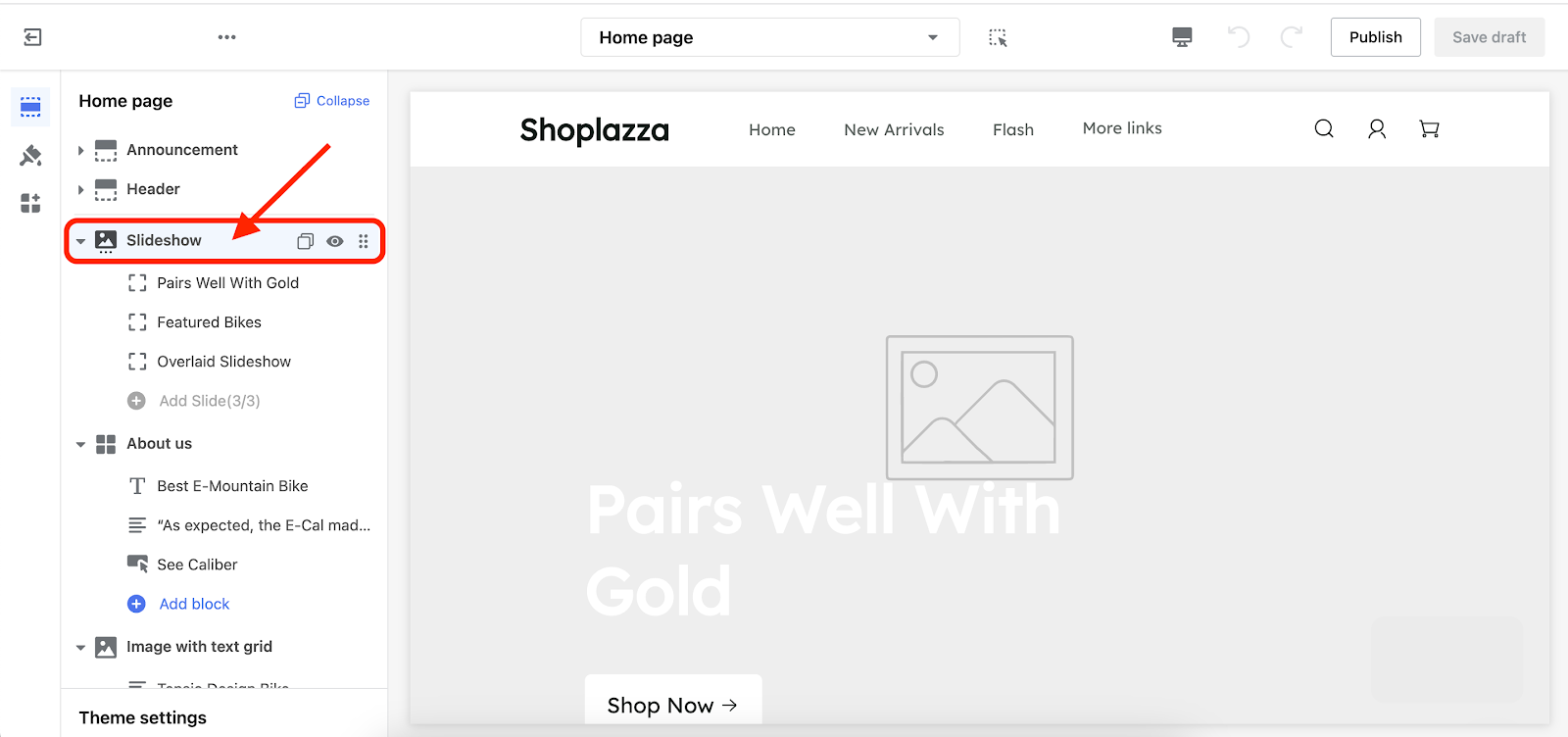 6. In the added Slideshow section, you are given options to edit the following:
Desktop & Mobile height: Use the sliders to adjust the height of this section. To preview your adjustments for mobile devices, please refer to the preview icon on the top right.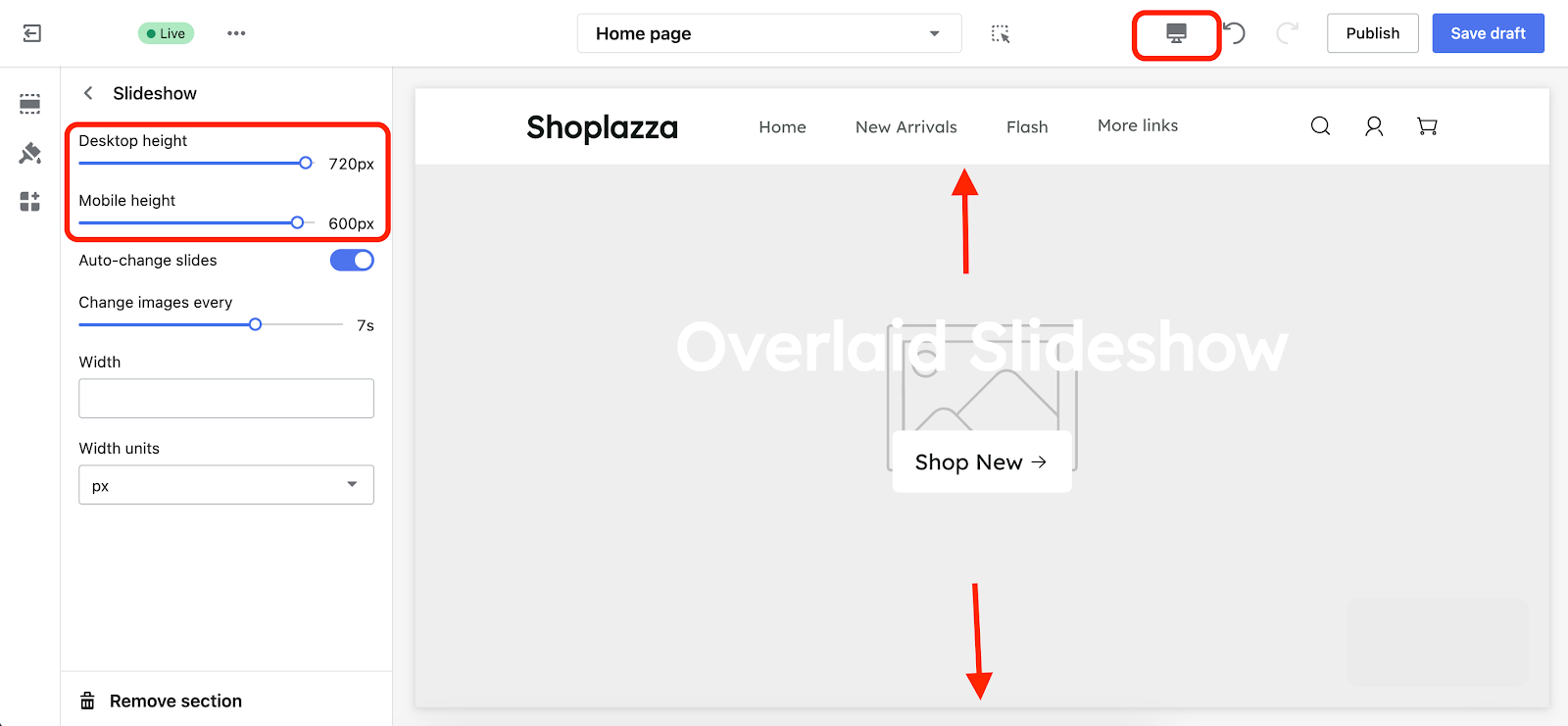 Auto-change slides: Toggle on to rotate your slides automatically according to the time frame you've setup under.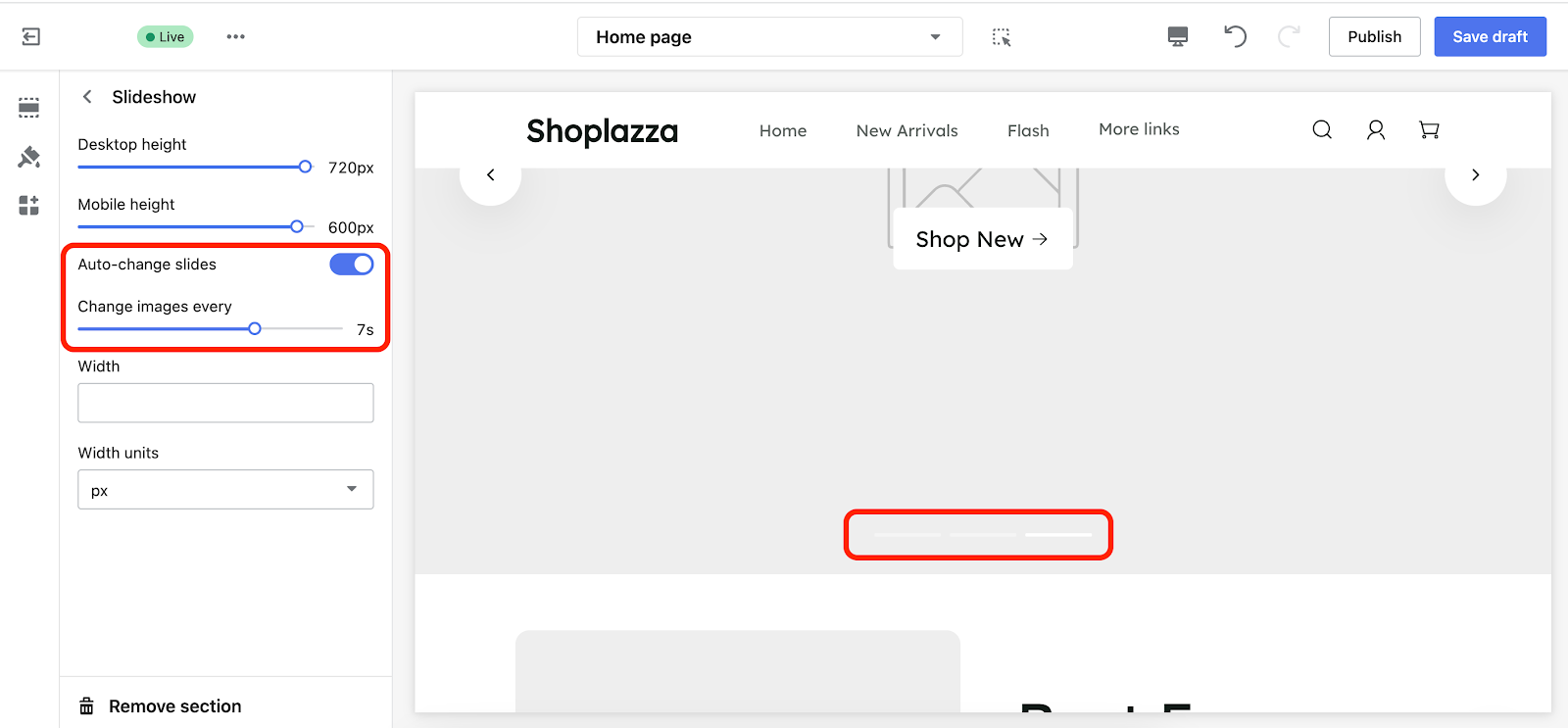 Width and width units: Enter a matching value in pixels to crop the size of your photos.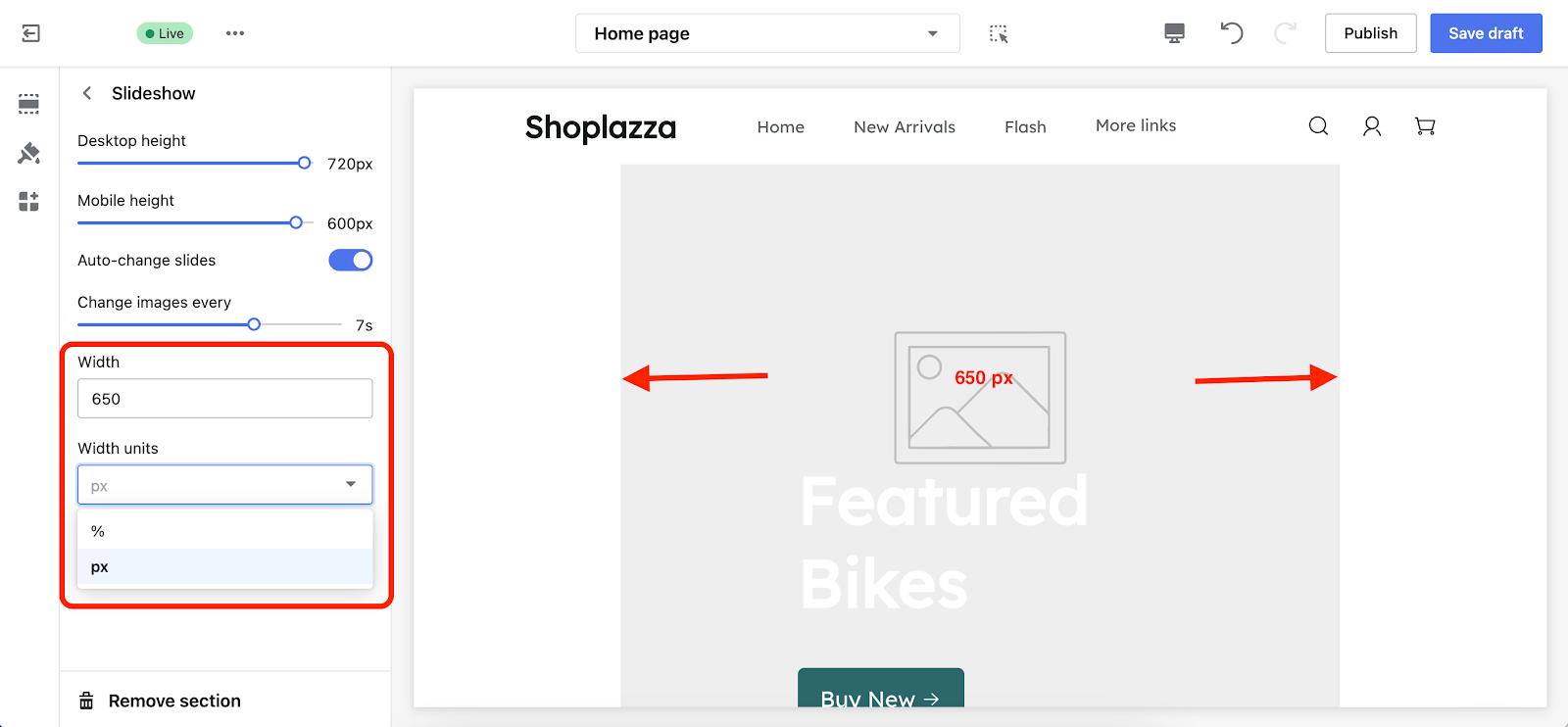 Editing your Slideshow section
1. Modify each slide separately.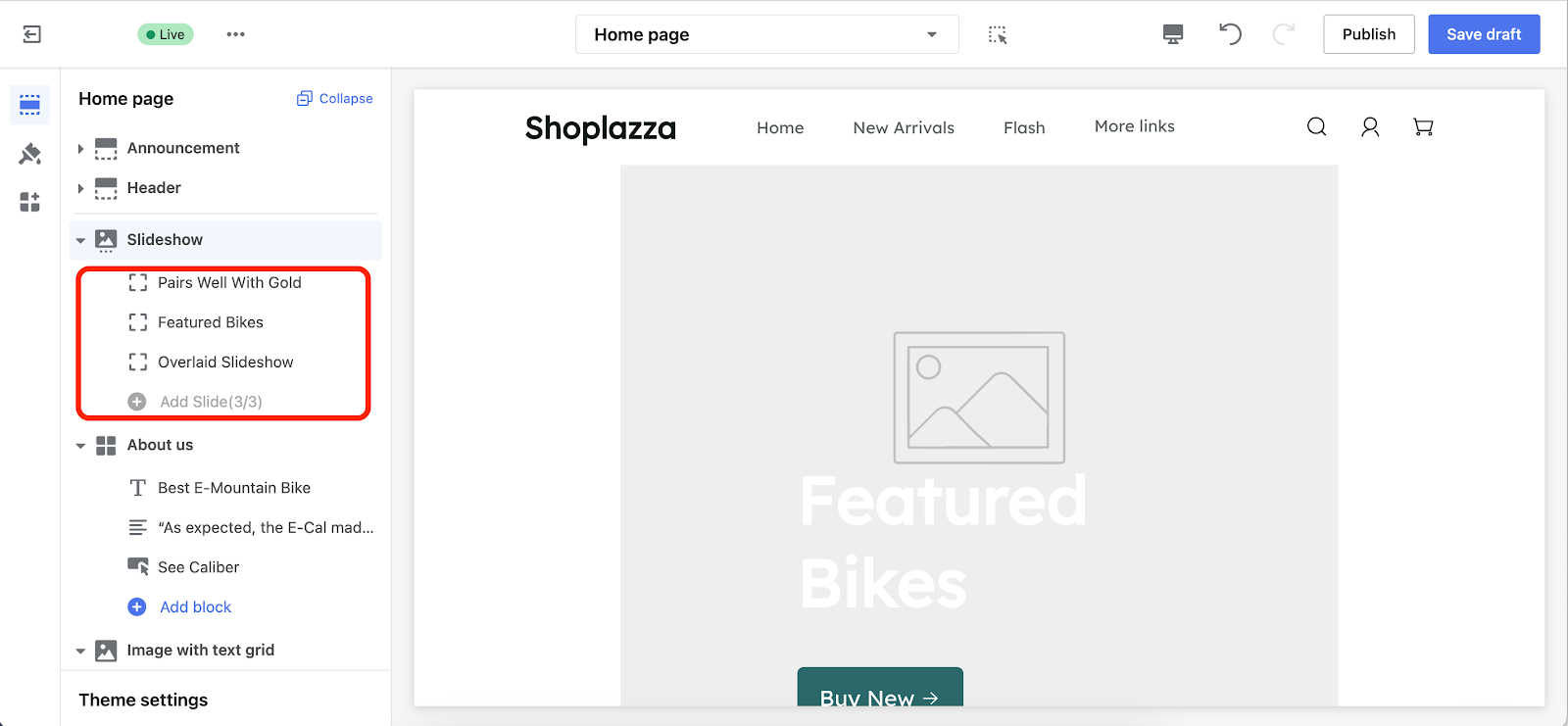 Note
A minimum of 1 slide is required, and you may add up to a maximum of 3 slides in total.
2. Add your images separately for desktop and mobile.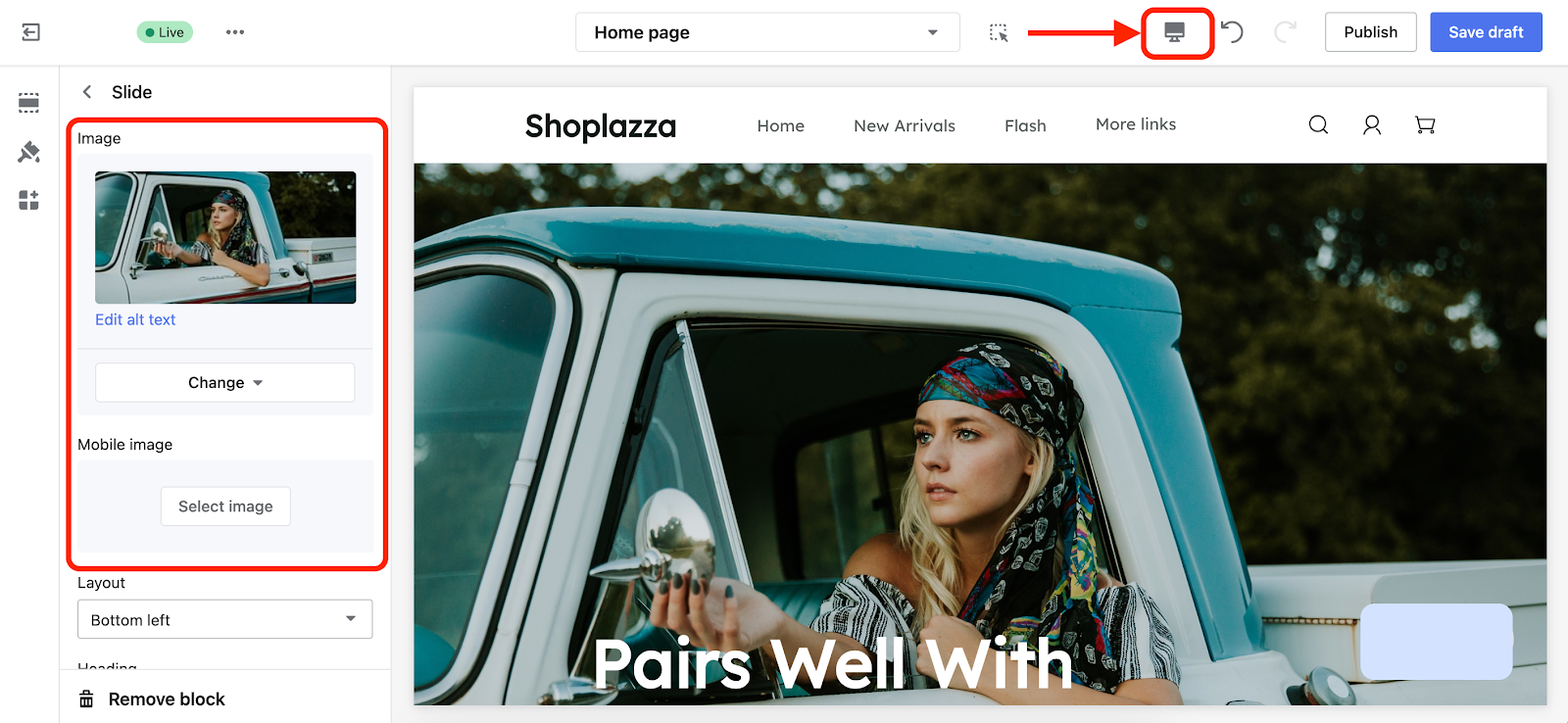 3. Use the layout menu to modify and reposition your text and optional buttons.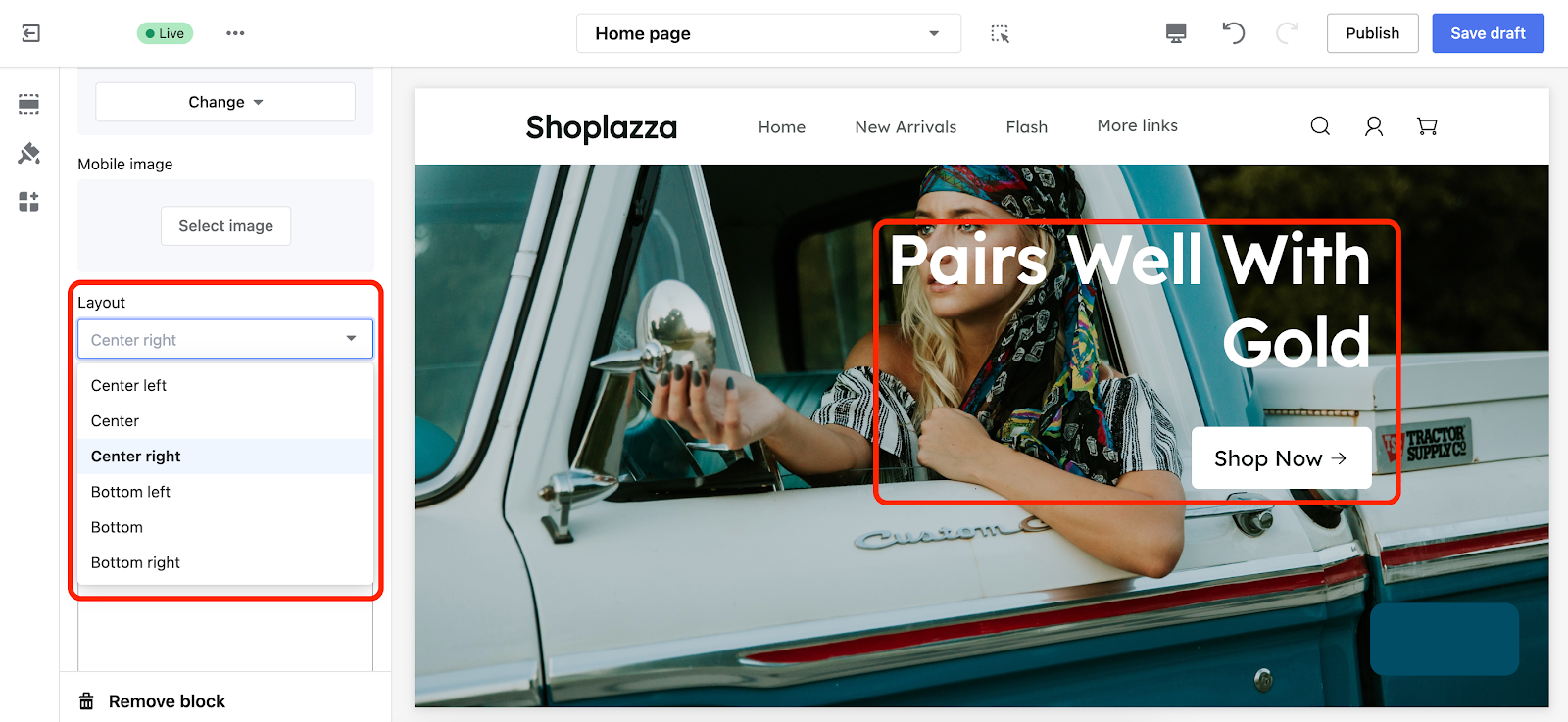 4. Customize your Heading and Heading text size.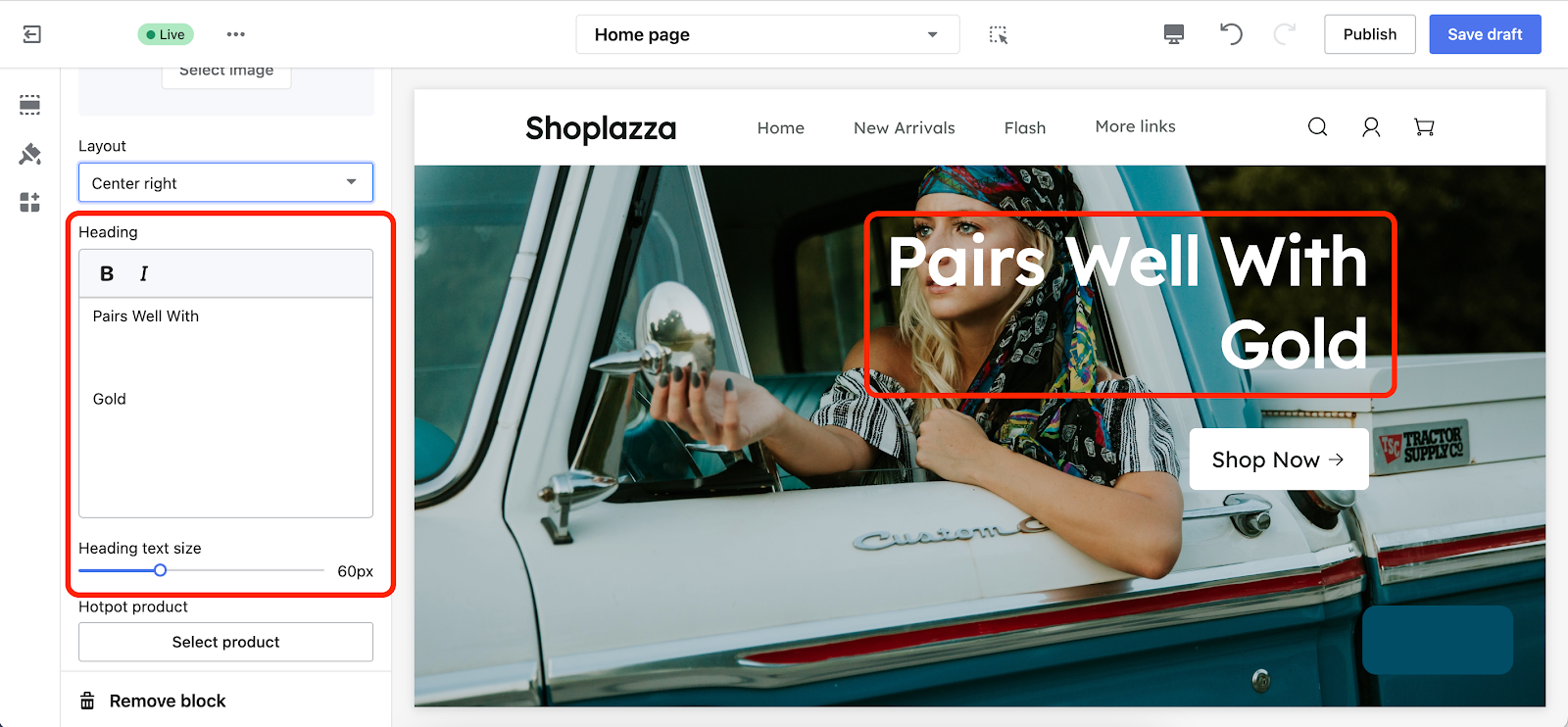 5. Select a product that you want to highlight in the slideshow.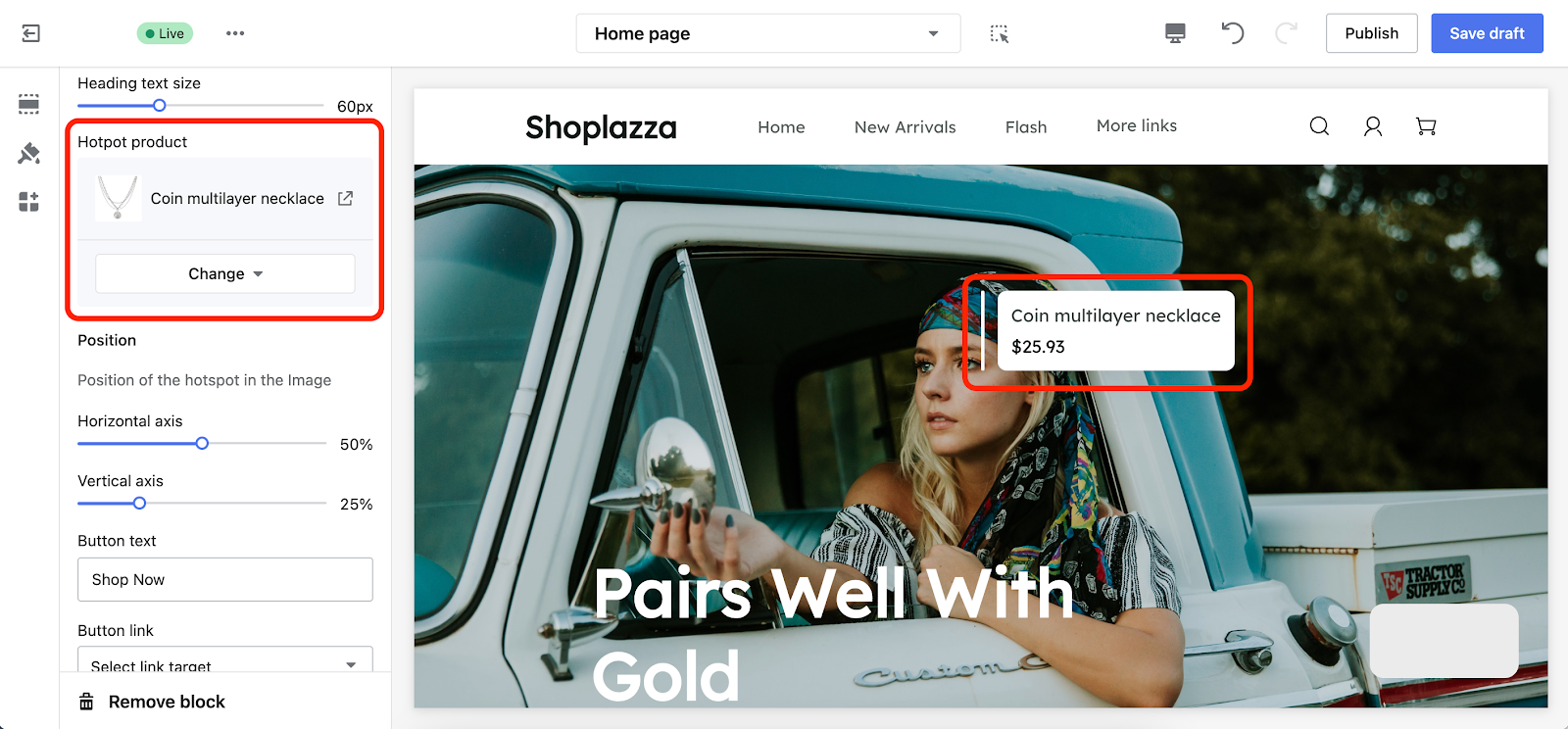 6. You can change the position of the hotspot in the image by customizing the horizontal axis and vertical axis.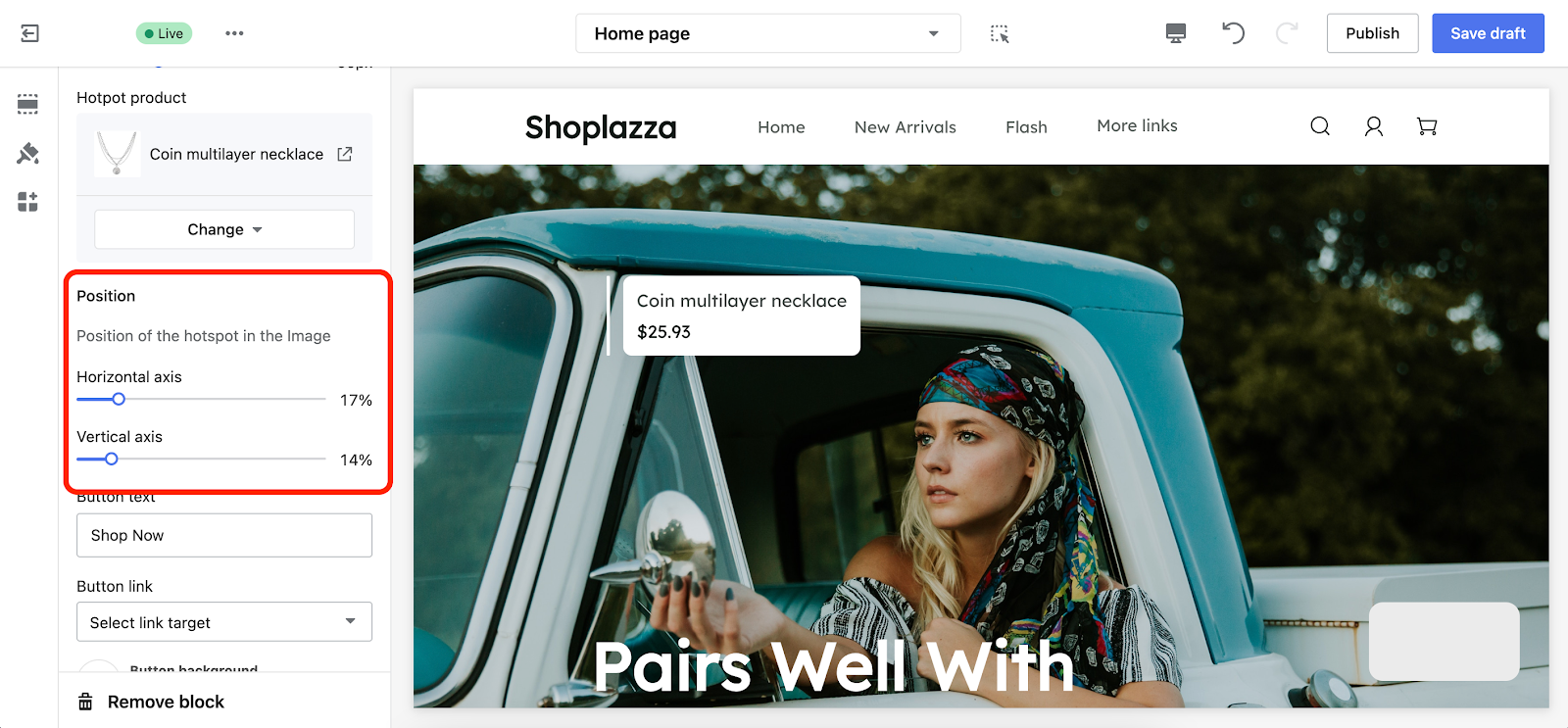 Linking your buttons
Redirect customers to other page content and modify your button layout with the options below in the photo: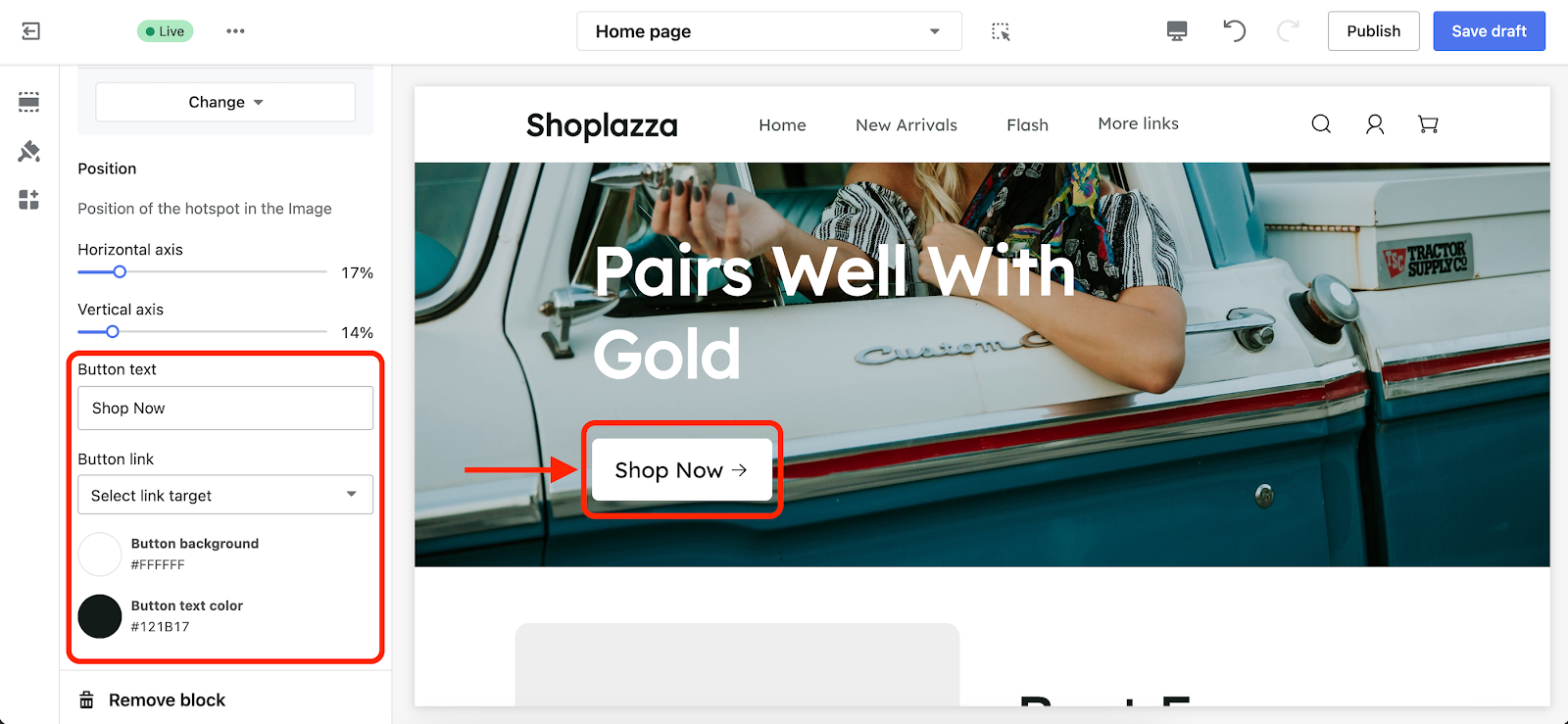 A slideshow section can help to create a visually engaging and dynamic experience for your visitors, helping to increase engagement and conversions on your website.
Related topics