Including a storytelling video on your homepage that is heartfelt and meaningful will create a lasting impression for your customers. Creating a video section is a great way to engage and capture the attention of your visitors. They can help to convey your message in a more dynamic and compelling way than text alone, which can lead to increased user engagement and retention on your site.
The video section is useful when:
You want to enrich your store design with more attractive visuals.
You want to promote your brand with marketing content and improve SEO rankings.
In this article, we will demonstrate how to add a Video section in the Hero theme.
Adding a Video section
1. From your Shoplazza Admin, go to Online store > Themes > And click the Customize button.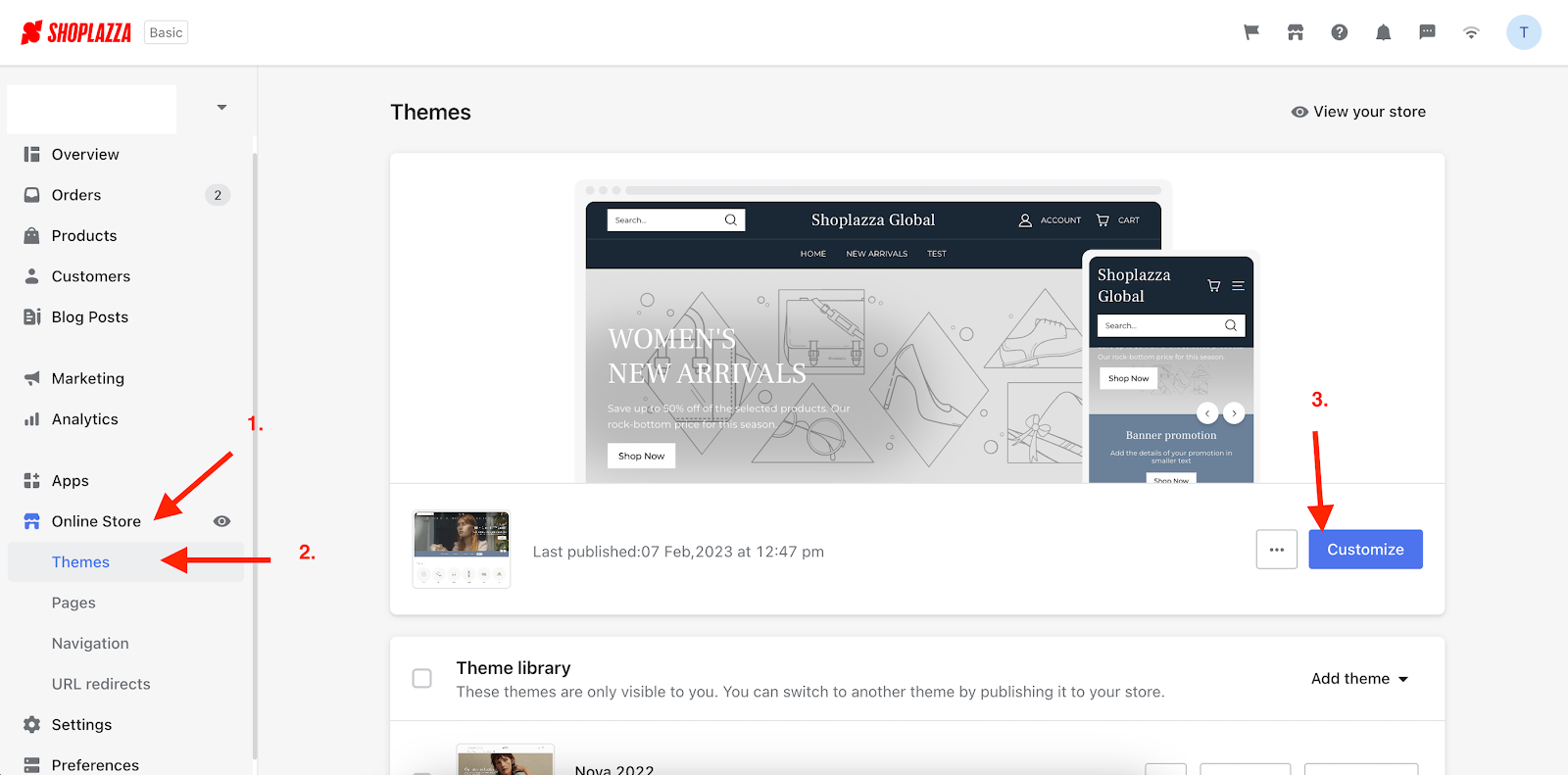 2. Click the Add section to see more available sections for this theme.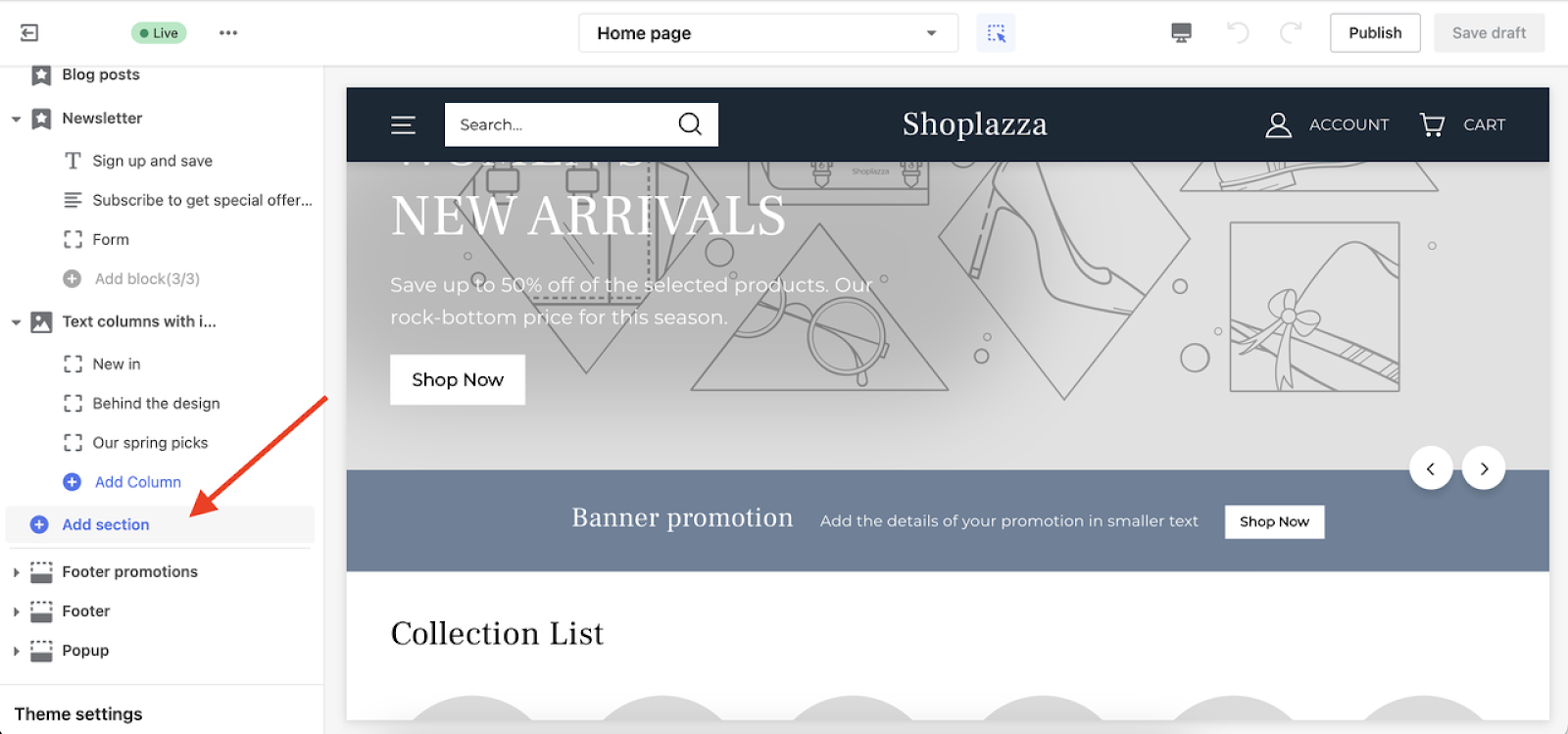 3. In Theme sections, click the Video section and add it to your default Hero template.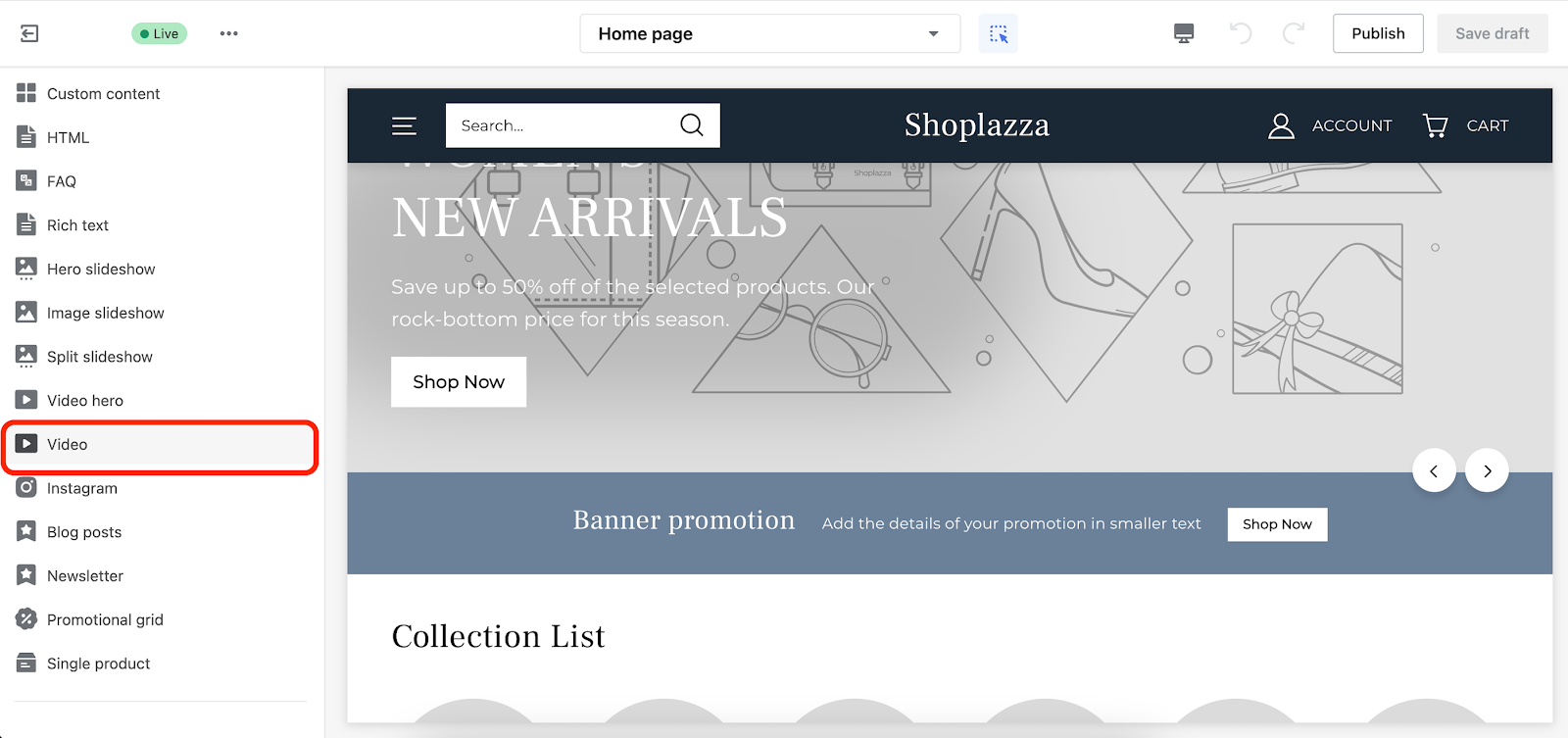 4. After adding the Video section, clicking on the title will allow you to modify your video content.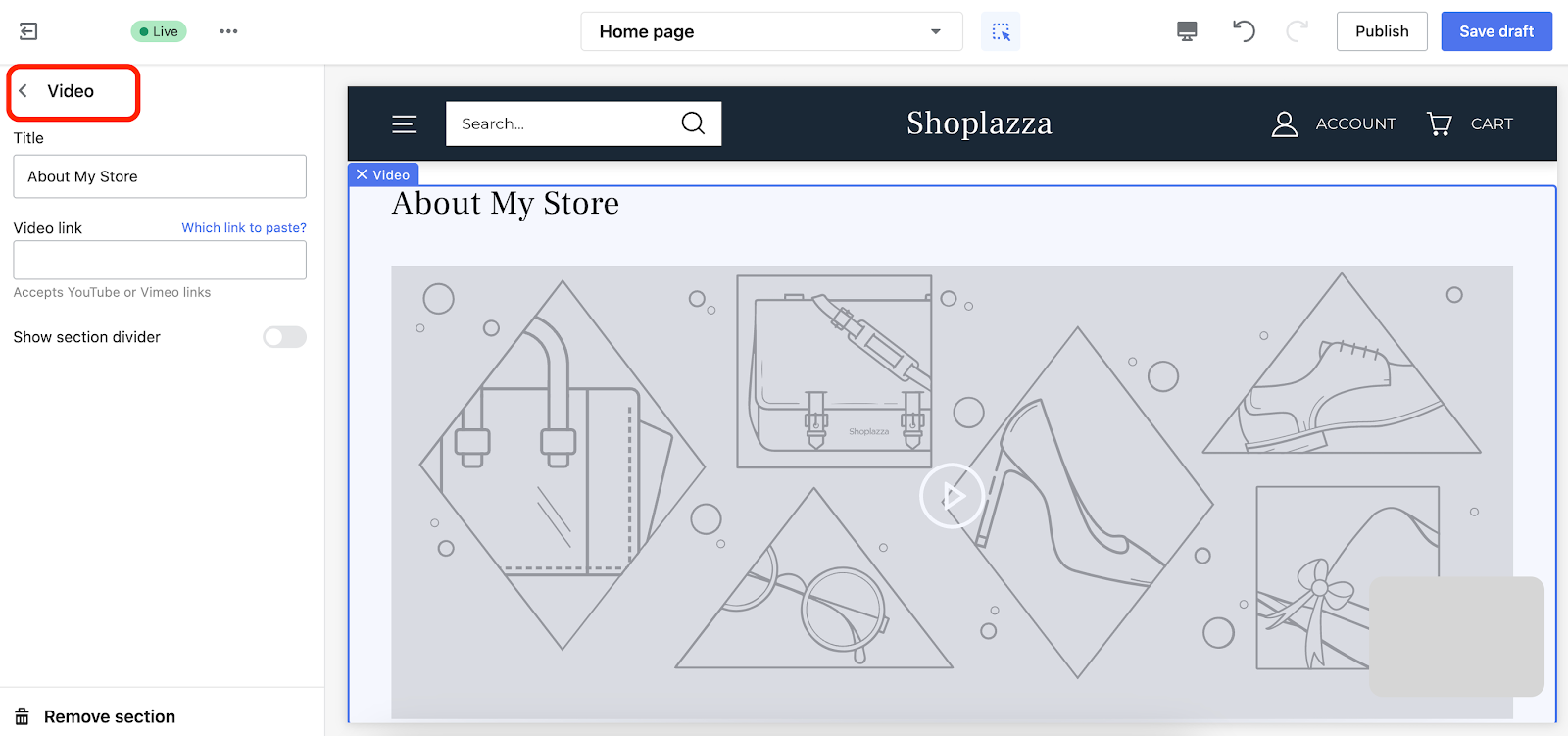 5. Here, you can create a name for your video and display that information above your content.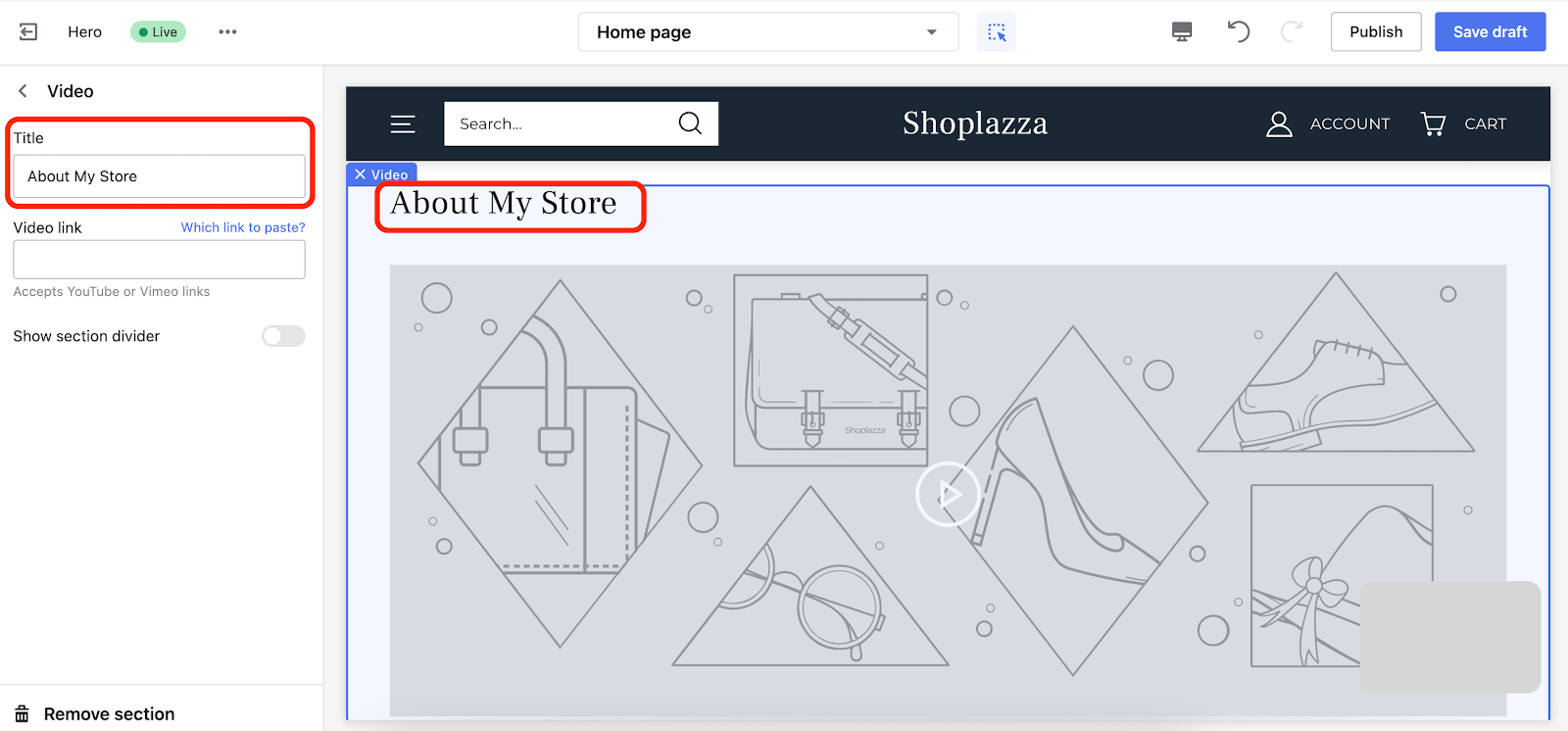 6. Insert the URL of your uploaded content on YouTube or Vimeo.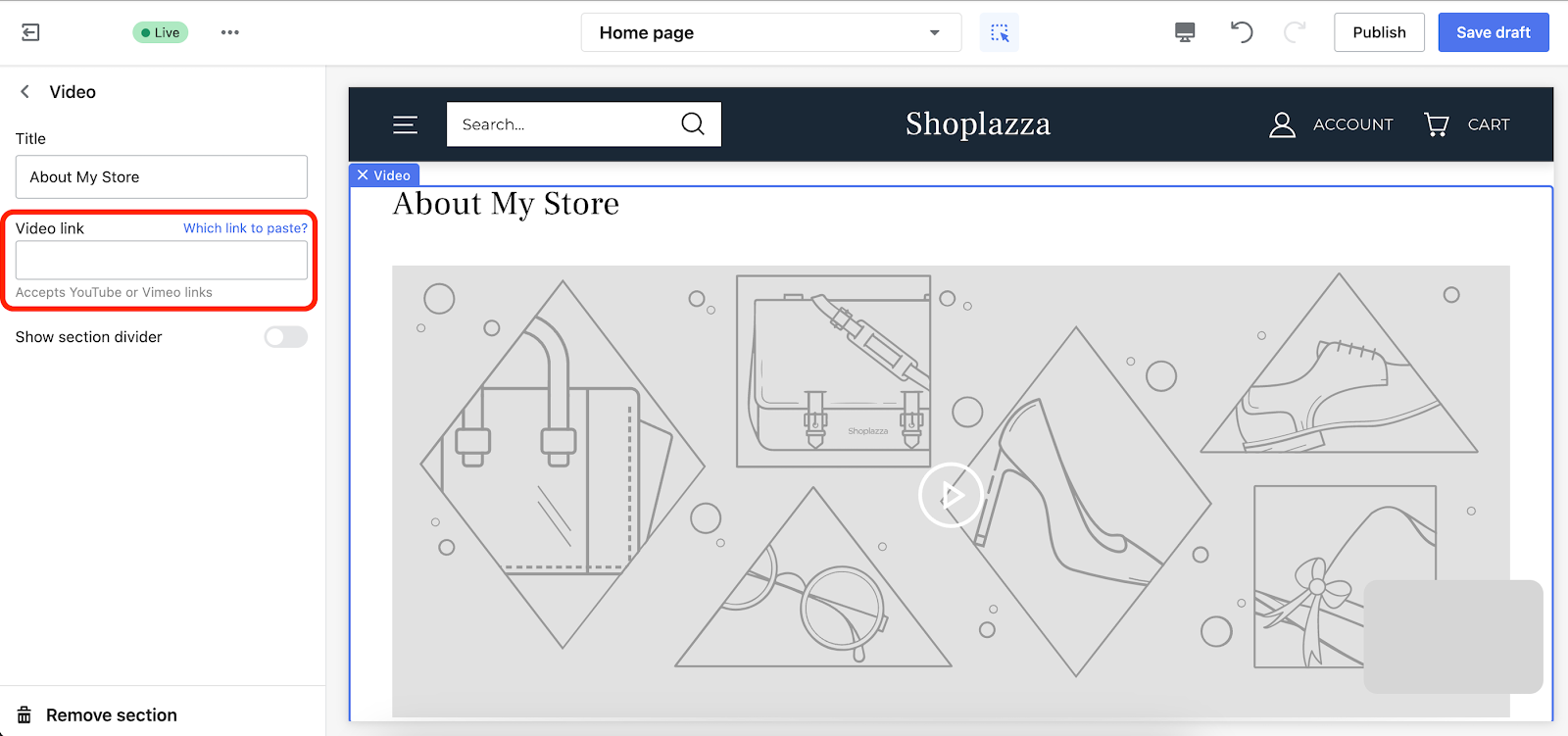 Having a video representation of your brand gives off better impressions to your customers. This helps greatly with the process of building trust as a new company and brand. Videos can communicate complex information more effectively than text or images alone. By using videos, you can demonstrate how your products or services work, provide tutorials, or showcase your company's culture.
Related topics