The image text toggle section is your self-running product gallery. Each image block can be added to your section as placeholder for your amazing photo shoots.
This section is useful when:
You would like to have the capability to present products more appealingly.
You would like to improve the design aspect of your store.
Creating an image text toggle
1. Navigate to your Online store in Shoplazza Admin > Themes > in Theme library, click Add theme from the top right to create a new Hyde theme, or you may construct your webpages with any existing Hyde templates by clicking the Customize button.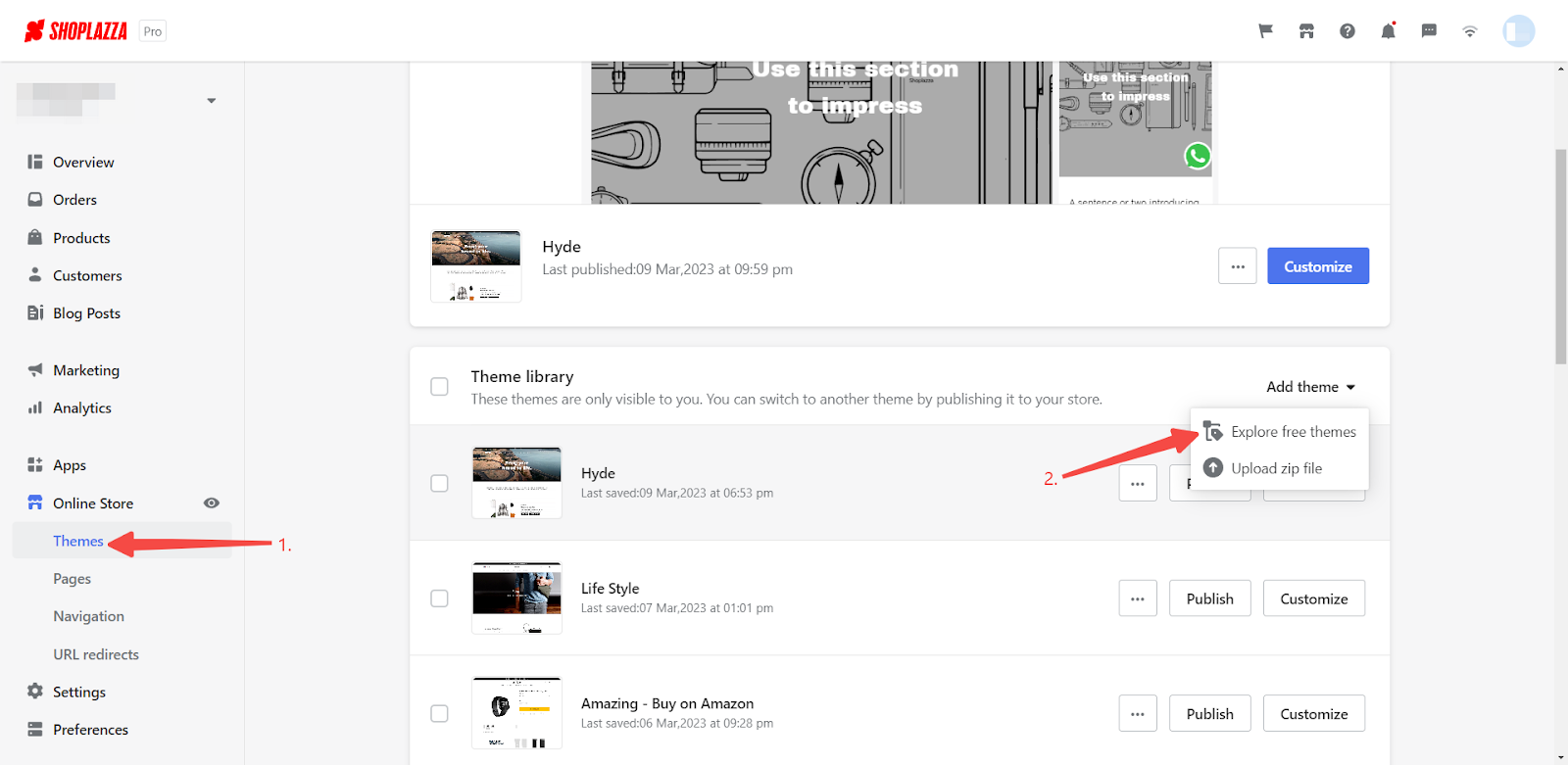 2. In the default Hyde template, click Add section to find the "Image text toggle" section and configure your settings.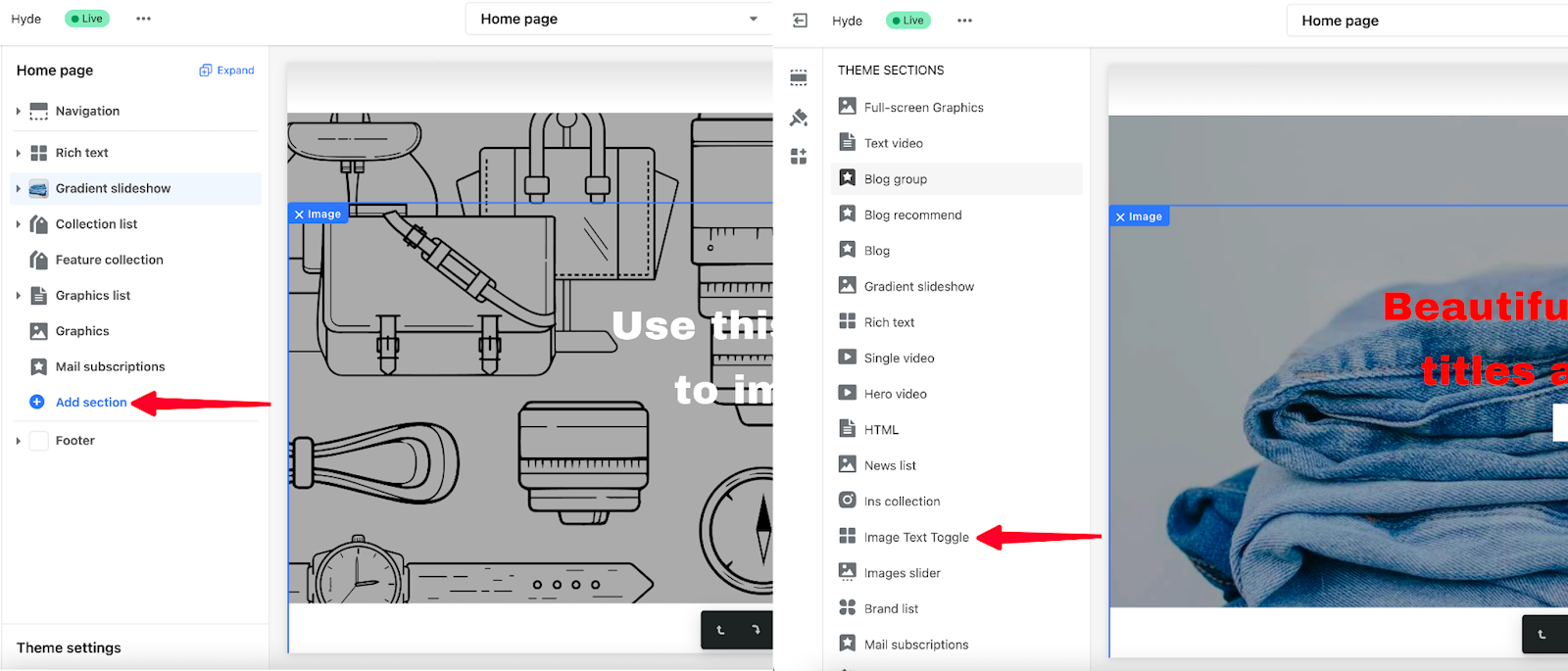 3. If you would like to reposition the Image text toggle section, use the Drag indicator to place it anywhere on the layout.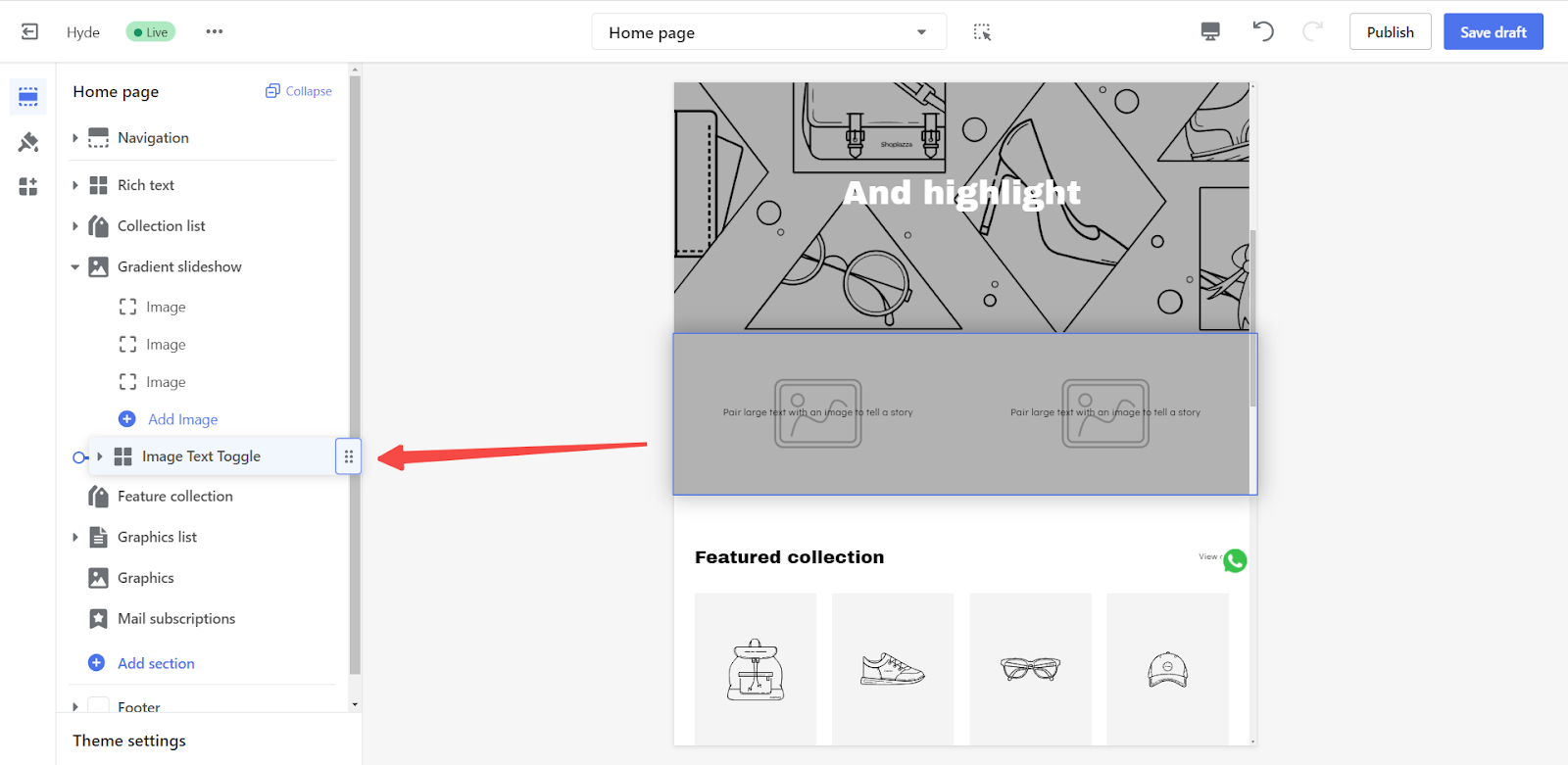 4. Clicking the section title will allow you to further adjust the properties of this section.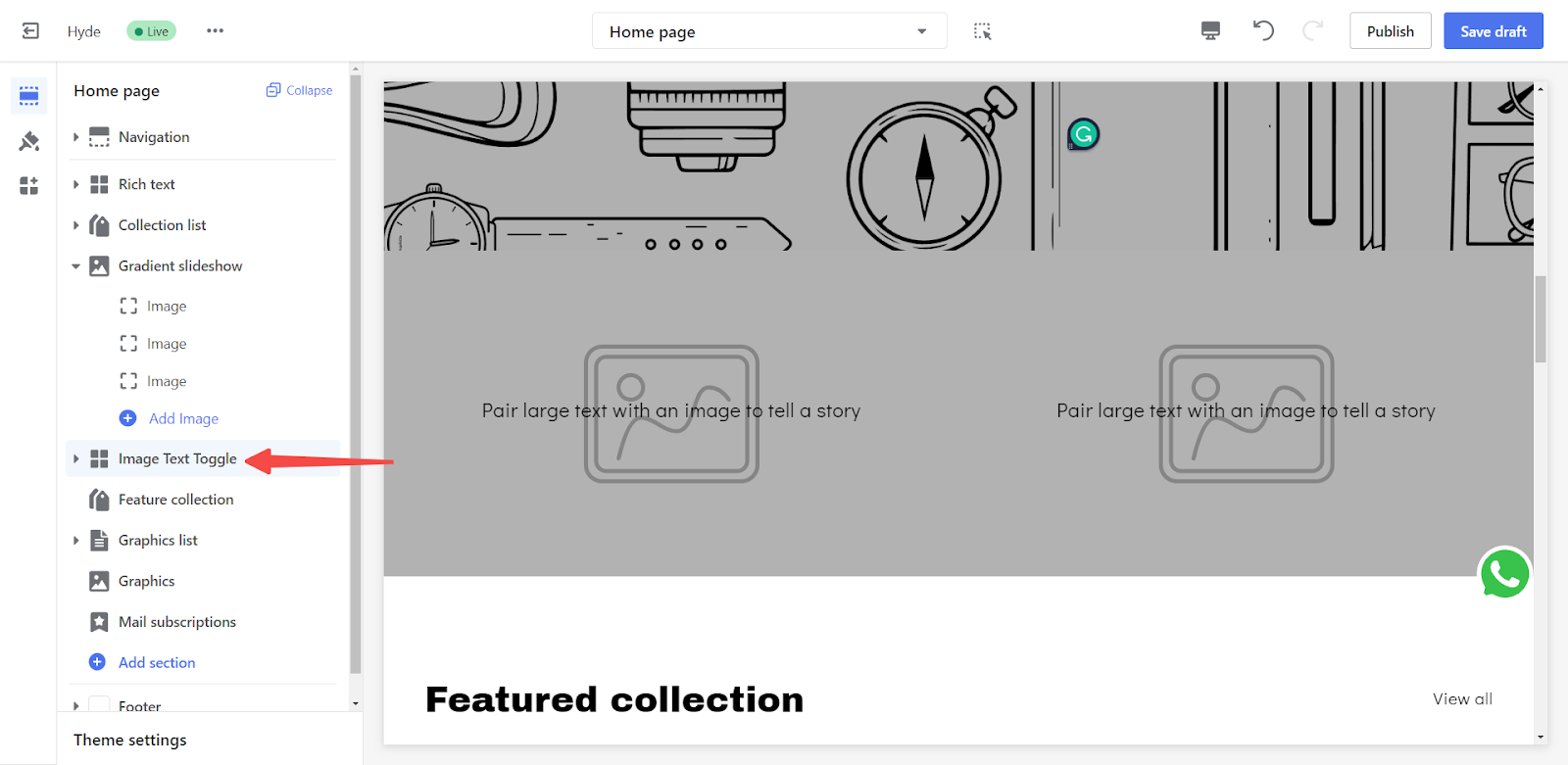 5. Set a time period for your photo rotation interval.
6. Title size allows you to adjust your font size.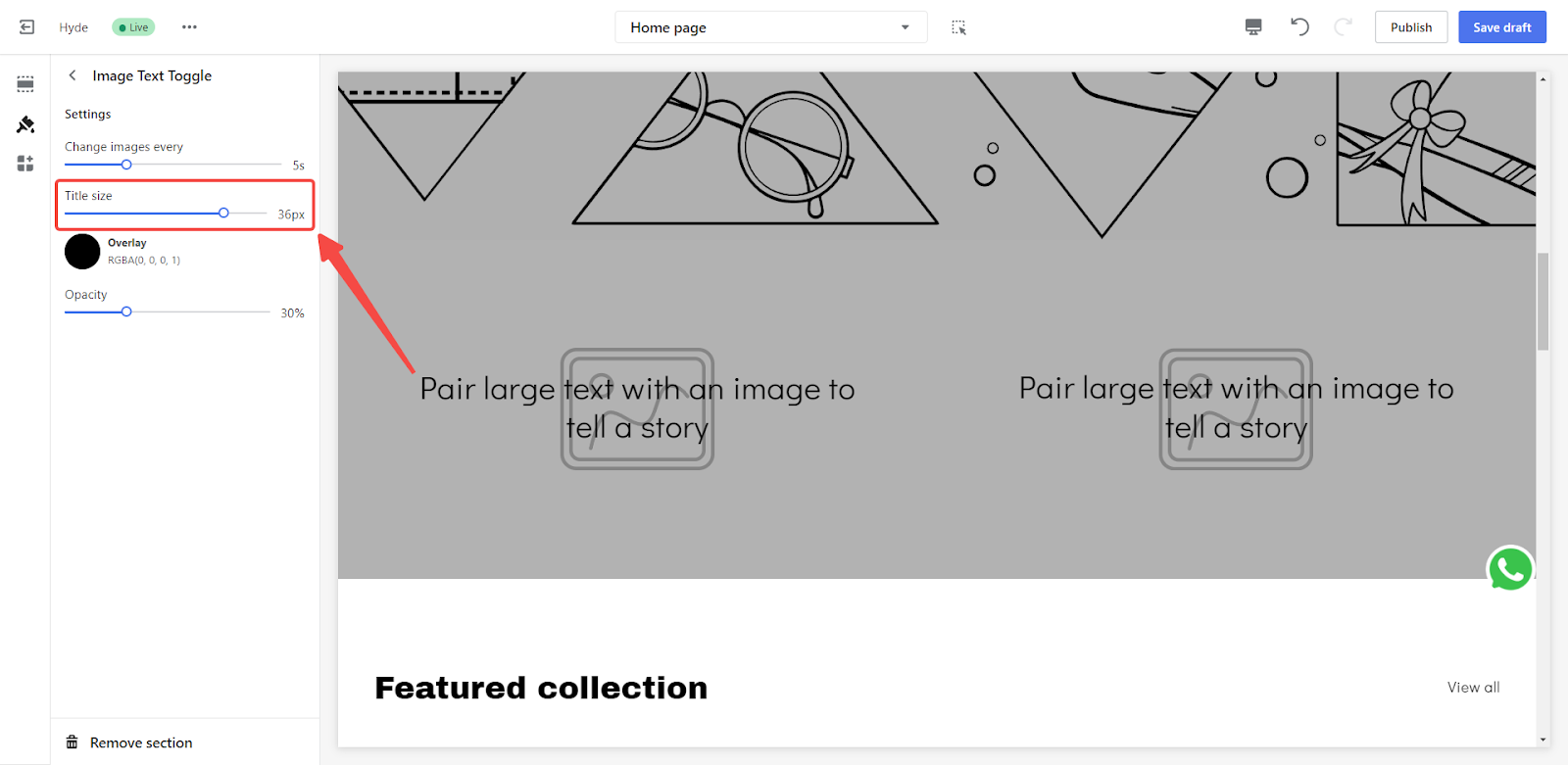 7. You are also getting more options to customize the color of your section layout:
Overlay: Color overlay is an effective feature to tint your section, enhancing readability.
Opacity: Opacity adjusts the transparency of your section background and how well it interacts with your images.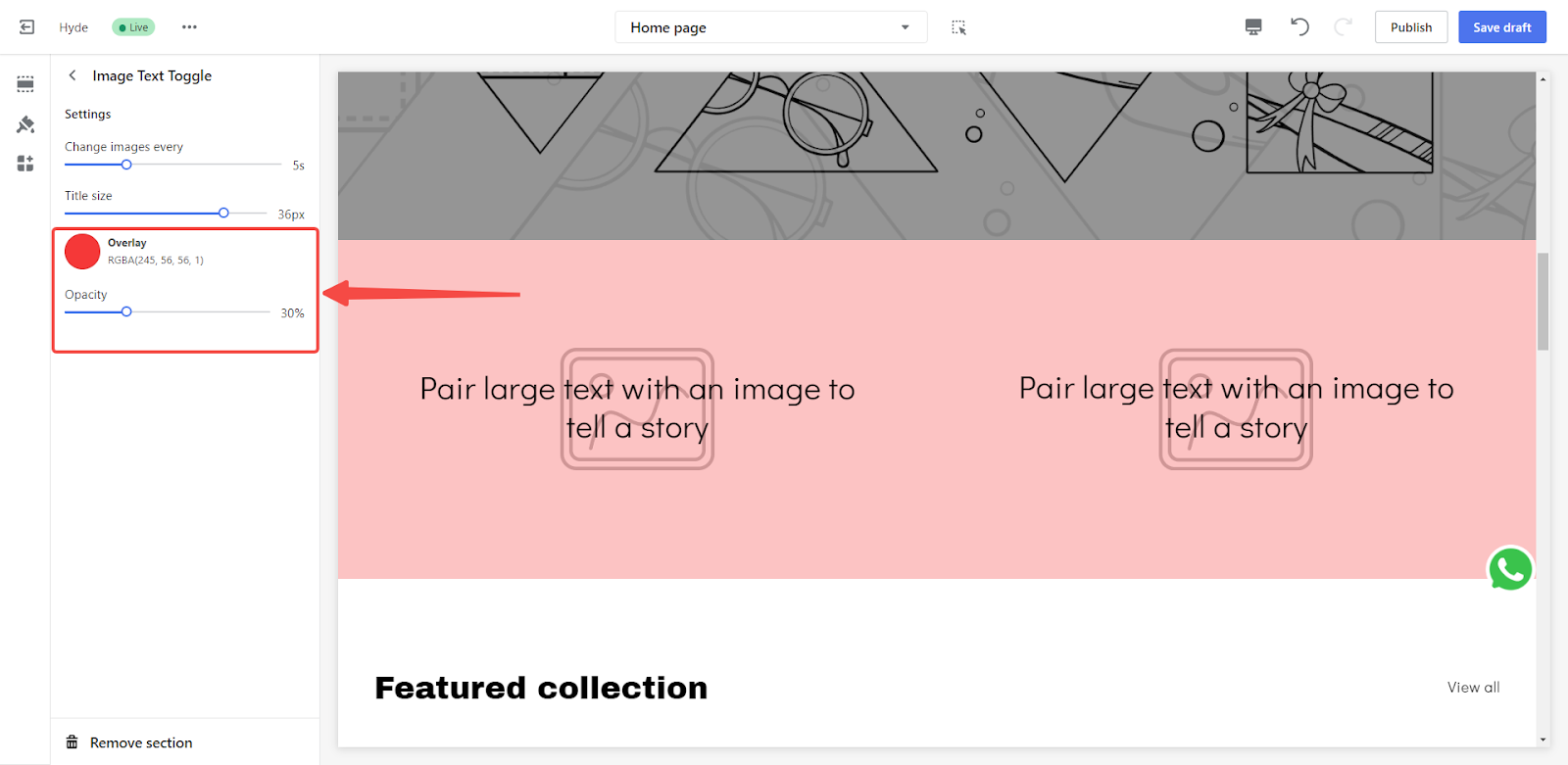 Setting up the image text toggle section
1. Configure each individual block within the section to complete your settings.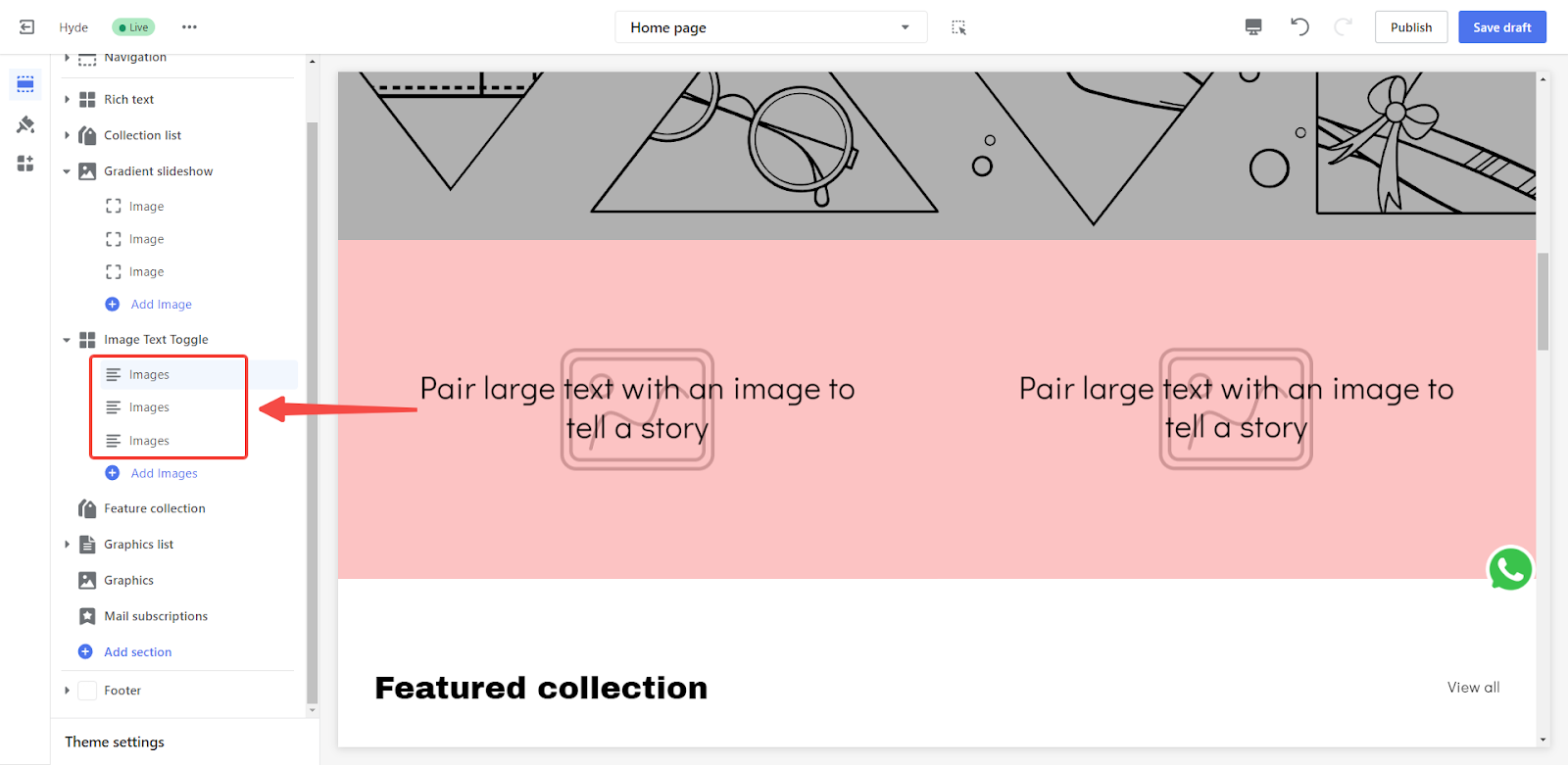 2. Add your images separately from Select Image.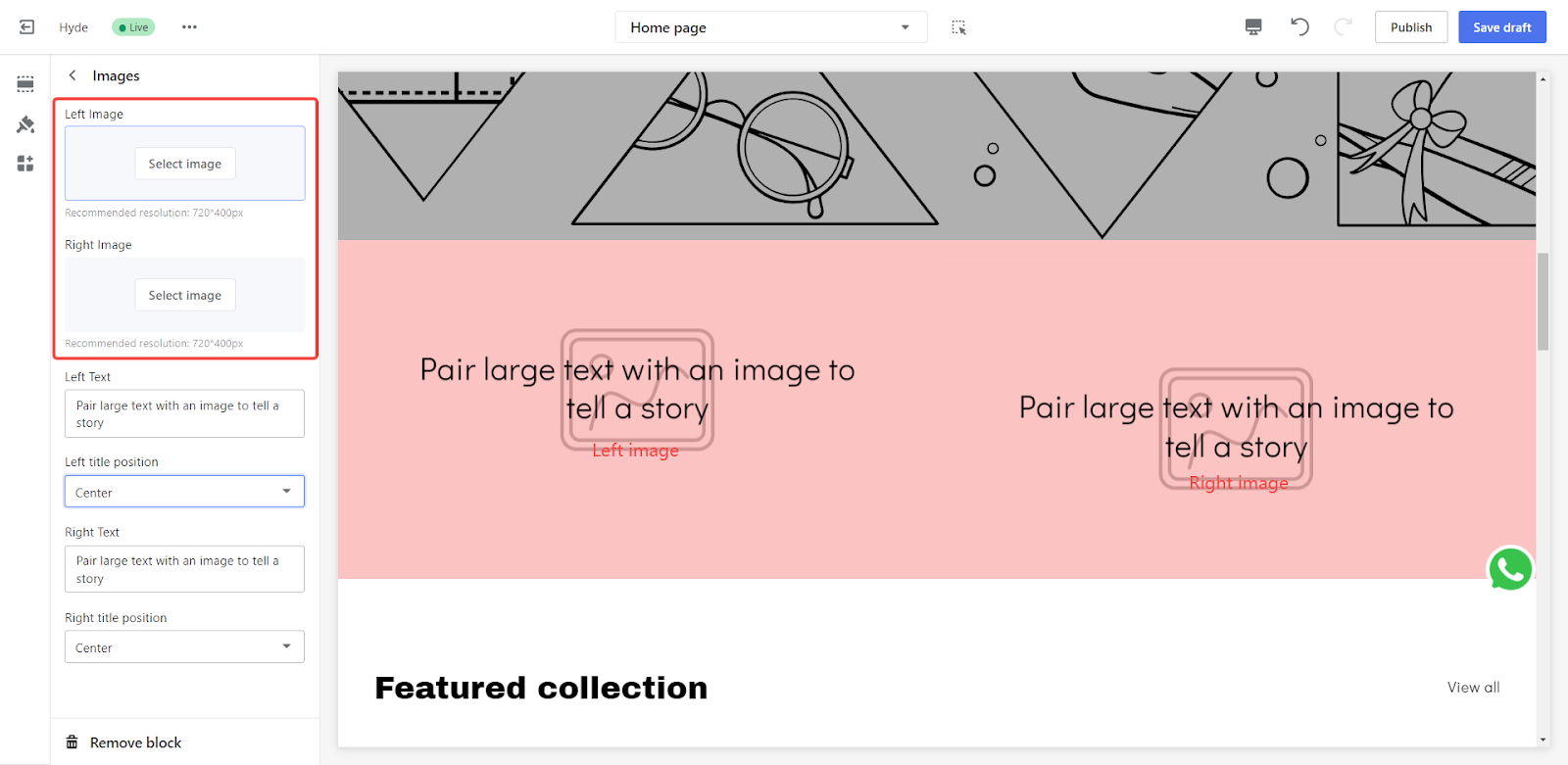 3. Here, you are given more options to adjust your text settings.
Left & right text display: This tool allows you to add your customized text display for assigned images.
Left & right title position: This tool helps reposition the textboxes based on your personal preference.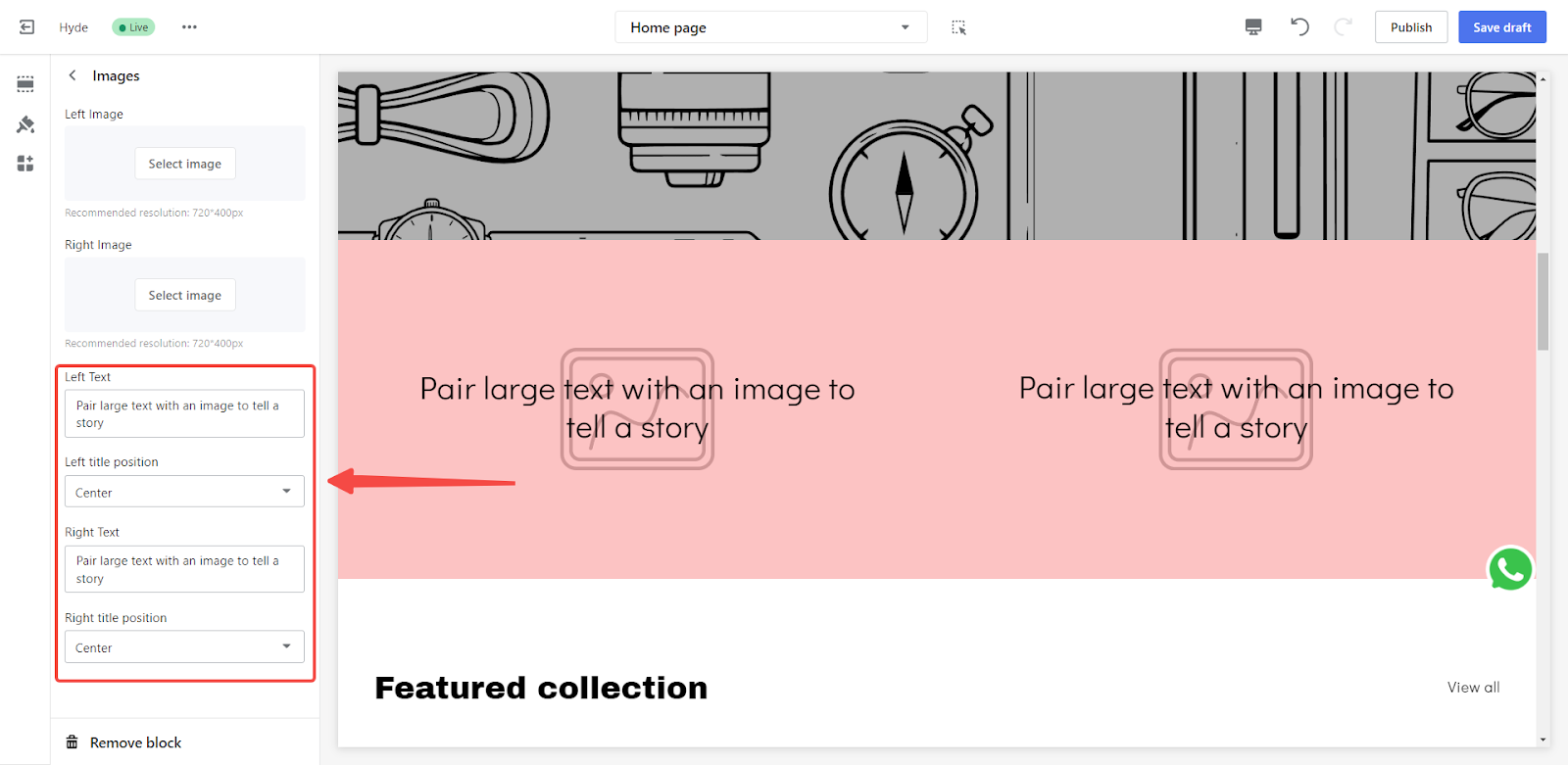 Professional images represent the quality of your brand and drive higher engagement and sales. With image text toggle section, you can easily incorporate branding ideas to boost your business.
Related topics