Checkout abandonment refers to potential customers going through the process of adding items to their shopping cart, entering their personal information to complete their checkout steps, and decides not to complete their purchases.
A relatively higher checkout abandonment rate is a warning sign for you to identify any areas that can be fixed in order to provide customers with a smoother checkout experience. One of the key aspects of running a successful e-commerce store is to optimize the overall quality of your service by fixing small steps in the process that might significantly impact your turnover.
In this guide, we will tackle how you can utilize Shoplazza's Abandoned checkout to recover incomplete purchases from potential customers.
Finding your abandoned checkouts
1. From your Shoplazza Admin, go to Orders > Abandoned checkouts.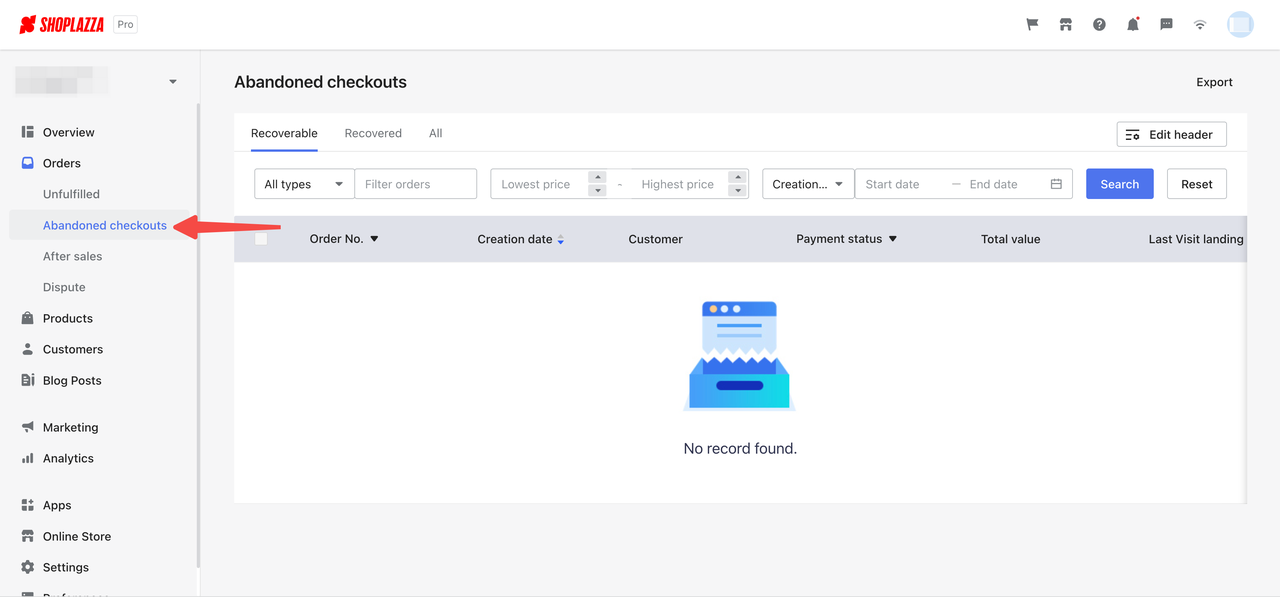 Sending recovery emails
1. Incompleted checkouts are sorted into the Recoverable tab. Here is where you can make attempts to recover by sending separate customer emails encouraging them to return to their checkout and complete the purchase.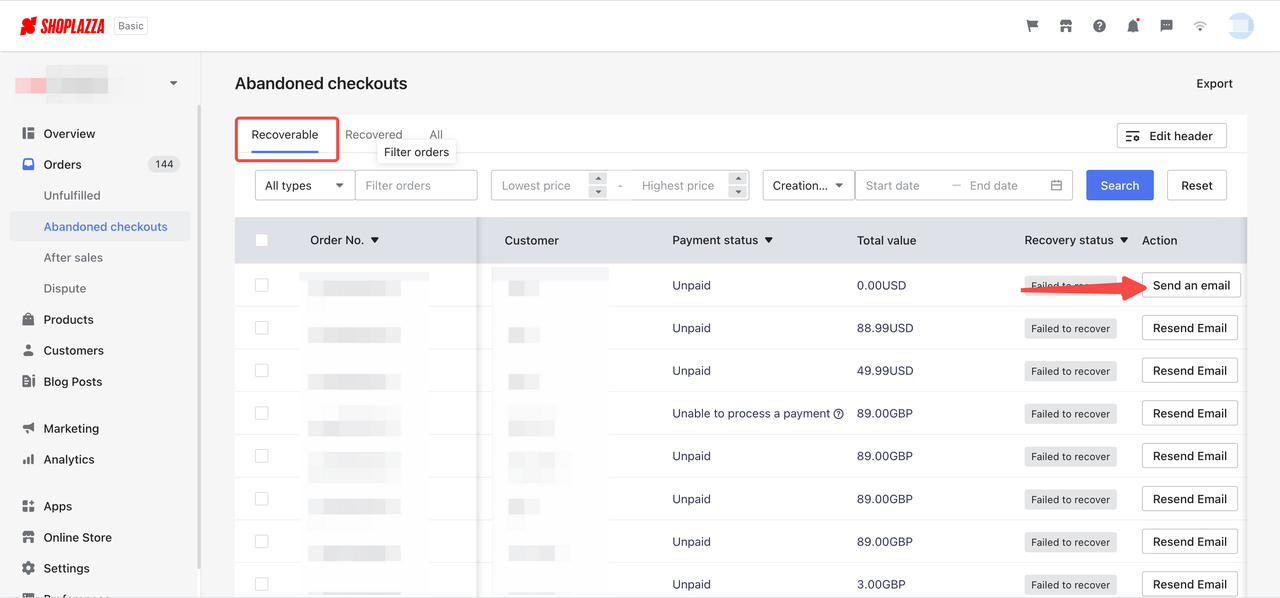 2. Within this setting, you can do the following to maximize the effectiveness of your emails:
Discount code: inputting a discount to be offered to the customer in the emails to encourage checkouts.
Email template: Edit, add, and assign existing templates to your recovery emails and send them in bulk.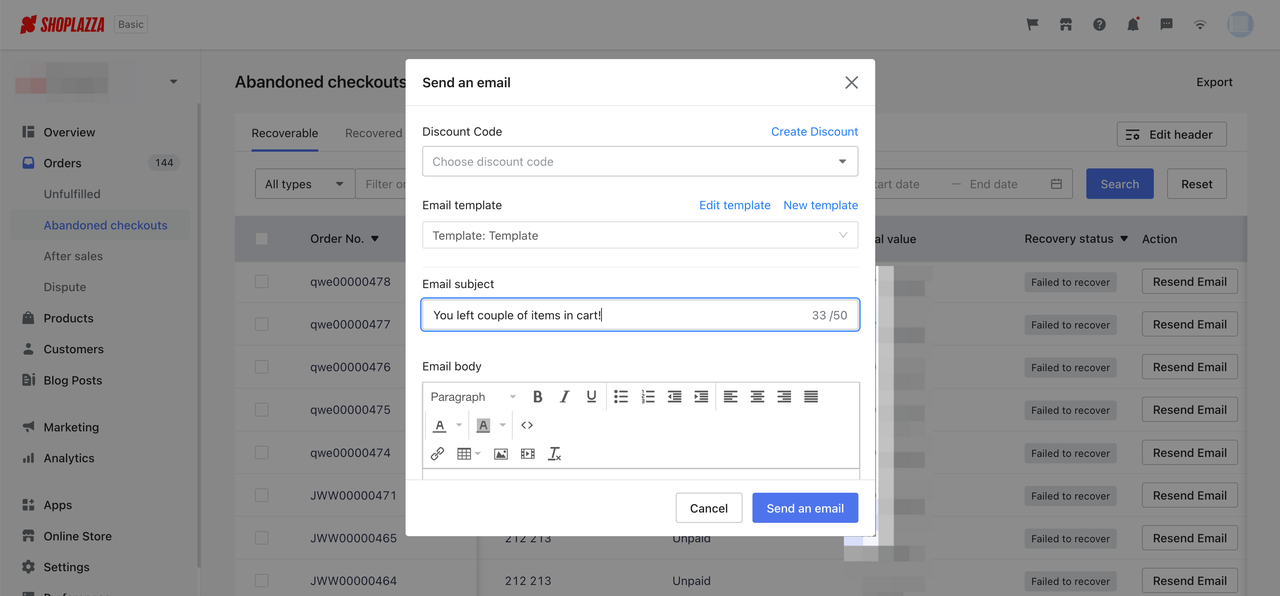 Viewing more details
1. Clicking each individual order will give you access to checkout details that specify customer action in a timeline as well as other personal information.

Searching for abandoned checkouts
1. Use the All tab to search for any history if you would like to look up checkouts with specific conditions.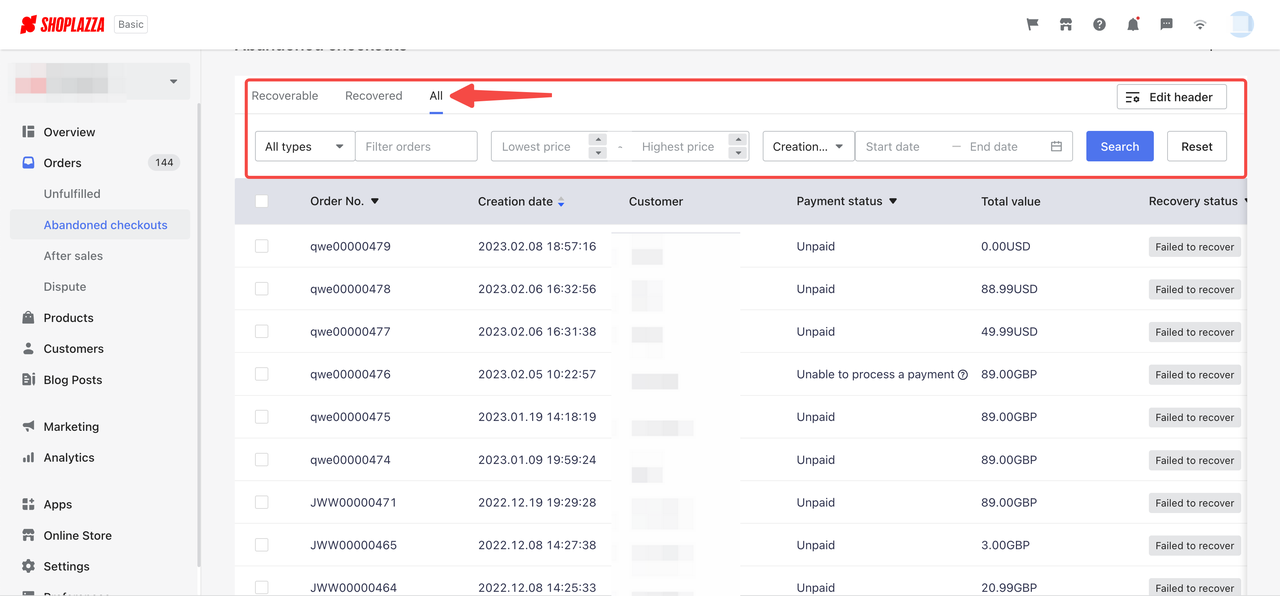 2. Remember you always have the ability to change the displayed data types on the top right with Edit header.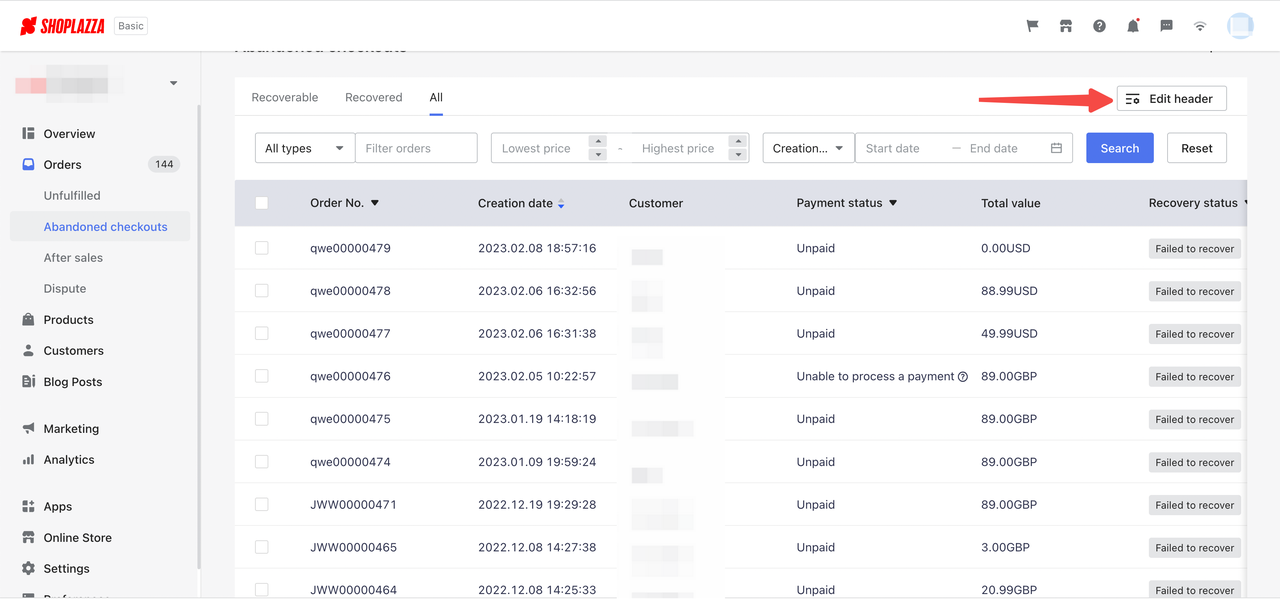 Learning how to improve customer retention and using emails to recover sales isn't the only thing you need to pay close attention to when running a business. You may want to take a look at our order management section in the help center before diving deeper.