The Newsletter section is a great tool to expand your customer contacts by collecting emails through sign-ups. With the on-page sign-up form, customers are giving you consent to receive email notifications on events from your store.
This section is useful when:
You would like to promote your business.
You would like to notify your signed-up customers of promotions and benefits by email.
In this article, we will demonstrate how to manage the newsletter section in Hero.
Creating a Newsletter section
1. From your Shoplazza Admin, go to Online store > Themes > And click the Customize button.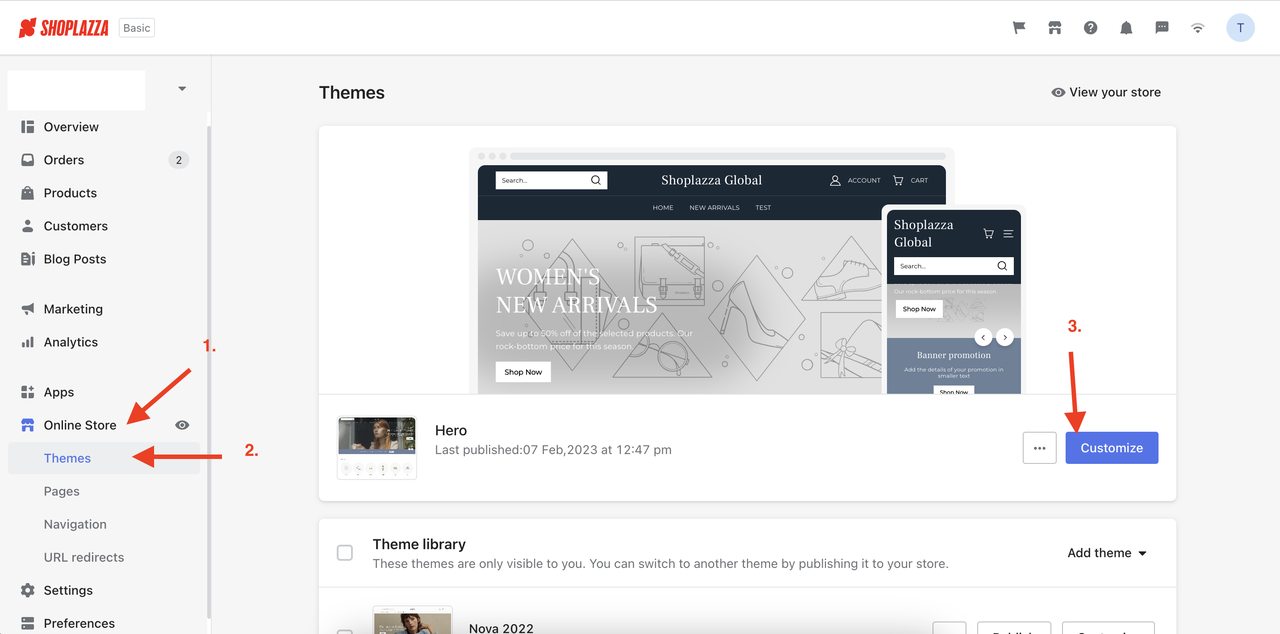 2. Find the Newsletter section in your default Hero template.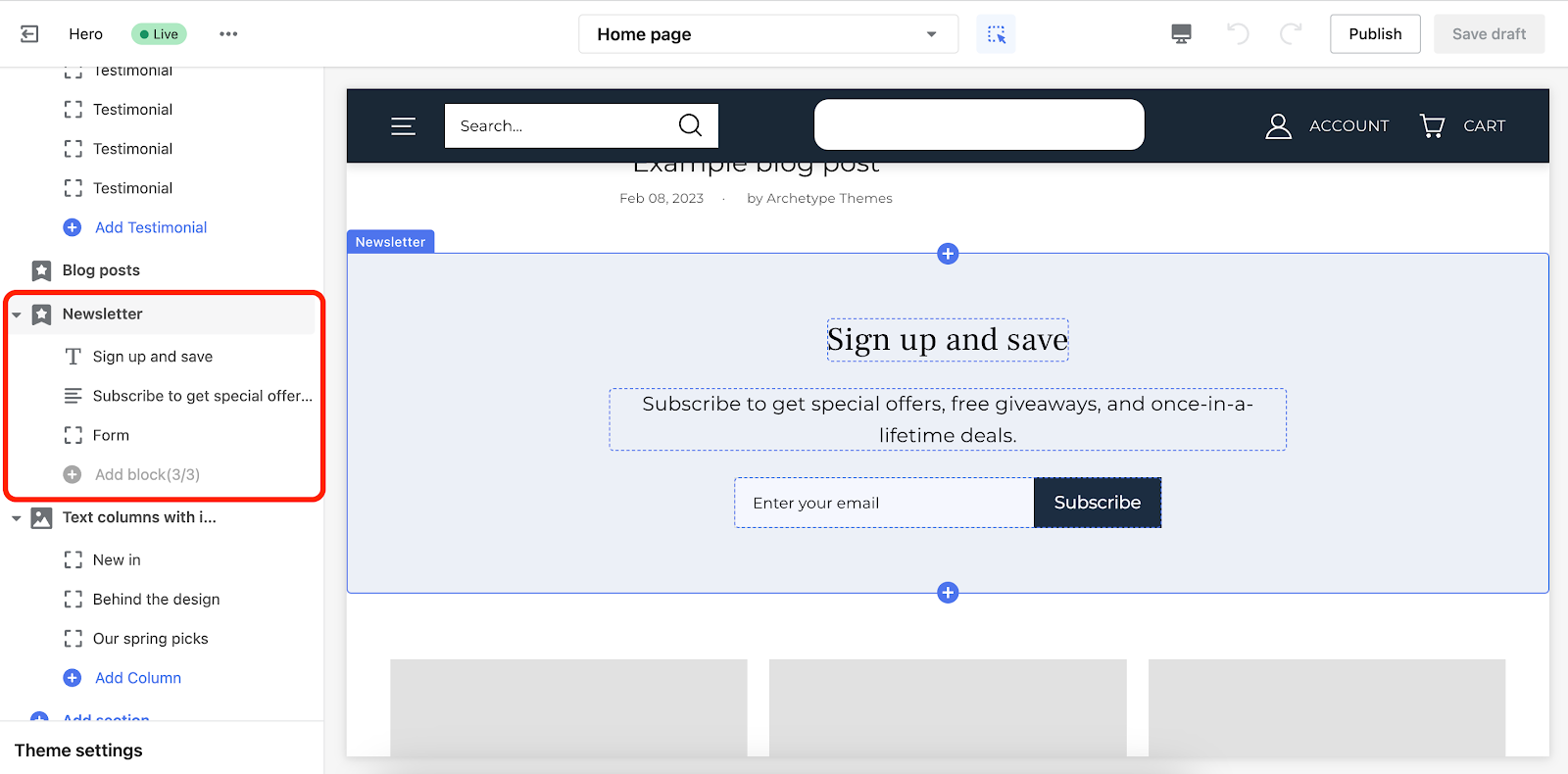 3. Clicking on the title will allow you to configure the details of your created Newsletter section.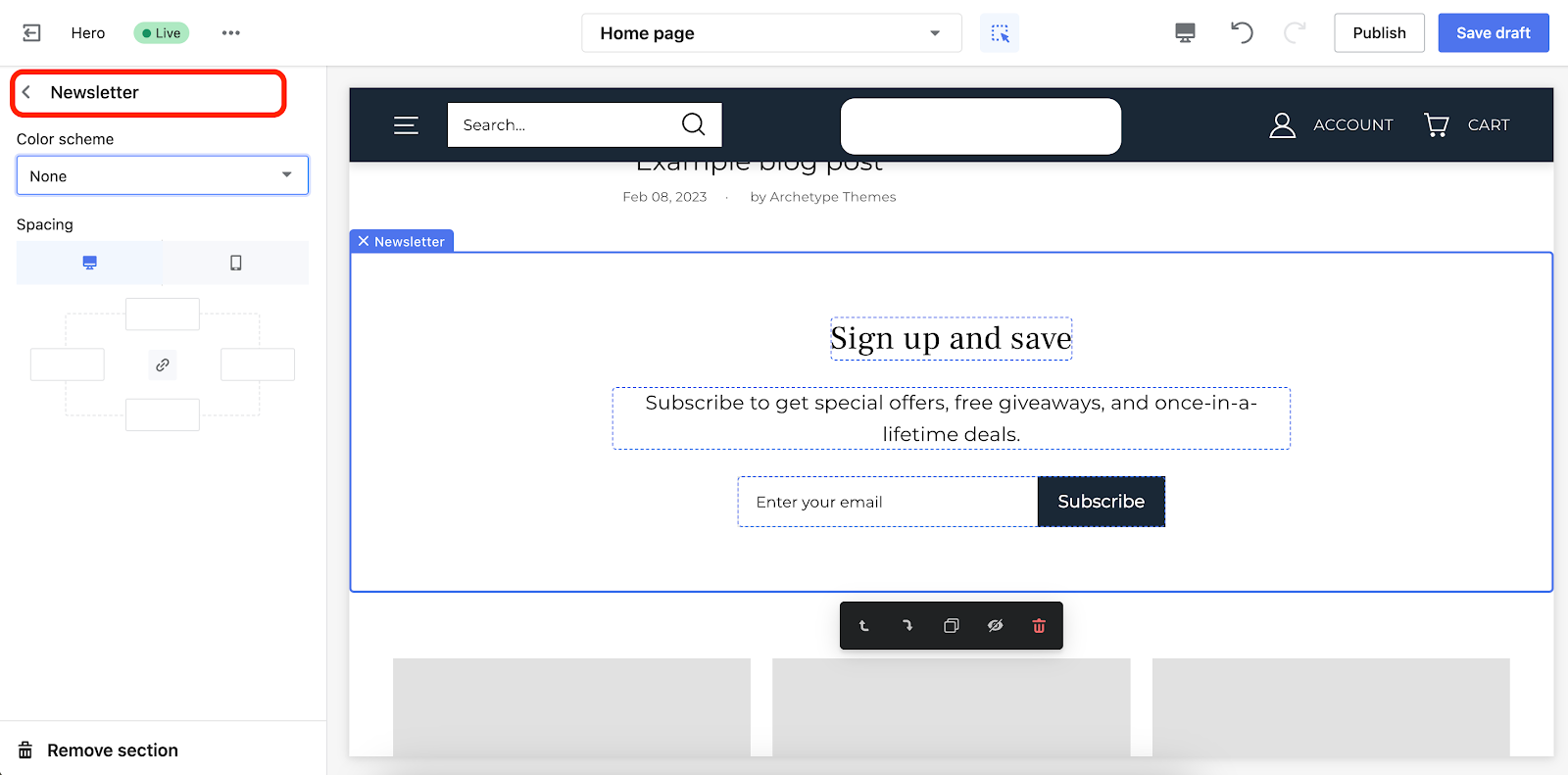 Layout
1. Here, you are given a few extra options to modify the background color and add color contrast to the section you created.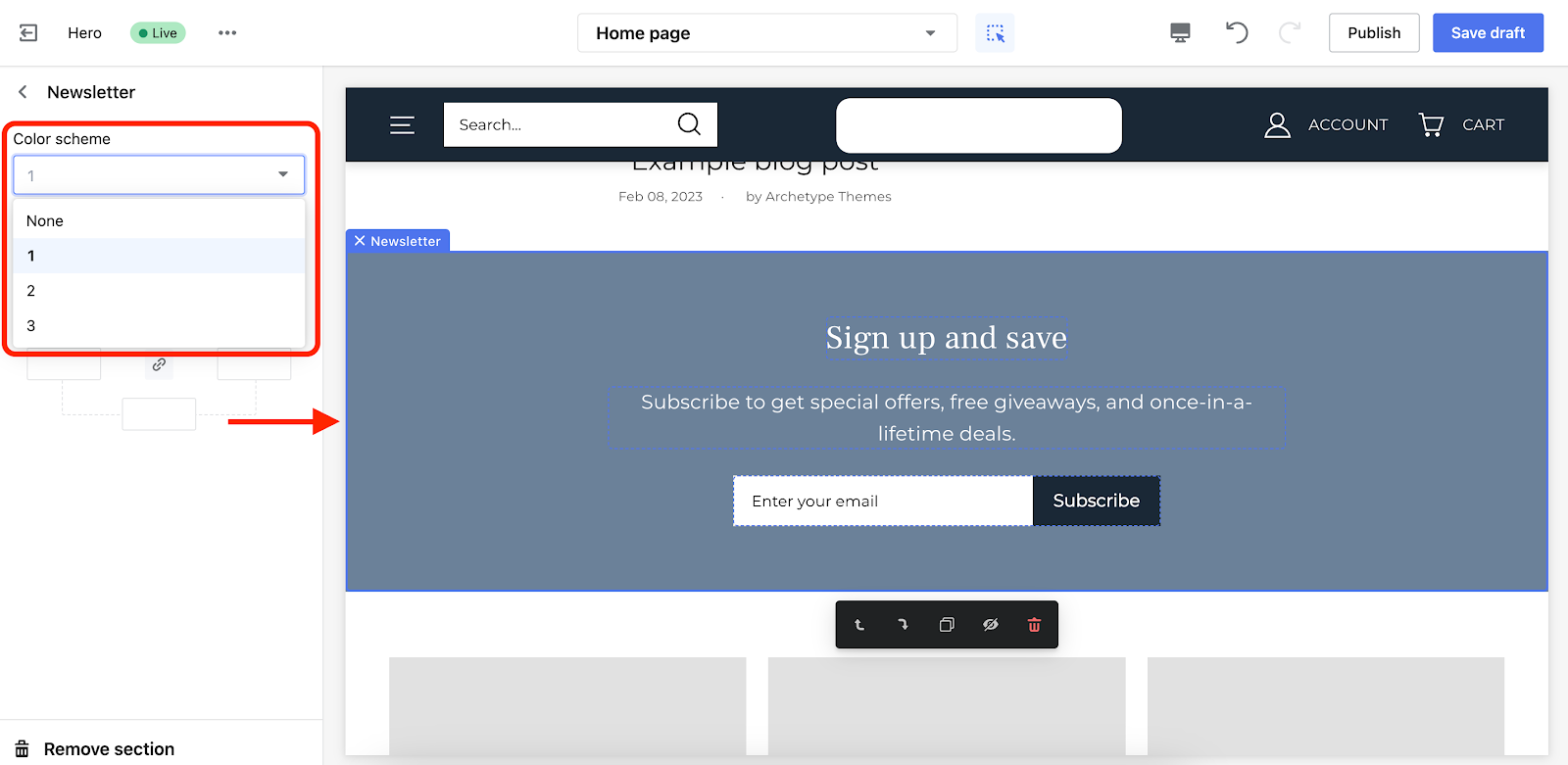 Section padding
1. The padding editor is used to generate extra space around the section you create. Activate the "linkage icon" and type a value (measured in pixels) in any of the 4 columns to add buffers around the section or you may manually adjust each input by disabling the "linkage icon" in the centered area.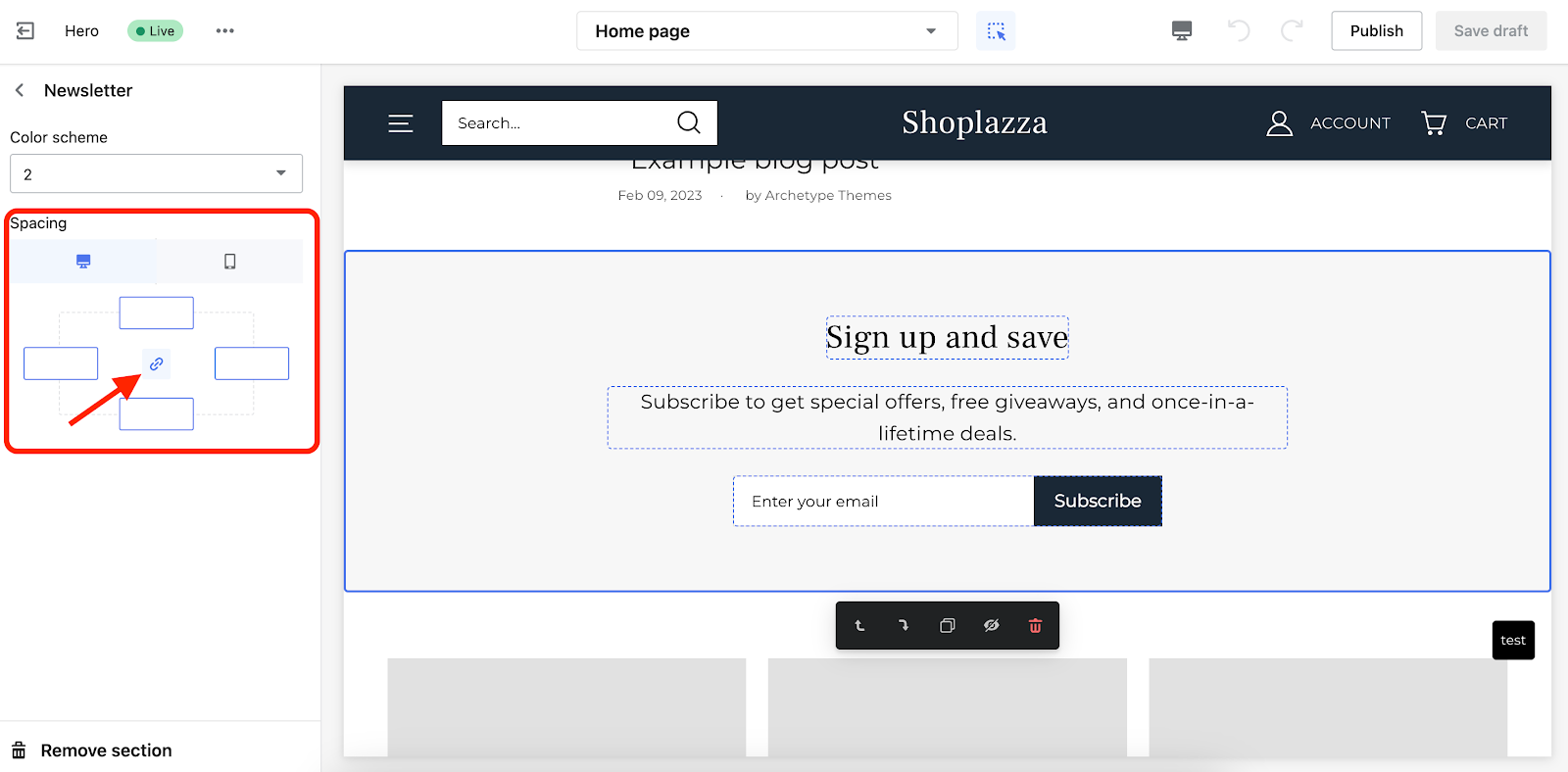 2. The screenshot below is an example use of 100px spacing on each side.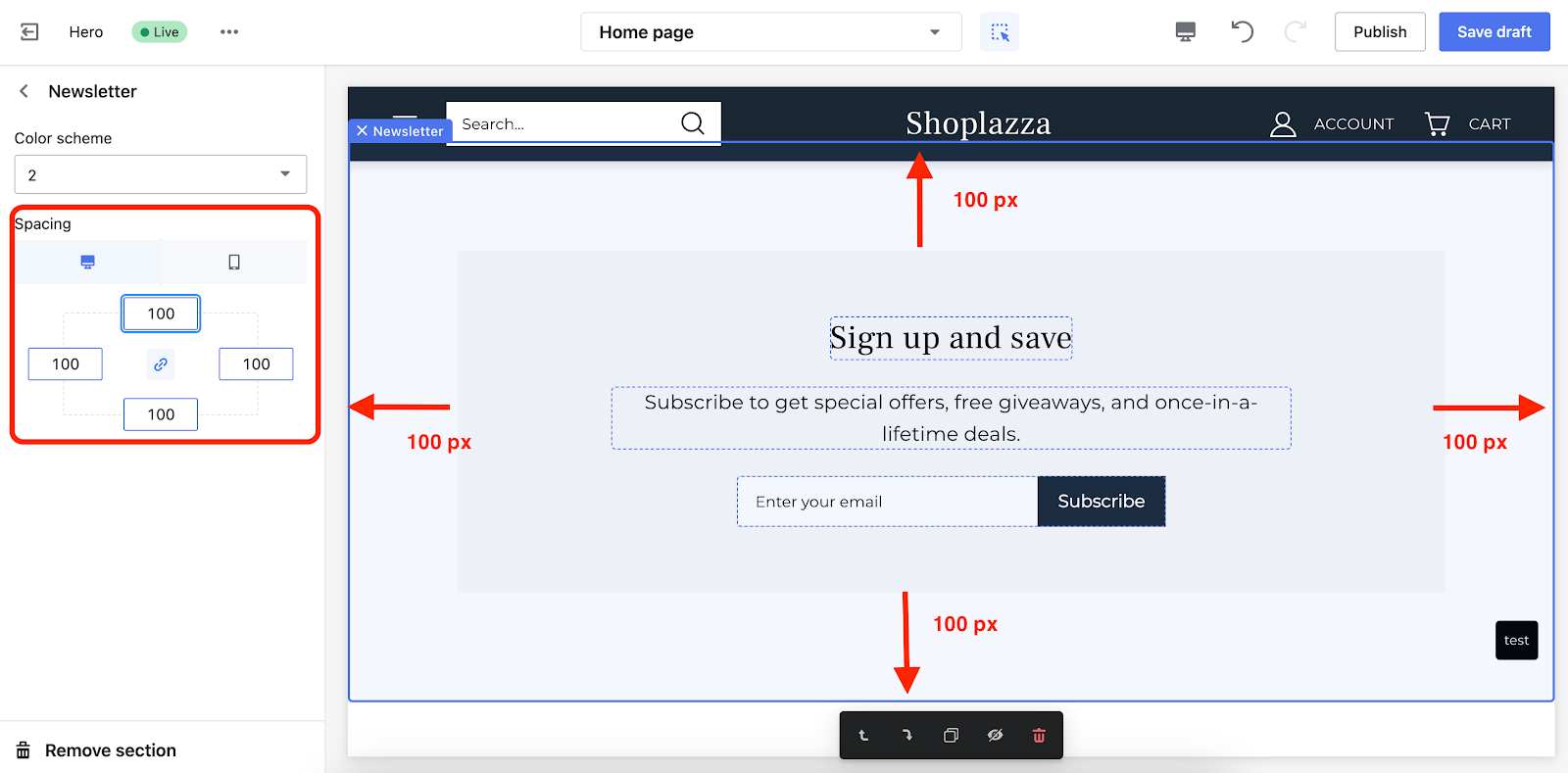 3. Here, you can select to preview on desktop or mobile.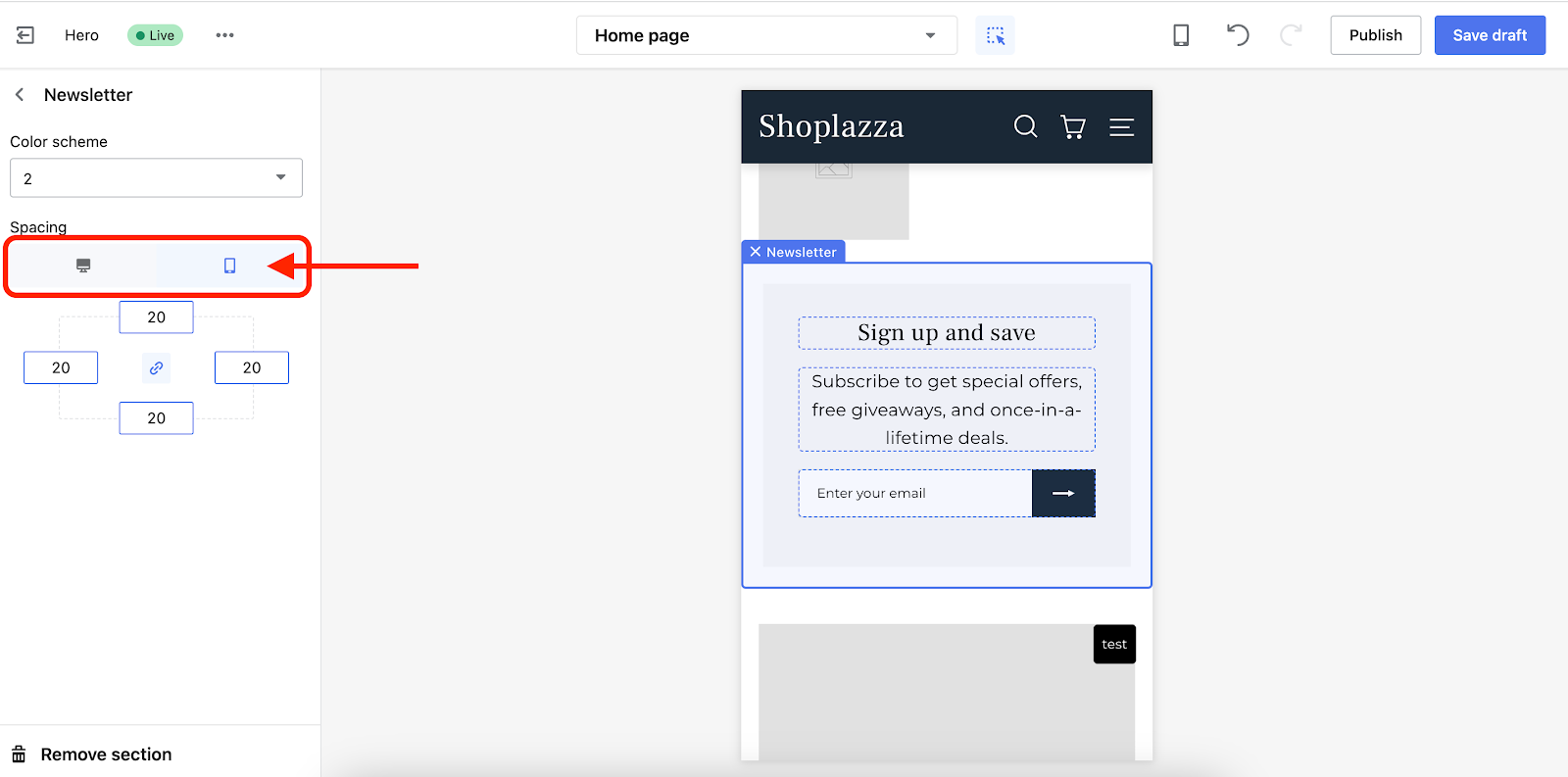 4. To bring up the confirmation pop-up window when a customer subscribes to your store, enter a valid email address in the column shown below and click on Subscribe to do a test run.
Note
The Newsletter section in the default Hero template has fewer customization options. Please refer to Addtional sections and add a new Newsletter section if you would like to explore more options with the layout.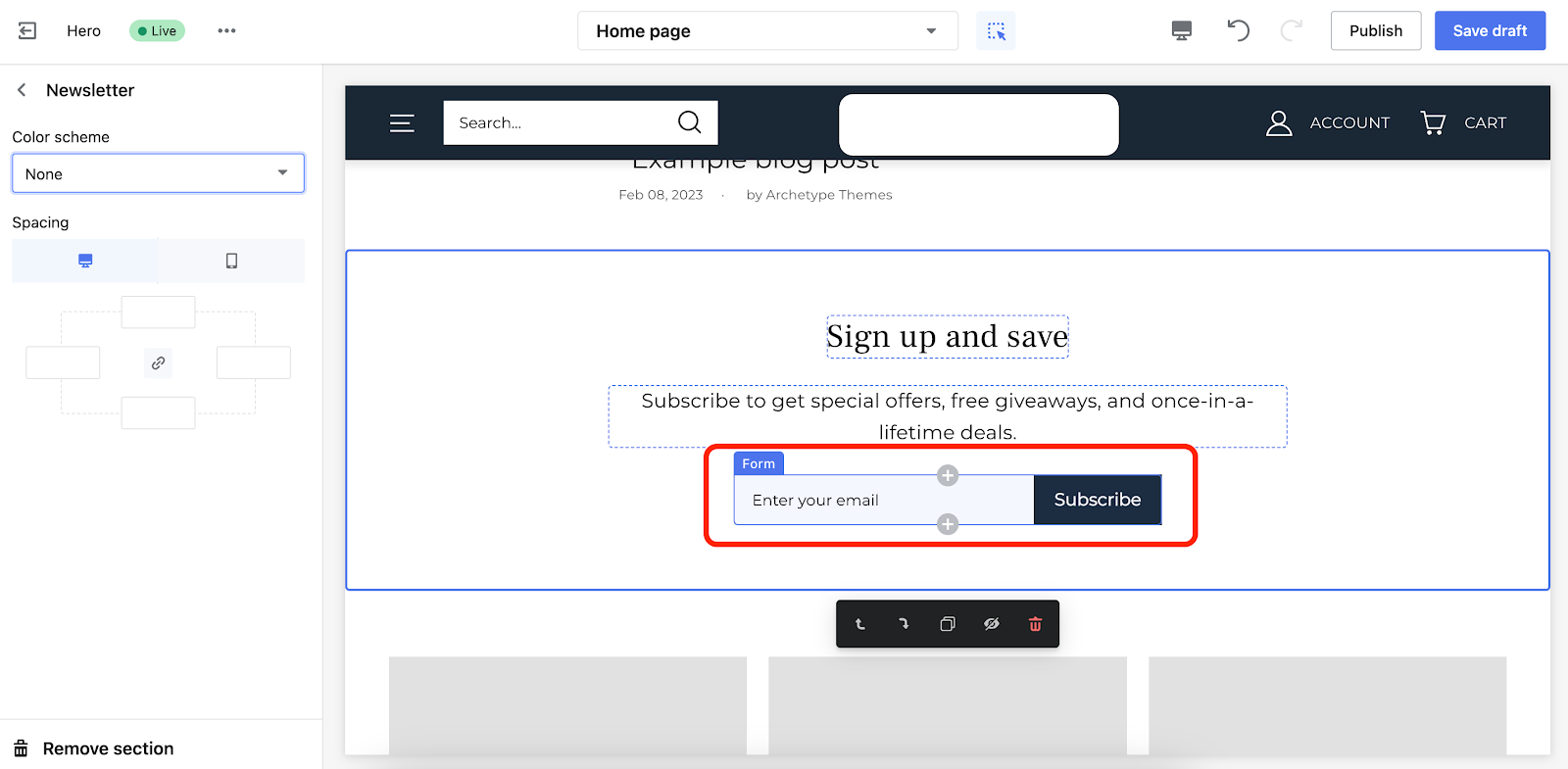 Note
Please be aware that test entries cannot be reversed. Once an email is subscribed, it will be saved in your Shoplazza Admin > Customer > Customer management. Emails tested in the preview window will also leave a record there. Please refer here to learn more about how to view customer information.
Editing the Newsletter section
Heading & text
1. Refer back to the main editing page and click Sign up and save and make edits to the default title of this section.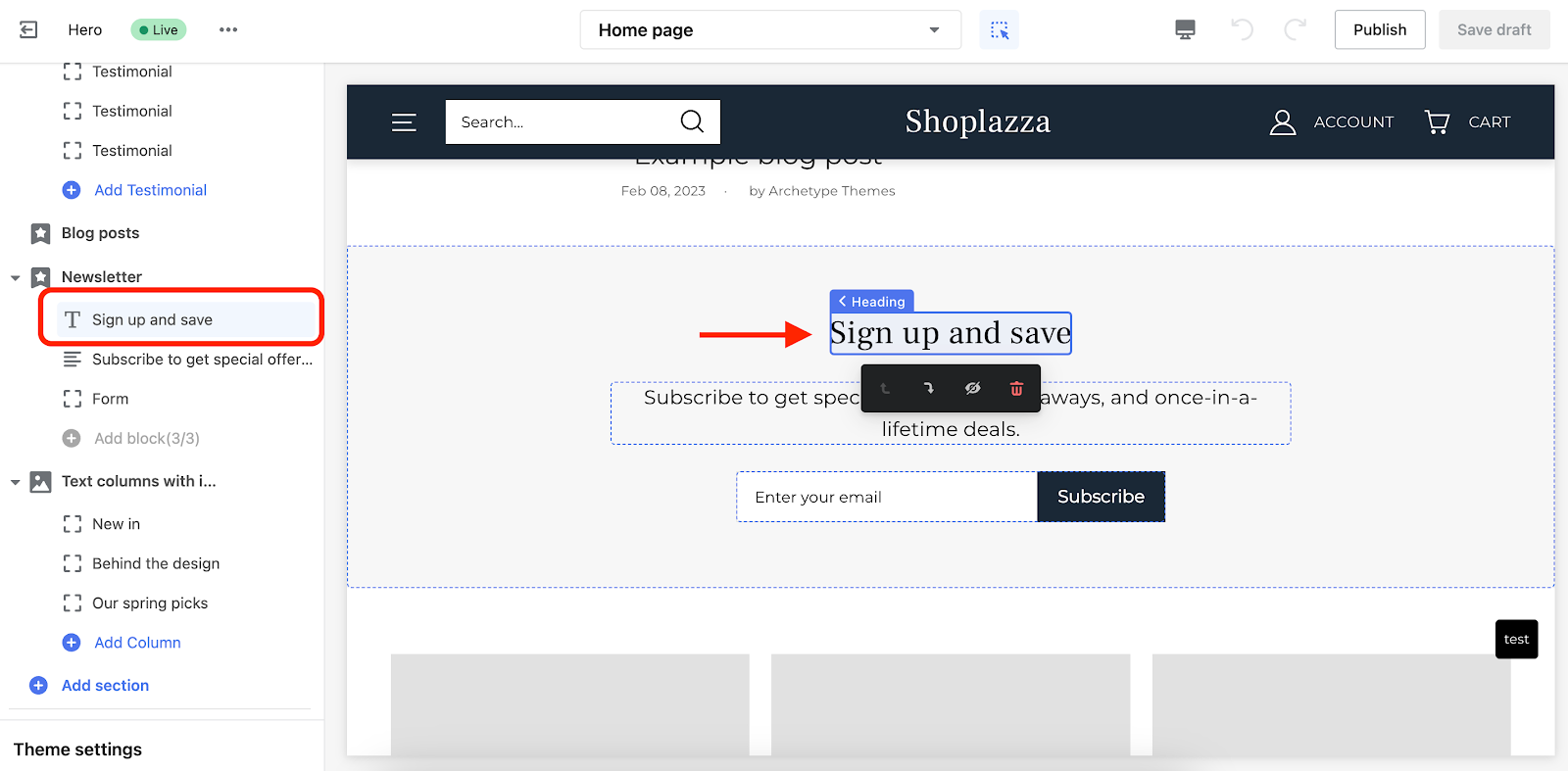 2. In Headings, insert a title as your heading.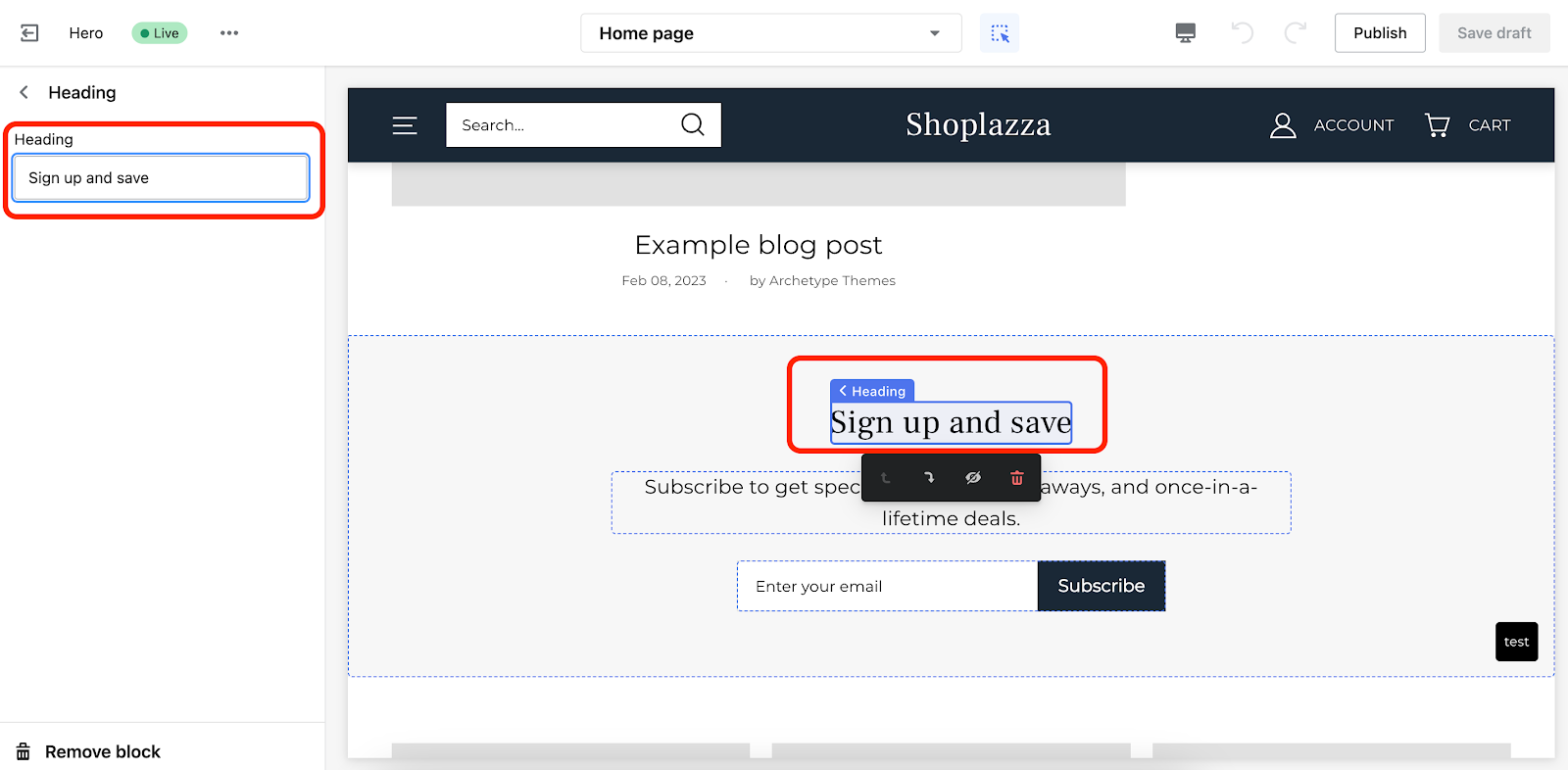 3. Click on the main text block to create a short description.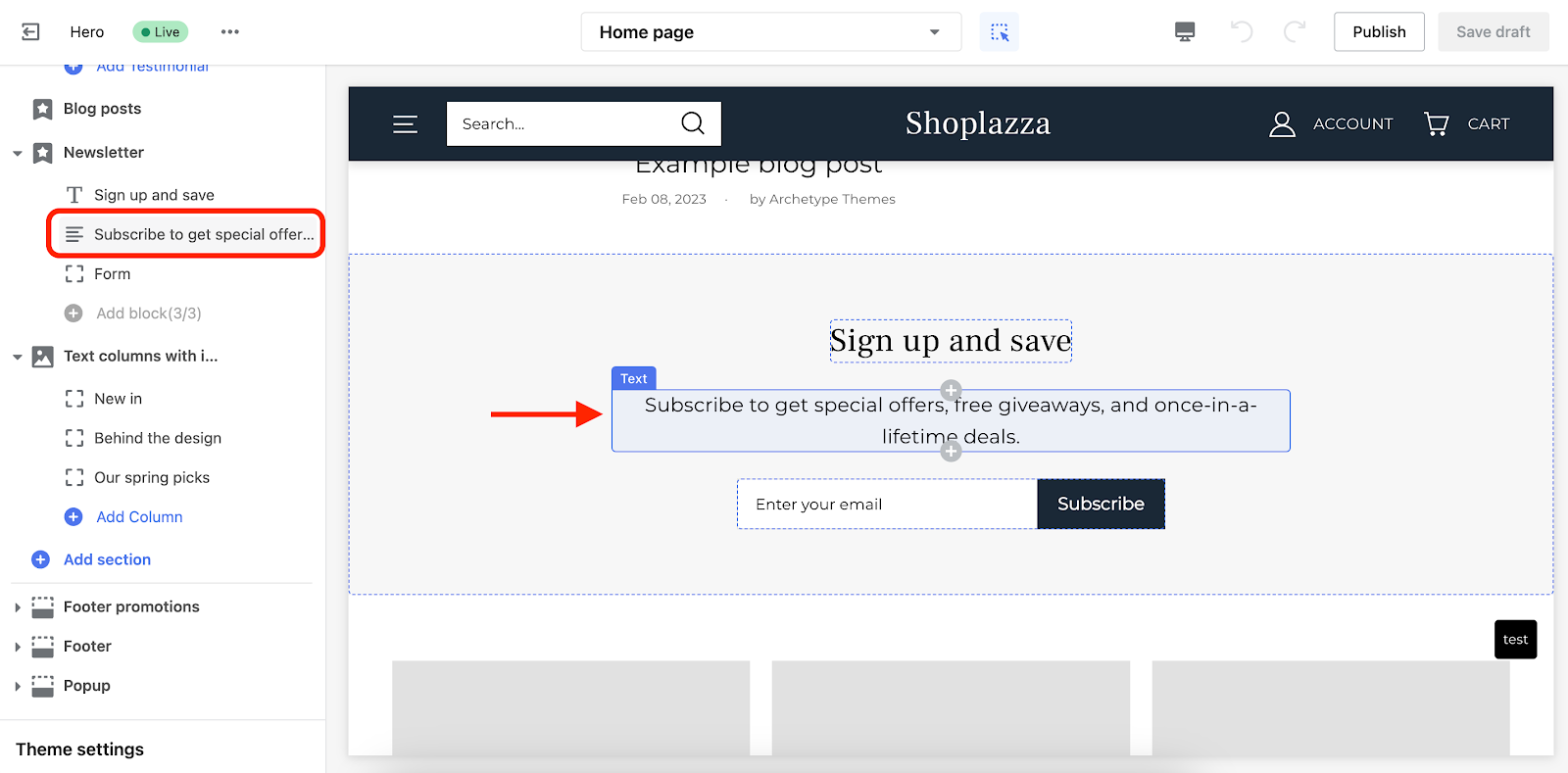 Form
1. The default Newsletter section in Hero has a classic layout appearance that cannot be modified. You may refer to Additional sections to add a fully customizable newsletter section.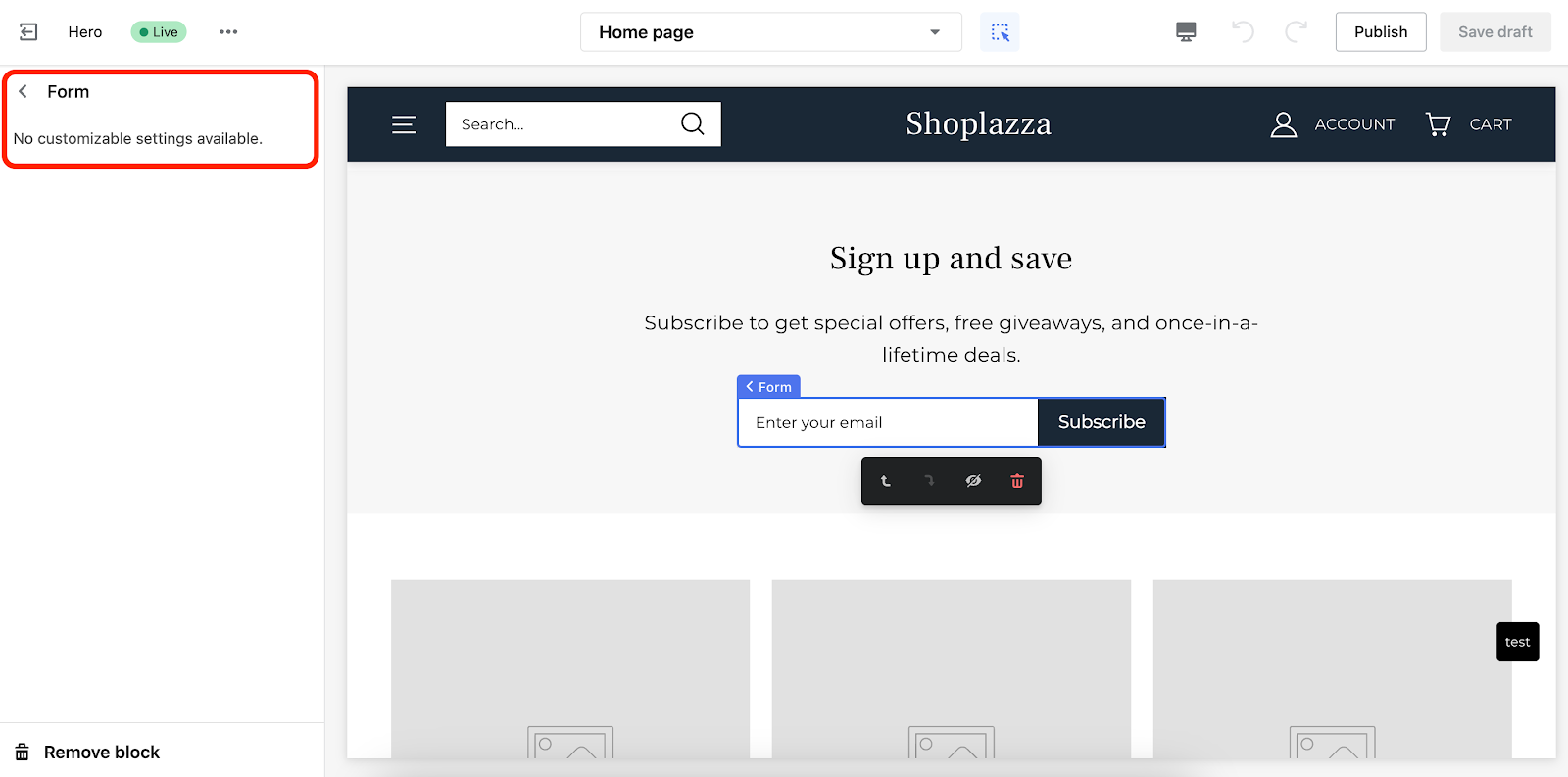 Having a newsletter section keeps customers informed about promotional discounts, sales events, and upcoming holiday campaigns in your store. You can also make exclusive offers to subscribed customers to show your appreciation.