The Magazine image section improves your store design and versatility in customization while providing skillfully crafted features to help you complete constructing your web pages and make your content more engaging and neatly organized.
This section is useful when:
You want to showcase a collection of photos to showcase your design and outfit inspirations.
You want to convey the essence of your brand by storytelling with phenomenal photoshoots and compelling text.
Creating a magazine image section
1. Navigate to your Online store in Shoplazza Admin > Themes > in Theme library, click Add theme from the top right to create a new Brooklyn theme, or you may construct your webpages with any existing Brooklyn templates by clicking the Customize button.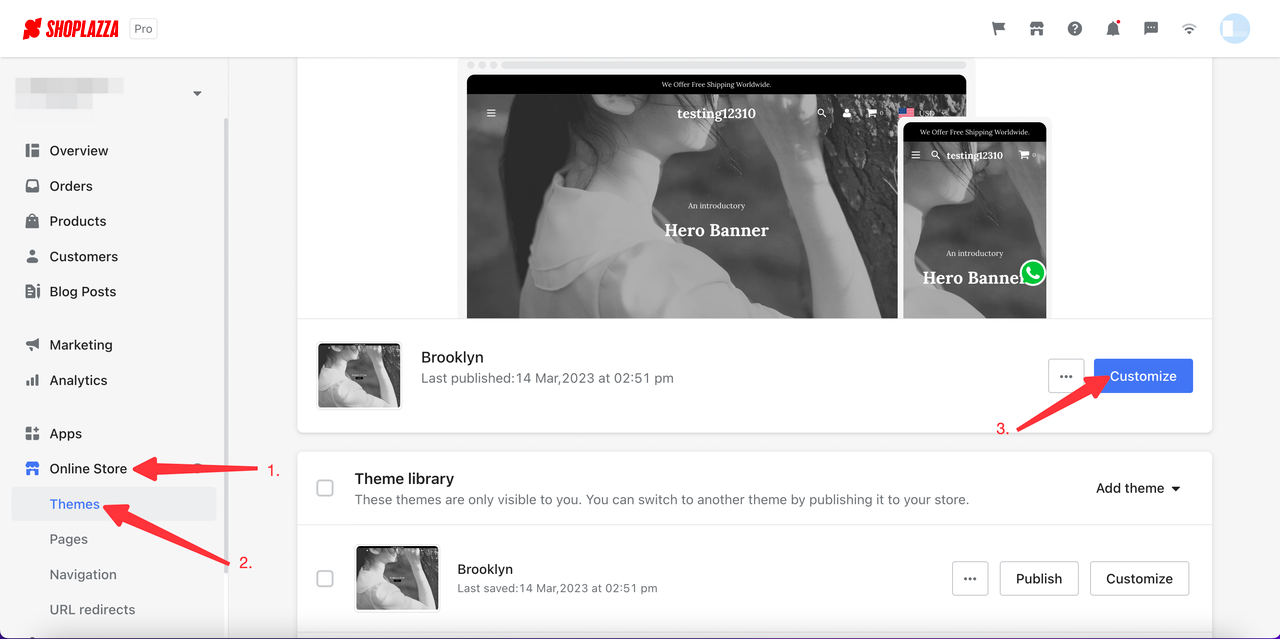 2. In the default Brooklyn template, click Add section to find the Magazine image section and configure your settings.
3. If you would like to reposition the Magazine image section, use the Drag indicator to place it anywhere on the layout.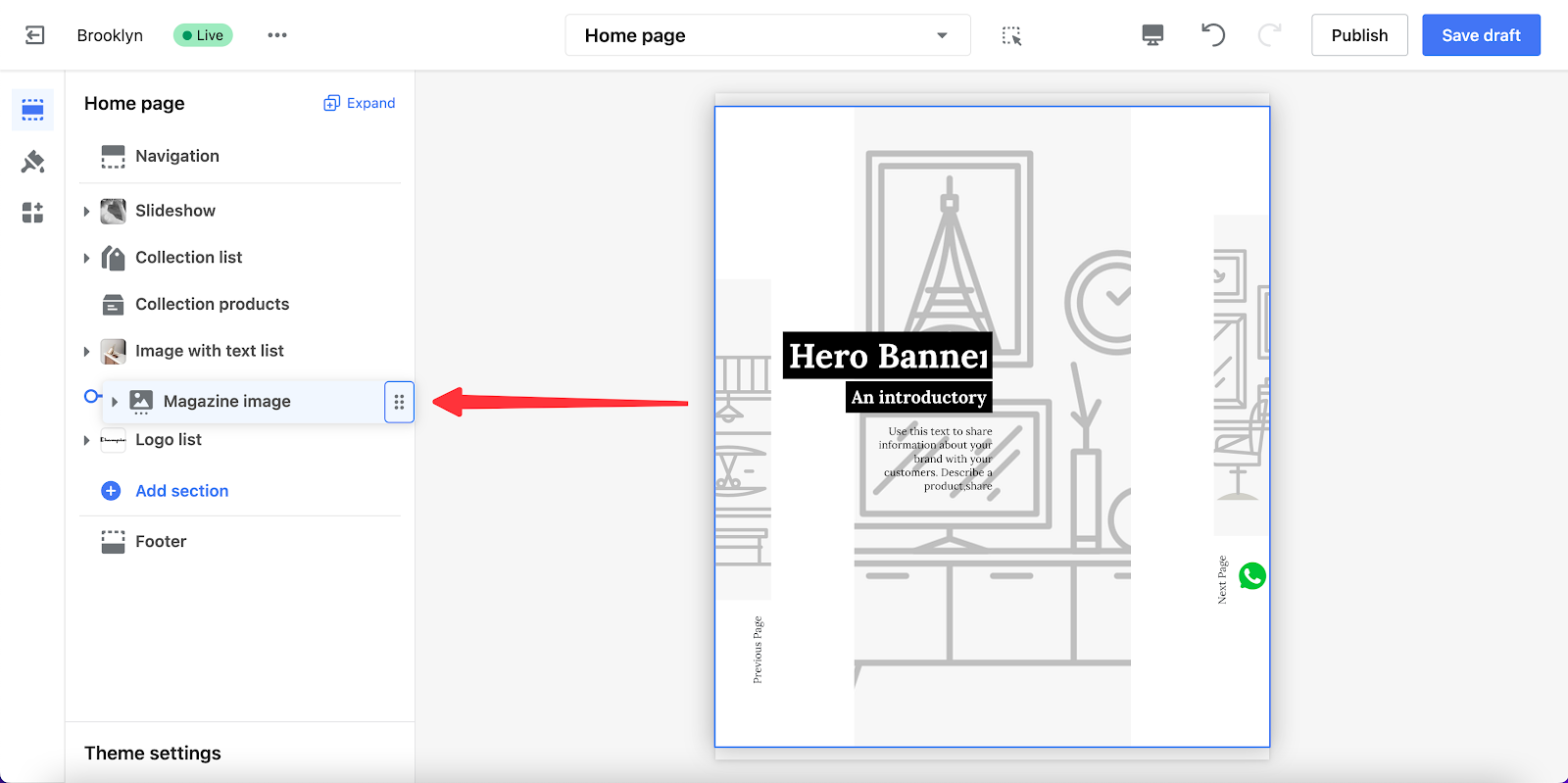 4. Clicking the section title will allow you to further adjust the properties of this section.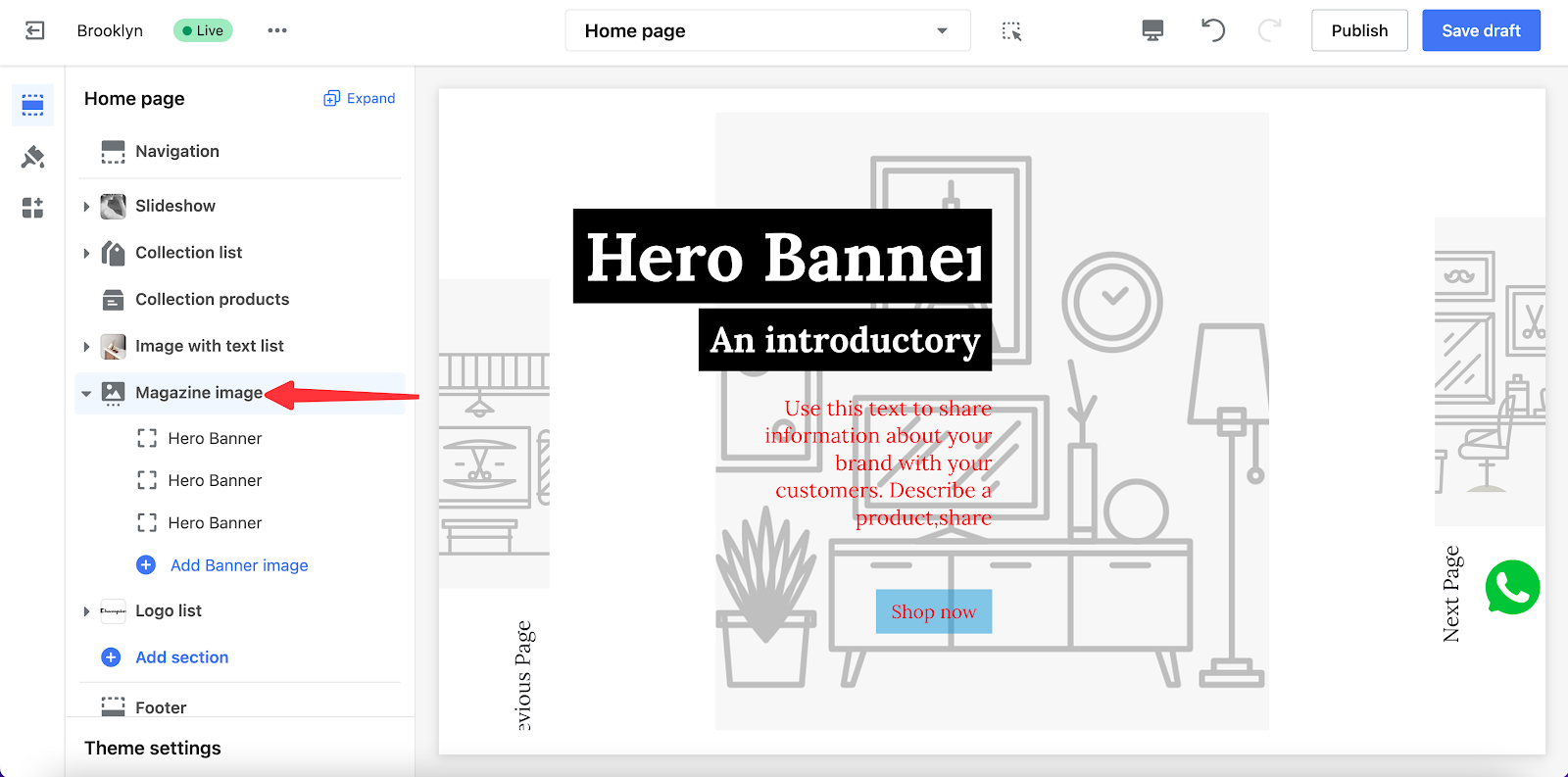 5. Below are 3 color swatches you can find to customize the text layout.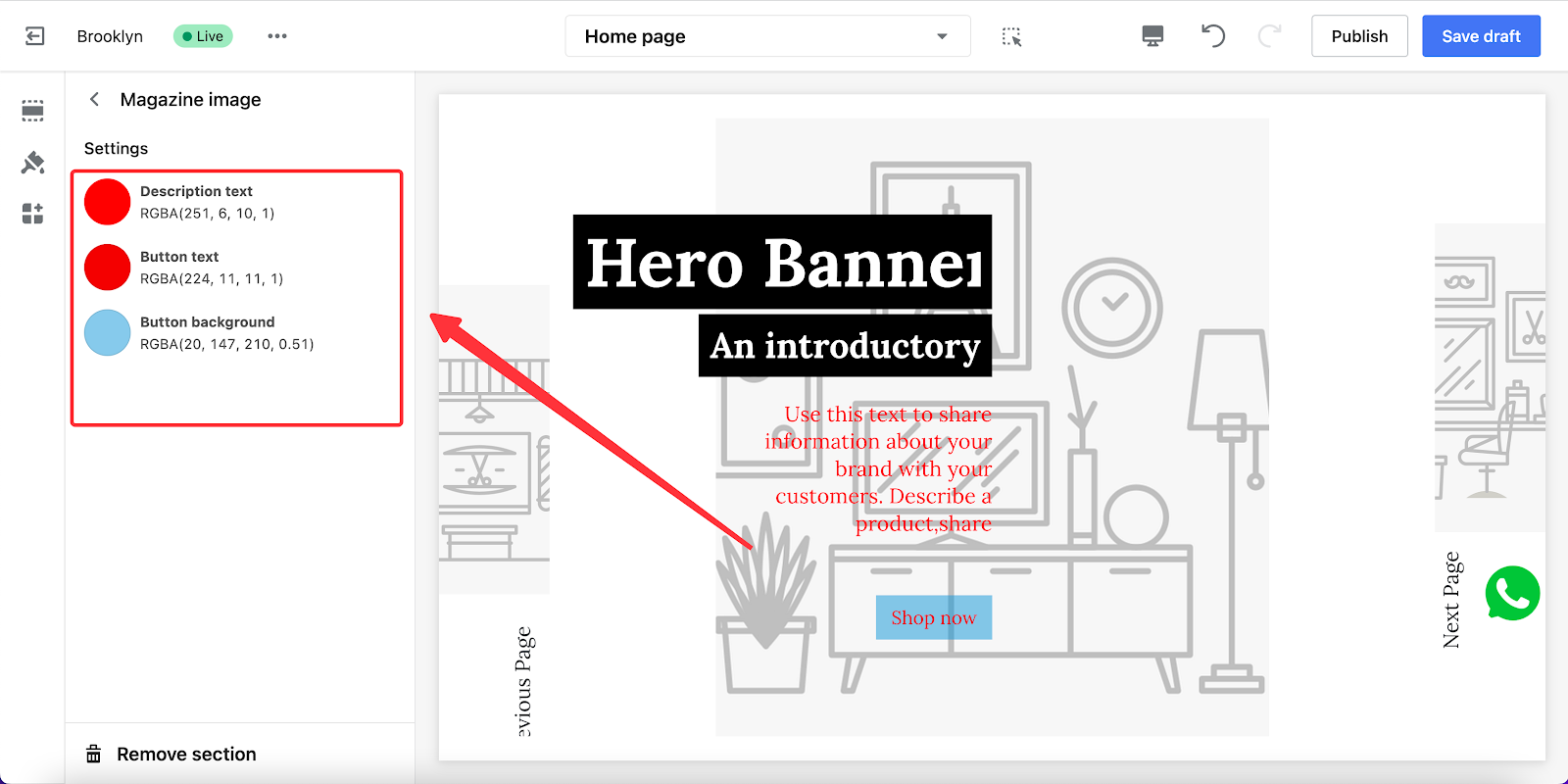 Setting up the magazine image section
1. Configure each individual sub block to complete the design of your brochure.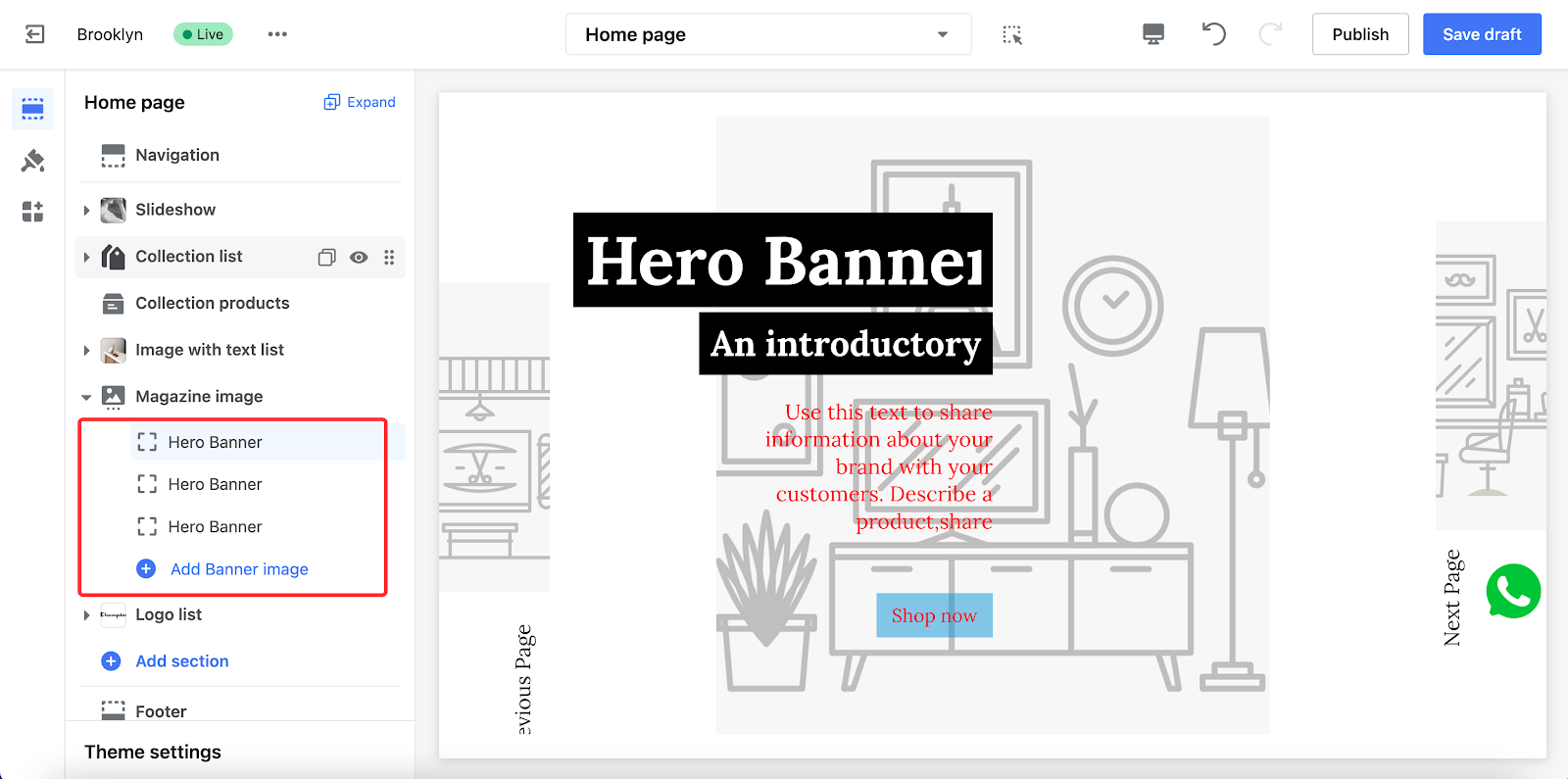 2. Click Select image to assign uploaded images from the library.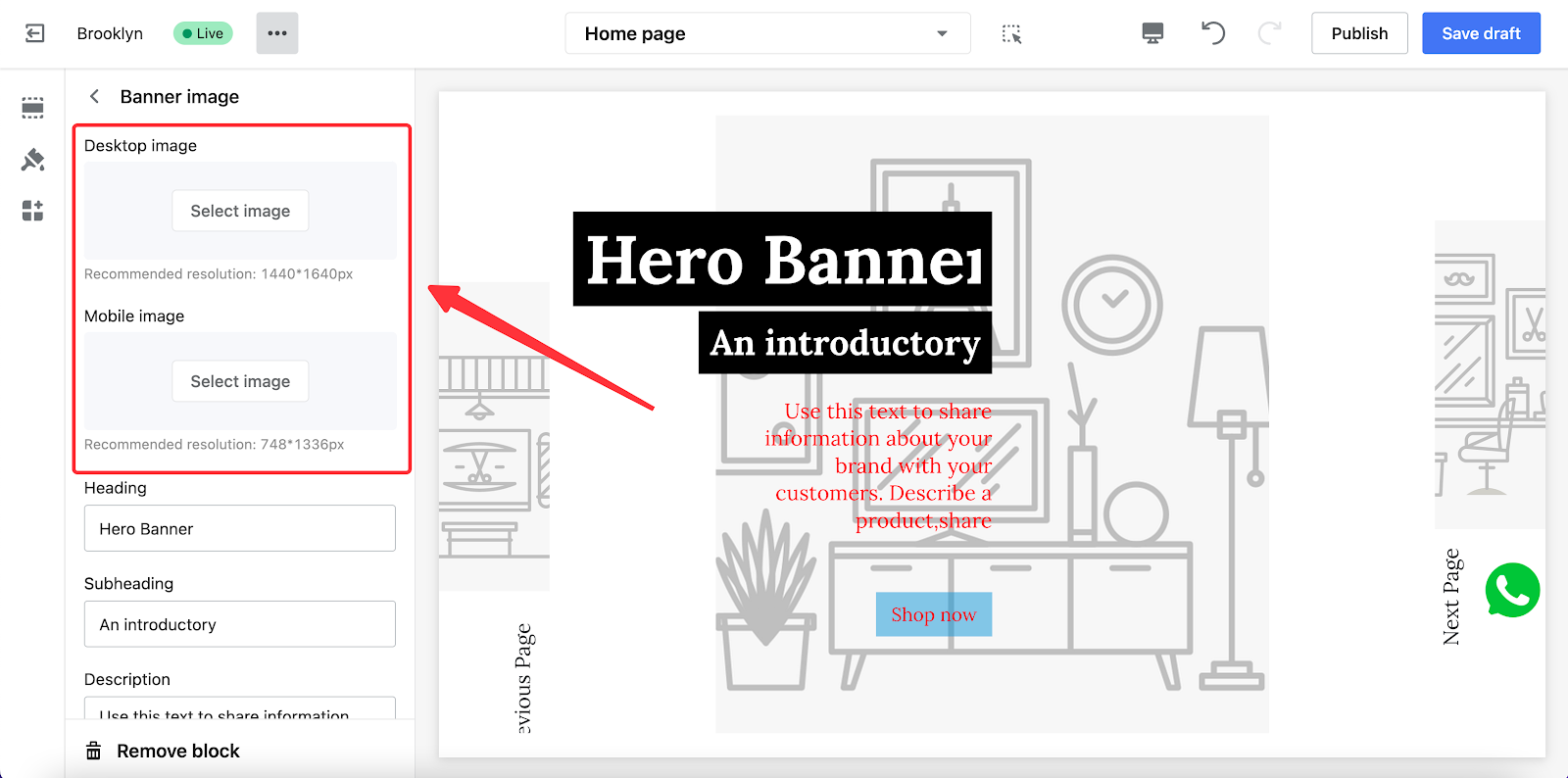 3. Edit your text displayed on the images with Heading, Subheading, and Description.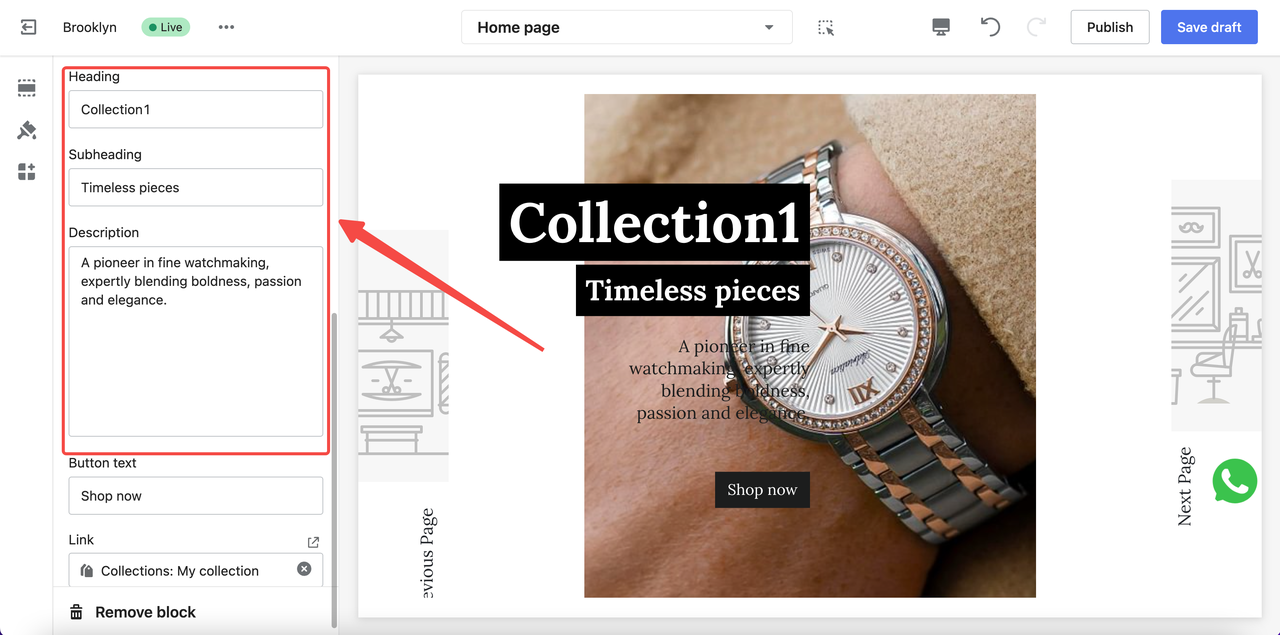 4. Set up your optional button to enable redirects to other pages of your store.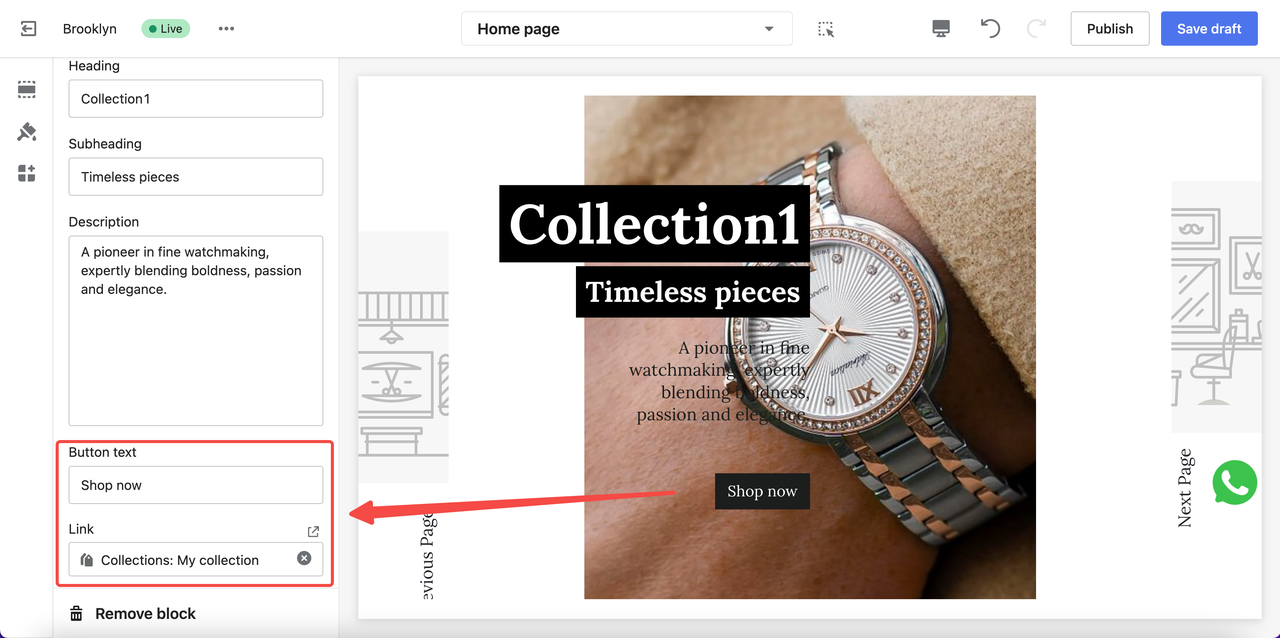 Putting your photos into digital booklets helps your customers understand what a brand sells. It is also a great alternative to enhance sales and marketing strategies with memorable visuals.
Related Topics