Creating an illustration features section helps you narrate your brand story with visuals. By setting up this section, you can display the first 5 products within a collection that you wish to promote.
This section is useful when:
You would like to showcase your collections with more photos to attract attention.
You want to leverage your store layout to create a unique shopping experience for customers.
Creating an illustration features section
1. Navigate to your Online store in Shoplazza Admin > Themes > in Theme library, click Add theme from the top right to create a new Hyde theme, or you may construct your webpages with any existing Hyde templates by clicking the Customize button.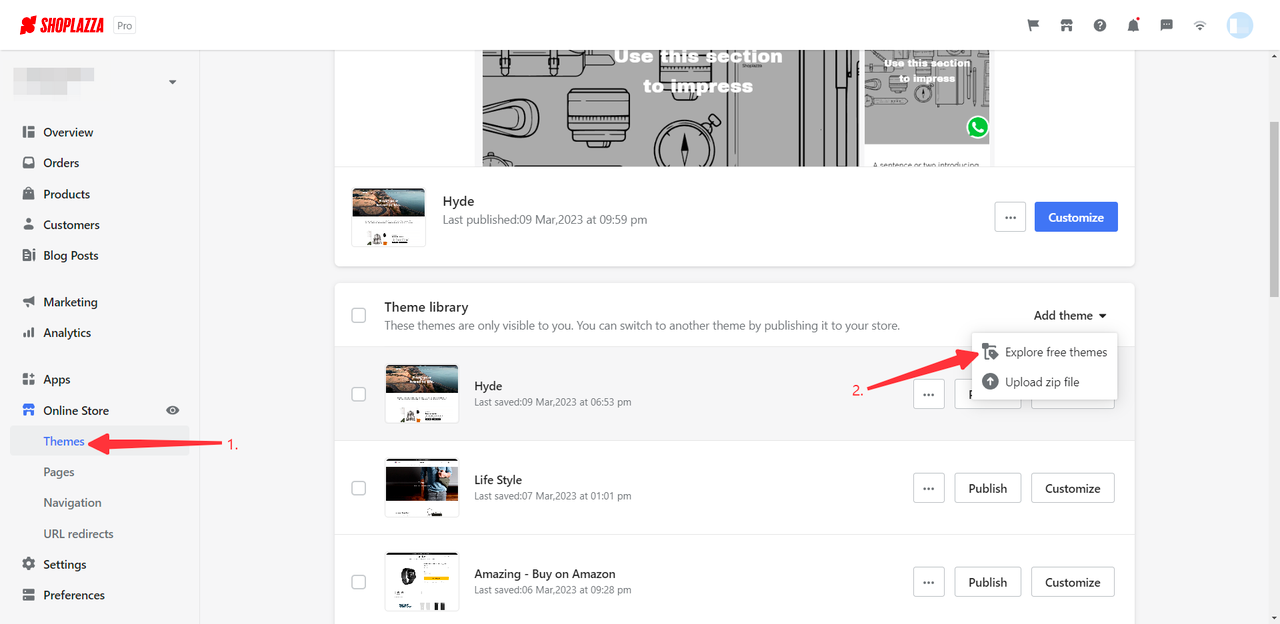 2. In the default Hyde template, click Add section to find the Illustration feature section and configure your settings.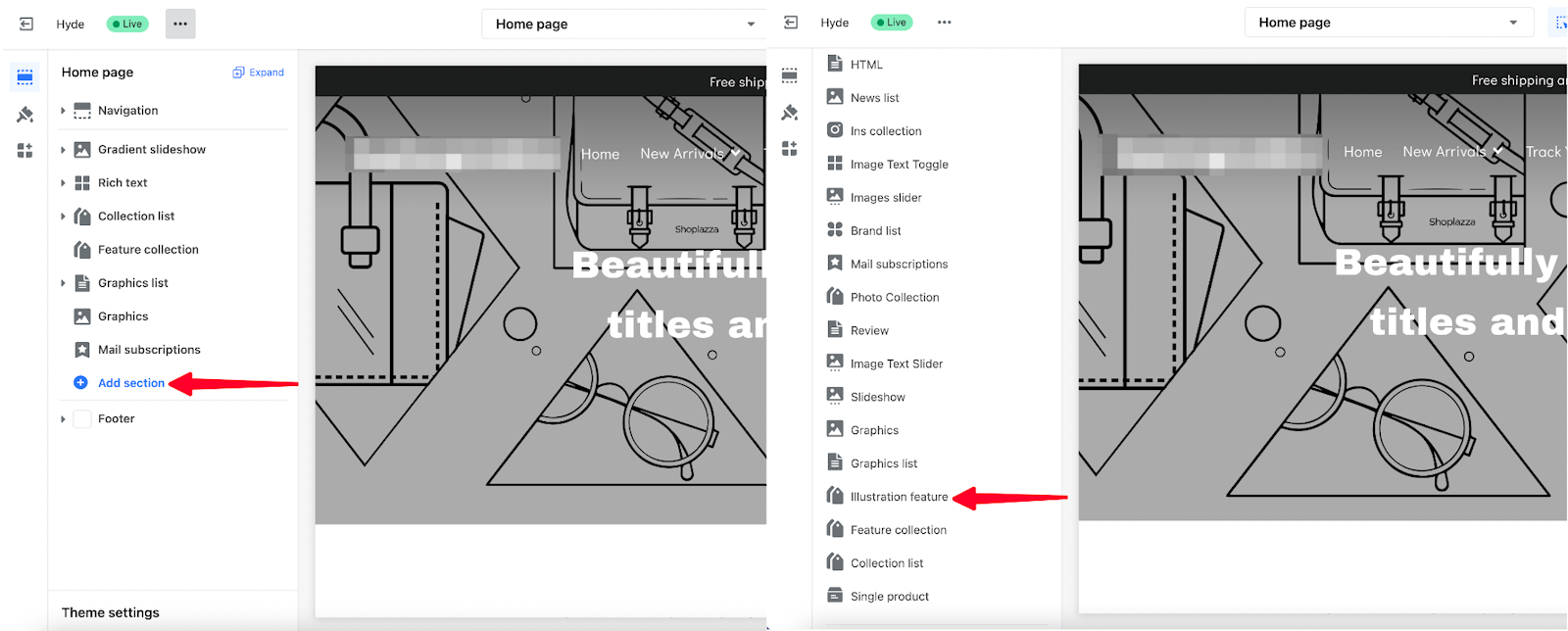 3. If you would like to reposition the Illustration feature section, use the Drag indicator to place it anywhere on the layout.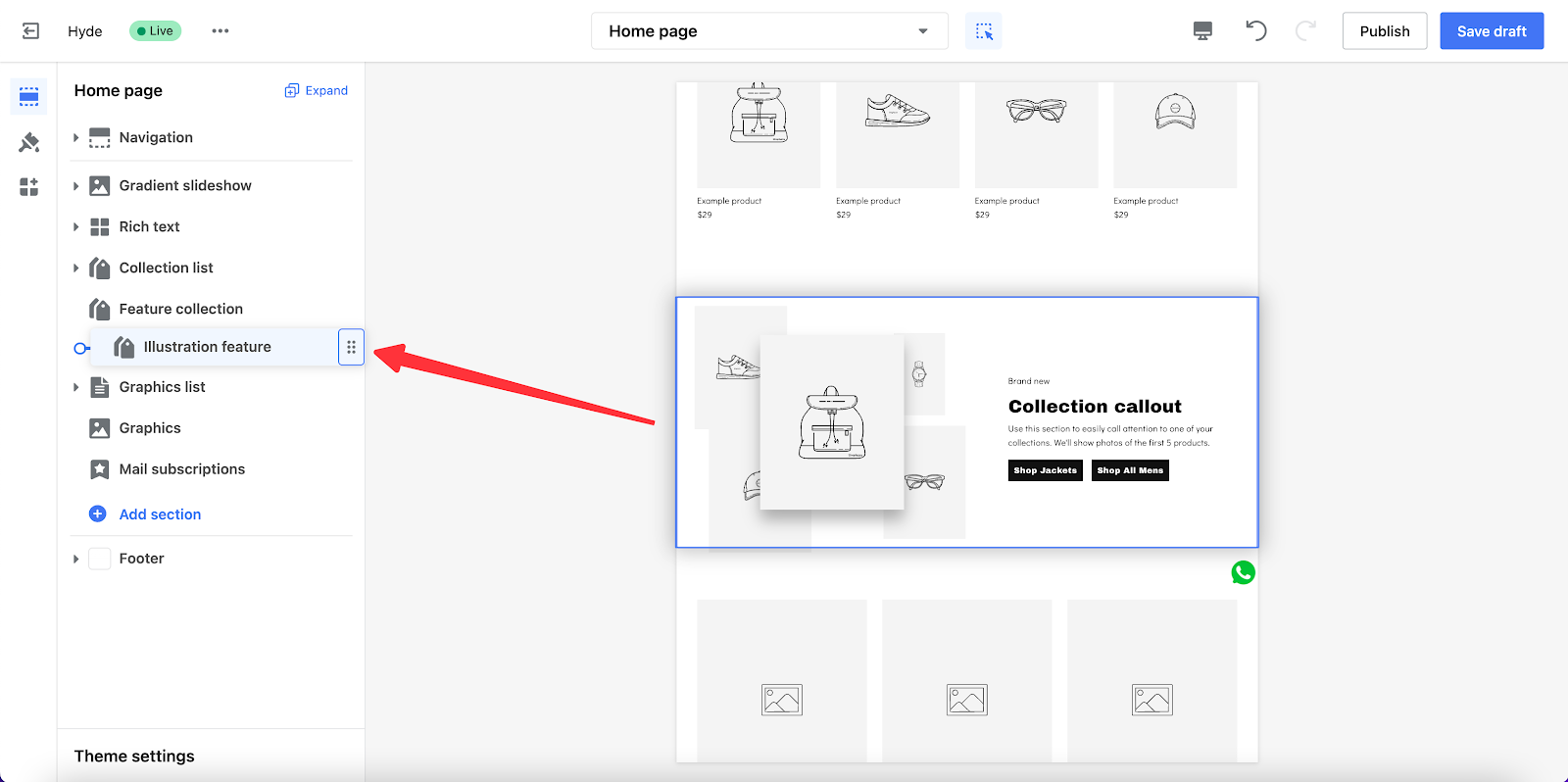 4. Clicking the section title will allow you to further adjust the properties of this section.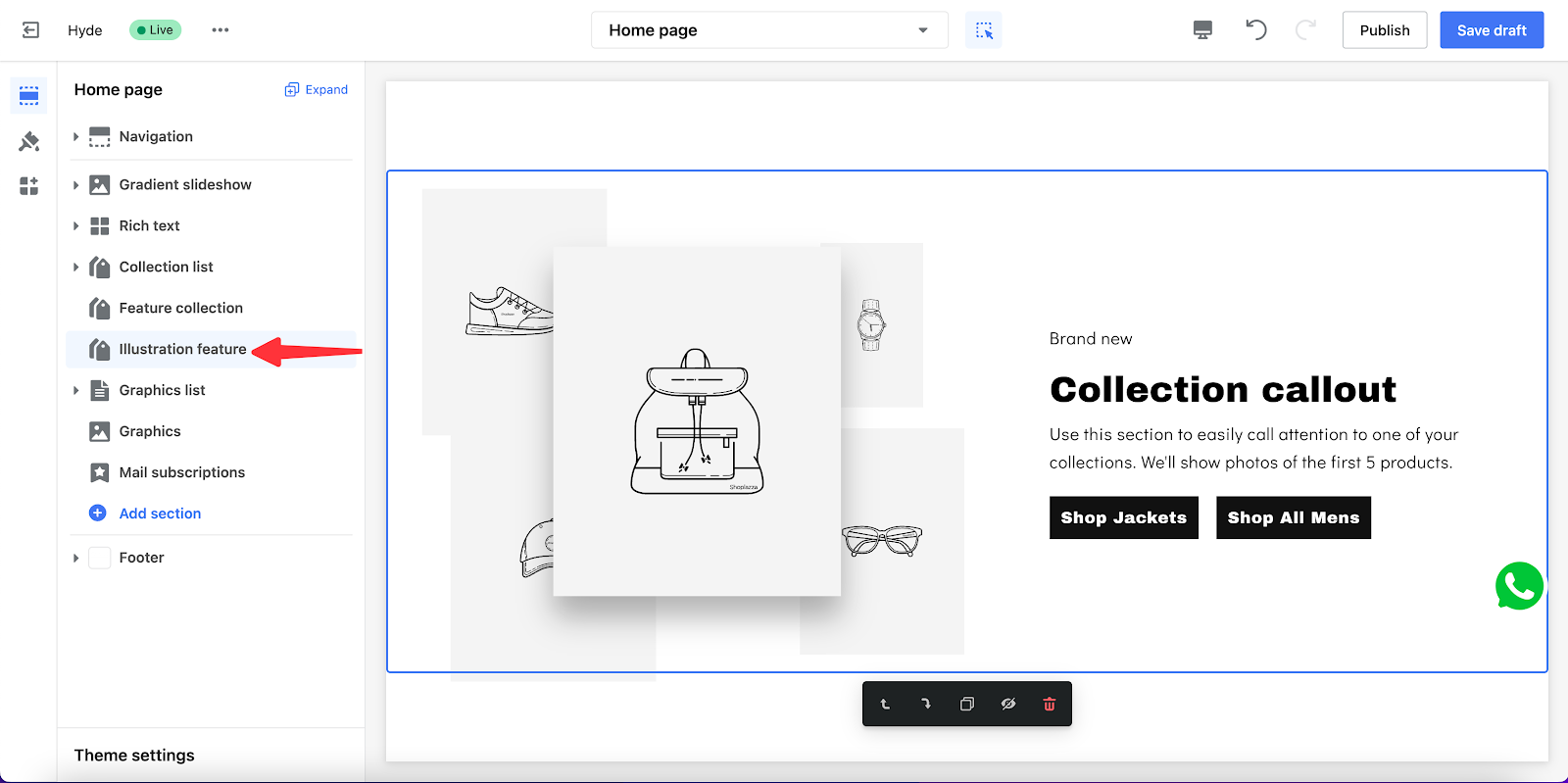 5. In the section settings, you are given the option to assign a collection from your store to this section.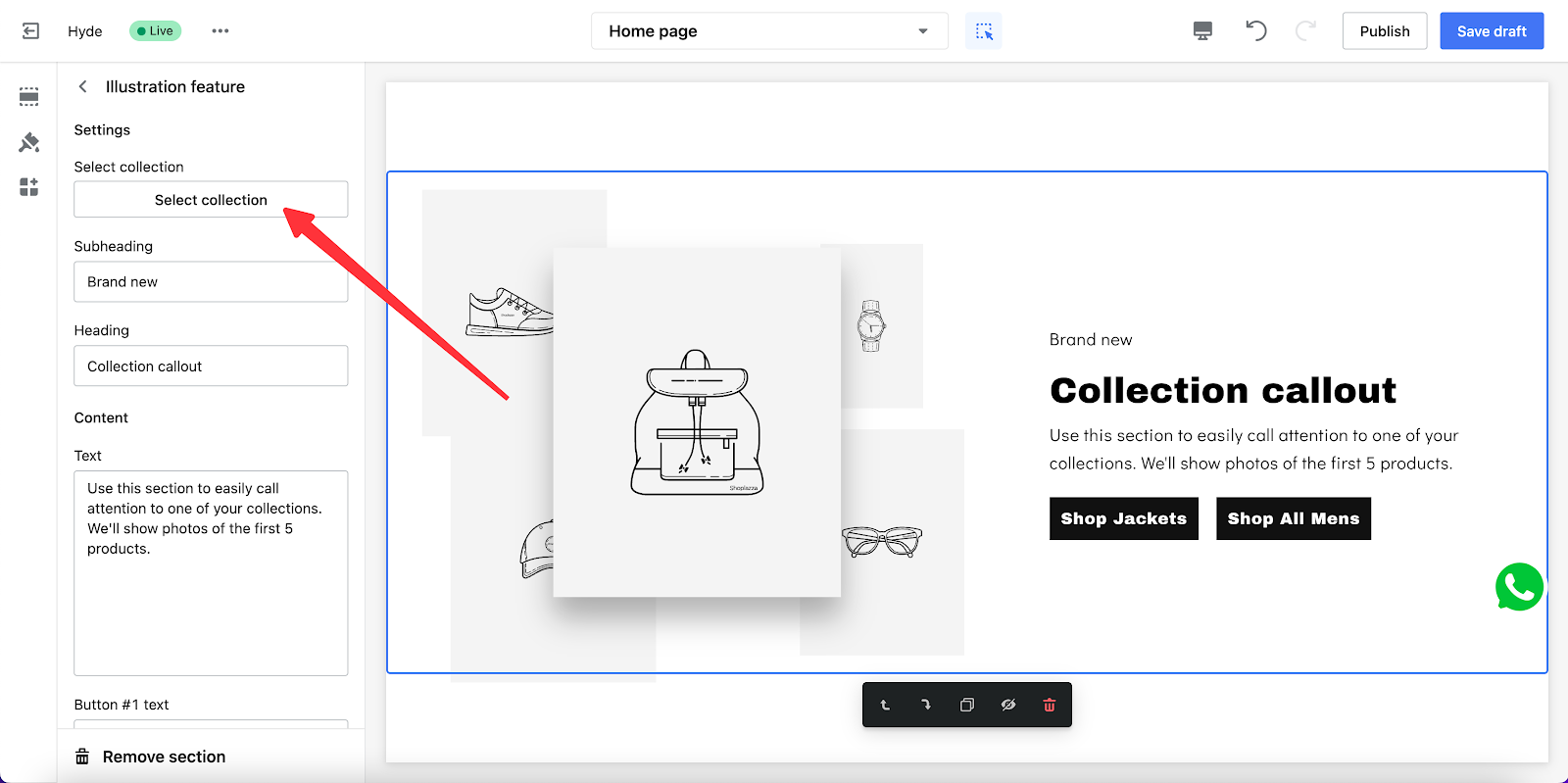 Headings text
Edit your Heading, Subheading, and main text content with your own descriptions.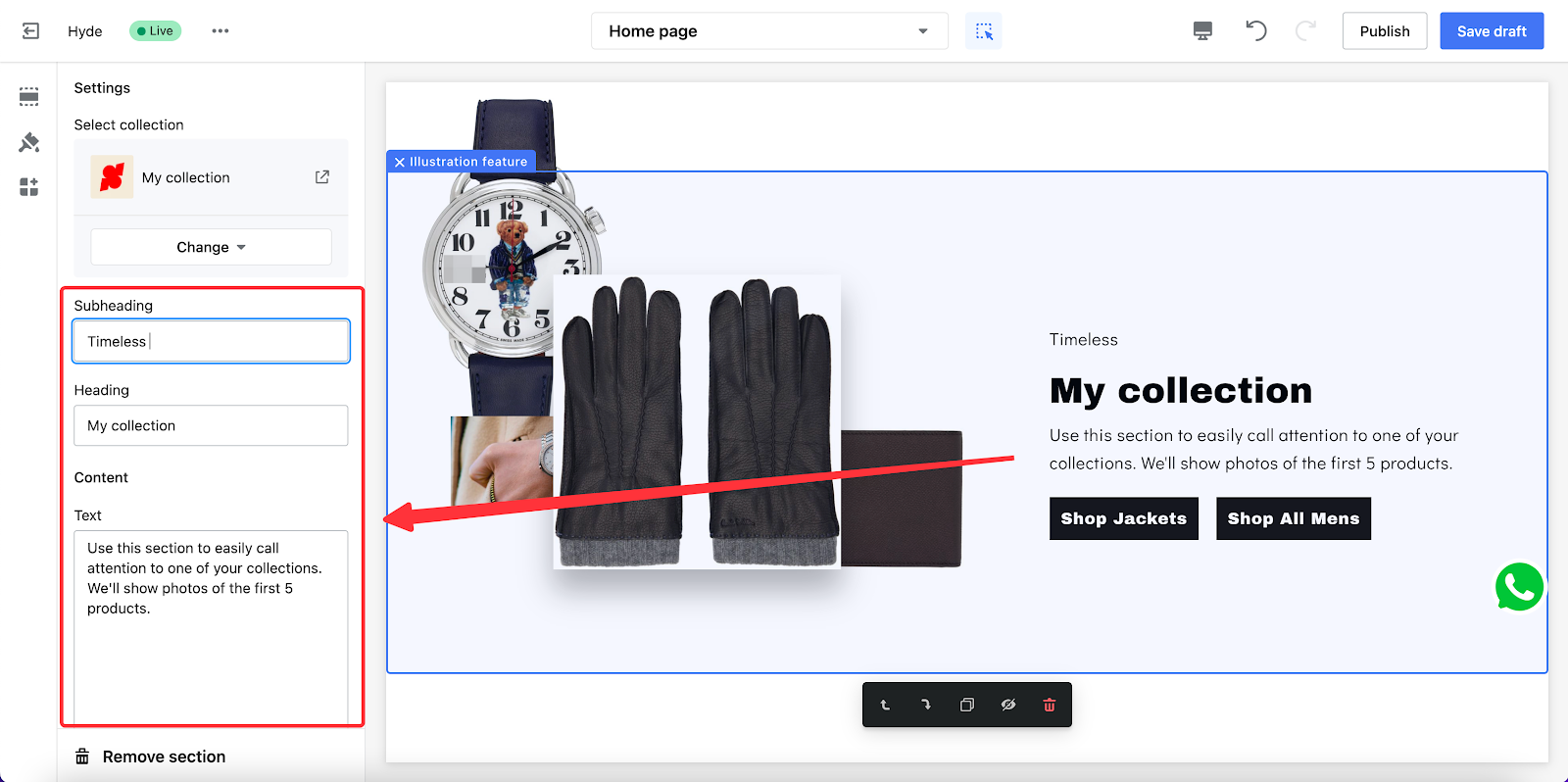 Buttons
1. Here, you are also given more options to adjust button settings.
Button text: managing the text displayed on your buttons.
Button link: Link buttons to your other webpage content and redirect traffic.
Layout: Reposition your images to left or right.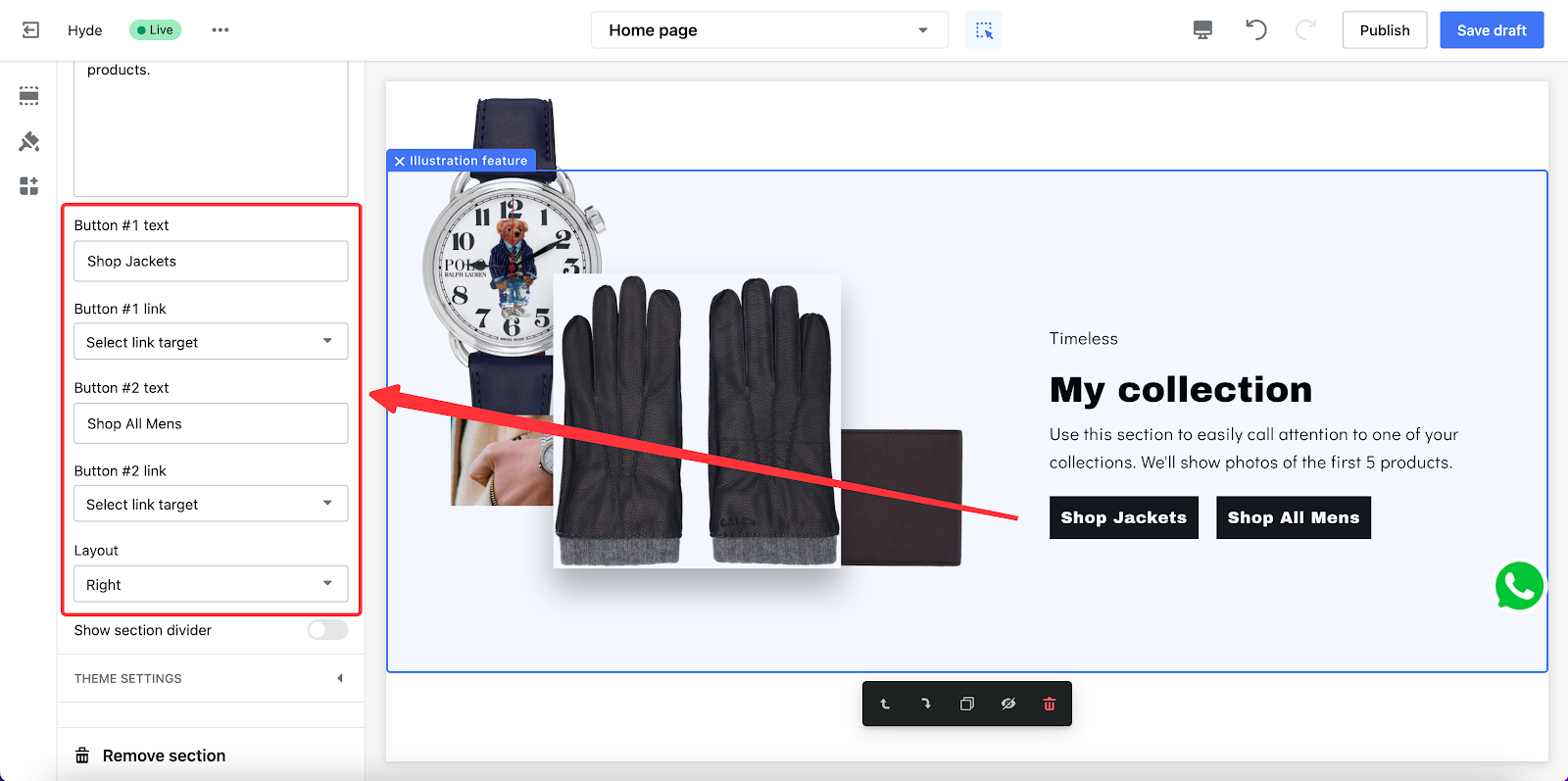 Section divider
1. Click here to show the section divider for a more apparent section division.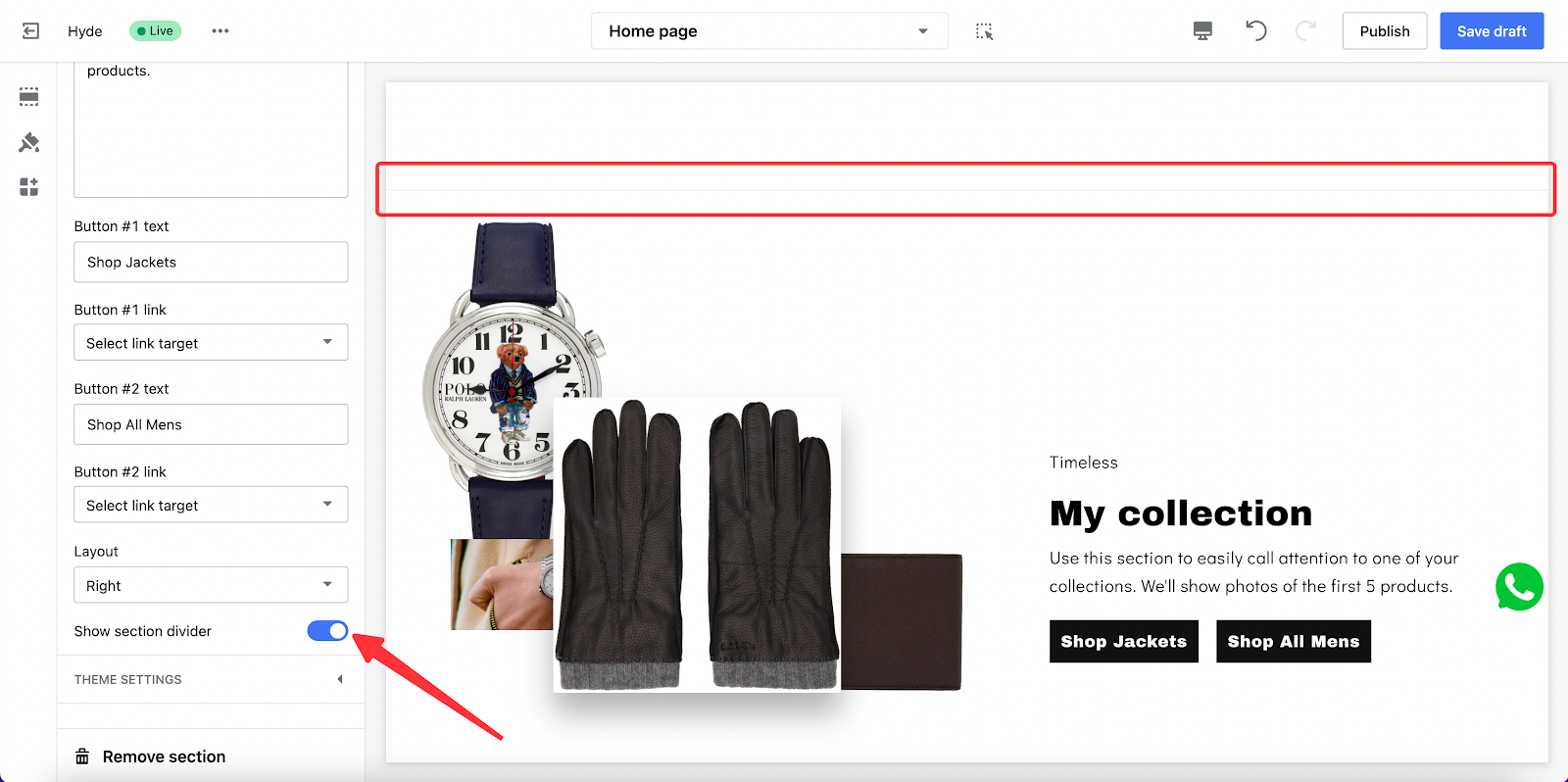 The illustration features section is your dynamic image and text section that visualizes your collection content. Setting up this section enables customers to have a preview of your products before going to the details.
Related Topics