TikTok Multi Pixel app plug-in uses in-depth technology to show data tracking and enhances the effect of advertising. You can create a TikTok Pixel by downloading the Multipixel app from your Shoplazza app store.
Before you can create your TikTok Pixels on Multipixel App , refer to this guide on getting a TikTok Pixel ID.
1. From your Shoplazza Admin > Apps and click Visit App store.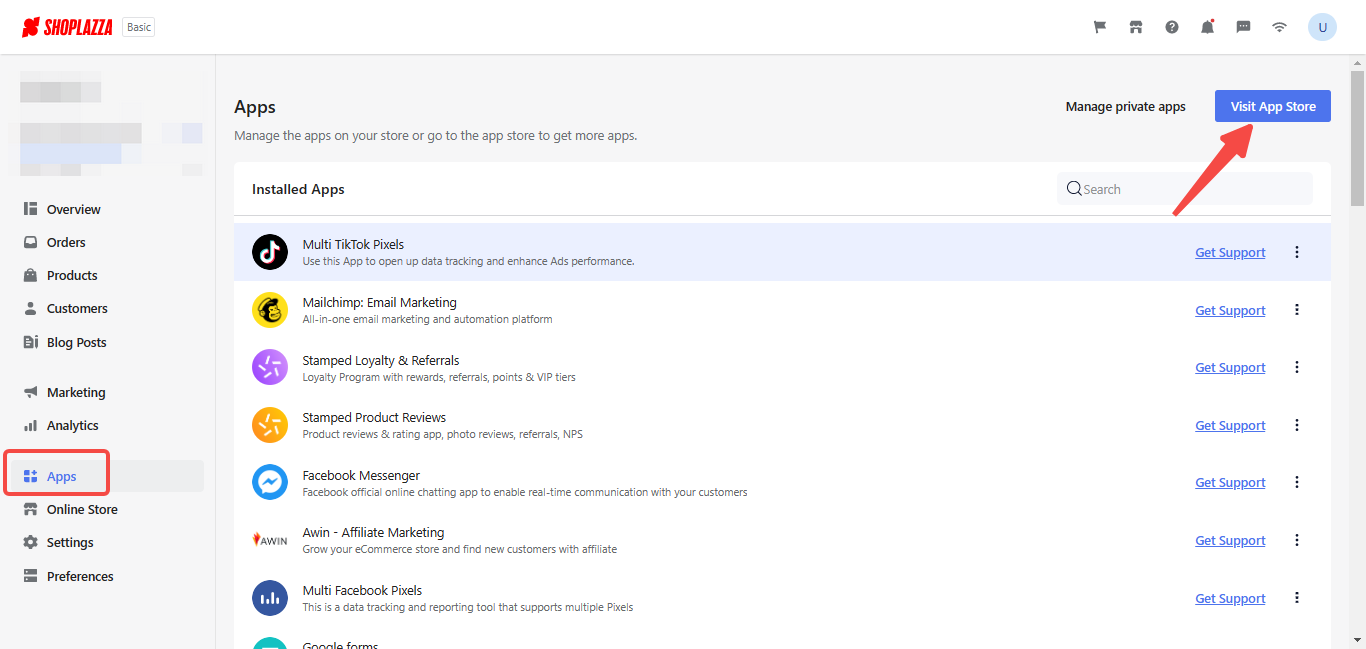 2. Find the Multi TikTok Pixels App and add it to your store.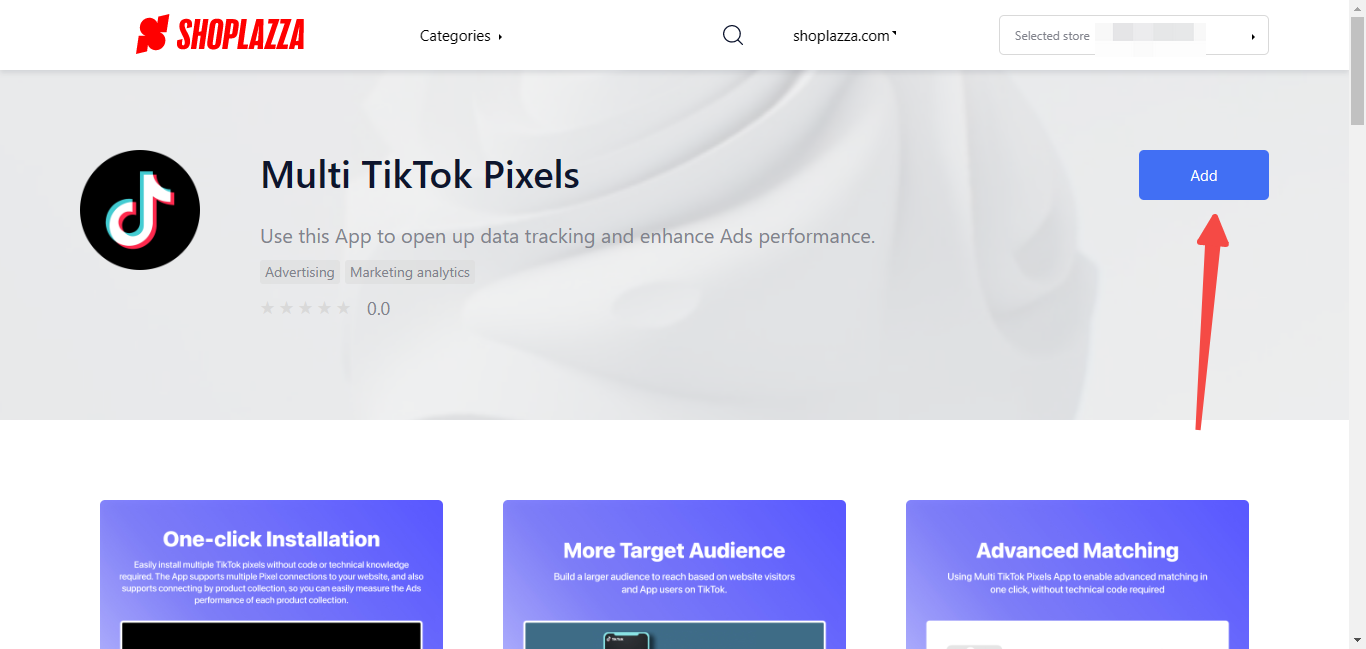 3. Once the app is added, you can open the app and click on Add TikTok Pixel.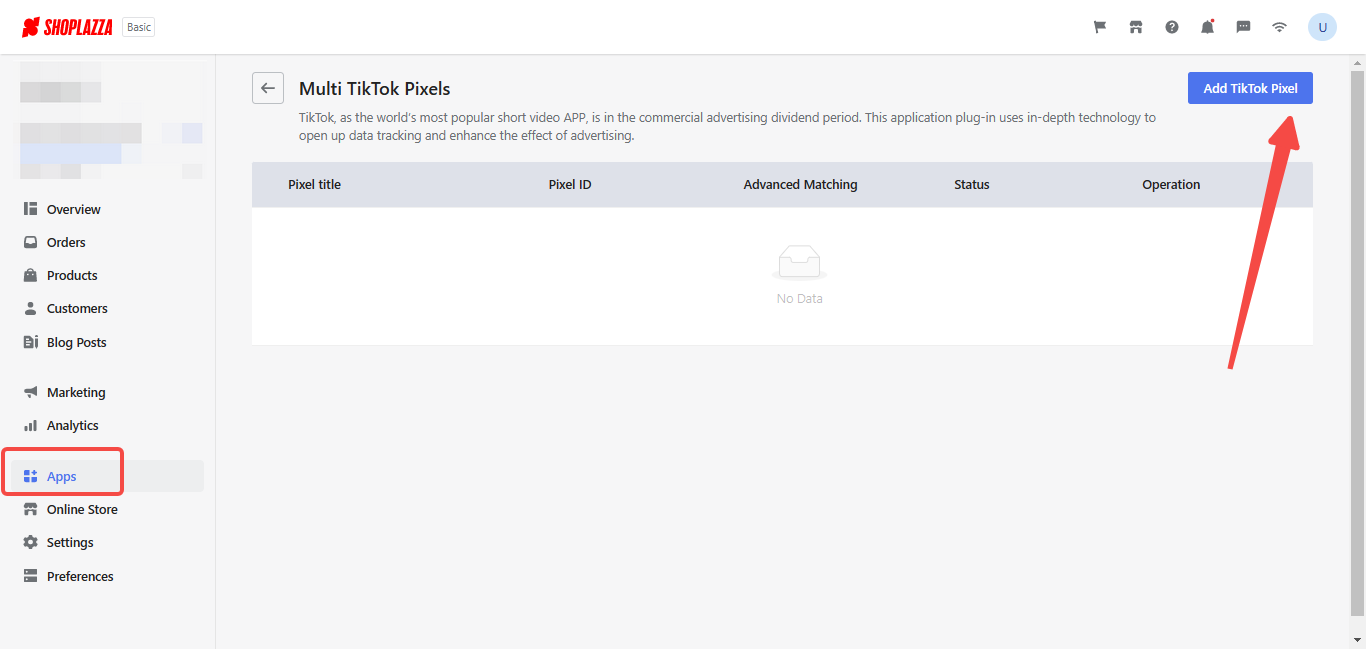 4. Here you will add you pixel title, and paste the TikTok Pixel ID that you have created on your TikTok Ads manager account. You can also change the status of your pixel by enabling or disabling it.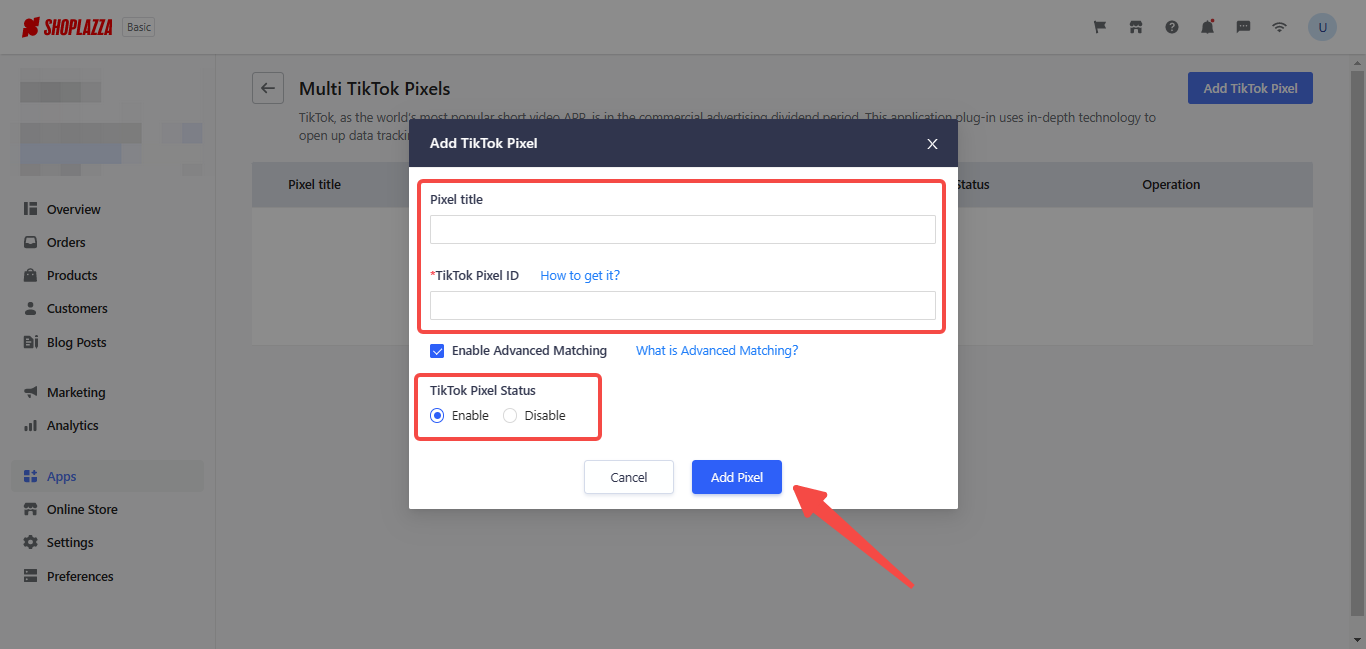 5. From the main page of your Multi TikTok Pixel app you can edit or delete the TikTok Pixel.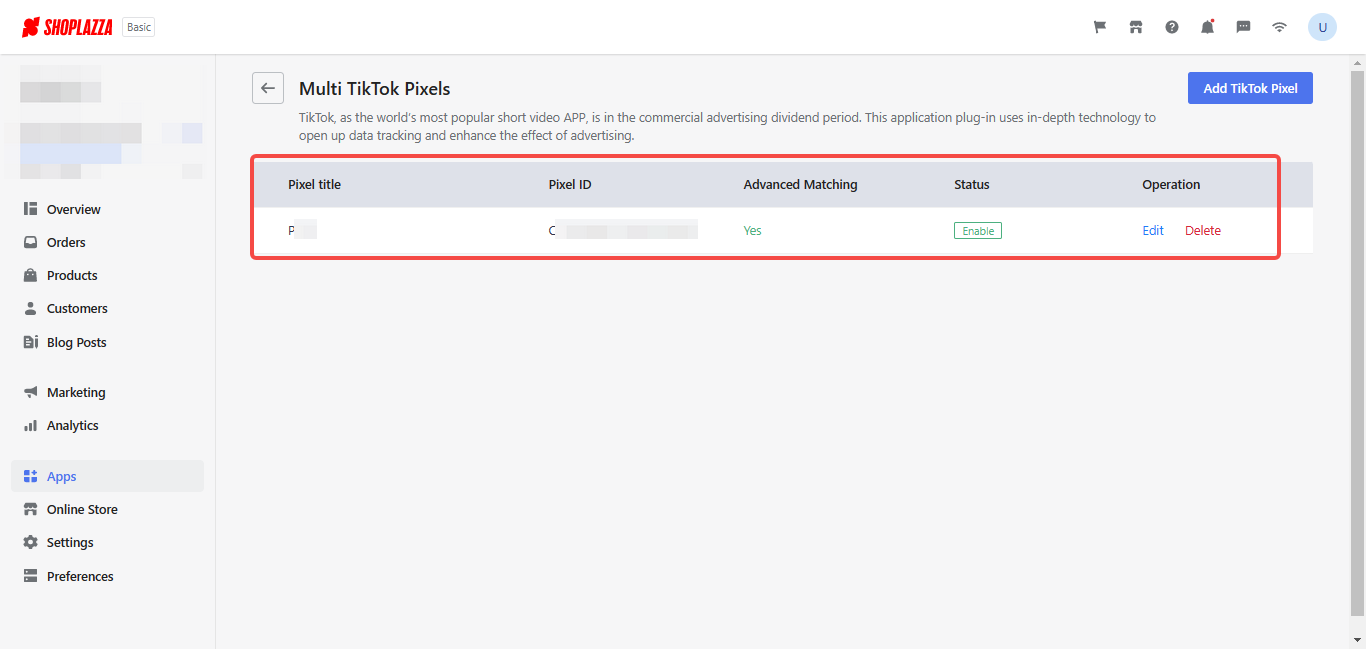 After creating your pixel, you can optimize your TikTok ad campaigns and measure its performance.
Related Topic