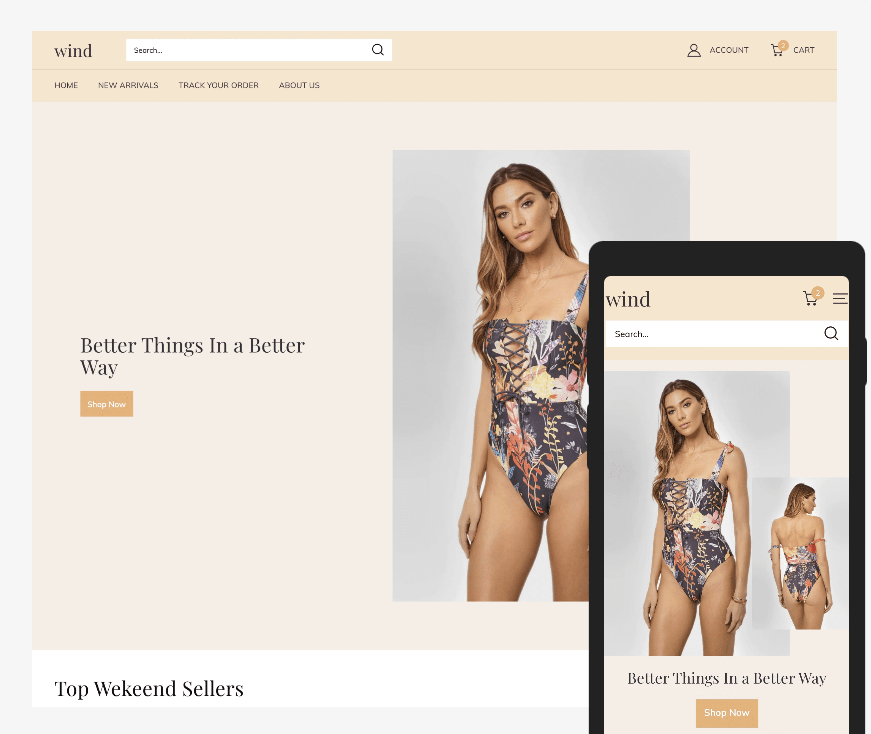 Dropshipping is becoming a more popular strategy for selling online. Dropshipping is used by certain businesses in almost every industry, and can be a great cost, time, and space saving measure for e-commerce businesses of all sizes.
Our Wind theme was built for the dropshipper in mind. It requires minimal setup to get your dropshipping business started and your products are showcased with a modern design and feel.
Features
Sticky Header option that stays on your screen while scrolling through the page.

Built-in Mega Menu feature that shows several menus from one dropdown.

Built-in features that focus on improving conversion rates (such as newsletter and exit popups).

Modern and easy to read fonts for visual aesthetics.

Fresh design for your images by showcasing them in a pleasing look.

The ability to open a dropshipping business fast and efficiently.

25 features such as Text Columns with Images, Collection List, Customer Reviews and more!
The new standard in customizability and speed
Use drag-and-drop sections and blocks to create custom pages throughout your store without special coding. The Wind theme comes with flexible, well-designed blocks for images, products, video, and more.
Preview the Wind theme here .