Shoplazza comes with a built in Gallery section that you can use to create a gallery for your products in theme editor. Creating a gallery section for your store is a great idea to showcase your products. Your customers can browse through products you choose to display. These image galleries can be embedded with images, and can be linked to other media types for customers to learn more about them.
Creating a Gallery section
1. From your Shoplazza Admin, go to Online store > Themes > And click the Customize button.
2. Once in the theme editor, click the Add section to see more available sections for this theme.
3. Under THEME SECTIONS, select the Gallery section.
4. The gallery section comes with 6 default blocks to insert images. You may click on each to edit properties.
5. You can delete an entry by clicking Remove block in image block
Images
1. Here, Add an image to your gallery by selecting Select image.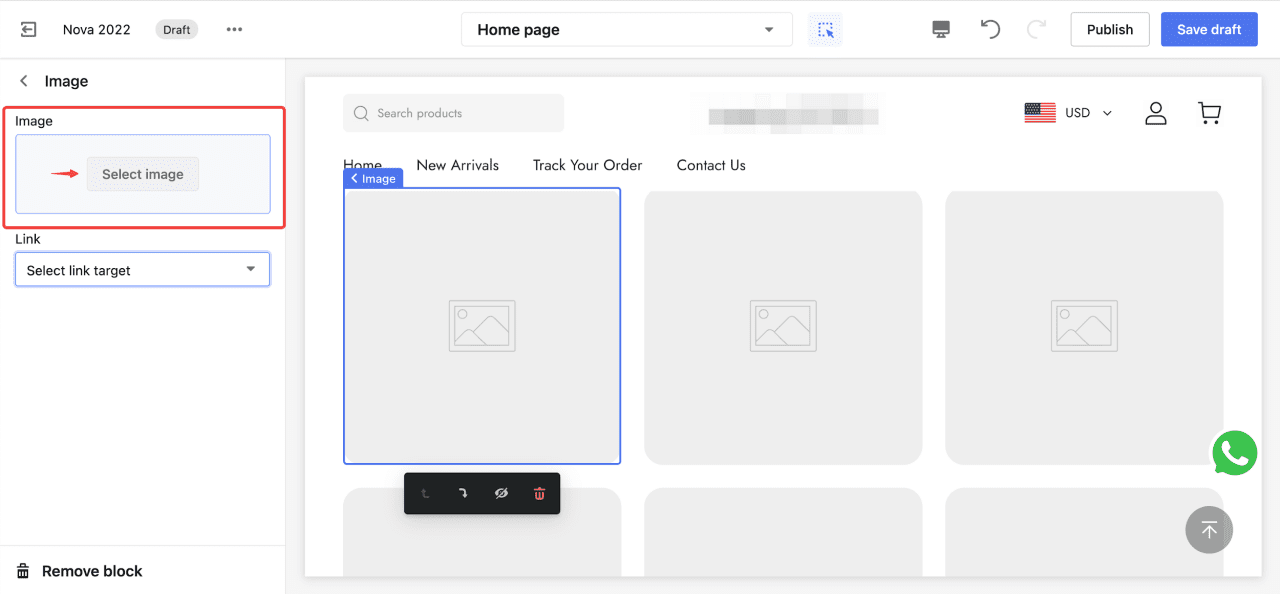 2. Upload the image you would like to use for this product here. If you have images that you uploaded previously, you will find them here.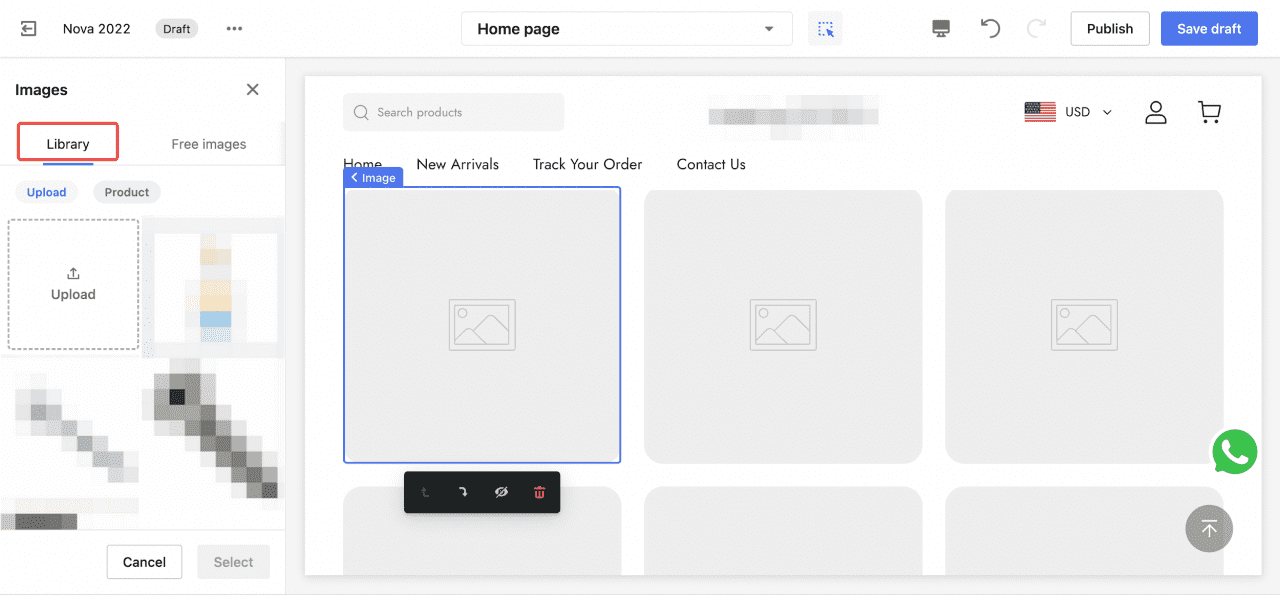 Assigning Target links
1. Under the Link section, click Select link target to redirect customers to other pages. Here you have the option of linking the clickable images to other pages of your store eg. Home, Collections, Products and etc.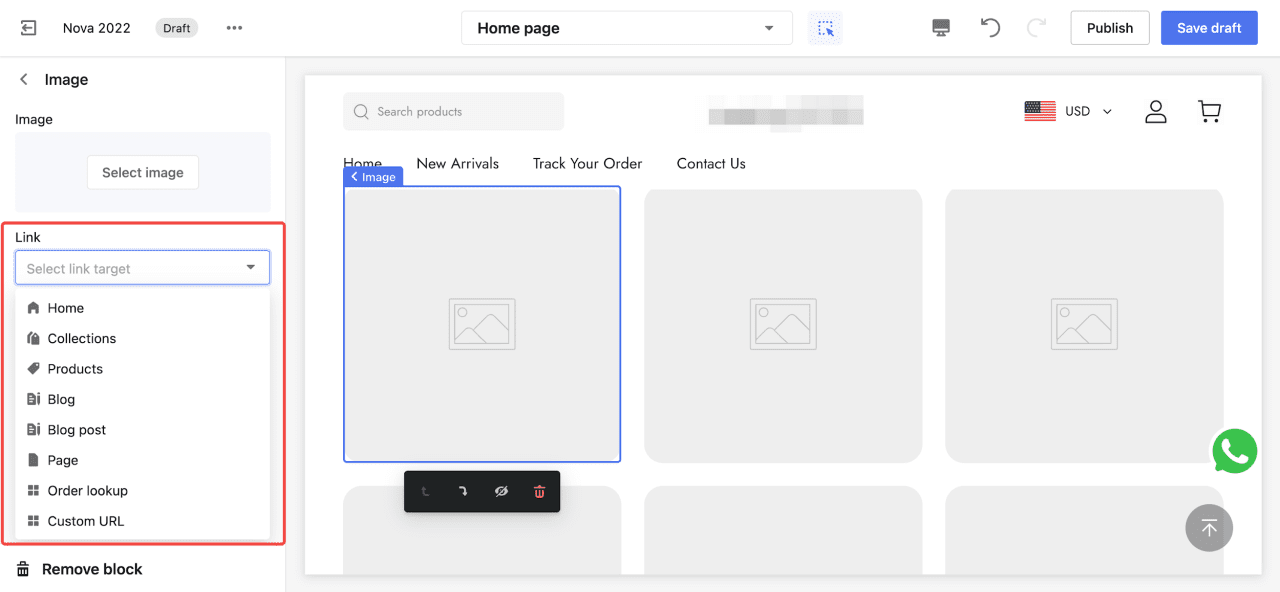 Once you're done editing your Gallery section, click Save draft to continue editing later or the Publish button to have your gallery section go live.