Setting up the default payment method for paying store bills in Shoplazza is a quick and easy process. Here are the steps you can follow to set up the default payment method and ensure that plan subscriptions and commissions are deducted from the correct card.
1. From your Shoplazza admin, go to Settings > Plan and Billing and click on Manage payment methods.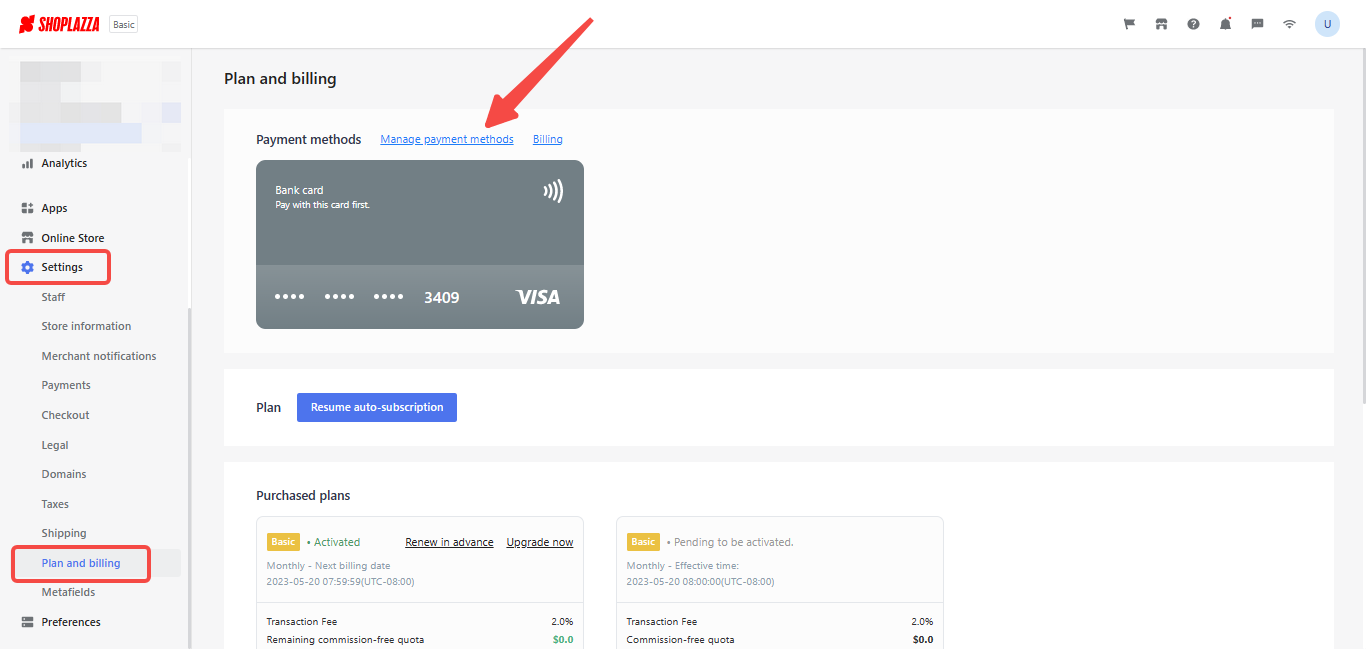 2. On the Manage payment methods page, locate the bank card you want to use as the default payment method, click on More, and then click on Set as Default.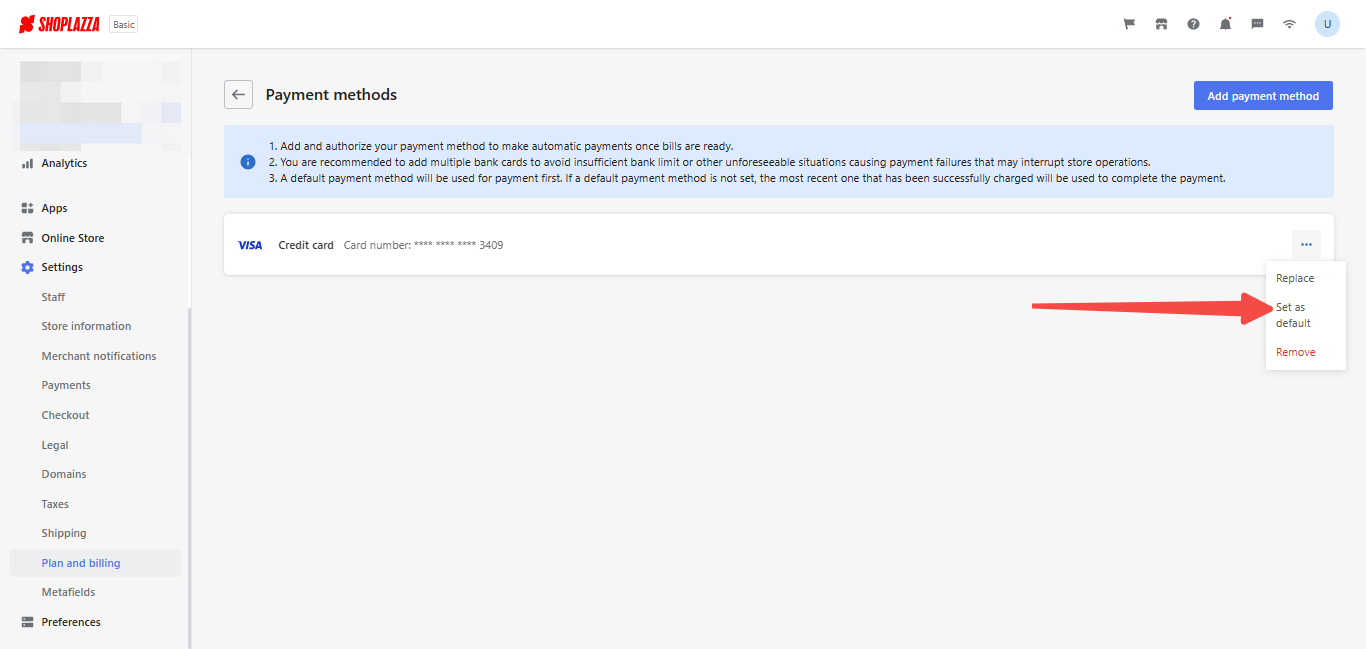 3. The default card tag will be displayed after setting it as the default.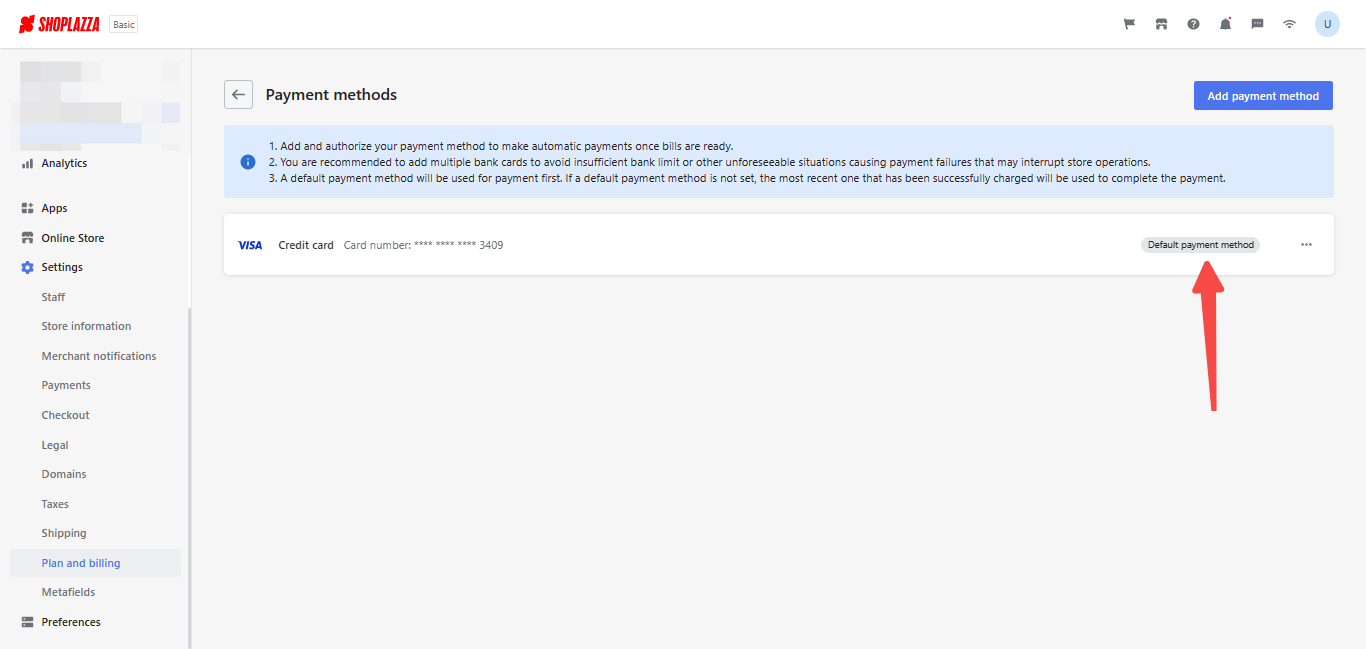 4. If you want to remove the default setting, click on Remove default setting. This will remove the default tag and the card will return to its original status.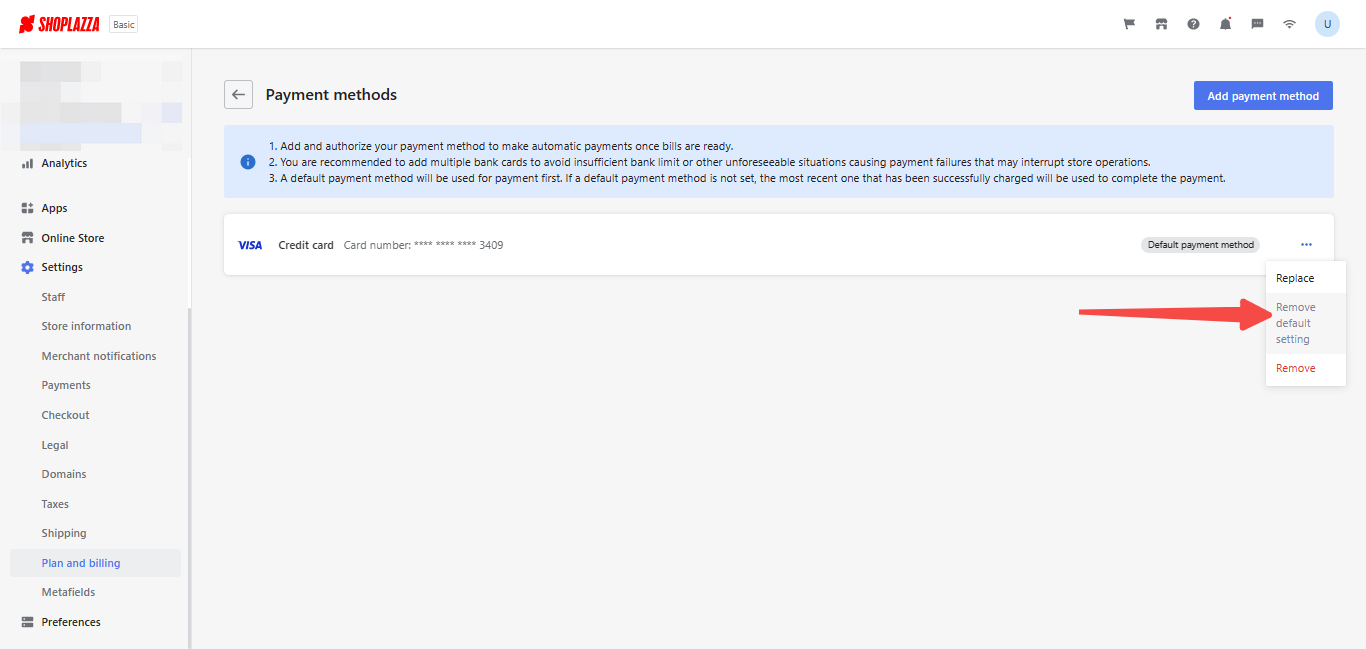 Note:
After setting up the default card, the plan subscription and commission will be deducted from the default card first.