When you pay for the store plan bill, you can enter the coupon code for a fee deduction.
1. From your Shoplazza admin, go to Settings > Plan and Payment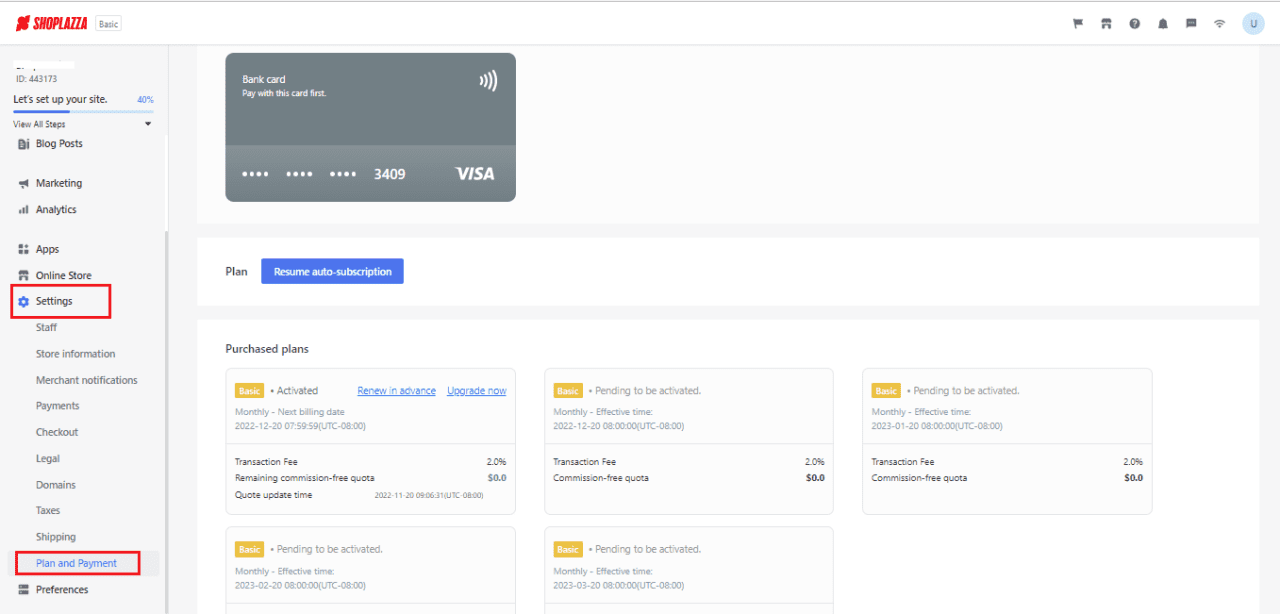 2. In the Purchased plan section, click Renew in advance or Upgrade now.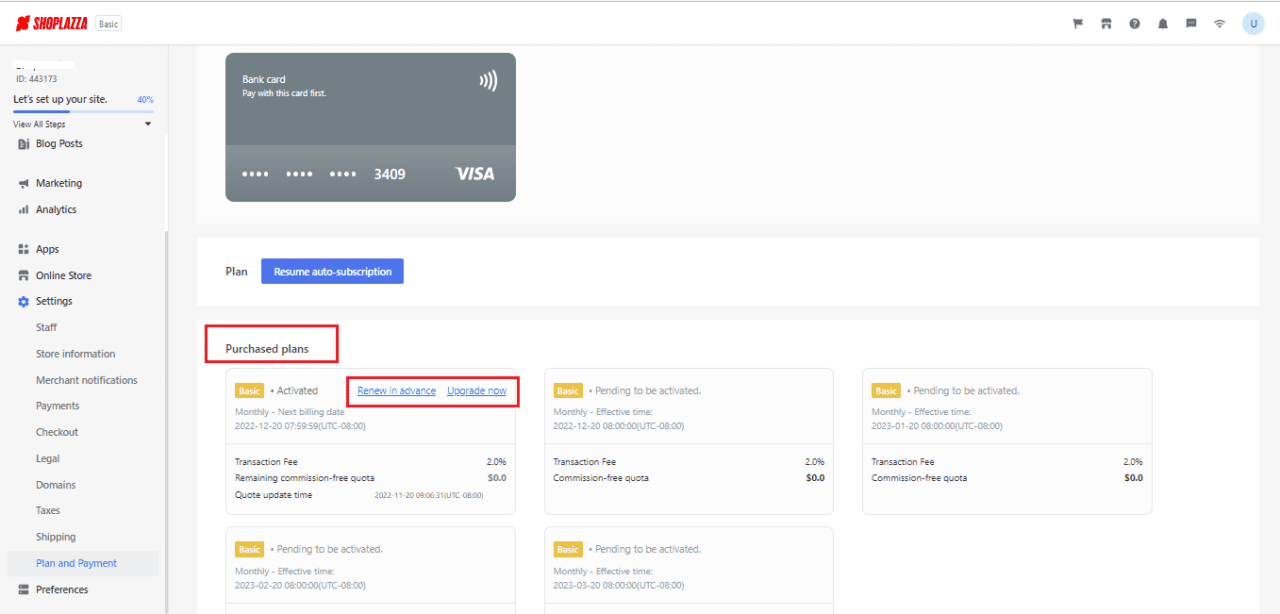 3. Enter the coupon code you have and click Apply.
If the coupon code is incorrect, an error message will be reported. If the coupon code is available, the discount prompt will be displayed, and the discounted price can be seen in the pop up.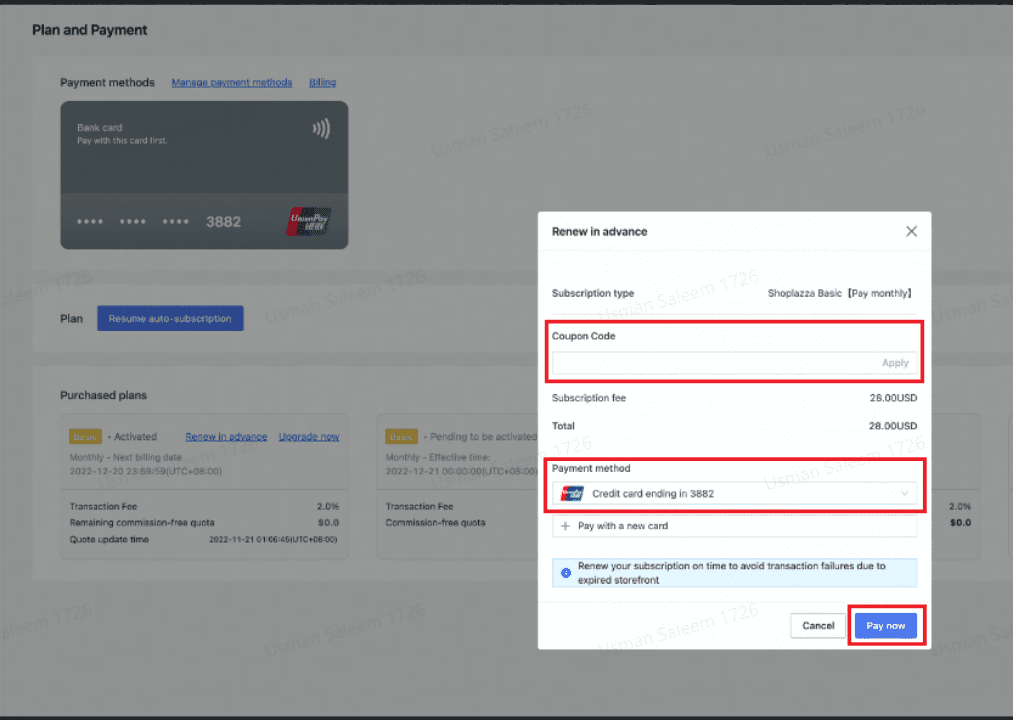 4. According to the discount information, select a bank card to pay the bill.
Note
The coupon code supports up to 16 characters.