A coupon code is a unique code that can be used to obtain a discount or special offer when purchasing a product or service. In the context of your Shoplazza subscription plan bill, a coupon code can be applied to the total monthly bill to reduce the amount that needs to be paid.
To use a coupon code for your Shoplazza store plan bill, you can follow these steps:
1. From your Shoplazza Admin > Settings > click Plan and Billing.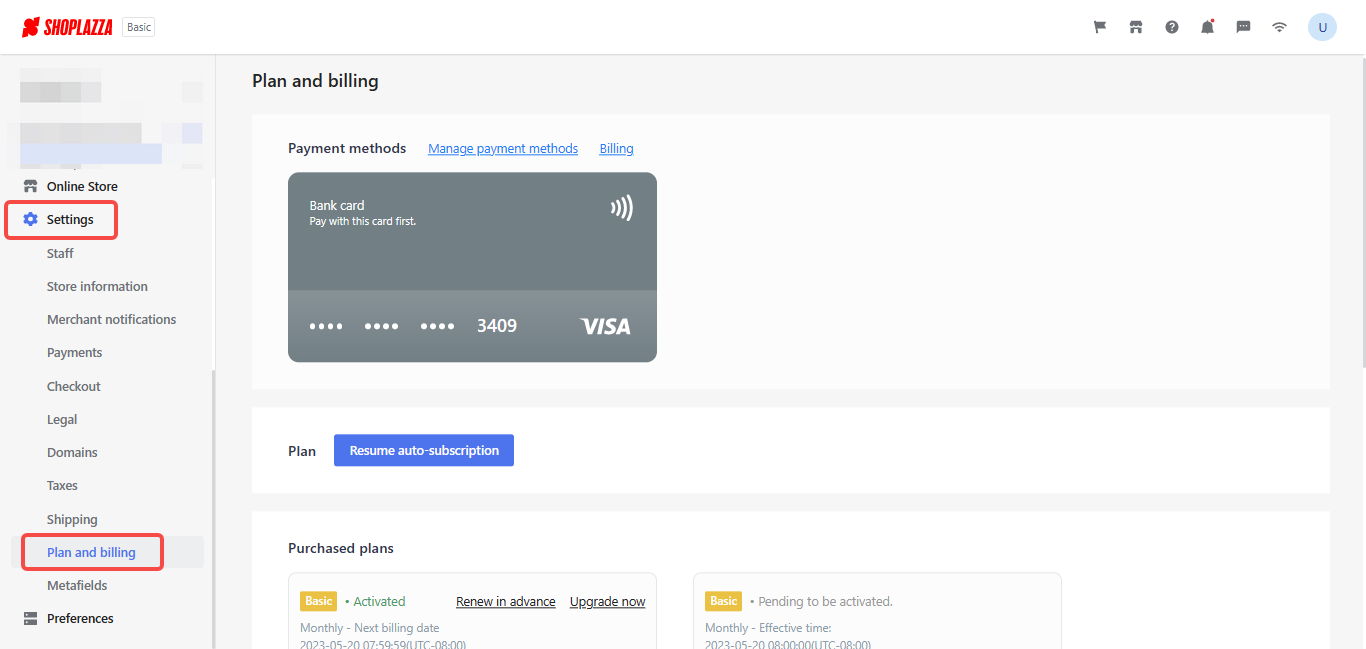 2. Under the Purchased Plans section, click Renew in advance or Upgrade now.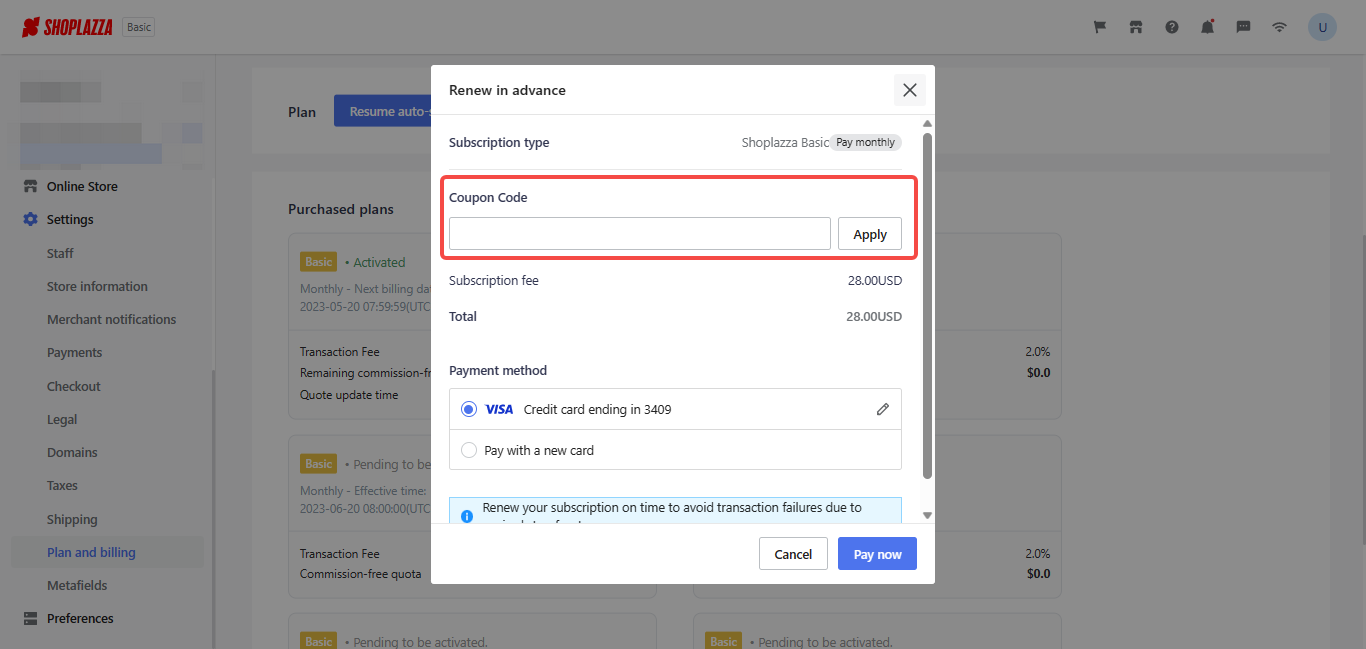 3. Here you will enter the coupon code in the field provided and click Apply.
Note
If the coupon code is incorrect, an error message will be reported. If the coupon code is available, the discount prompt will be displayed, and the discounted price can be seen in the pop up.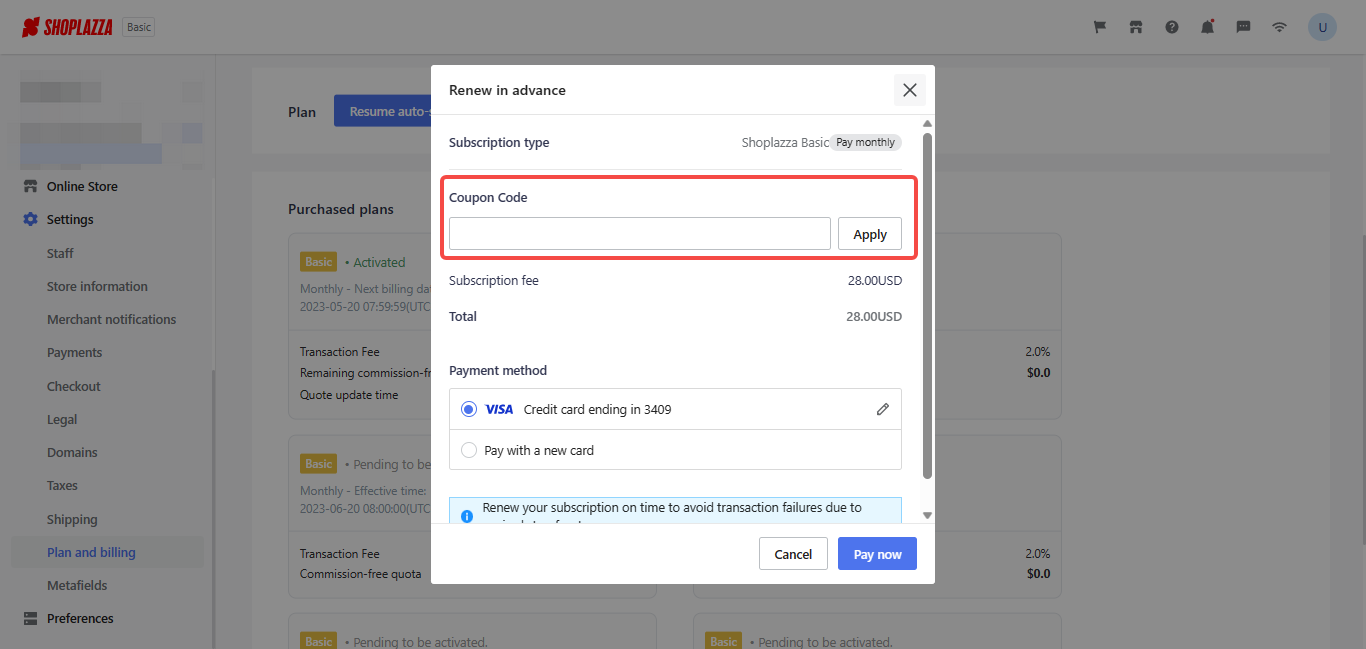 Note
The coupon code supports up to 16 characters.
It's important to note that coupon codes often have specific terms and conditions, including expiration dates, usage limits, and restrictions on eligible products or services. Make sure to review the terms and conditions carefully before attempting to use a coupon code.